Its the weekend. Which means some binge watching Netflix with popcorn. We've all been there. At least some weekends at least. We recently reviewed the Savisto Popcorn Maker which is phenomenal. Our favourite feature is that is it an air popping machine so it doesn't use any butter or oil to make the popcorn. Leaving you in complete control about what you put in your popcorn. Good right!
We're always playing around with popcorn flavours and we came up with one that is one of our favourites we've tried.  Unsurprisingly it involves chocolate, double chocolate actually.
Introducing our Double Chocolate Popcorn!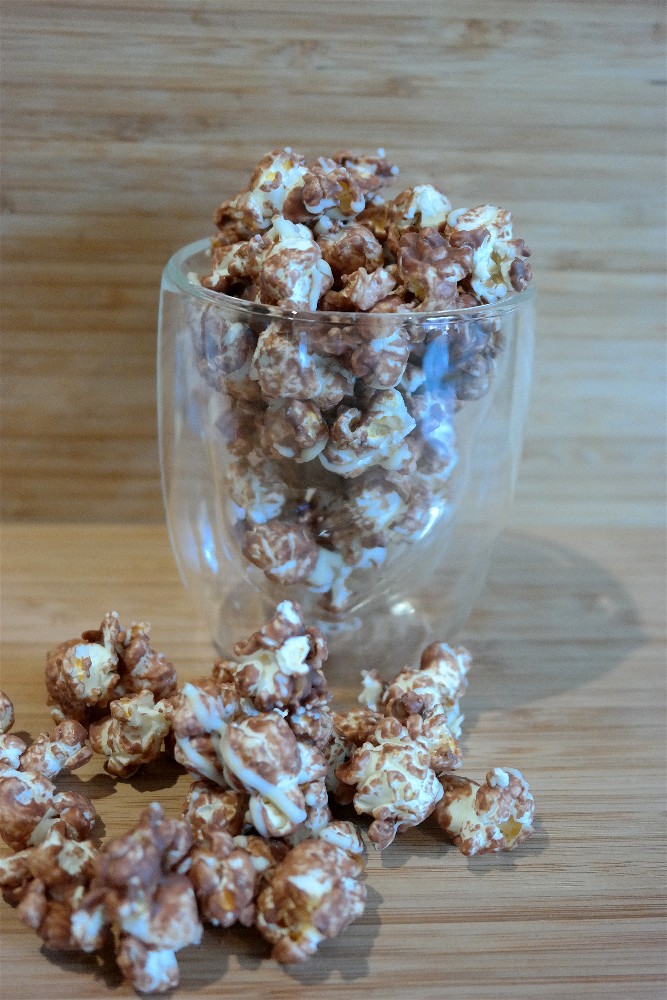 The Ingredients:
200g Milk Chocolate
100g White Chocolate
A Bowl of Freshly Popped Popcorn
Recommended Equipment:
Food Mixer (Recommended Sage Appliances Scraper Mixer Pro)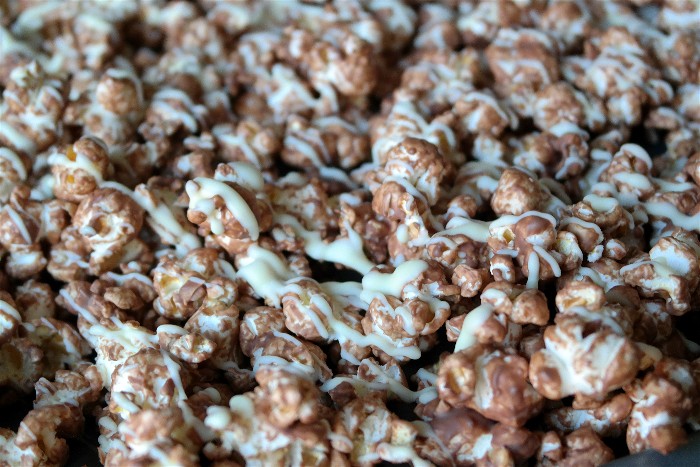 The How-To:
Melt the milk chocolate. Set aside the white chocolate for now. Melting chocolate in a glass bowl over a saucepan of boiling water is still the best and safest method so you do not burn the chocolate. Ensure the bottom of the bowl is not touching the water.
Take your freshly popped popcorn and place it in the mixing bowl of a stand mixer. (You can do this by hand if you do not have one). Attach the dough hook (bare with me here!). The dough hook attachment breaks up a minimum amount of popcorn during mixing. If you're doing this by hand just use two large spatulas or spoon to toss the popcorn.
Turn the mixer on the lowest speed. Using a large spoon or ladle start adding the milk chocolate to the mixer. You will quickly see how the chocolate starts to get coated. The great thing about using this method is that the popcorn gets a really good coating of popcorn. Add all 200g of the melted chocolate.
As soon as all the chocolate is coating the popcorn turn off the machine.
Pour the chocolate popcorn out onto a clean baking tray. Place this in the fridge for about an hour to solidify.
Melt the white chocolate using the same method as above.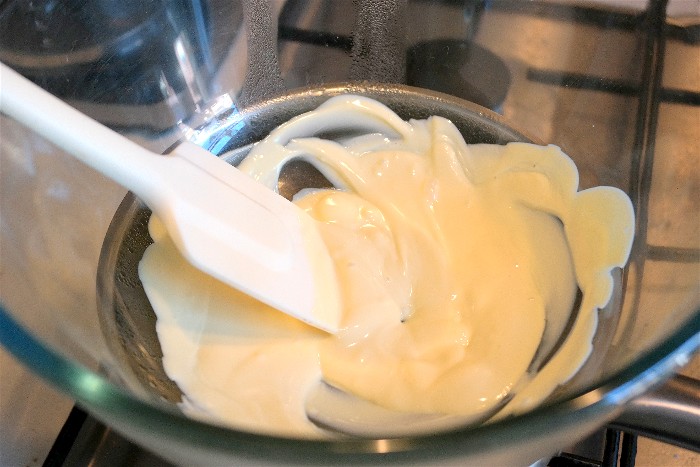 Take the tray of popcorn out of the fridge. Either using a spoon or a piping bag with the end snipped off drizzle the white chocolate over the tray of popcorn. Drizzle all of the 100g of chocolate.
Place back in the fridge for another 30 mins.
Remove and break up with your hands. It should crumble quite easily. Store in an airtight container until ready to eat (if you can resist). Best eaten within a few hours or the popcorn becomes a little soft.
Enjoy!