Jim Jams Chocolate Brownies Recipe
We have to be one of the biggest fans of chocolate spreads. All chocolate spreads, chocolate spreads on everything, everything with chocolate spread. You get the idea?
We were extremely excited to discover Jim Jams Chocolate Spreads a few weeks ago. They contain 83% less sugar than other market leading hazelnut chocolate spread brands. That means one major thing, you can eat more of it and feel less guilty! Win Win! Oh and it tastes even better, well we think so anyway.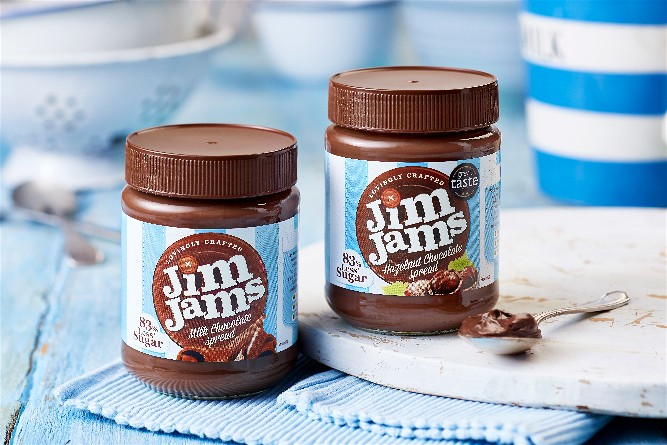 Jim Jams were kind enough to share with us two of their favourite recipes using Jim Jams and they certainly don't disappoint. We gave them a whirl.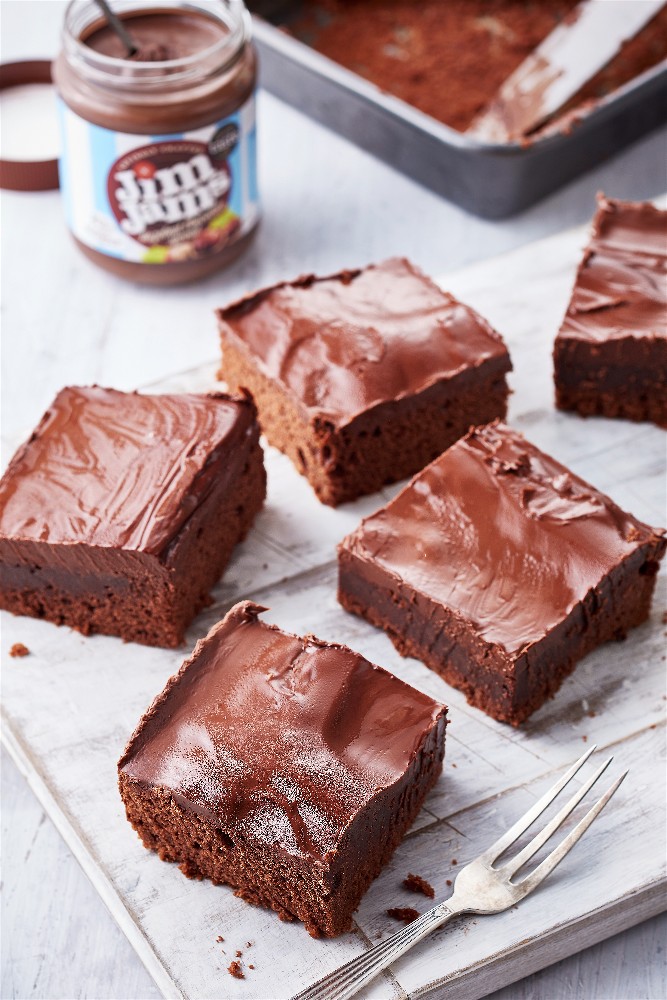 Jim Jams Chocolate Brownies Recipe
Makes 12
Ingredients
350g JimJams Hazelnut or Milk Choc Spread
3 eggs
170g Plain Flour
½ Teaspoon baking powder
Butter to grease Baking Dish
1 Tablespoon flour
175g JimJams Hazelnut or Milk Choc Spread for topping
Method
Pre-Heat oven to 180C, using the butter lightly grease an 8-inch square Baking Dish. Sprinkle a table spoon of flour over the lightly greased baking Dish and shake the dish to coat the butter. Tip away any excess flour.
Place 350g of JimJams Choc spread in a microwavable bowl and heat in the microwave on high for 30 seconds. In a large bowl mix together the eggs and the melted JimJams Choc spread until well combined. Sieve in the flour and baking powder and mix till smooth.
Pour into the prepared baking dish, bake for 20 minutes or until you can push a knife into the mix and it comes out clean. (It is better to under cook and have slightly squidgy brownies than over cook and dry them out)
Leave until cool, then place 175g of JimJams Choc Spread into a microwavable bowl and microwave on high for 30 seconds. Pour over the brownies and place in the fridge until set.
Cut into squares and enjoy!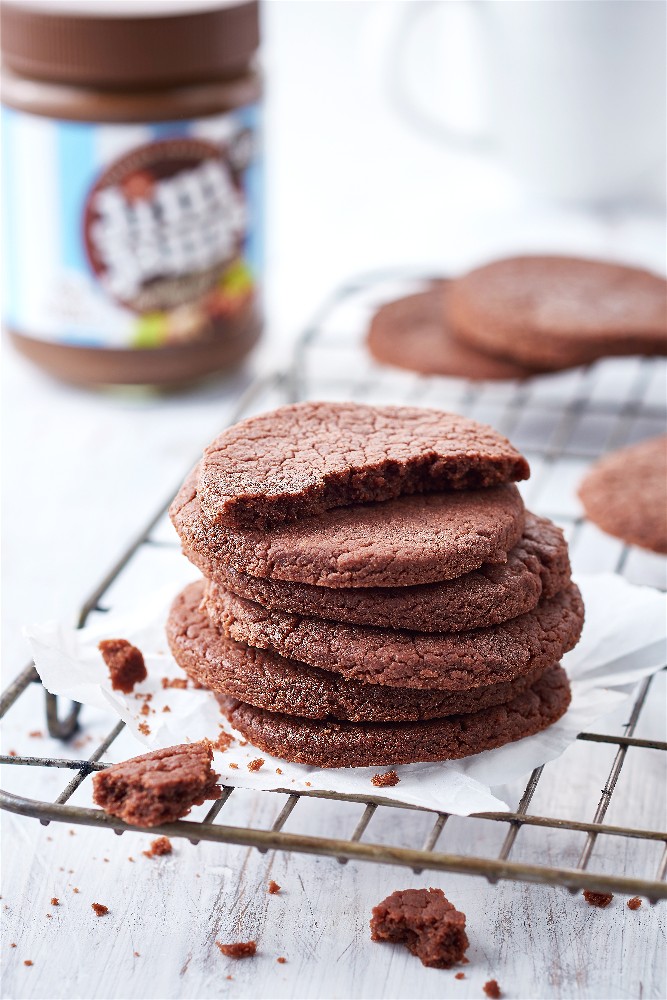 Jim Jams Chocolate Cookies
Makes 10
Ingredients
150g Plain Flour
1 egg
175g JimJams Hazelnut or Milk Choc Spread
Method
Pre-heat the oven to 180C. Line a baking tray with grease proof paper.
Place all ingredients into a large bowl and using a wooden spoon mix until well combined and the mix forms a dough.
Place the dough on a worktop and roll out to ½ inch thick. Using a cookie cutter cut out round cookies from the dough and place on the prepared tray ensuring there is sufficient room between cookies.
Place in the oven and cook for 8 minutes, leave to cool and enjoy!