BakingBar Top Chefs Interview – Justin Brown
As part of the series of Baking Bar Top Chefs Interview – Justin Brown – We had the opportunity to interview the wonderful Justin Brown about his experiences with cooking and what makes him tick.
Justin is the owner and head chef of The Chippy, Verzet and Bao Buns Amsterdam which are all located in Amsterdam, Netherlands.
You can find Justin on Twitter.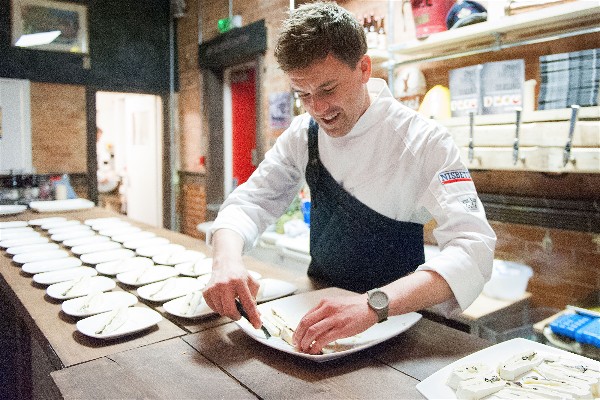 When and from whom did you learn about cooking? Do you have any early memories of something you enjoyed cooking?
I was always interested in cooking from a young age and when I finished school at the age of 16 I decided to look into cooking as a profession. I knew I wasn't the kind of guy who would want to sit in front of a desk or do a normal 9-5 job. Getting bored very quickly, I knew with cooking there would always be something new to learn and see so at 16, I wrote a letter to every 5 star Hotel in London. The Landmark London Hotel which is 5 Star De-Lux replied and offered me an apprenticeship. So straight after school I moved straight to London to begin my career.
I stayed at The Landmark for 3 years gaining all my qualifications as well as getting to work full time in one of the best Hotels in the city. It was a great learning curve and start for my career. Working at The Landmark not only taught me the foundations of cooking but also really helped me in getting future jobs, there where around 60 Chefs working in the Kitchen in a 24 hour period so naturally people left, started up new ventures and my contact list grew. That is one thing in catering I learnt, never burn bridges. Work hard and keep in contact with fellow chefs and there are always new possibilities in the future.
What is one of your favourite ingredients to use in your dishes and why?
I don't really have a favourite ingredient, there's just too many. Each season has so much to offer so I just prefer to cook with the best ingredients in each season.
What is your favourite dish to cook? Do you have a favourite that you like to eat yourself?
Again I don't really have a favourite dish either. Cooking has developed and evolved so much in the last 15 years, I can create a dish today which is fantastic and then next week create something new and never cook the previous dish again. Its just the way it is, I like creating and there is so much you can do in cooking. I think as a chef you come up with what you might call a signature dish which I suppose would in turn be a favourite. I have a few dishes which I could call a signature dish which I find myself cooking time and time again because people enjoy them and I like recreating them.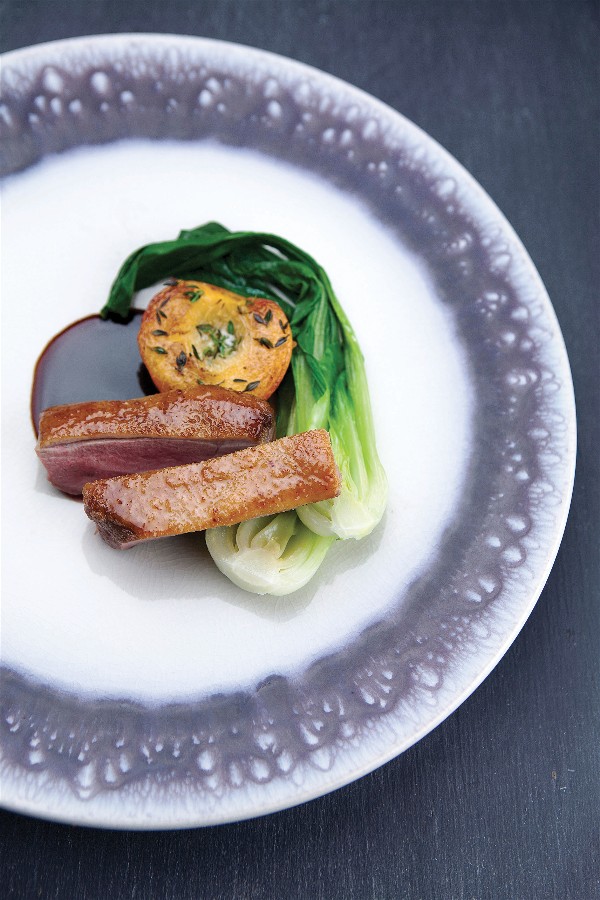 What regional dish stands out to you and should represent your country? What do you think makes dishes in your region unique from others?
I live in Amsterdam, we have many cultures here and the food is very European. Im not sure what you would class as European I suppose I just mean we have influences from everywhere, I like to take products from all over, maybe use a local Dutch product then add some Asian influences for example.
Have you ever cooked for any celebrities or famous faces?
Within a professional kitchen yes I have cooked for plenty. Last month I cooked for Ruud Gullit the Footballer and Carice Van Houten from Game of Thrones from my Restaurant at Taste of Amsterdam. And when I was in London we catered for many people, one of the most memorable was the Beckhams when I was working with Jamie Oliver at Montes in Knightbridge.
Do you have any funny or embarrassing kitchen stories to tell?
I don't know if this is funny or embarrassing but when I was working at The Landmark, my final year was working at The Dining Room Restaurant within the Hotel. The Head Chef Andrew Mcleish (Owner of Chapter One) knew I hated live Lobsters (I have no idea why, I was young and hated touching them) so for my last day they filled a giant bin outside with ice water and Live Lobsters, its kind of a tradition on your last day at work the chefs will do something to you so I knew something was coming. When I saw them approaching I tried to run, it was pretty funny (for them) and needless to say I ended up in the bin but not without a fight.
On a plus side of that experience as I looked like a drowned rat Andrew let me finish 4 hours early so it was a win win.
Is there a celebrity chef who inspires you or has inspired you from the beginning of your career? Why does this person inspire you so much?
Many Chefs inspire me. From Dutch Chefs like Jonnie Boer and Sergio Herman to Jamie Oliver who I worked with and they all have the same passion in completely different formats of cooking. Now im getting older I am interested more and more in the business side of cooking also, what is involved in actually setting up and running restaurants. These guys are chefs but also very good business men so that gives me motivation to better myself also.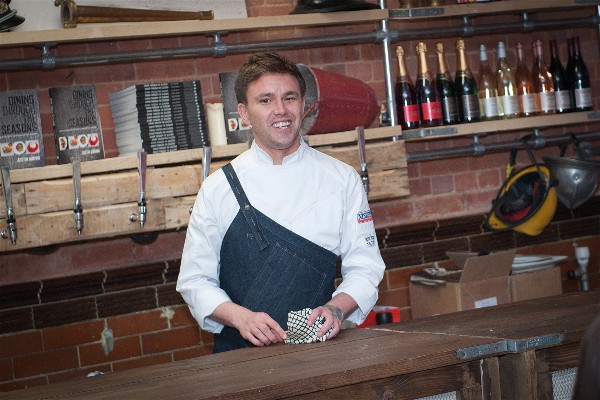 Do you have any final advice for someone just starting to cook?
My advise would be get in a good kitchen, just email all the best places, believe me they will reply if your motivated and passionate and when you get there stay at it and work hard. Don't leave after a few months, we all have hard days and days when we feel like we want to quit but that will be the worst mistake you can every make.
Just keep your head down and in the future the rewards will come but you need that solid foundation in a good place and also you need to be consistent in your work, I mean from a cooking point of view to your CV. No employer wants to look at at CV where you've jumped from job to job every 2 months, it means your unreliable or at least comes across that way. When I see a CV I normally look at how long the applicant has been in each job before I even looked at where they have work because you can always teach someone but if there not going to hang around for long it's a waste of everyone's time.
The guys at Dutchified were kind enough to allow us to embed their fantastic video featuring Justin Brown's 'The Chippy'.