BakingBar Top Chefs Interview – Tom Brown
As part of the series of Baking Bar Top Chefs Interview – Tom Brown – We had the opportunity to interview the wonderful Tom Brown about his experiences with cooking and what makes him tick.
Tom is Head Chef for Nathan Outlaw at The Capital Hotel in London. A hugely talented chef who needs no introduction among chefs in the UK. Tom has a passion from food which stems back to his Cornish childhood. Tom has some excellent advice for anyone starting out with the ambition to become a chef.
You can find Tom on Twitter.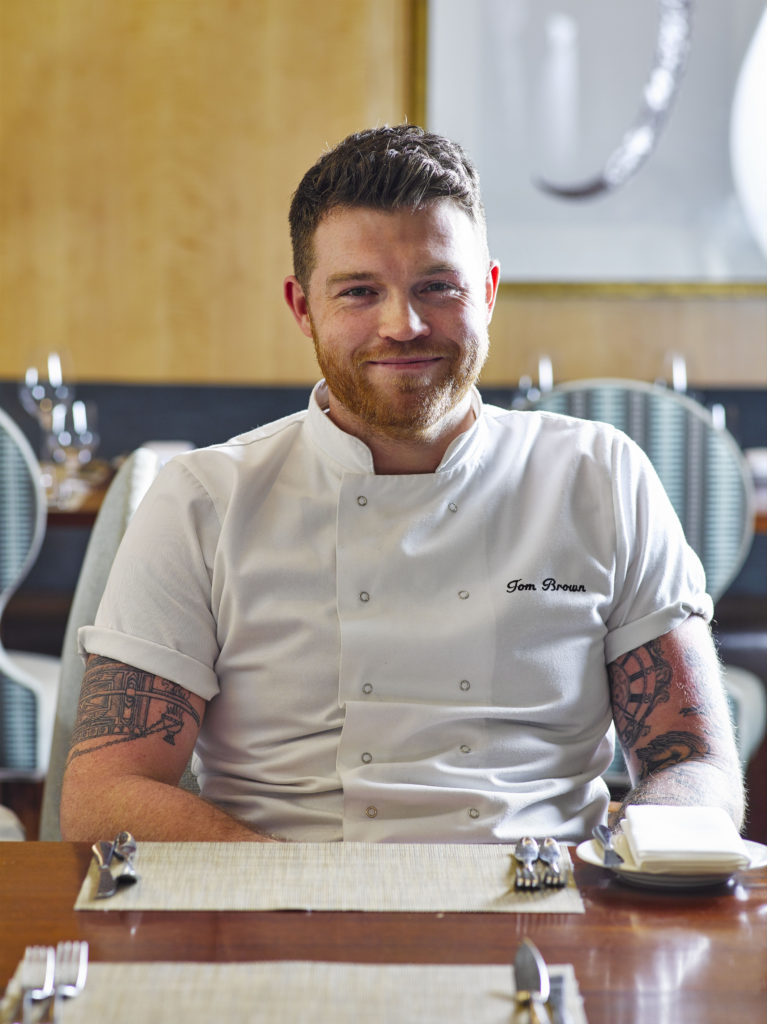 When and from whom did you learn about cooking? Do you have any early memories of something you enjoyed cooking?
My earliest memories of cooking are at home with my family. I remember as a child making pasties with my mum and cooking fish with my dad after going fishing.
Where did it all begin? What was your first job in a professional kitchen and how do you think this helped get you where you are today?
My first job in a kitchen was as a kitchen porter as a Sunday job. Then I moved up to helping the chefs with some prep and from there just kept going forward! I think it's always best start this way, right at the bottom and work your way up. That way it keeps you humble and helps you appreciate everyone's roles.
What is one of your favourite ingredients to use in your dishes and why?
One of my favourite ingredients to use is seaweed. It's very versatile and adds a level of flavour to food that is quite unusual.
What is your favourite dish to cook? Do you have a favourite that you like to eat yourself?
One of my favourite things to cook is fish soup. The recipe at The Capital is one I've made thousands of times, but I still get excited about how good it's every time.
What regional dish stands out to you and should represent your country? What do you think makes dishes in your region unique from others?
Being from Cornwall I've got to say a pasty I suppose! But I love all the food from there. It's real hearty peasant food based around what's available from the land and sea.
Have you ever cooked for any celebrities or famous faces?
I've cooked for few celebrities in my time but after a while you just forget the status and think of them as customers. Gordon Ramsay was probably the most famous / nerve-racking though.
Do you have any funny or embarrassing kitchen stories to tell?
Too many to go into…
Is there a celebrity chef who inspires you or has inspired you from the beginning of your career? Why does this person inspire you so much?
The obvious answer is Nathan Outlaw who not only inspired me at the start of my career but continues to help me develop as a chef every day. He's amazing mentor, boss and friend.
Do you have any final advice for someone just starting to cook?
Make sure you love it and be prepared to give everything you've got to it. If you do, that's exactly what you'll get back.