Marks and Spencer Halloween Treats
Halloween is one of our favourite times of year. Spooks and Sweets. Makes us happy. Thankfully Marks and Spencer are just as fond of Halloween as we are so they've produced a great range of Halloween treats again this year. We take a look at some of the Marks and Spencer Halloween Treats.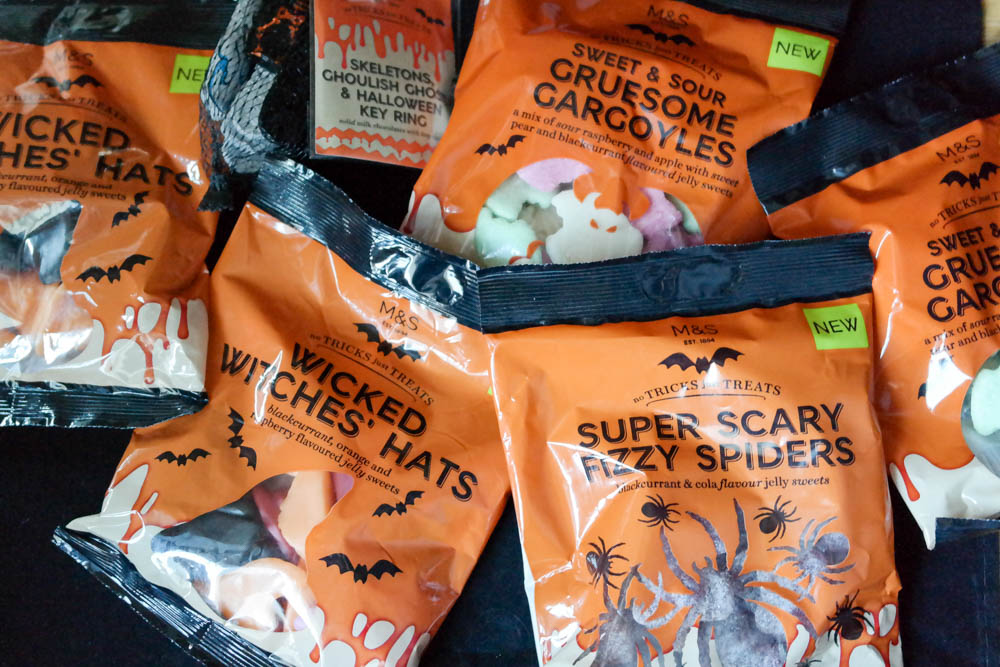 First on offer is a large selection of different jelly sweets. Chose from a large bag of individually wrapped zombie brains. Or why not try the Super Scary Fizzy Spiders. Sweet and Sour Gruesome Gargoyles  also make an appearance this year. If witches are more your thing why not check out the Wicked Witches Hats.
If you're more a chocolate fiend then there are a selection of small net bags filled with chocolate treats all with an attached Halloween themed keyring. Spooktastic!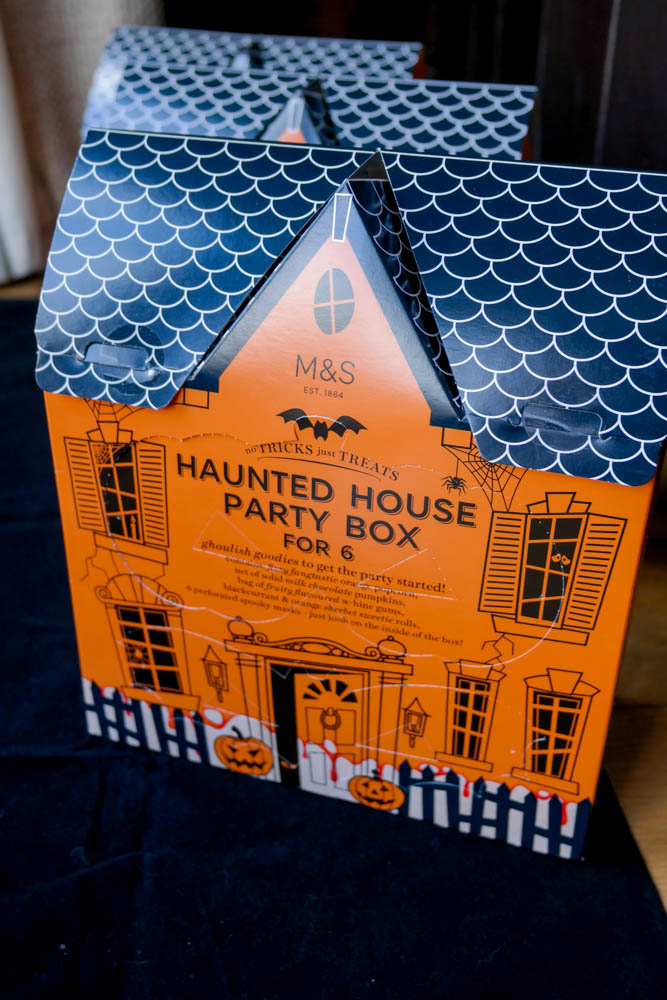 If you're having a Halloween Party this year you might want to consider this Haunted House Party Box for 6. This is a great idea from Marks and Spencer. The box itself is part of the party kit. On each side there are multiple masks and elastic is included inside the box. Just pop out the spooky masks to wear during the party. The box also contains some goulish treats including popcorn and packs of sweets.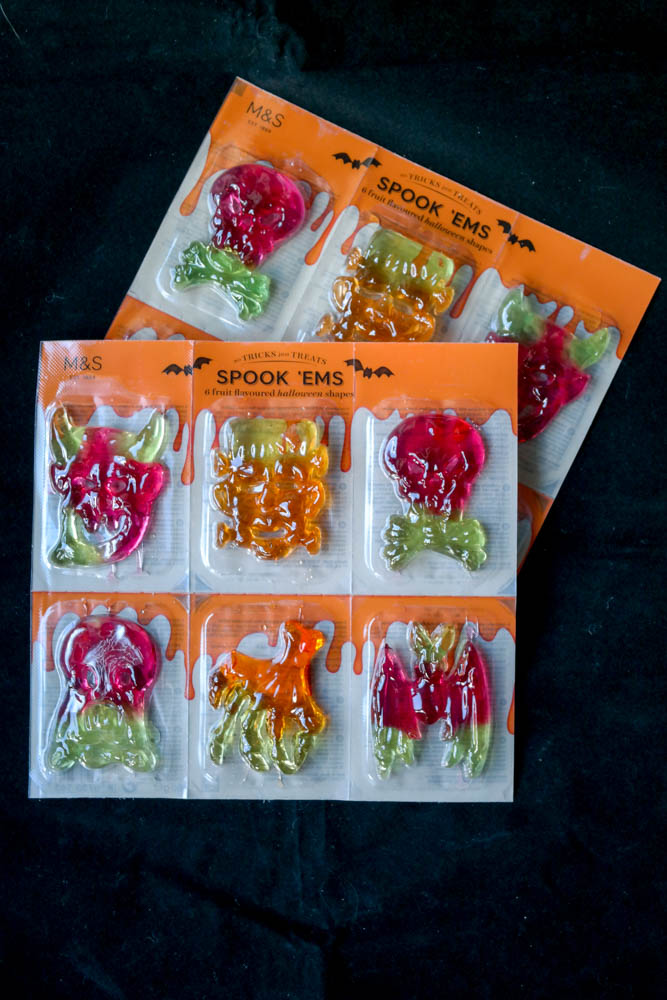 Spook 'Ems
One of our favourite treats each year. Spook 'Ems! These delicious jelly sweets remind us of childhood trick or treating.
Don't be fooled by these Witches Fingers in the Marks and Spencer Halloween Treats, which are just biscuits with icing decoration. You might also want to consider the bags of spooky themed crisps for any parties you have planned. Have a Spooktacular Halloween!