Super Berry Powder Protein Bites
Super Berries? Yep because these are no ordinary berries! We teamed up with Finnberry as we're huge fans of adding nutrient rich ingredients into what otherwise might be quite a plain recipe.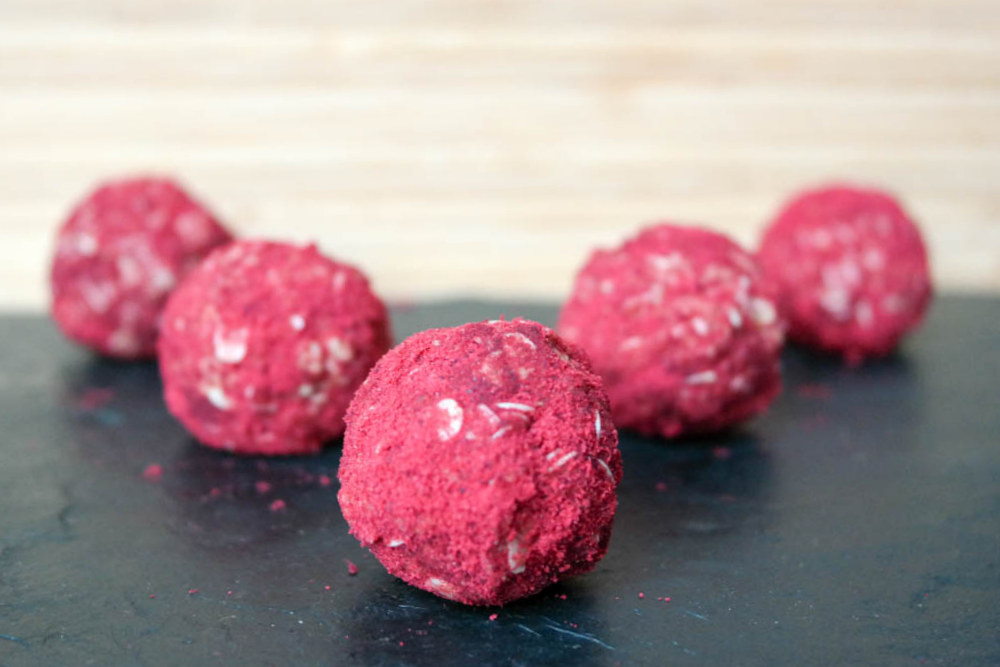 For many years we had heard of super berries from Finland and other Nordic countries but  that is as far as it went. It is only recently where we started reading more into this. I had been told tales by my grandfather many years ago, of resistance fighters, who he helped. During hard times in Norway and Finland they hid in forests and were able to live from the earth. It was only recently that I realised one of these things they lived off were the berries. These super berries included!
Finnberry was started by Anne who grew up foraging for berries with her parents in Finland. You can read all about her story here.
We chose to incorporate the Lingonberry Powder into one of our Protein Bites recipes. All our protein bite recipes are a firm favourite. They use good nutritious protein packed ingredients so we thought the combination with Lingonberry would be perfect. So what makes Lingonberries good for us?
Just take a look at these facts about this Lingonberry Powder!
100% lingonberries (vaccinium vitis-idaea) – no sugar, no additives, no badness
Handpicked, wild berries from unpolluted Finnish forests
The fat & free radical fighter
Highly concentrated, equal to approximately 900g of fresh lingonberries
Rich in vitamins E and K and minerals copper and manganese.  gram for gram contains more vitamins and minerals than fresh berries
Powerful antioxidant with high levels of flavonoids and carotene
Contains at least 5% proanthocyanidins, also antioxidants that are thought to be free radical scavengers (readily bonding with free radicals, thereby limiting their interactions with healthy cells)
Naturally high in fibre.
Convinced yet? We are. How easy is it to add a teaspoon of this magic super berry powder into our every day meals. Add it into your protein shakes (this is a favourite of mine now!), add it on top of your ice cream (naughty but nice!), add it into your yoghurt, muesli. It's so versatile.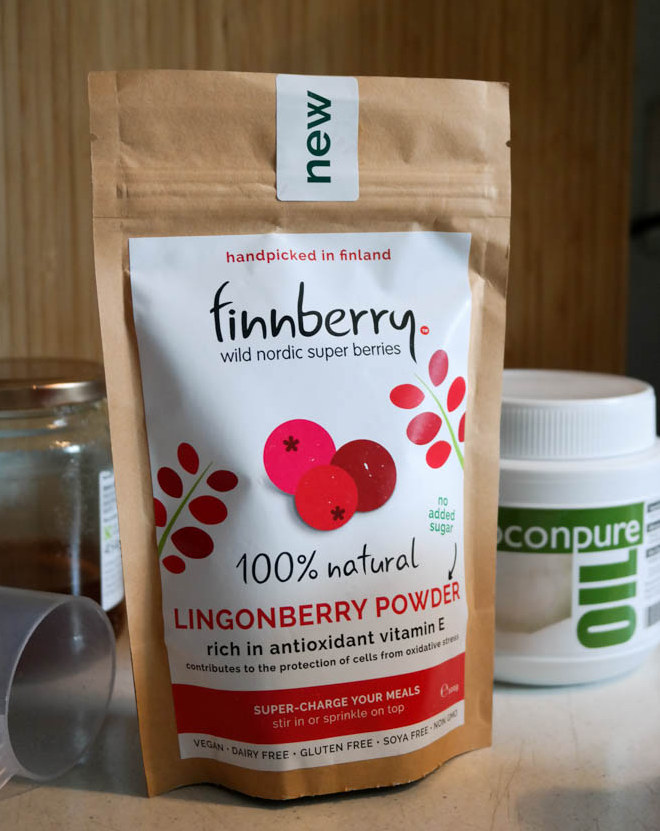 The Ingredients:
60ml Coconut Butter (Melted)
60ml Honey (Natural)
55g MyProtein® Smooth Peanut Butter or Cashew Butter
1tsp Vanilla Extract / Paste
150g MyProtein® Rolled Oats
1 Scoop MyProtein® Protein Powder (Plain or Vanilla is best)
3tbsp Finnberry Lingonberry Powder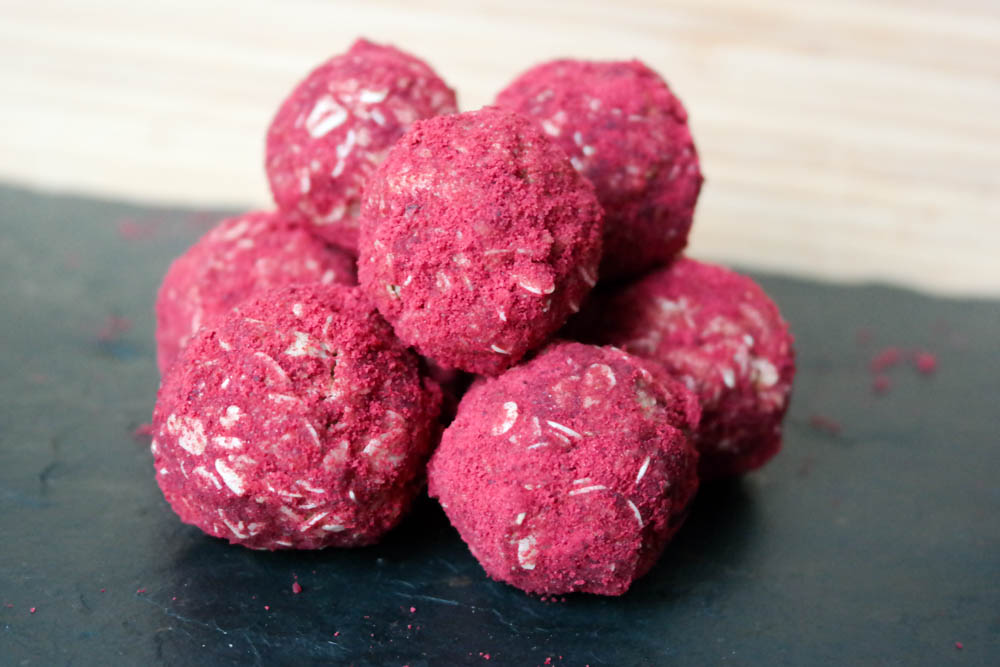 The How-To:
The first step is simple, we need to heat the coconut butter, peanut butter and honey just enough so we can mix them together well. So add these to a saucepan and warm on a low heat until the mixture comes together. Do not boil.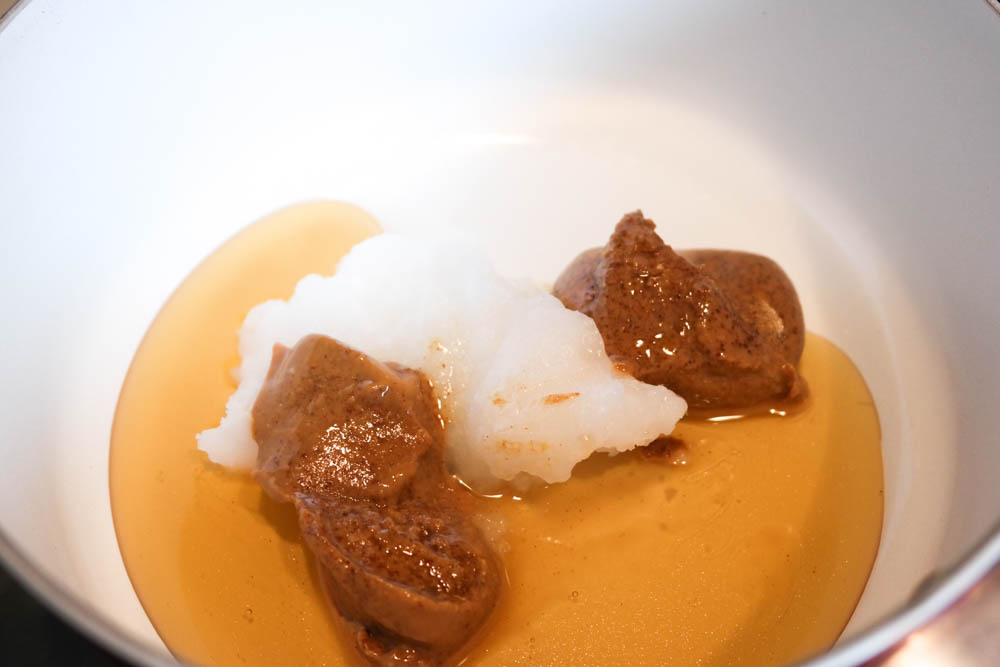 Remove from the heat.
No need to use another bowl, just add the vanilla extract and oats to the saucepan and stir very thoroughly ensuring all the oats are well coated in the honey and melted coconut butter mixture.
Stir through the protein powder ensuring the mixture is evenly combined.
Allow to cool for 10 mins. This will start the mixture setting and most importantly ensure you don't burn your hands.
Put the tablespoons of the Lingonberry Powder into a small dish.
Take tablespoons of the mixture in your hands and roll into balls. Roll these balls around in the Lingonberry Powder. Place on a non stick baking sheet and allow to set.
To get these to set and harden up faster just stick them in the fridge. The coconut butter in the mixture will solidify really quickly. These can then be stored in an airtight container at room temperature. But if your house is very warm you might want to store them in a fridge if you find them too soft.
Store in an airtight container, these should last for several days, if you can resist.
You're Done!