Elgato Eve Energy Smart Plug Competition
Elgato Eve Energy Smart Plug Competition
Europe Only
Elgato have huge amounts of experience in technology products and in recent years expanded into Smart Home technology too. One of Elgato's main ranges is Eve. Eve is a selection of smart accessories that work together to help you gain important insights about your home and turn it into an overall pretty smart home. The Eve family includes the indoor sensor Eve Room which monitors the room's temperature, humidity and even air quality– so you always know when it's time to let some fresh air in. Eve Weather, which you place outside monitors the temperature, humidity and air pressure. Eve Energy is a smart plug that you can control from your iPhone using Siri, and it also records the energy consumption of the device that's plugged into it. And finally Eve Door & Window, which tracks when doors or windows in your home are open or closed and for how long. The best part of all this wonderful technology is that it all connects to your iPhone and iPad and reports all the statistics back. Elgato's Eve range also allows you to track in near real-time the details of your home environment as well as look back and compare to last week, last month etc. We find this hugely exciting.  So many people live in poor air quality areas but are unaware of this, although this can be so easily fixed with dehumidifiers and air purifiers etc.
And what's best: All the Eve devices work with Apple HomeKit technology, so you can control them with Siri and share all the information and statistics via iCloud to your devices. Not only is it hugely functional and interesting but it also looks great. Its design is sleek and modern, blending in with all surroundings.
We're extremely excited to find that Eve Energy have launched their UK plug! So all of us in the UK can now enjoy the convenience of smart plugs in our home. Use the new Apple Home Kit to set up rules in your house. Such as turning the plugs on when you arrive home or turning them off when you go to bed, all from your phone. We featured Elgato Eve Energy in our Christmas Gift Guide this year.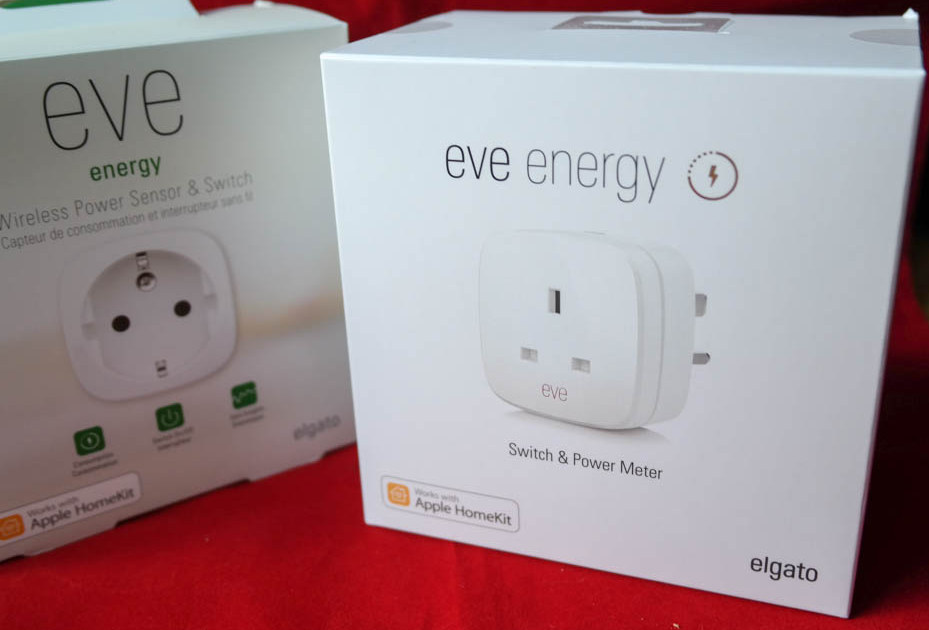 The prize consists of : 2 x Elgato Eve Energy (EU or UK Plug) RRP 99 EUR.
Competition open from : 14th Nov – 28th Nov 2016 (Midnight)
How to enter:
There are two steps which must be completed –
Step 1 – Either Simply Like both Elgato and BakingBar's Facebook pages to enter OR Follow both Elgato and BakingBar's Twitter accounts.
Step 2 – Enter your contact details below to complete your entry and acknowledge you have completed step 1. The selected winner's entry will be validated by checking they have completed step 1.
***BONUS ENTRY FOR FOLLOWING INSTAGRAM, PINTEREST or SNAPCHAT!***
[promosimple id="a972″]
The boring bit (T and C's):
One winner will be selected at random from all correct entries received. Anonymous entries will be exempt from the competition. The winner will be announced within 7 days of the closing date. The prize consists of : 2 x Elgato Eve Energy (EU or UK Plug) RRP 99 EUR as detailed above, supplied directly from Elgato. There is no cash alternative. This competition is open to UK and EU residents only. The winner has 2 weeks from when they receive the acknowledgement email to supply their contact details or the prize will be forfeited and an alternate winner will be chosen. Delivery will be within 28 days of BakingBar receiving the winner's address. Any details collected by competition entry are kept private and not shared with any third parties except where entrant have consented to subscribing to both BakingBar and Elgato newsletters, where name and email information is shared only with Elgato and BakingBar. Entrants consent to the storage of their personal data for ascertaining the identity of the respective winner.