McKinney's Swiss Roll with Fig and Mascarpone Cream
Celebrating a special occasion or planning a festive gathering? McKinney's Swiss Roll with Fig and Mascarpone Cream is a delightfully flavoursome dessert, perfect for a large get together. The light and fluffy sponge teamed with creamy mascarpone and sweet and fruity fig jam makes this dessert the perfect after-dinner treat. Sprinkle with McKinney's Icing Sugar to add the finishing touches.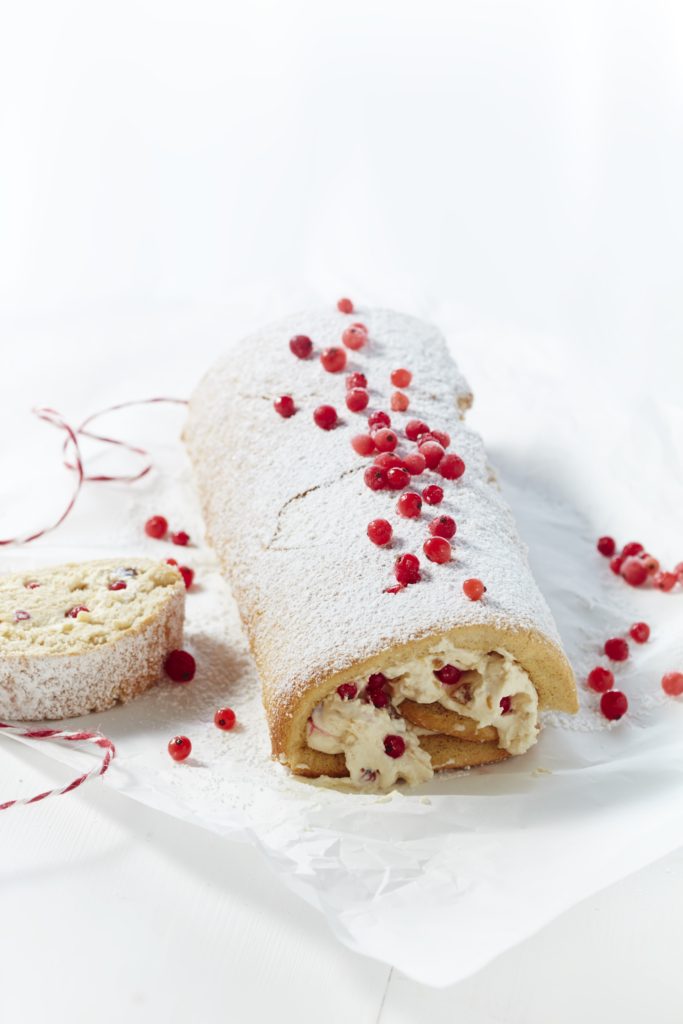 INGREDIENTS
Cake base
3 eggs
125g McKinney's Granulated Sugar
¼ tsp vanilla extract
120g plain flour
½ tsp baking powder
peel of 1 lemon
2 tsp ground cinnamon
Mascarpone cream
350ml whipping cream
250g mascarpone
3 tbsp McKinney's Icing Sugar
6 tbsp fig jam
METHOD
1. Preheat the oven to 250°C and line a baking sheet with greased baking parchment.
2. Whisk the eggs, McKinney's Granulated Sugar and vanilla extract until white and fluffy.
3. Combine the flour and baking powder and carefully fold in the mixture. Spread out evenly on the baking parchment.
4. Bake in the centre of the oven for about 5 minutes. Sprinkle the Swiss roll with sugar, turn it upside down onto a sheet of baking parchment and carefully remove the parchment.
5. For the mascarpone cream: whisk the cream lightly and mix with the mascarpone cheese. Sieve the McKinney's Icing Sugar into the mixture and carefully fold in the fig jam.
6. Spread the cream over the Swiss roll base and roll up. Store in a cool place.
7. Before serving sprinkle with icing sugar and add berries of your choice.
You can find some more McKinney's Sugar recipes on their facebook page or on their parent website Nordzucker.