Northern Ireland – The Heart of Game of Thrones Locations
If you're one of our regular readers you will know that we have featured twice in FlyBe's inflight magazines acting as representatives for two cities very close to our hearts. Those being Amsterdam and of course our home city of Belfast. We're very proud of being from Northern Ireland. We are very lucky to live in such a beautiful country. Green rolling hills surround us on every side. This is of course why so many film companies are choosing to use Northern Ireland as one of their main or only filming locations! We have brought you this brief guide after being inspired by Dealchecker's latest campaign Hidden Movie and TV Locations in Europe.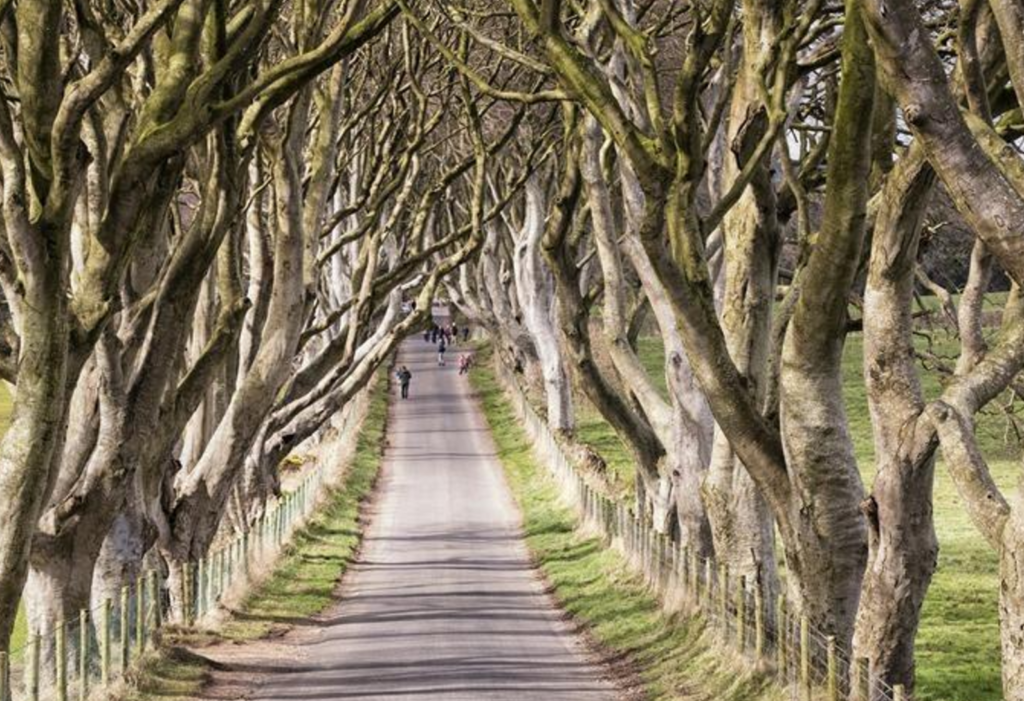 Game of Thrones
The main and most well known TV series to be shot in Northern Ireland is of course Game of Thrones. This has become a tourist draw for Northern Ireland. There are many tours now operating to showcase all these locations around Northern Ireland. Most of which are easily accessible and viewable as they are outside. Castle Ward, an 18th-century farmyard, overlooking Strangford Lough, was the Winterfell in season one of the show. Melisandre's Cave is located along the cost near Cushendun. The Iron Islands, The harbour of Braavos are all located here on the green shores of Northern Ireland. The most famous location is of course The Dark Hedges which are located outside Ballymoney.
Now this leads on to a really devastating but also great example of resourcefulness. Unfortunately some of the trees from The Dark Hedges were destroyed during recent storms in Northern Ireland. However local craftsmen and woman have been busy transforming the wood from these felled trees into Game of Thrones Doors! You can find out all the locations of these doors (which have been spread across Northern Ireland) on BelfastLive. The doors have themselves created their own tourist draw and people take tours to see these magnificent doors.
The below video is courtesy of Tourism Ireland and shows the story of the doors.
Line of Duty
One of our favourite current TV series is Line of Duty. Season 1 was filmed in the mainland UK however Season 2, 3 and 4 were filmed here in Northern Ireland. Mostly at locations around Belfast City. So next time you're watching the show you can think of Belfast! If you're from Northern Ireland try and spot all the famous Belfast landmarks which appear in nearly all Line of Duty episodes.