Fentimans Botanical Mixer Drinks Review
We have long seen Fentimans Botanical Mixer Drinks on store shelves since we were young. However we had only got the opportunity to taste some of the flavours over the years. We were very excited to be asked by Fentimans whether we wanted to try all their mixer drinks range. With summer coming up a few G&T's in the garden was in order. So purely out of experimental reasons we thought we had to try some of the best mixers!
The History
In 1905, Thomas Fentiman, an iron puddler from Cleckheaton, England was approached by a fellow tradesman for a loan. A deal was struck and a recipe for botanically brewed ginger beer was provided as security. The loan was never repaid so Thomas became the owner of the unique recipe.
Thomas began using the recipe and producing botanically brewed ginger beer which he delivered door-to-door using a horse and cart for transport. The ginger beer was stored in handmade stone jars known affectionately as 'grey hens' which were stamped with an image of Thomas' pet dog 'Fearless' after winning the 'Crufts' obedience class in 1933 and 1934. Fentimans botanically brewed ginger beer quickly became very popular and the family business grew, with several brewing and production facilities being opened in the North of England.
From there, the brand grew and more botanical recipes were created to honour to long held family tradition. The business is still in the hands of Thomas Fentimans great grandson! So you're still buying a bit of that magic of the story above.
The range includes Tonic Water, Light Tonic Water, Pink Grapefruit Tonic Water, Ginger Beer & Muddled Lime, Bitter Lemonade, Rose Lemonade and Botanical Tonic Water.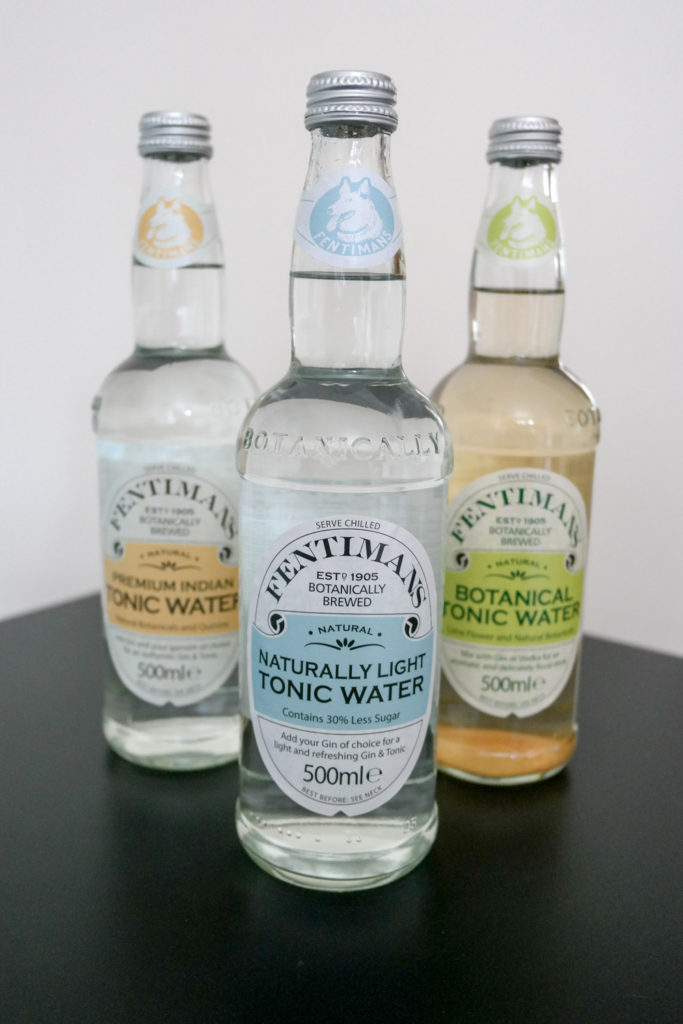 We're all familiar with tonic water however Fentimans Tonic Water is the  world's first botanically brewed tonic water and is made with a blend of herbal infusions and lemongrass extract which creates a refreshing and unique tonic water. The lighter version has 30% fewer calories if you're counting!  Equally delicious though!
This is a delicious and quite unique version of tonic water. Containing both floral and herbal flavours. The earthy notes of Hyssop and Myrtle are counterbalanced by a natural sweetness and the sharpness of Quinine. This works exceptionally well with some of the botanical gins now available.
If plain tonic water is just a bit…..plain for you. Then this might be just the ticket. Made with ruby red grapefruit and quinine this tonic is refreshingly dry and crisp. What you taste is what you get with this one. No artificial flavours, colours or preservatives. So when you're enjoying your gin or vodka, you can think of that.
This drink needs no introduction but there are plenty of 'fakes' out there too. Trustworthy Fenitmans have ensured this this lemonade is made properly with real lemons. Serve ice cold, as cold as you can get it. Add ice too. Incredibly on a warm summers day.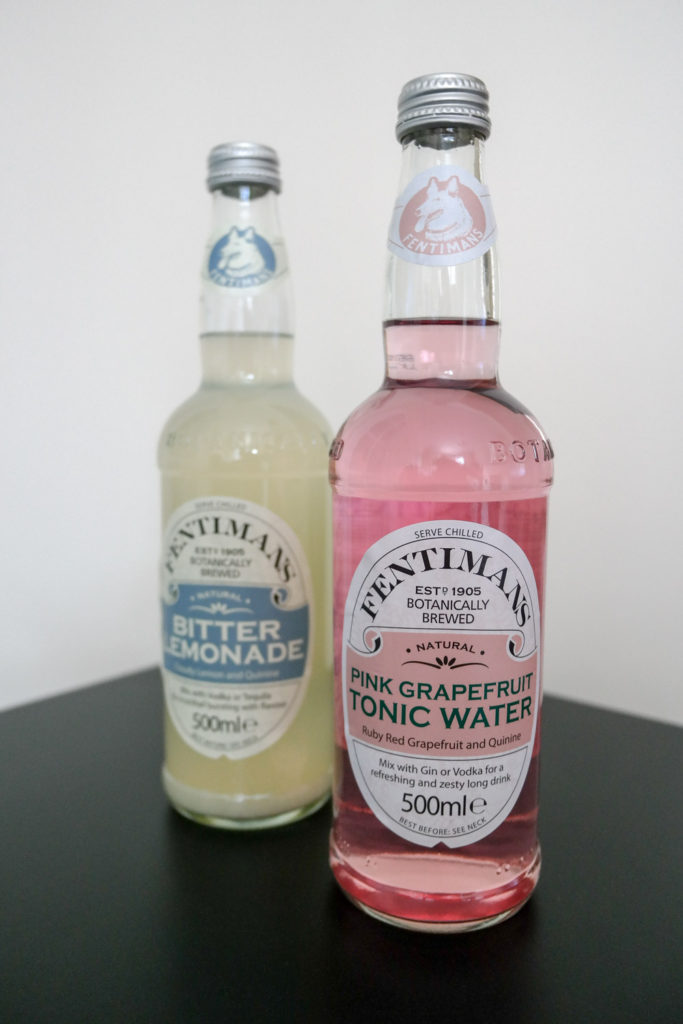 An absolutely delicious drink served ice cold. Not at all reserved just to be a mixer. Many a bottle have been enjoyed in the sunshine by our family. Made with the juice of real lemons and pure Rose Otto oil from the world-famous Rose Valley in Kazanlak, Bulgaria. Aromatic. Unique. If you do want to use as a mixer we love this with a really good quality smooth vodka.
The final drink in the range but one of our favourites. Fentimans is of course well known for their Ginger Beer. Made using the finest ginger and numerous botanicals for a really fragrant ginger beer. Serve ice cold with either gin, vodka or rum! The flavours of this mixer work really well with most spirits but this mixer can be drank as it is too!