Fathers Day Gift Guide 2017
It's time for another one of our Gift Guides, introducing our Fathers Day Gift Guide 2017. We take such enormous pride and dedication in putting together our gift guides. Having personally tried and tested the items we recommend we know we're recommending them from our belief they are great products. A last minute product that I thought was worthy to go on the list is the potential idea of getting your father custom coins. Has he been a part of the Law Industry, Fire Department, Police Force or anything else that deserves recognition? Then these coins will allow him to remember all his efforts over time. It's something thoughtful and shows you put a lot of thought in the decision making. Father's Day often brings about many custom gifts that children have decided to purchase for their old man. Products such as a custom photo wallet or mug are often seen when Father's Day comes around, but at least it makes a change from the bland socks that most Dad's get given. Some families even add a little contemporary grooming kit (click here for more details) with their custom-made gifts. Maybe even adding a couple of items from the list below to create the perfect compilation of father's day surprises.
Marks and Spencer always have a solid Fathers Day gift selection. Even a lot of products not particularly directed towards Fathers Day make the perfect gifts! We're looking at a foodie selection of gifts this year. Marks and Spencer were kind enough to send us some of their selection to try and boy were we delighted. I'm the person who eats all the fudge chocolates out of the tins of sweets. They're my favourite (second after strawberry creams!) so to find that Marks and Spencer have brought out boxes of simply milk chocolate covered fudge was amazing! These boxes are available in a number of colours with different messages on the front. Such as 'A little Treat'. Keeping in with that theme they also released a selection of milk chocolate bars in different (amazing!) packaging with different messages on each. It would be a joy to receive a selection of these on Fathers Day! We're also huge fans of peanut butter. Peanut butter everything! So you can imagine our delight when we seen their Chunky Peanut Butter Chocolates. Just a box full of just these, thank you very much! An obligatory box of Marks and Spencer's Milk Mountain Bars and of course a little tub of Salted Caramels. Who doesn't love a salted caramel treat. So overall a very strong selection of beautifully presented gifts.
We're huge fans of reading and always champion it whenever and wherever possible. Sometimes to the dismay of our friends. Waterstones always has a great selection of books suitable for Fathers Day. We think that the timing of the release of Joe Wicks Cooking for Family and Friends: 100 Lean Recipes to Enjoy Together is just perfect for Fathers Day. What better a book to get to celebrate family and cooking. This book is one of our favourites from Joe Wicks. There are so many great hearty meals included in the book. It makes it a firm favourite in our kitchen library. And its only a tenner at the time of writing this!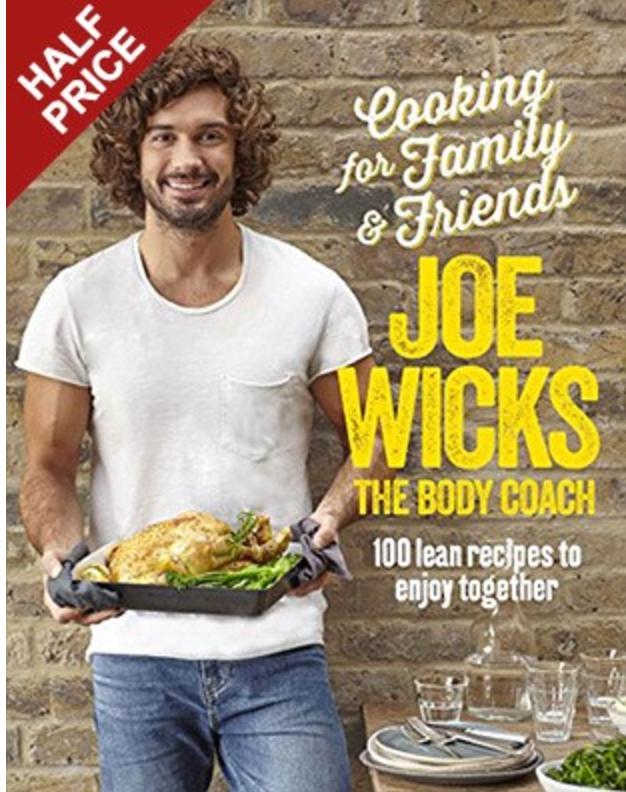 If you've been keeping up to date with our latest news you'll know that we're now Brand Ambassadors for MYVITAMINS. This makes us extremely excited as we're huge fans of vitamins and their importance in our health. Yes we could get most of all our essential vitamins from our meals but the big point is that we don't. We have loads of great intentions in life but never fulfil them. When it comes to health this couldn't be more important. We can offer you a special BakingBar discount on MyVitamins using the code MYVBB20 Best Man at checkout for a massive 20% off! We recommend these vitamins for the men in your life. Or if you've got a keep fit dad then there is a great bundle called Active Man combining both Best Man and Joint Effort to help with all those working out vitamin needs.
Thorntons are a wealth of chocolate gifts but it is their hampers which we are going to look at today. Hampers make great gifts as they are nearly always themed one way or another. We absolutly love the Whisky Hamper from Thorntons this year. Included in the hamper Johnnie Walker Black Label Whisky (37.5cl), Original Special Toffee Box (525g), Bag of Milk Chunky Caramels, Bag of Dark Chocolate Gingers. Absolutly delicious!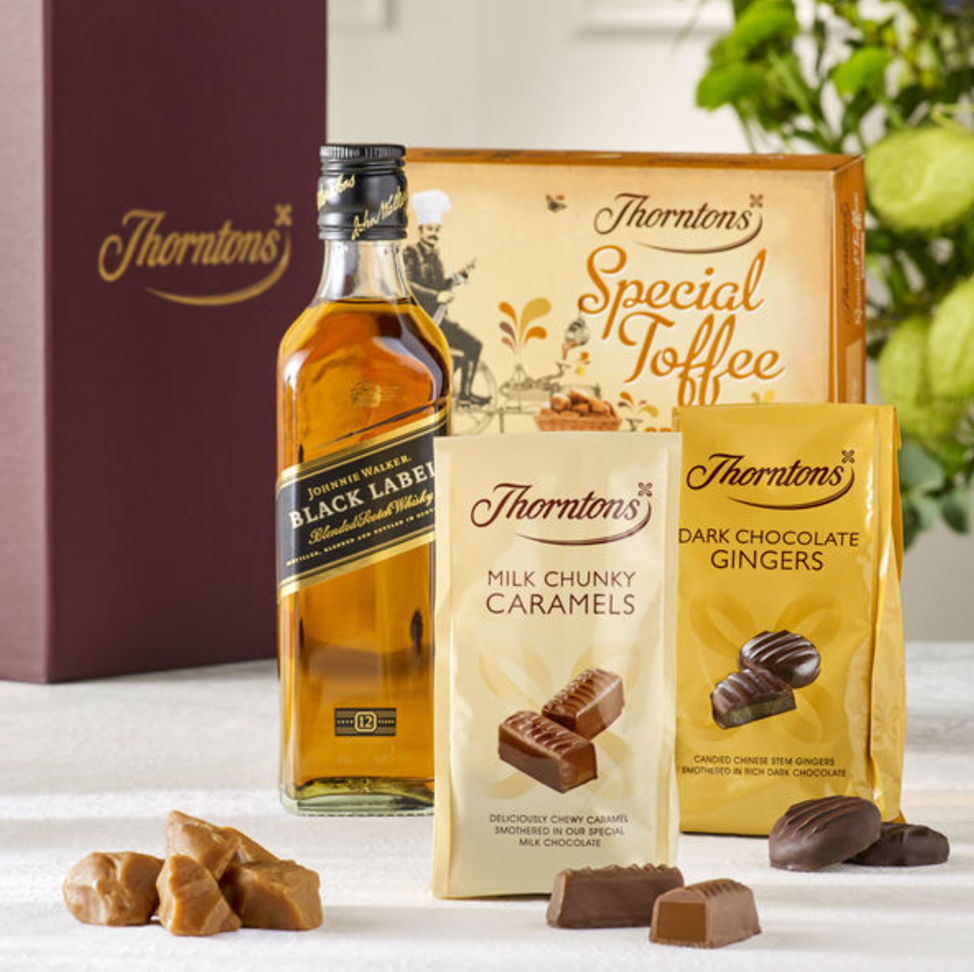 Got a keep fit dad? Our long history of collaboration with MyProtein allows us to bring you the very best recommendations. After trying a lot of their different whey protein we determined that we think THEWHEY is the best and the tastiest. Decadent Milk Chocolate flavour is one of those available. What's not to love about that! Leading the way with 25g of protein, and boasting less than 2g carbs, 1g fat, 3g leucine,and over 5g glutamine. Free Delivery When You Spend £40. Just use the code – DELIVERY40.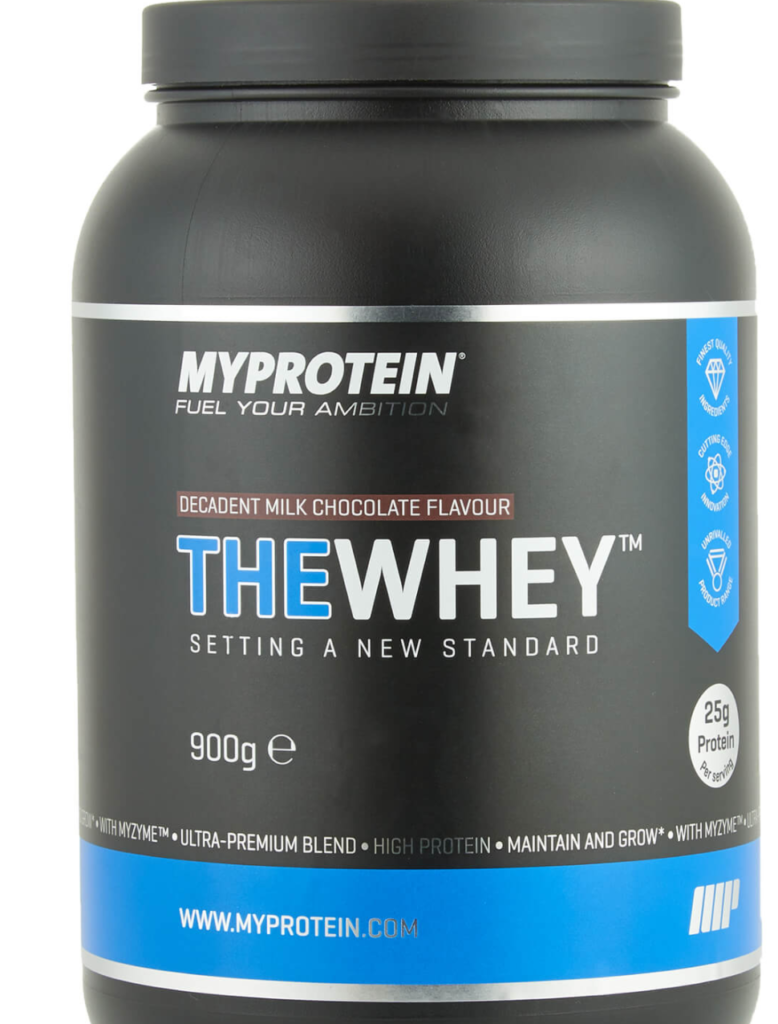 IWantOneOfThose.com is one of our favourite gift websites for ideas! Got someone you is hard to buy for? Just head over to their website and take a look around. You're bound to find something. This Fathers Day we absolutly love these Retro Vinyl Coasters. Did your dad enjoy rocking out in the 70's or 80's? Then this or even equipment you can find on sites such as https://www.hifisystemcomponents.com could be perfect for him. With the increasing popularity of vinyl this goes hand in hand with any vinyl loving dad!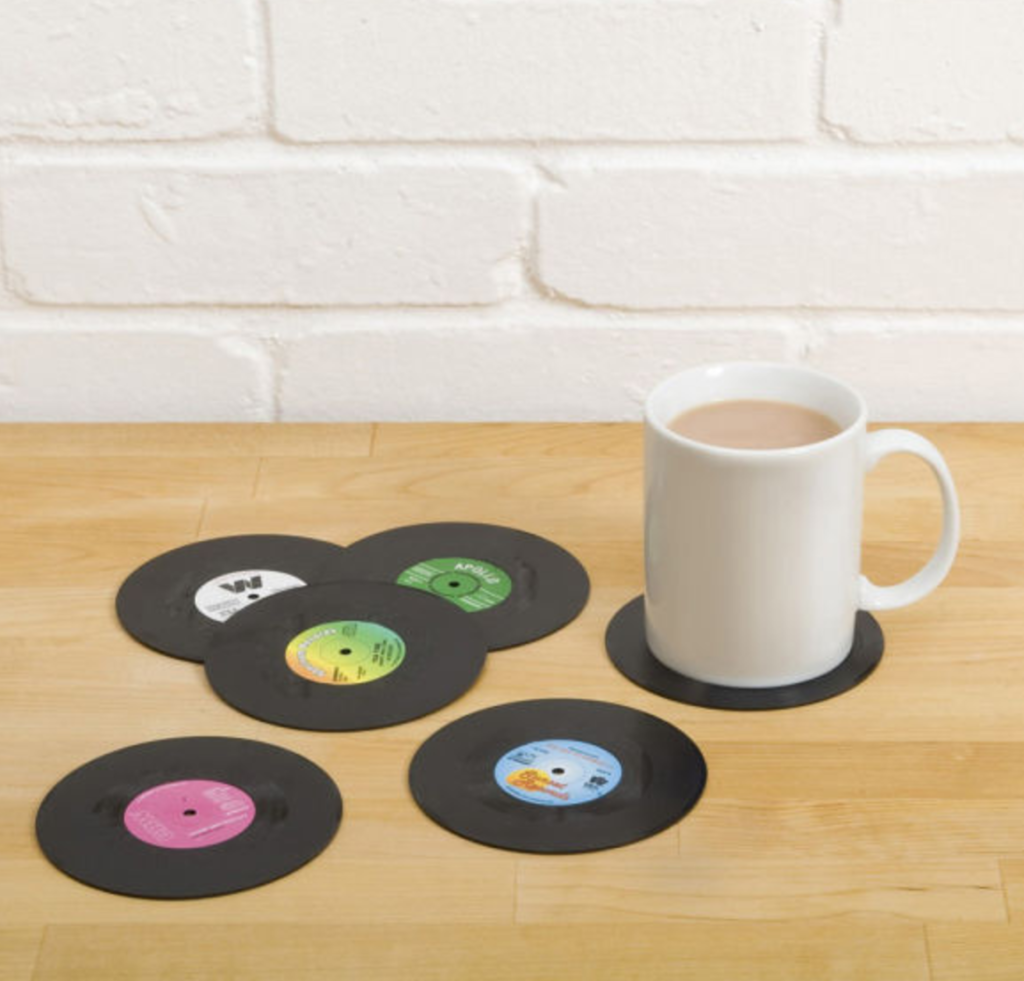 Do you remember the craze that Tom Daley started by using the MasterPan and posting a picture of it? The world went mad. What is this amazing creation people demanded to know. Almost impossible to get after the web went a bit nutty over a frying pan, Firebox now stock this wonderful MasterPan creation. A pan to master all others, a pan to make everything at once. Can you imagine how easy is it to make a fry in one of these! One pan to cook in, one pan to wash. Sounds good to me!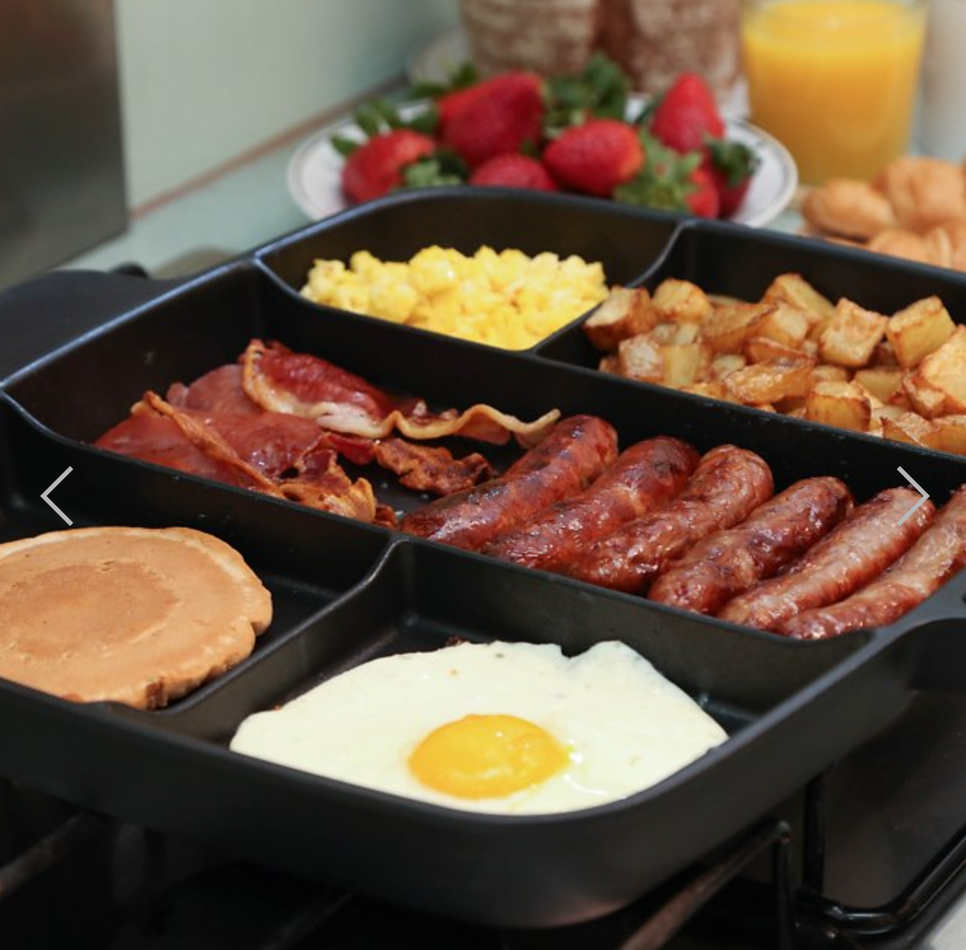 PrezzyBox is a wealth of gift ideas and inspiration. It's difficult visiting the website without wanting to buy just about everything. Gourmet Marshmallows are quite a craze at the moment. A very valid craze, they're absolutly delicious. I don't know anyone who dislikes marshmallows and i'm pretty sure nobody exists who dislikes toasted marshmallows! This is where this Marshmallow Toasting Kit comes in! Included is two different flavoured marshmallows plus a non-toxic, smokeless and odour less gel burner. So you can toast your marshmallows just above anywhere! How great is that!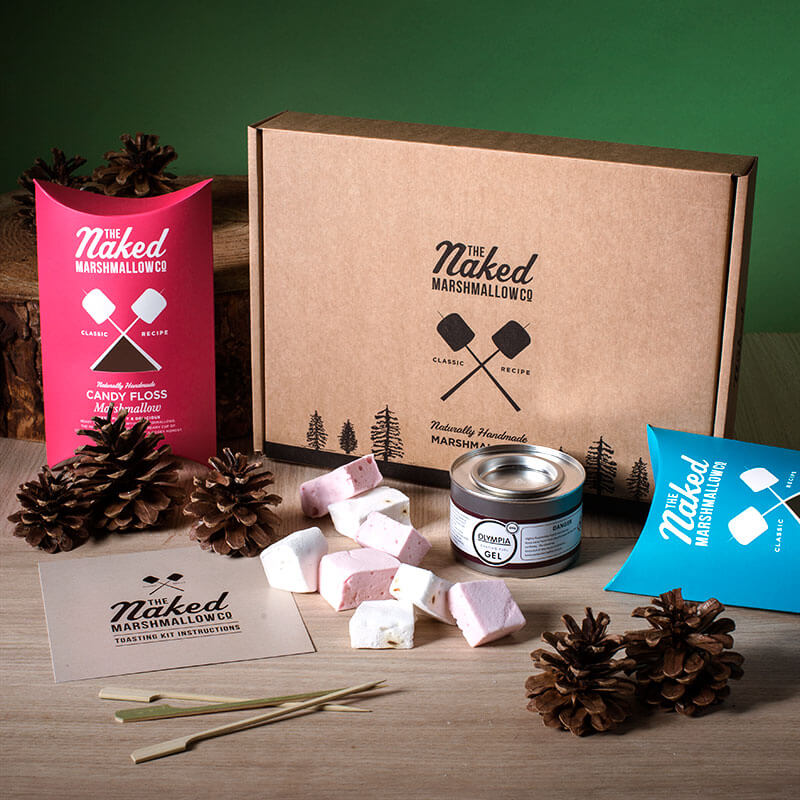 Now this is something a little special for the dads. So why not treat your dad or man in your life to an alcoholic beverage this year that is a little bit unusual. Black Cow Vodka is vodka which is made from milk. Yep you read that right, milk. Black Cow is the world's first Pure Milk VodkaTM, made in Dorset, England, from the milk of grass grazed cows. It is a super-premium vodka, distilled from the whey of milk and treated to a secret blending process created by dairy farmer Jason Barber. His inspiration came from a desire to diversify the produce from his 250 strong dairy herd and his personal interest in vodka.So why not try their amazing vodka and cheese gift sets which include a round of cheese made from the very same milk which the vodka comes from. Our our absolute favourite, this Vodka, Cheese and Quince gift set! We find that fascinating.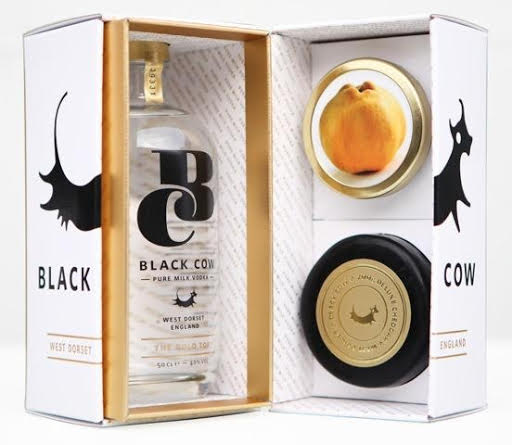 Is your dad a TEAaholic like us? Whittard of Chelsea is the place to look. In fact if he's a COFFEEaholic it's also the place to look! We've selected a great Chill Out Bundle for Fathers Day which is just perfect for the tea loving dad. It includes a Takeya Iced Tea Jug and three different teas suitable for making iced tea. Including Coconut Truffle. I'll just leave that image in your head! Sounds great doesn't it. The Takeya Jug makes making iced team an absolute doddle so you'll have your dad thinking he's all trendy and hipster within hours! If tea isn't his thing then set your sights on these coffee hampers!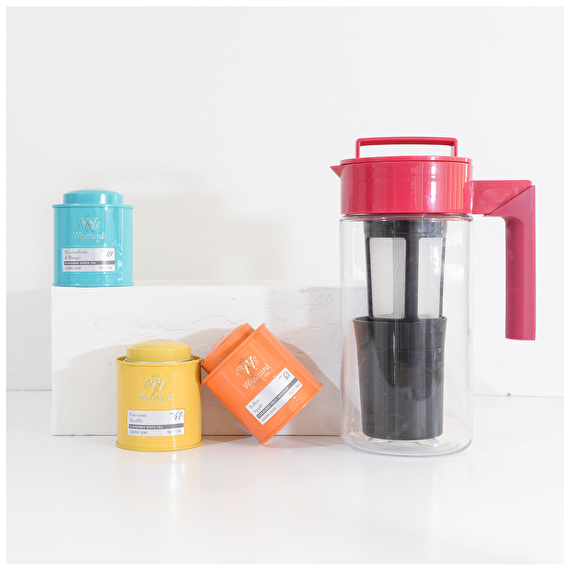 You didn't think we were going to have one of our gift guides without an amazing alcoholic drink included did you? This time we have the amazing Thomas Dakin Gin. In 1761, at the outset of the industrial revolution, Thomas Dakin began distilling gin in Warrington in the North of England, at the age of 25. So not only has Thomas Dakin Gin could quite the pedigree but they have given him the biggest honour of keeping his name attached to the brand, as it should be. He was a pioneer in the development and refinement of the gin making process in the UK, so you have him to thank for not only this gin but influencing the creation of many others up and down the country. This is a classic style of gin with the most predominant note being from the juniper, as it should be in a good gin. The process and recipe has changed hardly any at all since the days of Thomas Dakin which makes drinking this gin an even bigger privilege. You're drinking history! You can read all about the process in detail on their website. It's actually fascinating and makes every sip taste even better.