Fentimans Botanical Summer Soft Drinks
Previously we have written reviews for Fentimans regarding their wonderful botanical soft drinks. We always try and keep an eye out for their drinks when we are in shops as they're absolutly delicious. We were excited to receive a special summer hamper from Fentimans today with some of the Fentimans Botanical Summer Soft Drinks. So we've decided to share with you what we think.
We're also giving away a hamper just like this, packed with great summer botanical drinks. Make sure you enter here!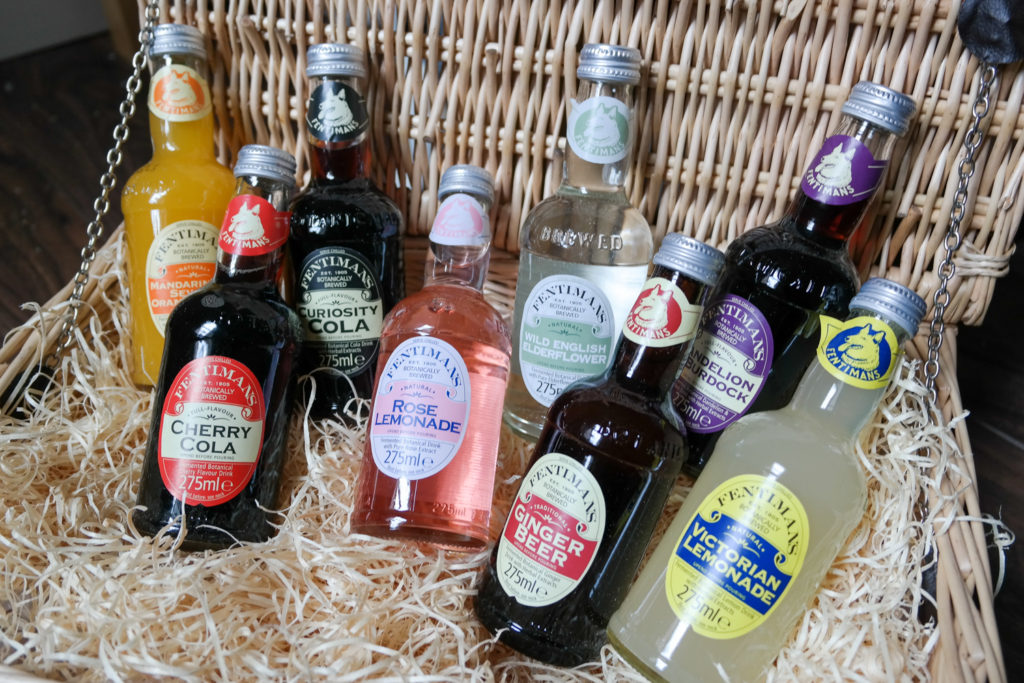 So where did Fentimans come from? What's the history.
History of brands always fascinates us if they've been around for a couple of decades but Fentimans has been around over 100 years!
In 1905, Thomas Fentiman, an iron puddler from Cleckheaton, England was approached by a fellow tradesman for a loan. A deal was struck and a recipe for botanically brewed ginger beer was provided as security. The loan was never repaid so Thomas became the owner of the unique recipe.
Thomas began using the recipe and producing botanically brewed ginger beer which he delivered door-to-door using a horse and cart for transport. The ginger beer was stored in handmade stone jars known affectionately as 'grey hens' which were stamped with an image of Thomas' pet dog 'Fearless' after winning the 'Crufts' obedience class in 1933 and 1934. Fentimans botanically brewed ginger beer quickly became very popular and the family business grew, with several brewing and production facilities being opened in the North of England.
From there, the brand grew and more botanical recipes were created to honour to long held family tradition. The business is still in the hands of Thomas Fentimans great grandson! So you're still buying a bit of that magic of the story above.
This cloudy Victorian Lemonade has the juice of one and a half lemons in each and every bottle. Making it incredibly refreshing refreshing especially served in a tall glass with ice. We can't imagine a more perfect summers day drink.
This is another perfect summers drink. With immediate floral notes noticeable as soon as you open the bottle this drink embodies the great British countryside during the summer.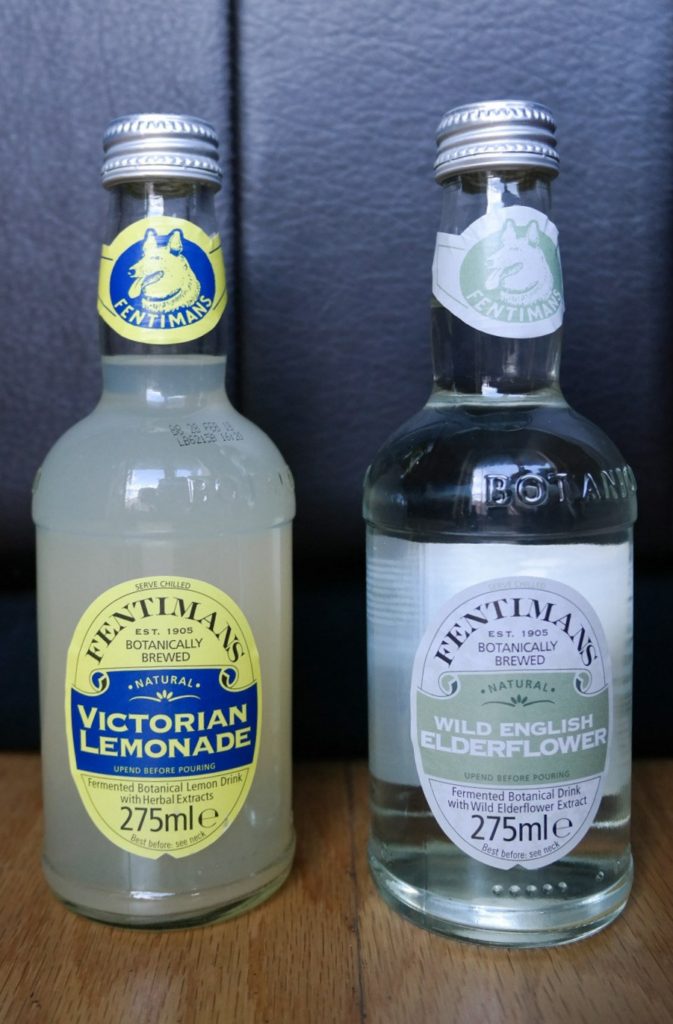 Another great floral drink. There is a pattern here since Fentimans are famous for their botanical creations. This drink is a key example of this. Made with pure rose oil from the world famous Rose Valley in Kazanlak, Bulgaria combined with the juice of real lemons. I think to fully appreciate these drinks you should always read the drink cards on the Fenitmans website. This gives you the full details of the drink and the origin of any special ingredients.
'Jigger' is an old English term for a good measure, which is used when combining the juice of eight mandarins and the zest of Seville orange in every bottle. These are the details shared on Fentimans own website. We couldn't put this any better ourselves. This is a citrus wonder to behold! If you love oranges especially, treat yourself to a ice cold bottle of this.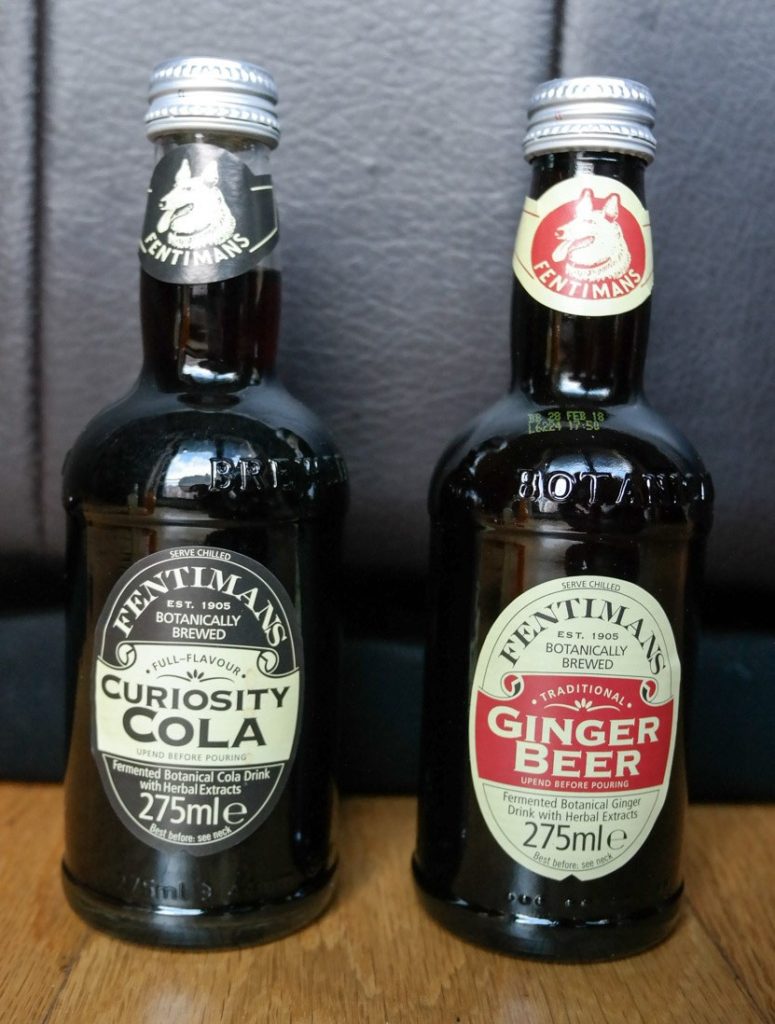 Inspired by the original cola drinks from the beginning of the century, this cola drink combines the finest botanical ingredients to get that taste just right. Forget the mainstream colas, this is the real deal!
Get this. This is the worlds first botanically brewed cherry cola! It tastes absolutly incredible when served ice cold in a glass full of ice. A great sweet tang of cherries in every mouthful. This is one of our favourite Fentimans Botanical Summer Soft Drinks.
Infusions of dandelion and burdock roots combined with natural flavours create the unmistakable taste and aroma of this definitive classic. This was a childhood favourite of mine. I always remember getting bottles of this from the lemonade man but sadly it was hard to come by in the shops. We're excited that Fentimans have introduced this wonderful botanically brewed version onto shop shelves for everyone to enjoy. This is a true summer drink.
Last but not least is Fentimans famous Traditional Ginger Beer. This is what they were first known for and you can understand why. Ginger Beer use to be incredibly popular. It has had a great resurgence in recent years which we are delighted about. If you want to enjoy Ginger Beer at its finest then we think that Fentimans is your go-to supplier. Made using the finest natural ginger root. Fiery and full of flavour.