Hotel Chocolat Cafe – Belfast – The Review
We were delighted to see Hotel Chocolat open one of their cafes in Belfast a few weeks ago. When we've been passing ever since it has been packed with both people from Belfast and tourists alike. We were delighted when Hotel Chocolat asked us to pay them a visit and sample some of their amazing cafe treats.
Hotel Chocolat Cafe – Belfast – The Review
It's hard to pass the windows without peering through the glass at the walls lined with boxes of chocolate and the people sitting sipping their drinks piled high with whipped chocolate cream!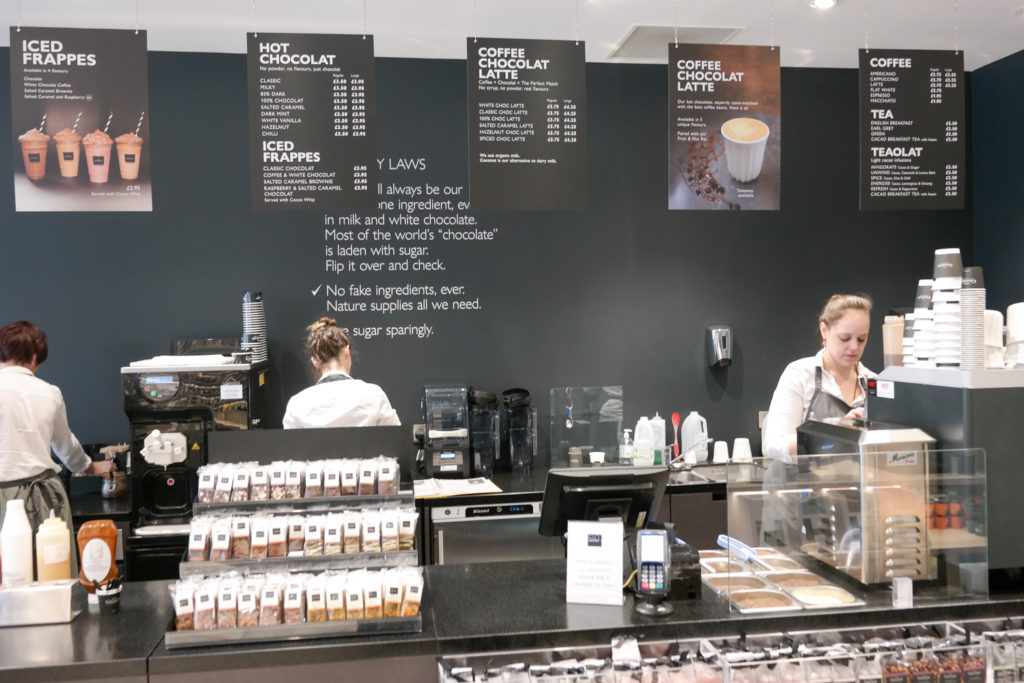 We had seen a lot of pictures on social media before our visit, of lots of people enjoying Hotel Chocolat Hot Chocolat. We thought ok, there's going to be a hot chocolate on the menu, probably a few coffees and a couple of extras. How wrong we were. The cafe menu is carefully thought about. With new seasonal flavours being added as the year goes on. Hot Chocolat is not just plain hot chocolate, although if you fancy it you can have just that. But the options are there for so many other great flavours. Just take a look at some of the options on the below snap of the menu!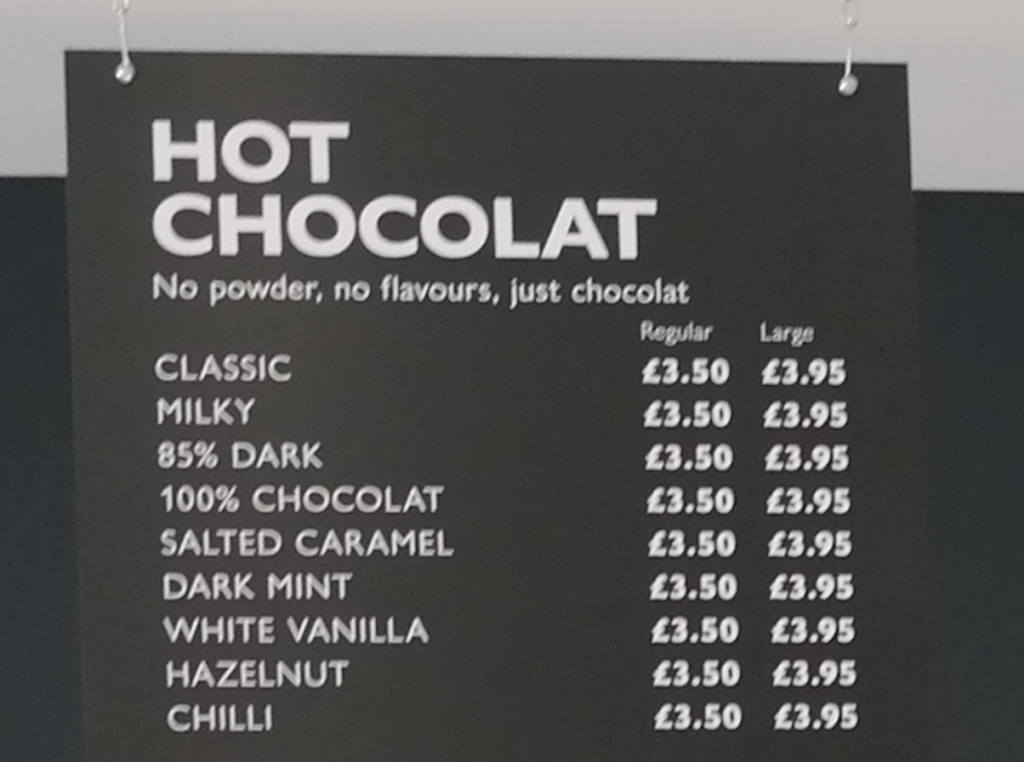 We opted for the Salted Caramel Hot Chocolat because, well you can never have too much salted caramel anything! Topped with a generous amount of whipped chocolate cream this is probably one of the most indulgent hot chocolate drinks we've ever had.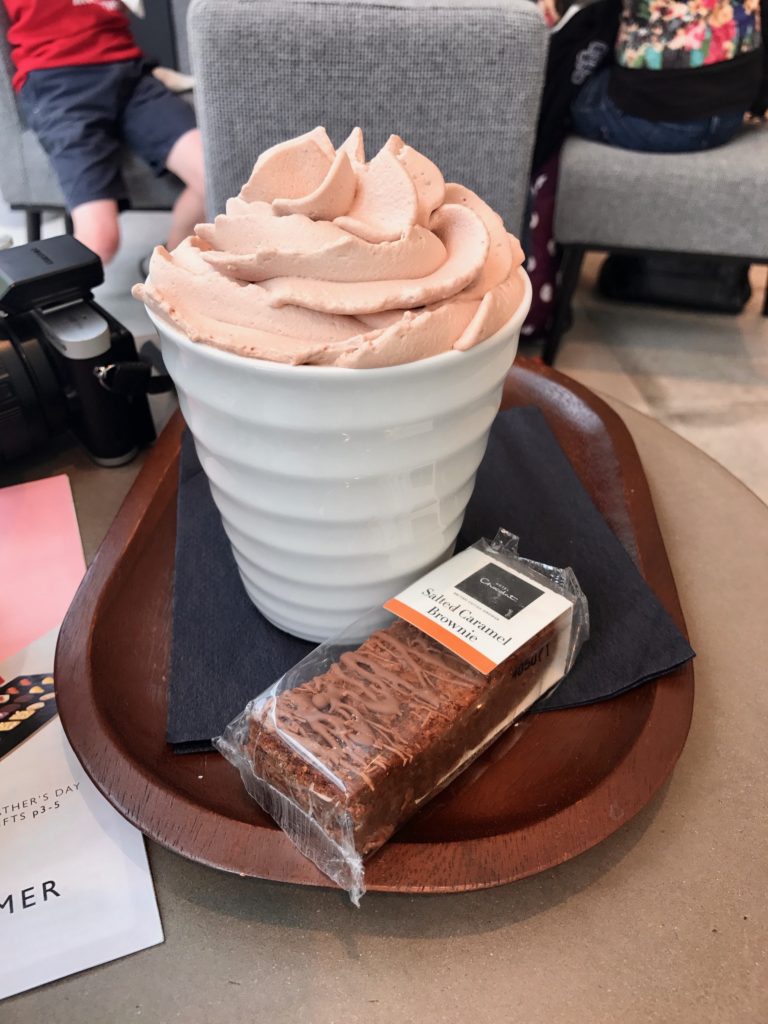 We were told we simply HAD to try the Coffee Chocolat Latte which itself came in a range of flavours. We opted for the White Chocolate Latte option which we were told was one of the local favourites. It sounds great right! It was! Smooth and creamy and the white chocolate really complimented the coffee flavour.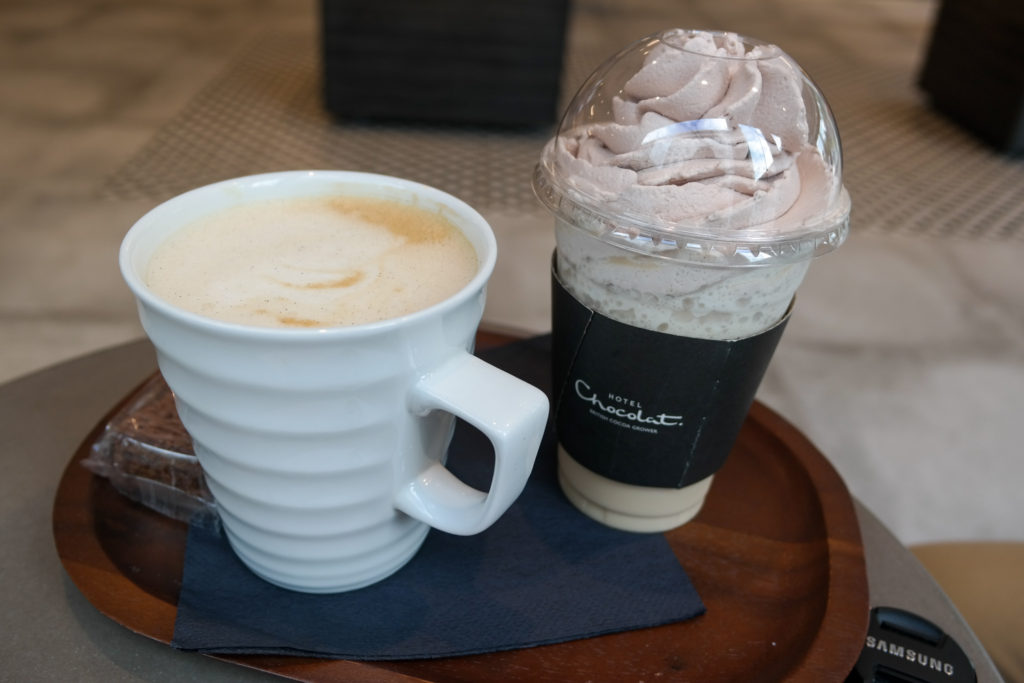 We then opted for something to-go. There's only so much coffee and chocolate drinks you can manage in one sitting. We opted to try the Salted Caramel Brownie Iced Frappes which was incredible. I wish I had ordered two….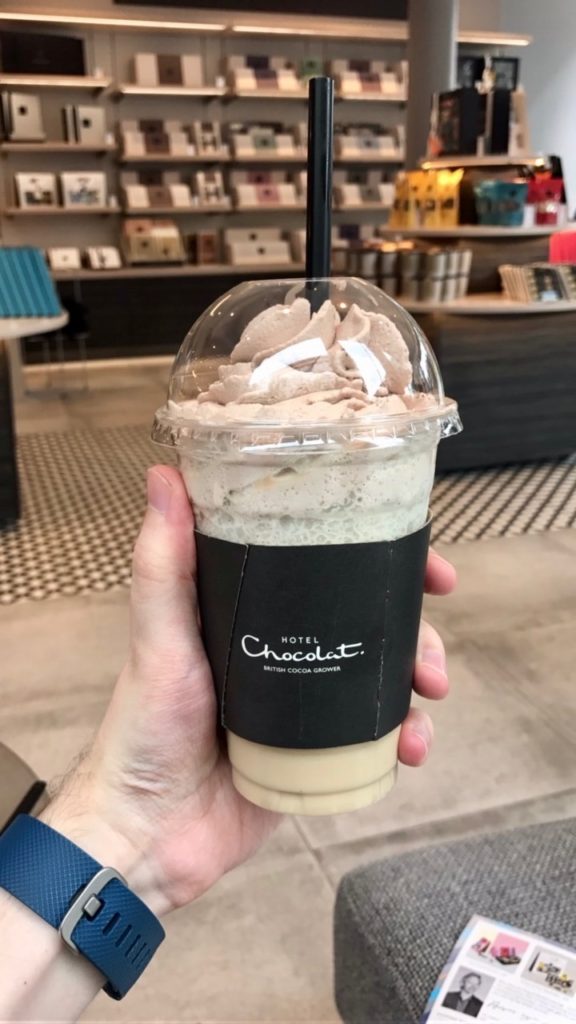 Before we left the cafe we were offered a taster of their amazing new ice cream. I know, Ice cream too! We really don't want to spoil any surprises so we won't say any more about the ice cream. But you can view a full list of the stores who are serving it here.