Marks and Spencer Spirit of Summer Range
Every summer we look forward in anticipation to seeing what's included in the Spirit of Summer Range from Marks and Spencer. It is one of their ranges which they release every year with new additions and changes. There is of course two parts to the range, the sweet and the savoury. In our first feature of the 2017 Spirit of Summer review we looked at the sweet selection. Priorities you know…. Now its the savoury range.
With some of the lovely weather we have been having it goes hand in hand with this wonderful range which Marks and Spencer were kind enough to let us try.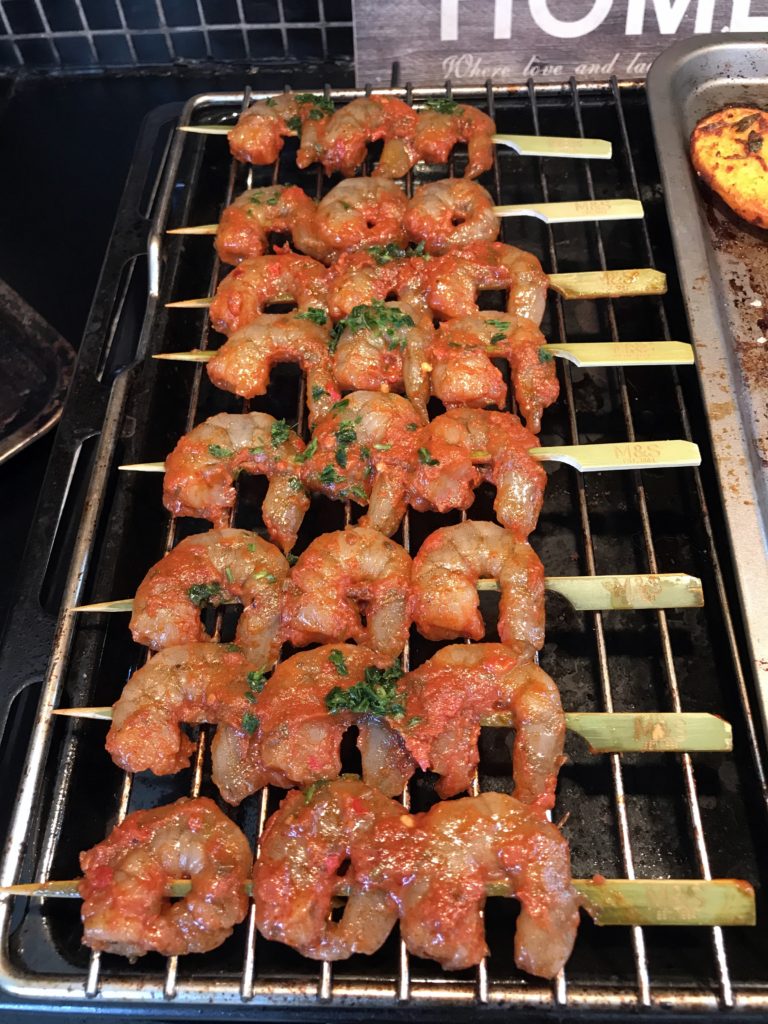 We'll start with our favourites, the prawns. This year the prawn selection is amazing. You can choose between Chilli, Garlic and Paprika King Prawn Skewers or Piri Piri King Prawns Portuguese inspired topped with roquito peppers. The skewers are absolutly beautiful and would be great cooked on the barbecue. Of course they're just as good cooked in the grill. If you're a fan of Mussels like Sean is you'll love the Shell-On Mussels from Marks and Spencer this year!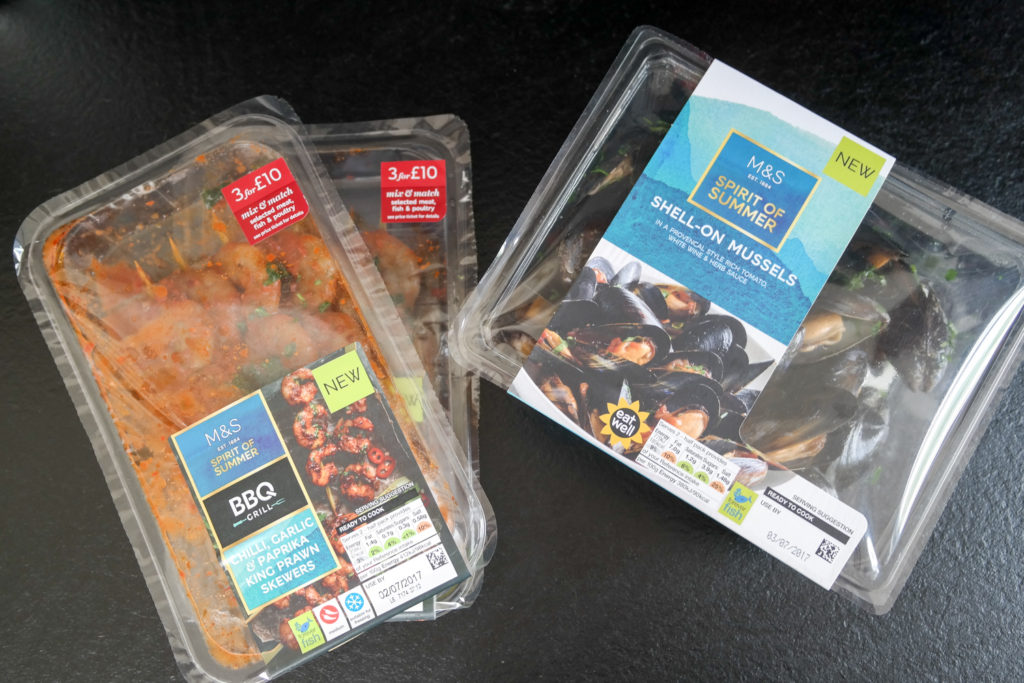 Also on offer is a great selection of paella. We opted for the Chargrilled Chicken and King Prawns Paella. The chicken was beautifully tender as were the king prawns. Saffron infused rice, chorizo, green beans and fire roasted piquillo peppers.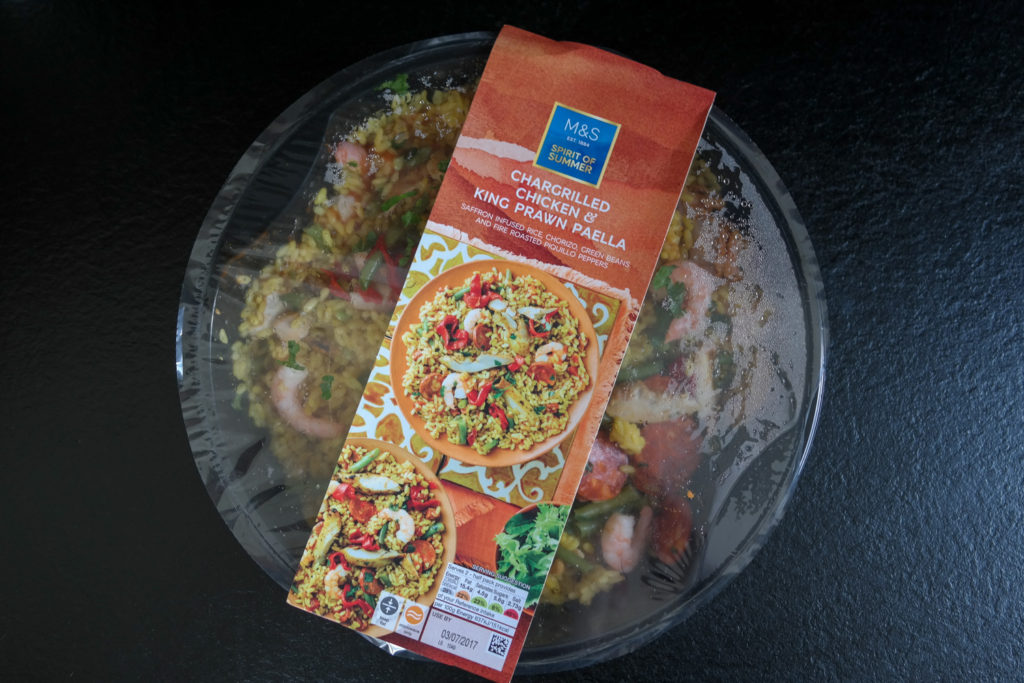 Now we move on to the burgers. Everyone loves a good burger during the summer and when you build it yourself it makes it even better. We love topping our Aberdeen Angus Beef burgers with halloumi burgers, naughty I know! Served in Marks and Spencer Ultimate Burger Buns which are always our go to baps for everything!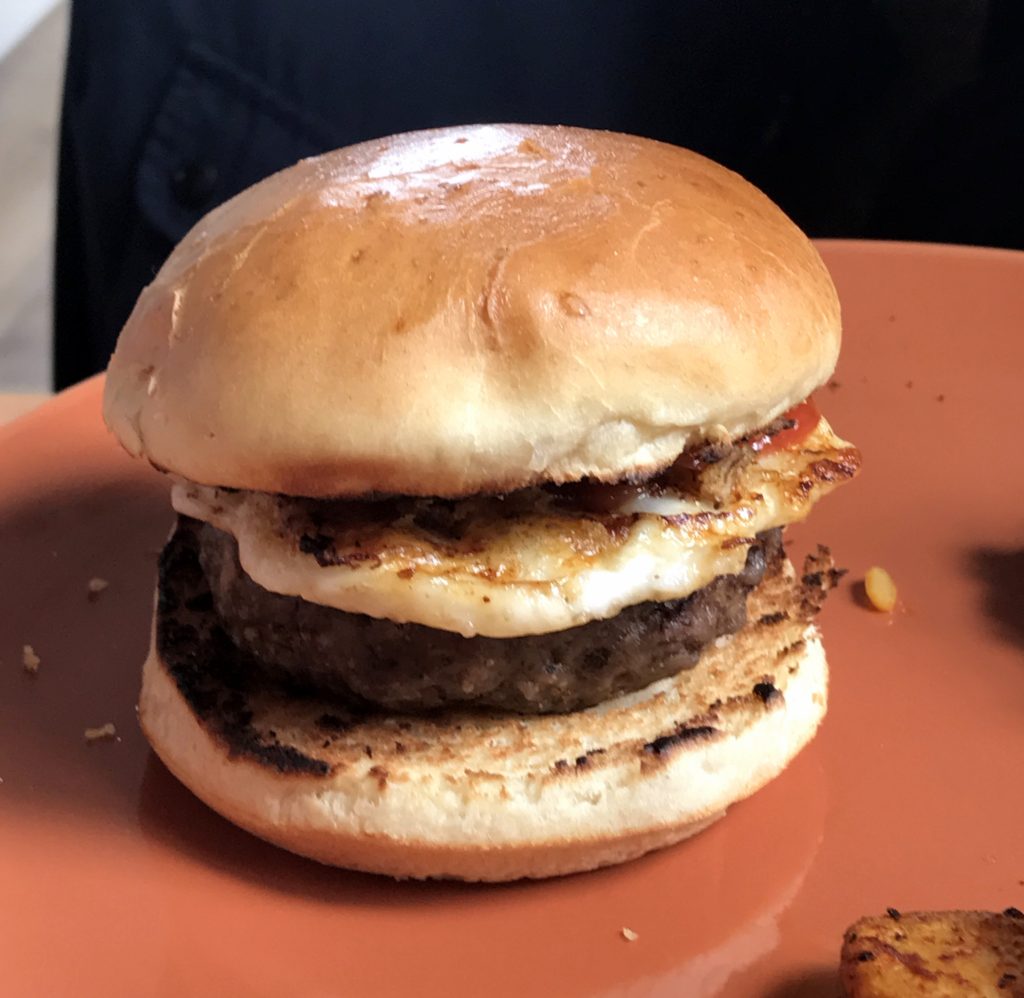 If you love a sausage but aren't too sure what type you want Marks and Spencer have released a Mediterranean Sizzler Selection which includes three varieties! So you get a good selection to try!