Marks and Spencer Summer Desserts Range
Every summer we look forward in anticipation to seeing what's included in the Spirit of Summer Range from Marks and Spencer. It is one of their ranges which they release every year with new additions and changes. There is of course two parts to the range, the sweet and the savoury. In this feature we'll be looking at the the second lot of the sweet selection.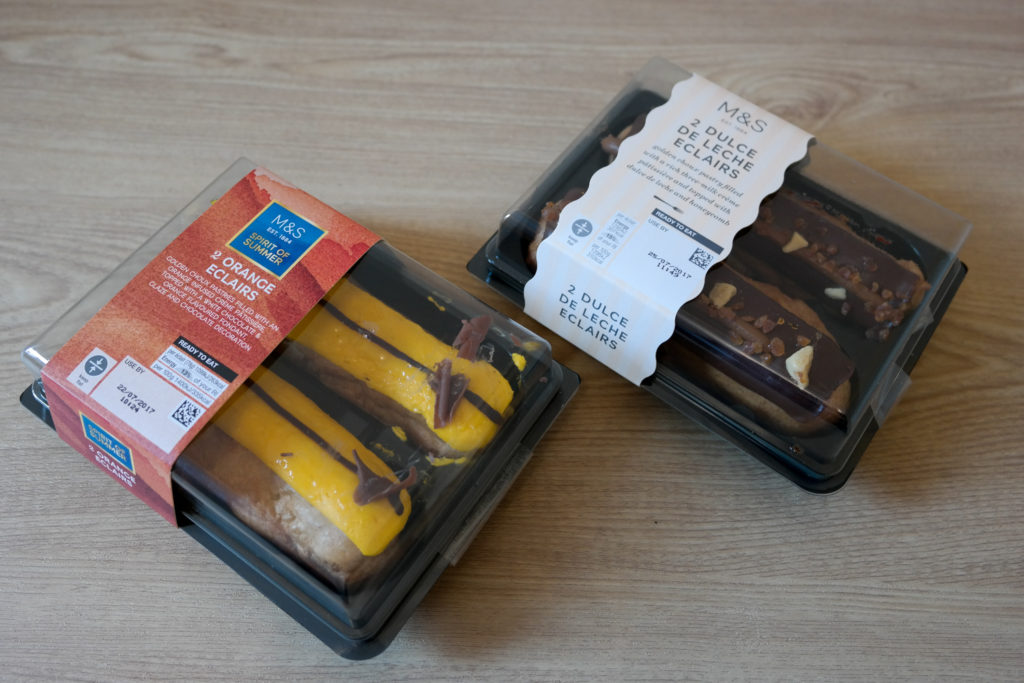 We'll start with one of our favourite desserts, eclairs! This year Marks and Spencer have a new addition to their eclairs range. 2 Orange Eclairs which are golden choux pastries filled with an orange infused creme patissiere, topped with white chocolate and orange flavoured fondant, glaze and chocolate decoration. That makes for one hell of a good eclair! Also in their range you will find their famously good Dulce De Leche eclairs. These are filled with a gorgeous three milk creme patissiere and topped with dulce de leche and honeycomb. Is your mouth watering yet?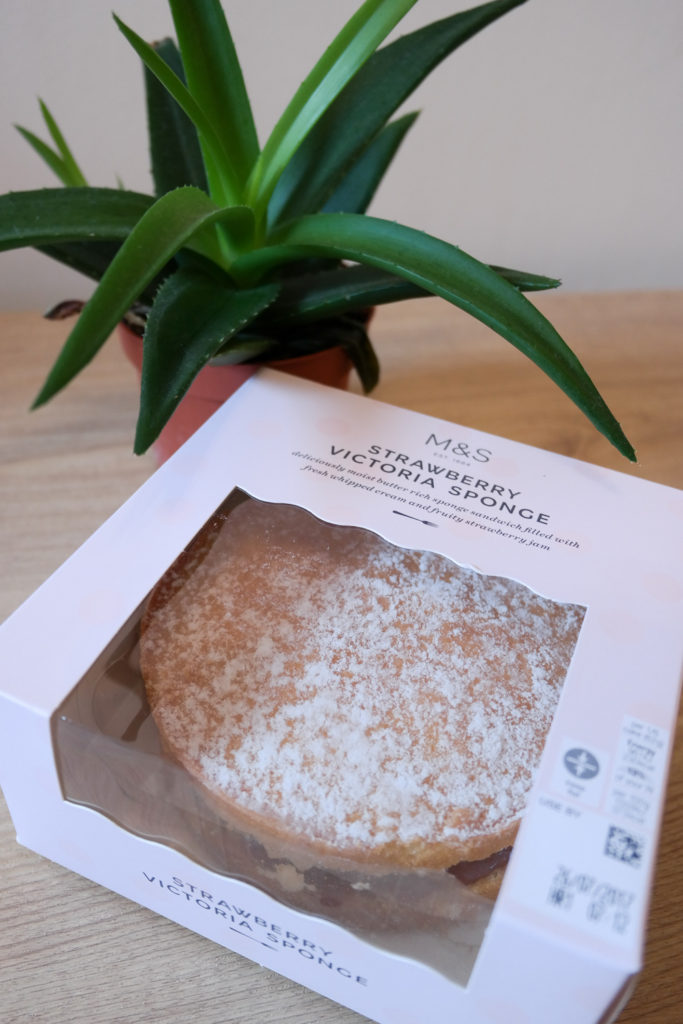 No summer dessert selection would be complete without the appearance of a Victoria Sponge. In this case Marks and Spencer's Strawberry Victoria Sponge is a wonderful fresh cream Victoria Sponge, beating all your standard store shelves versions. Deliciously moist butter rich sponge sandwich filled with fresh whipped cream and fruity strawberry jam. You have to try this one!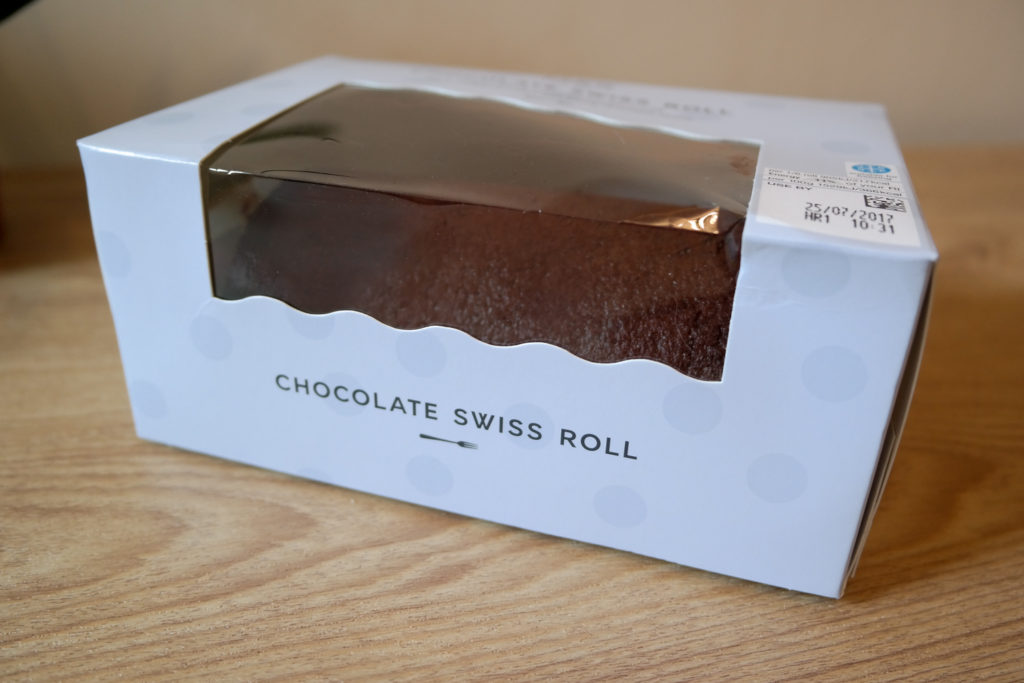 Keeping on the category of fresh cream cakes we also have the Chocolate Swiss Roll. Again beating any of the store shelves alternatives. This cake is rich, moist and most importantly super chocolaty!
Things are looking peachy this summer! We're glad that peaches are featuring in quite a lot of summer desserts this year. It's such a wonderful summer flavour. We have the Peach Roulade, a beautifully patterned moist sponge filled with whipping cream and peach fruit sauce.
The other peach contingent in this years selection is the Peach and Apricot Cheesecake Slices. Creamy baked peach cheesecake on a digestive biscuit base with hidden pockets of apricot sauce topped with peach glaze and white chocolate curl. Secret pockets of sauce? Count us in!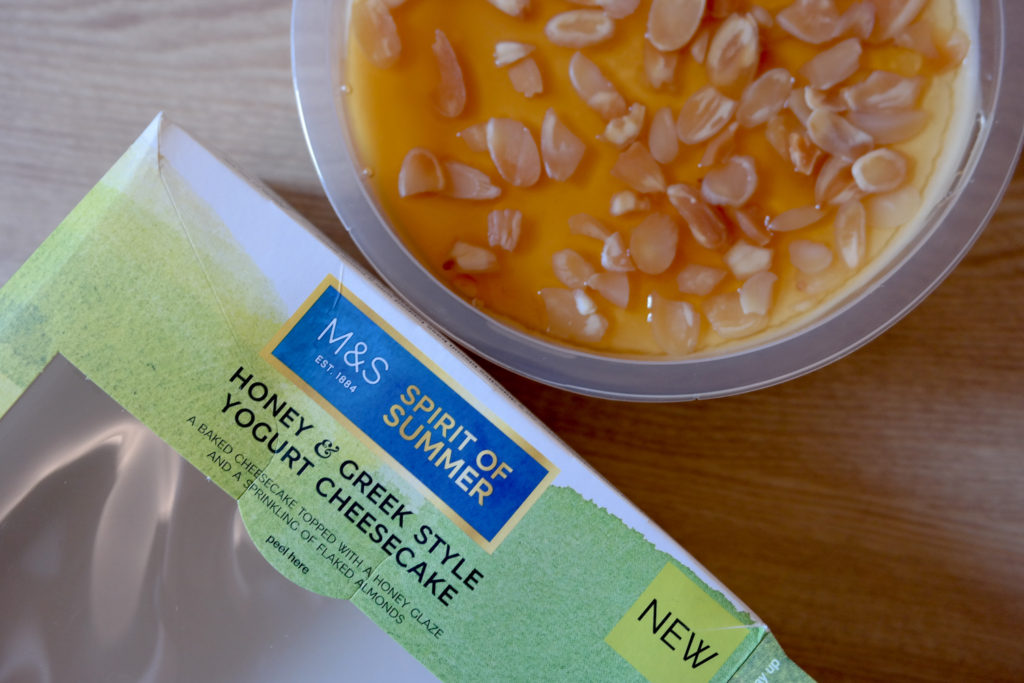 Now for the cheesecakes! There are two we selected which just sounded fantastic, and they were. The first one is Honey and Greek Style Yoghurt Cheesecake and the exceptionally summery Lemon and Ricotta Cheesecake. This cheesecake is so yellow it could be mistaken for the sun. Bursting with summery lemon flavour this is a great option for any picnic.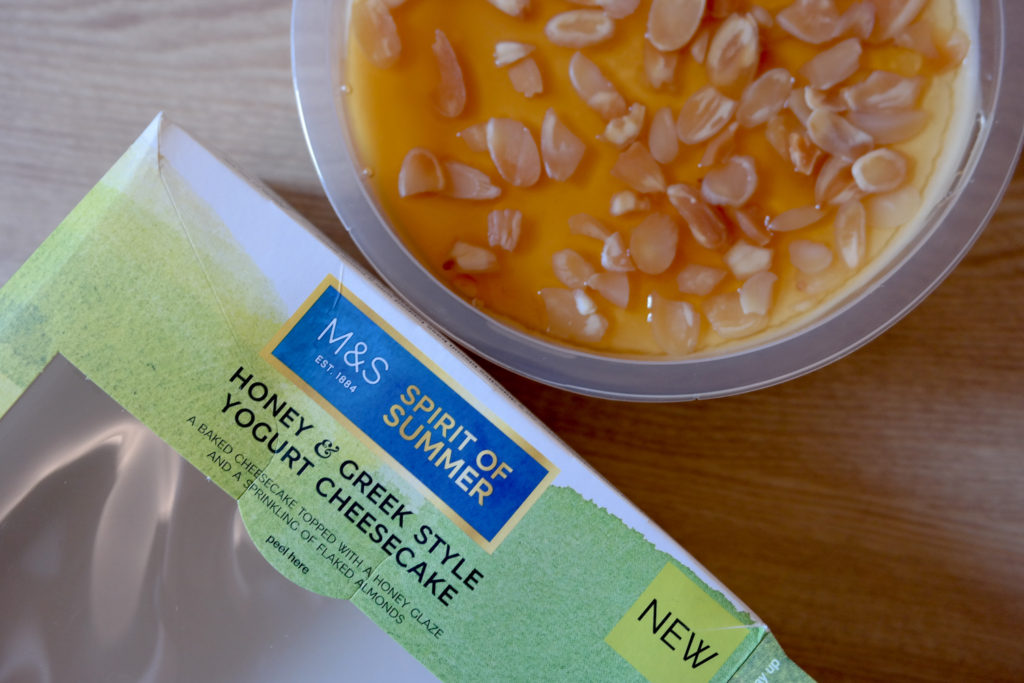 The last two products which we were kind enough to be sent to try were from their Dessert Menu Collection. Cherry and Pistachio Tarts which go absolutly wonderfully with a cup of tea. I think they would also go very well with custard as a dessert to a meal. But our absolute favourite was Millionaire's Shortbread Dessert. Just eye up this beauty below!