BoxdFresh Subscription Competition
BoxdFresh Subscription Competition
UK Only
It's competition time again at BakingBar! We've teamed up with BoxdFresh to give away a months subscription (4 weeks) worth of their amazing recipe boxes! BoxdFresh was founded by James who is a massive foodie, so he knows exactly what people want in their recipe boxes. James, along with his team of recipe developers have been hard at work at creating recipes just for you to make at home. So far there is over 100 of them! Inside each recipe box you'll find ingredients to make between 2 to 5 meals. It's very customisable so you can order your box to suit your needs. Boxes are available in single, couple or family size too. You get 1 box per week to ensure ultimate freshness. All ingredients are measured and proportioned according to the recipes. How perfect is that!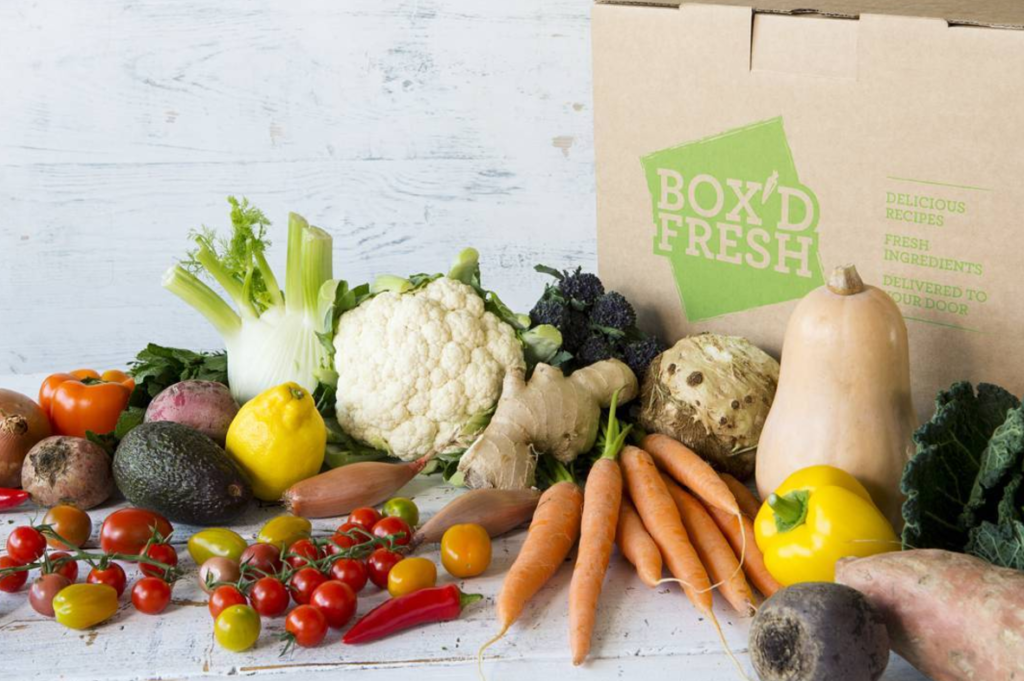 The prize consists of : 1 Months Subscription for BoxdFresh (4 boxes) (RRP £105)
 
Competition open from : 6th Aug – 28th Aug 2017 (Midnight)
How to enter:
There are two steps which must be completed –
Step 1 – Either Simply Like both BoxdFresh and BakingBar's Facebook pages to enter OR Follow both BoxdFresh and BakingBar's Twitter accounts.
Step 2 – Enter your contact details below to complete your entry and acknowledge you have completed step 1. The selected winner's entry will be validated by checking they have completed step 1.
***BONUS ENTRY FOR FOLLOWING INSTAGRAM, PINTEREST or SNAPCHAT!***
[promosimple id="bf4e"]
The boring bit (T and C's):
One winner will be selected at random from all correct entries received. Anonymous entries will be exempt from the competition. The winner will be announced within 7 days of the closing date. The prize consists of : 1 x Months Subscription for BoxdFresh (4 boxes) (RRP £105) as detailed above, supplied directly from BoxdFresh. There is no cash alternative. This competition is open to UK residents only. The winner has 2 weeks from when they receive the acknowledgement email to supply their contact details or the prize will be forfeited and an alternate winner will be chosen. Delivery will be within 28 days of BakingBar receiving the winner's address. Any details collected by competition entry are kept private and not shared with any third parties except where entrant have consented to subscribing to both BakingBar and BoxdFresh newsletters, where name and email information is shared only with BoxdFresh and BakingBar. Entrants consent to the storage of their personal data for ascertaining the identity of the respective winner.