We love cookies so much we've written a recipe for a giant one. This is a great cookie to share with friends or just to enjoy yourself if you're feeling super indulgent. This recipe is for a Oatmeal Raisin Giant Cookie Recipe. However if you fancy chocolate chip or white chocolate and raspberry it is very easy to alternate this recipe. The basic recipe stays the same.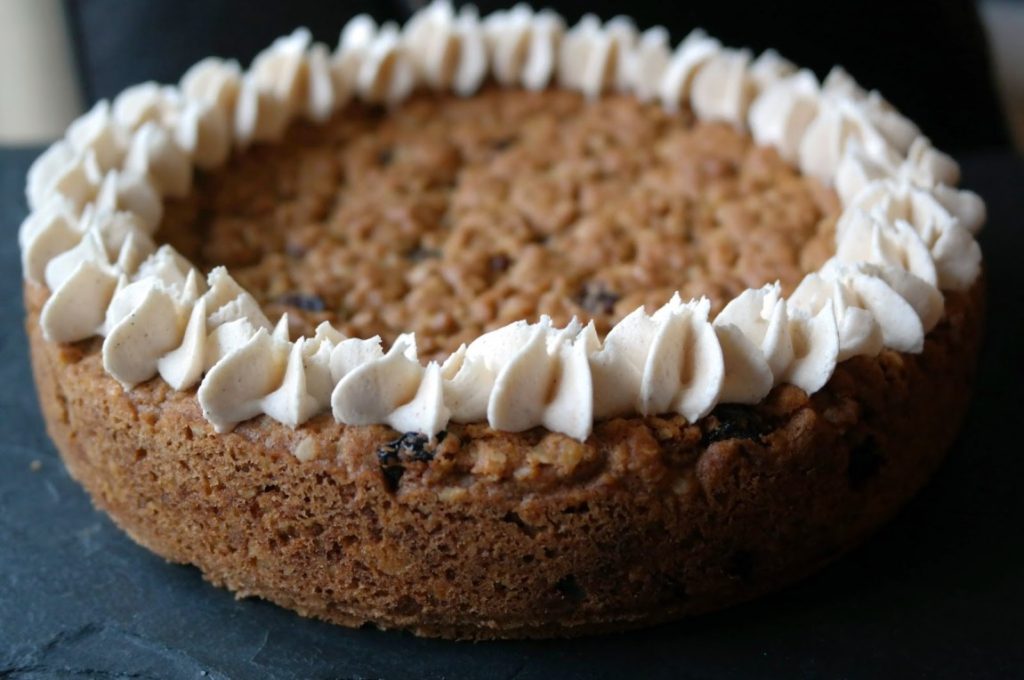 The Ingredients:
The Cookie Cake:
170g Butter
55g Caster Sugar
150g Light Brown Sugar
1 Egg
2tsp Nielsen Massey Vanilla Paste / Extract
220g NEILL'S® Plain Flour
2tsp Cinnamon
1tsp Bicarbonate Soda
135g Rolled Oats
150g Raisins
The Frosting:
35g Butter
150g Icing Sugar
1tbsp Milk
1tsp Cinnamon
1tsp Nielsen Massey Vanilla Paste / Extract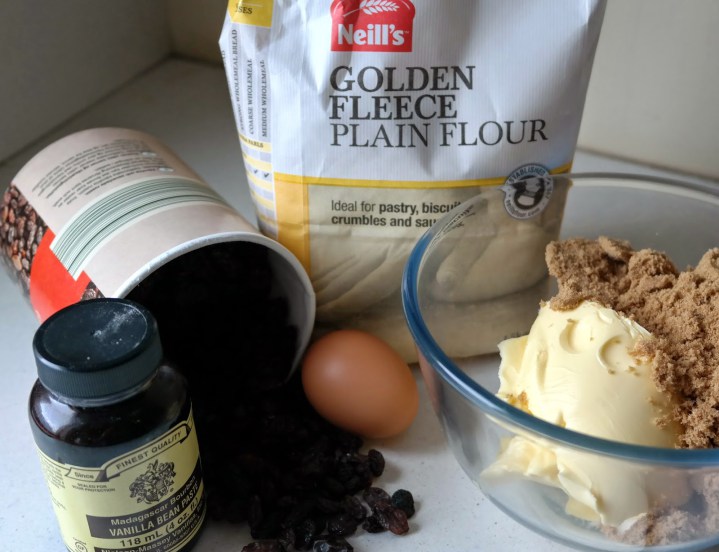 Recommended Equipment:
Pyrex Mixing Bowls
Sage Appliances Bakery Boss
Spatula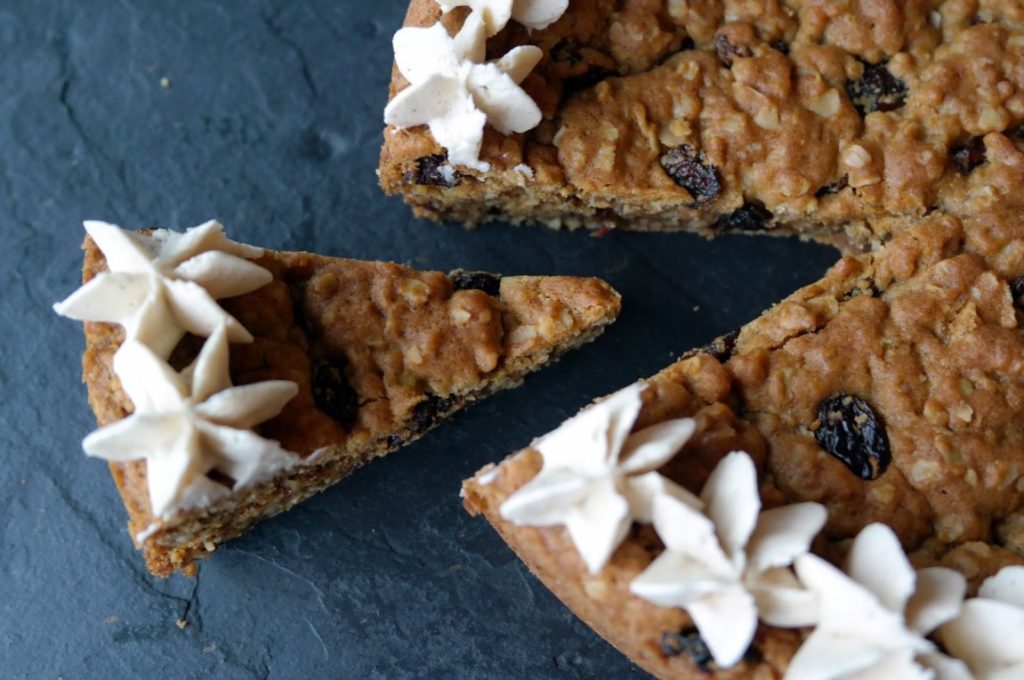 The How-To:
Cream the butter and sugars together for 3-4 mins on high speed until light and fluffy.
Beat in the Egg.
Beat in the vanilla paste / extract.
Sieve in the flour, cinnamon and bicarbonate soda.
Beat the mixture thoroughly to ensure all the ingredients are evenly combined.
Stir in the oats and raisins.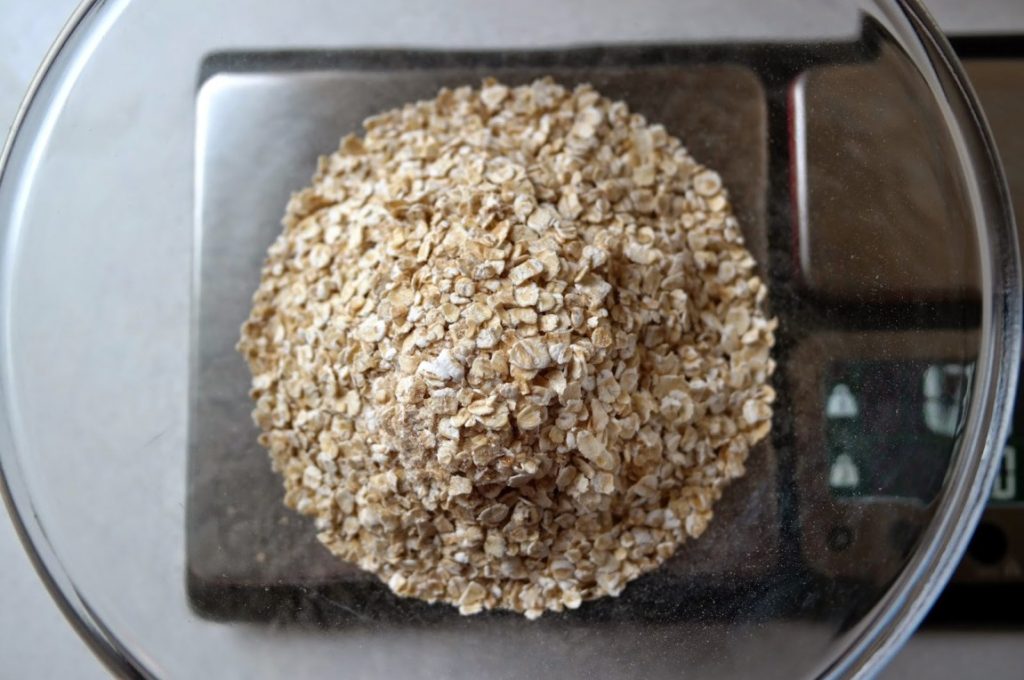 Give the mixture a good stir to ensure the raisins and oats are evenly combined too.
Cover the bowl with cling film / wrap and refrigerate for 2 hours.
Preheat oven to 175c.
Line the bottom of a standard cake tin (8-10 inch is perfect).
Place the cookie dough into the cake tin and press down evenly.
Bake in the centre of the oven for 25 mins. The centre will remain soft (just like when you're making cookies) until it cools so don't worry.
Allow to cool completely in the cake tin before attempting to remove.
To make the frosting beat the softened butter until creamy. Slowly combine the icing sugar, milk, cinnamon and vanilla paste / extract and beat thoroughly until light and fluffy.
Pipe some decoration onto your cookie using a piping bag and nozzle.
You're Done!