Revolución de Cuba Rum Bar and Cantina Review
We were very kindly asked if we would like to try some of the new menu from one of Belfast's newest eateries. So we introduce to you the Revolución de Cuba Rum Bar and Cantina Review.
As you might have guessed from the name of the restaurant it is Cuban themed. We love Cuban food so when we heard they were opening in Belfast you can imagine our excitement!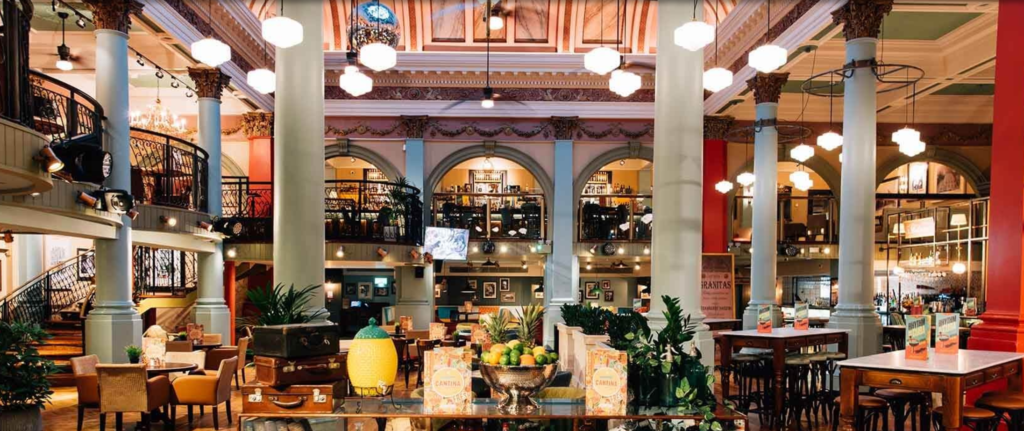 As you can see from the picture above the restaurant has been extensively renovated since its days of Cafe Vaudeville. Stepping inside the doors is like stepping between Belfast to Cuba through a portal. It always seems to be busy but with just the right amount of people to make it seem like a wonderfully vibrant restaurant and bar. During our visit we didn't get a chance to explore the run bar which we have been assured contains a HUGE array of the worlds best rums. Which happen to be my favourite. So we hope to return to check those out.
We're big fans of Latin influenced food so choosing from the menu was one of the most difficult decisions of the week. We've all been there.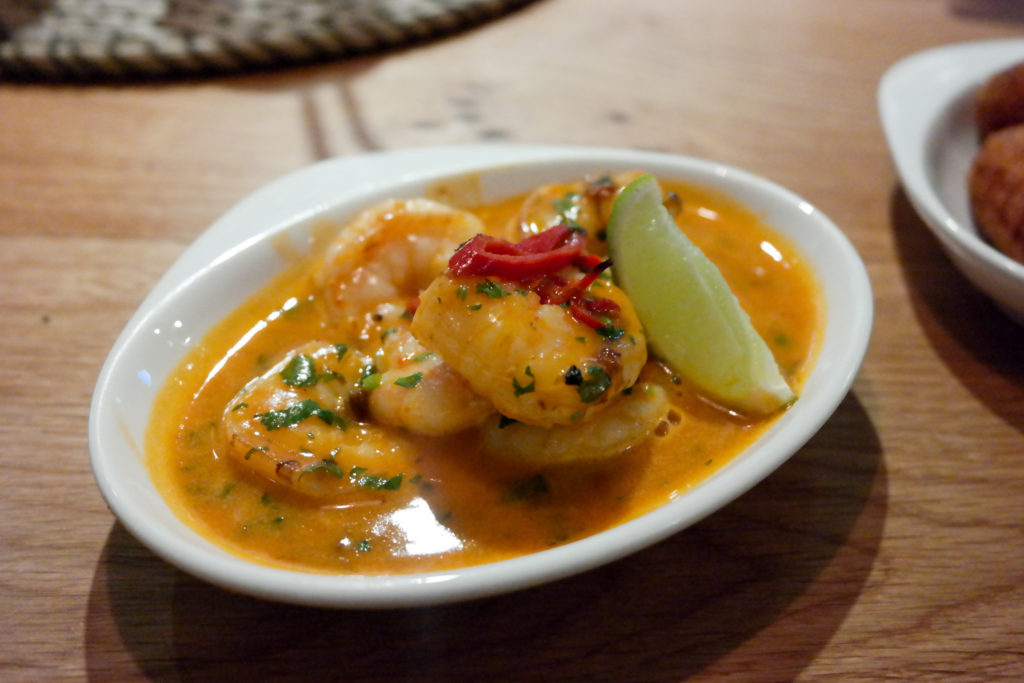 The Starters
For starters we decided to share three small plates between the two of us. This was actually plenty of food for starters. We chose to have Iberico Ham Croquetas. These are decadently rich air-dried ham and bechamel croquetas. You get 5 and they are pretty filling. The bechamel makes them quite rich so I cannot imagine being able to eat all 5 of these for yourself. A great sharing dish. We also opted for the Gambas Pil Pil which are king prawns tossed in a buttery, chilli and garlic sauce. A combination which pulls together the very best of the tropics according to the menu. We have to agree. These were absolutly great. It would have been amazing to have had some torn up bread served with these as the sauce left behind was a waste. It is an option to get this on the menu for a little bit more but we did not notice this at the time. Incredibly vibrant flavour.
The last starter we opted for was Cajun Cream Mushrooms. These are sauteed mushrooms in a gorgeous, rich cajun cream sauce topped with kale drizzle. This was an incredibly flavourful dish. Another one best for sharing as it wasn't quite filling enough to simply have on its own. Again some torn up bread to go with this dish would be absolutly perfect. You almost wanted to spread the mushrooms and sauce on something to eat them.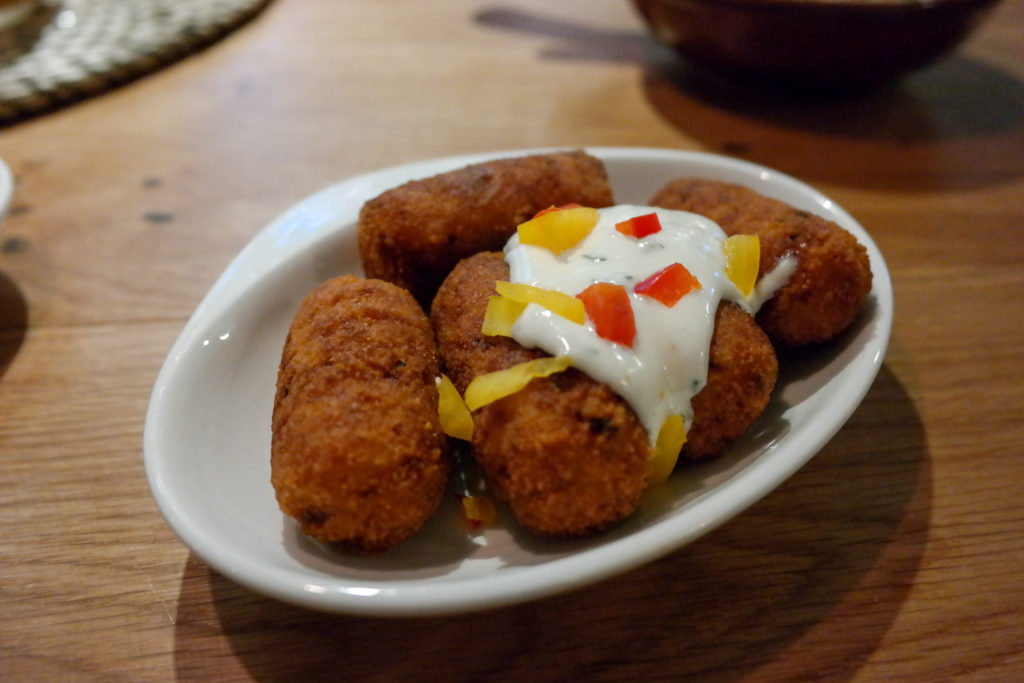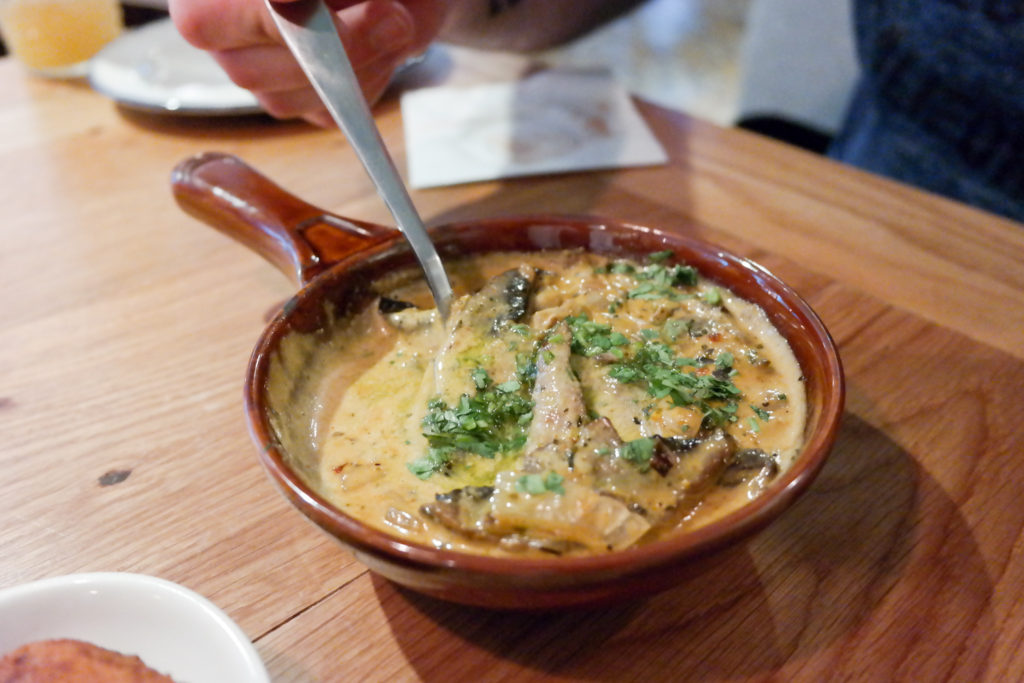 For Mains
For main course we chose the Paella de Cuba. This is aromatic rice piled with prawns, marinated chicken and smoky chorizo. Topped with pico de gallo. This was a great dish. Packed with cuban flavour. Served with a delicious side salad too. We also chose the Chimichanga for the second main. This is lime and soy marinated chicken with mozzarella cheese, peppers and pico de gallo, wrapped in a tortilla and fried. This is served with zesty rice, black beans, guacamole and sour cream. This dish really is packed with flavour. Not for the dieters but everyone deserves a cheat day. This would be our cheat meal without a ounce of doubt!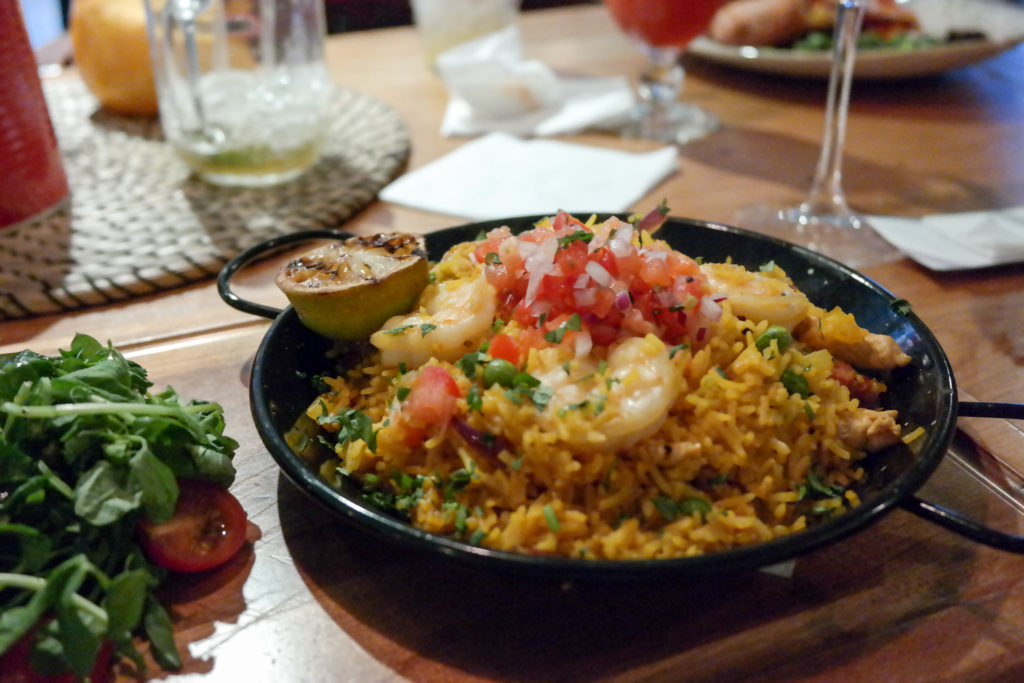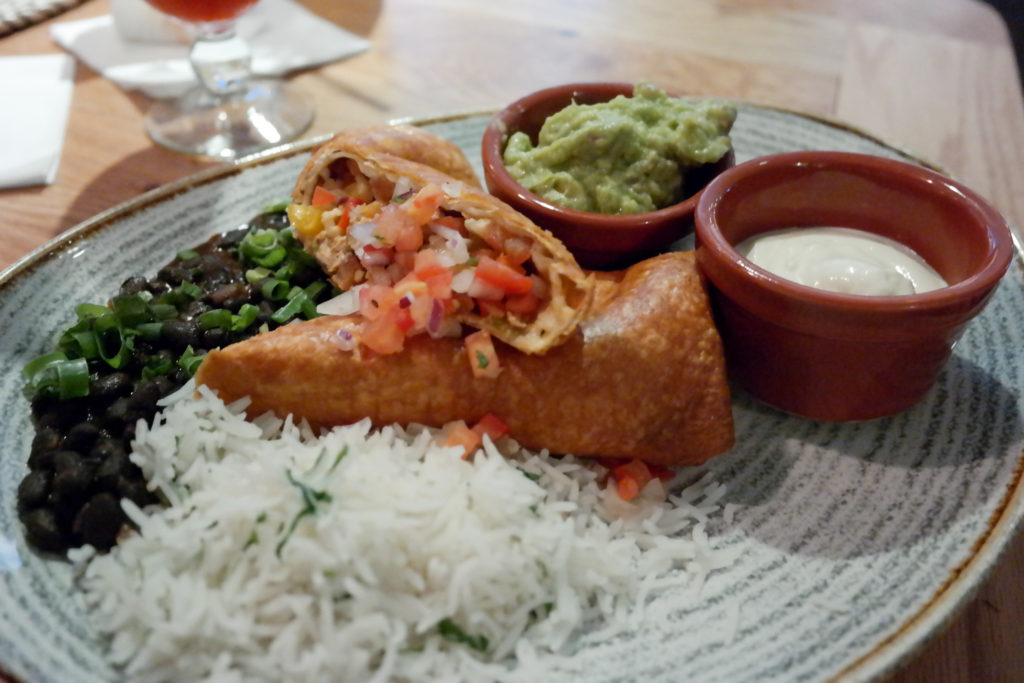 Dessert
Dessert is obviously our favourite course. It was difficult to pick two items from the dessert menu. We genuinely wanted to try them all. We ended up opting for Toffee Nut Cheesecake (just look at that picture and tell me your mouth isn't watering!) which is baked New York cheesecake with caramelised toffee nuts. I opted for the Coconut Ice Cream. This, as you can guess is coconut ice cream, what else. But the most indulgent type. Three scoops of luxury coconut ice cream with a topping of toasted coconut and grilled pineapple.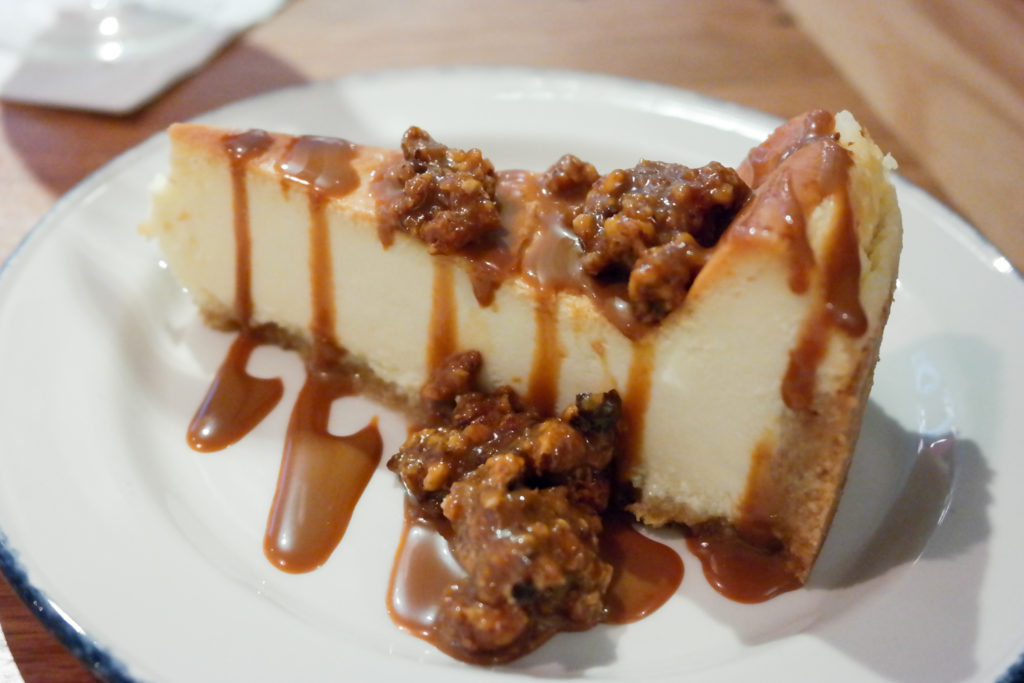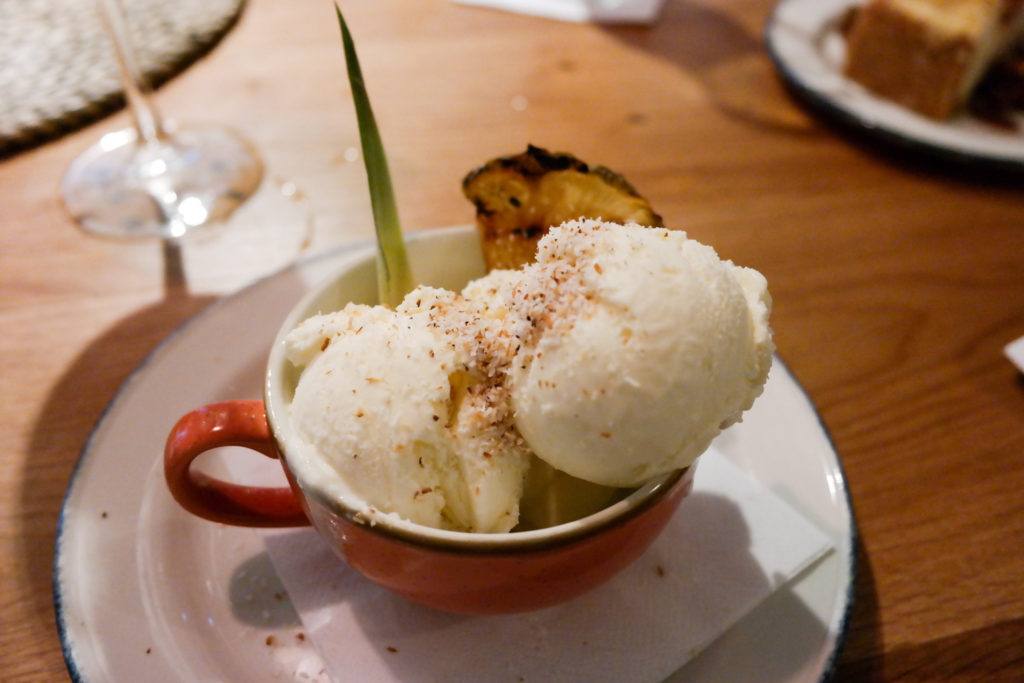 The Cocktails
In the days following the grand opening of the restaurant we heard a lot of people talking about the cocktails and how amazing they were. We got a chance to try and couple on our visit. The Cuba Libre and Zombie were our first choice. And we absolutly loved their Strawberry Daiquiri and Pineapple Daiquiri. For a brief time this transported us to Cuba!