Celebrating Halloween with Marks and Spencer
It's almost our favourite time of year. Halloween. You can read all about Halloween traditions in Ireland in our article from last year. Including our recipe for Barmbrack.
We always get excited when Marks and Spencer ask us to try their Halloween range. Spooky surprises! First of all we're really excited to see Marks and Spencer create some wonderful Halloween felt bags which are just perfect for Trick or Treating! These are great and will last for years to come.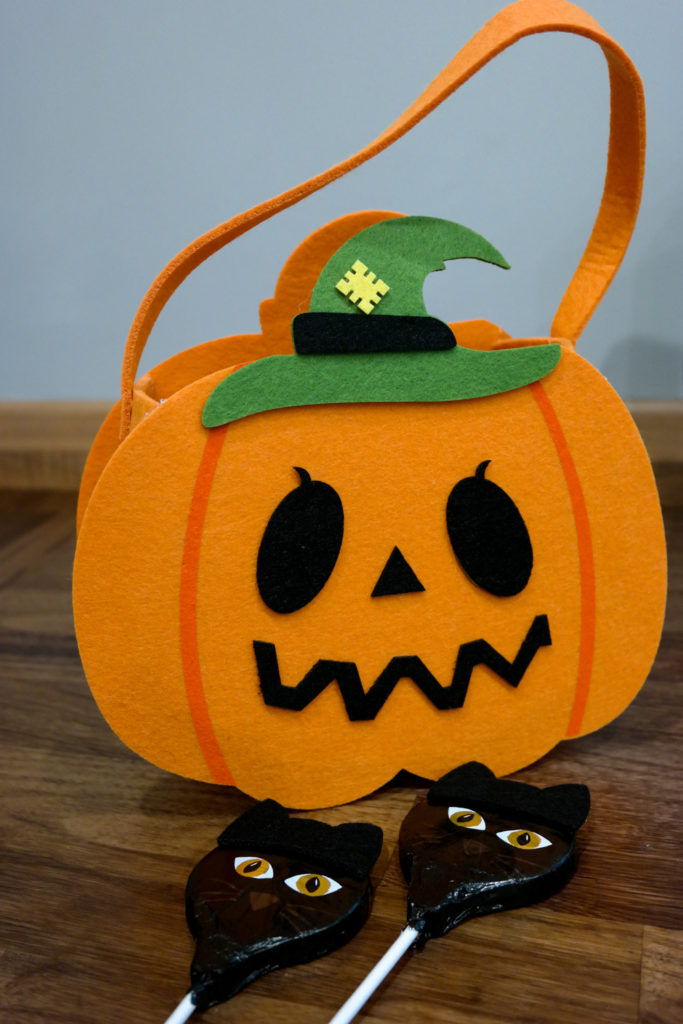 To match our beautiful new kitten Lucky Marks and Spencer have launched a special black cat chocolate lolly pop. These are also decorated with some felt details. These fruit flavoured halloween jellies are one of our favourite Halloween treats. Whether you're buying them for yourself, your kids or for Trick or Treaters they'll go down a storm!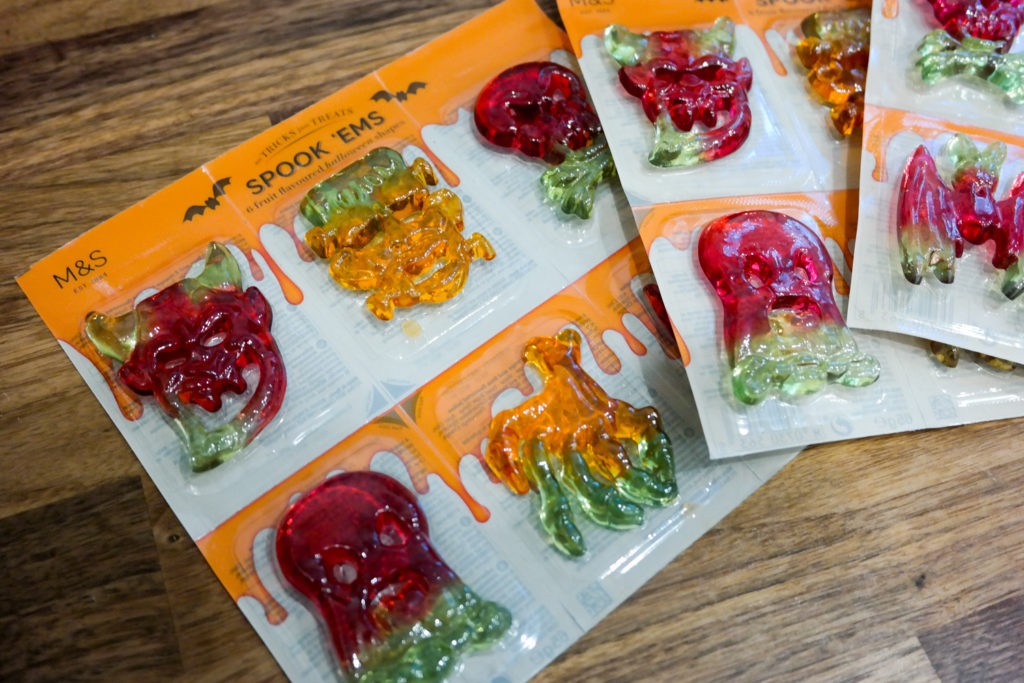 Now for the headline act. Introducing to you…..The one and only………Percy Pig! In his new limited edition form of Percy Pumpkin.These come in bags of mixed flavours including the classic favourite Percy Pig along with a few friends of assorted fruit flavours.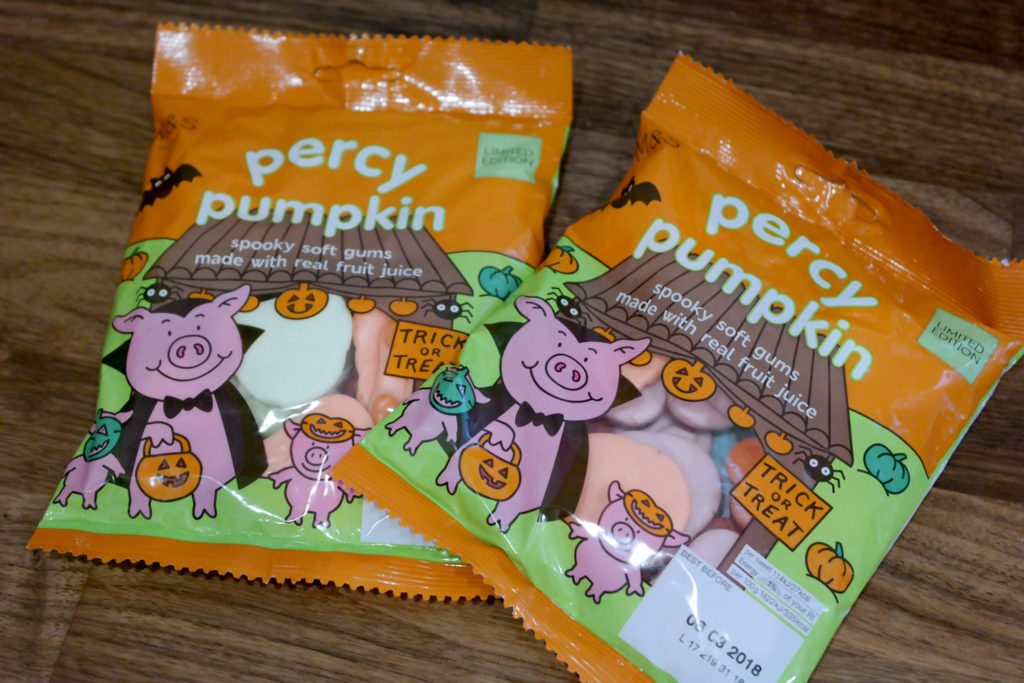 These are great for Trick Or Treat bowls or simply to give out at Halloween parties. These bags of Gruesome Body Parts are great fun.