Taste of Adventure with Marks and Spencer
This week we tried some of Marks and Spencer's new Taste of Adventure range which includes dishes from Thailand, Japan and Sri Lanka. What's not to love about that. We love the flavours each of these countries use in their dishes so were excited when Marks and Spencer's asked us if we wanted to try.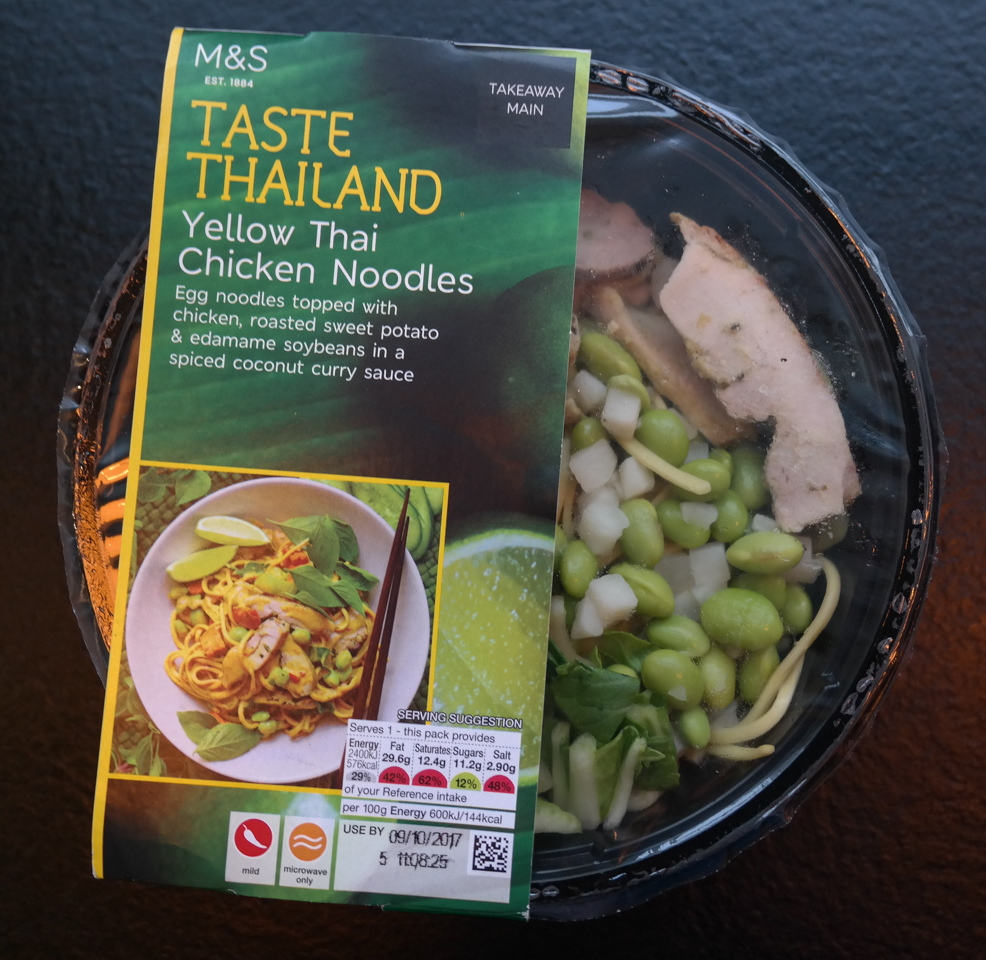 So this is just a little taster or what we enjoyed in our very own Curry Night which took us on a tour of these great countries.
First up we tried the Sri Lankan Prawn Curry. Unlike some of these dishes you have to buy the rice separately, but that's not a bad thing as it means more curry! This is king prawns in a spiced coconut curry topped with roasted potatoes and red peppers. A really flavourful curry. Because of the potatoes you don't need too much rice with this dish.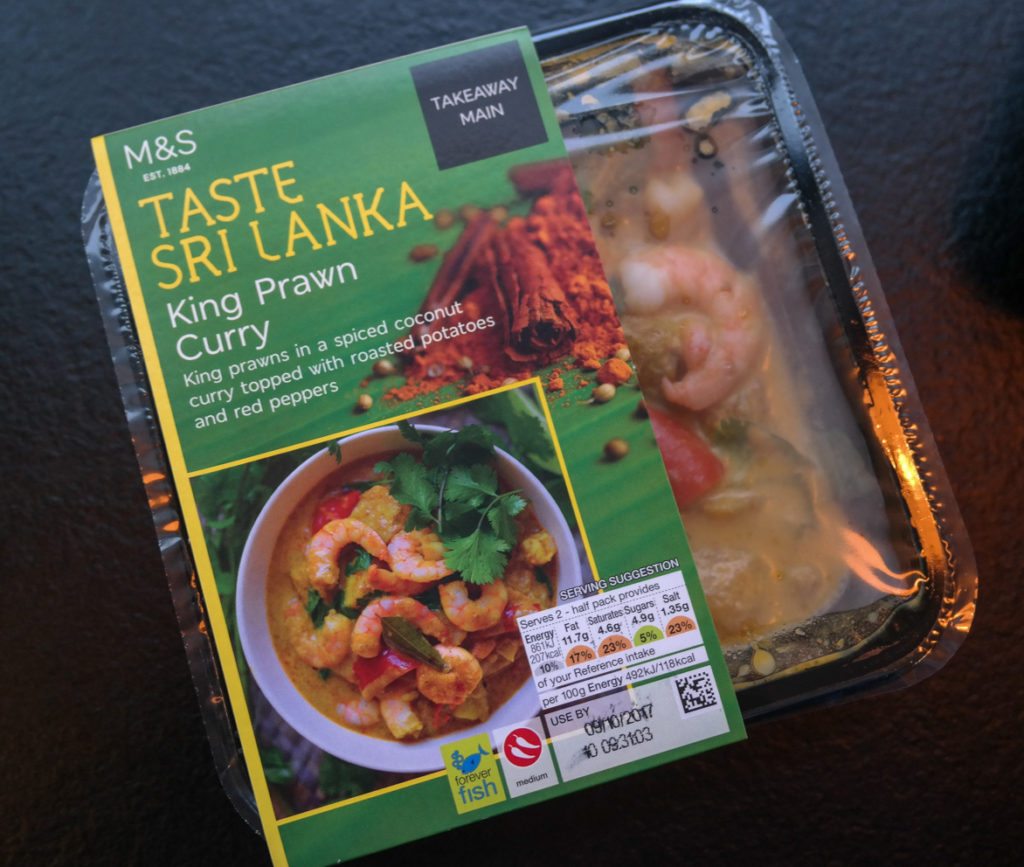 We tried the Yellow Thai Chicken Noodles next. This dish came in a bowl, we love noodle bowls! Egg noodles topped with chicken, roasted sweet potatoes and edamame soybeans in a spiced coconut curry sauce. A lot of these currys make wonderful sharing dishes you why not consider buying a few and having a curry night with friends like we did. Marks and Spencer's did well with this one!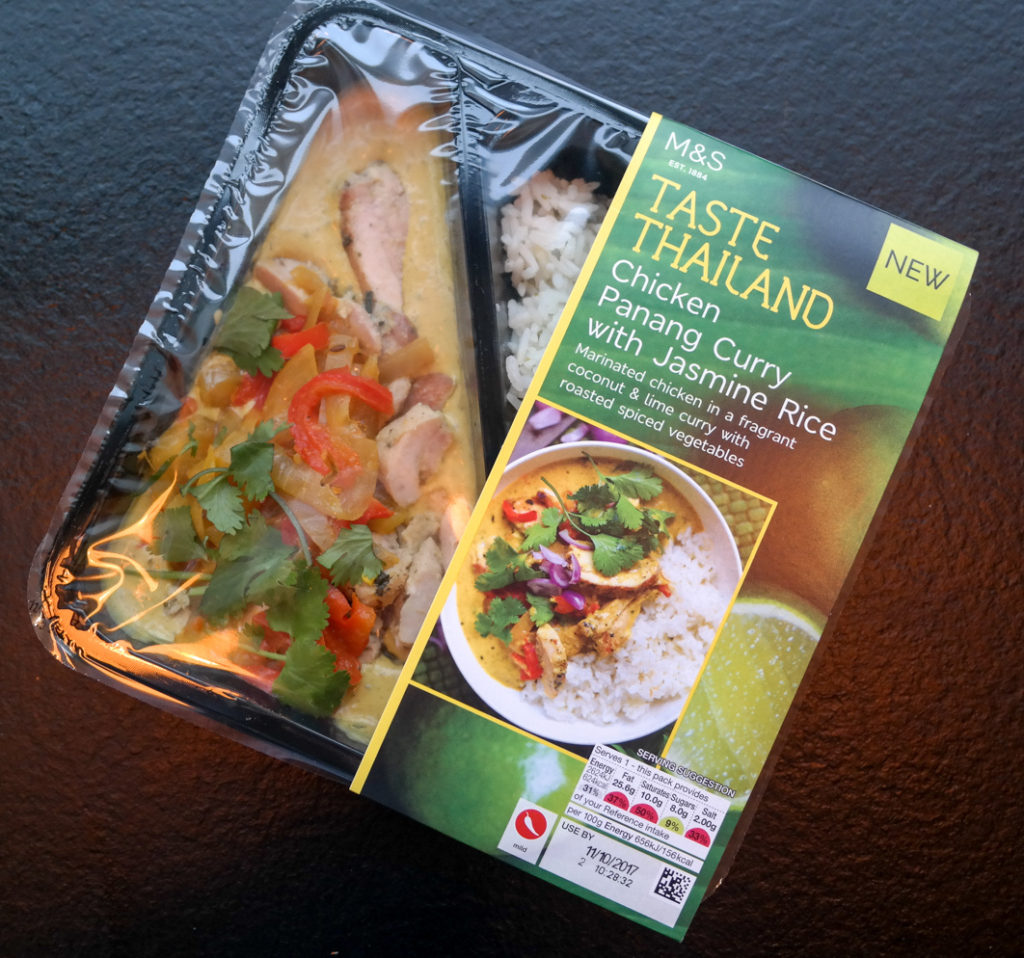 Chicken Panang Curry
Next on the list is Chicken Panang Curry which comes with Jasmine Rice. This is marinated chicken in a fragrant coconut and lime curry with roasted spiced vegetables. Almost as a side we had Green Thai Vegetable Curry.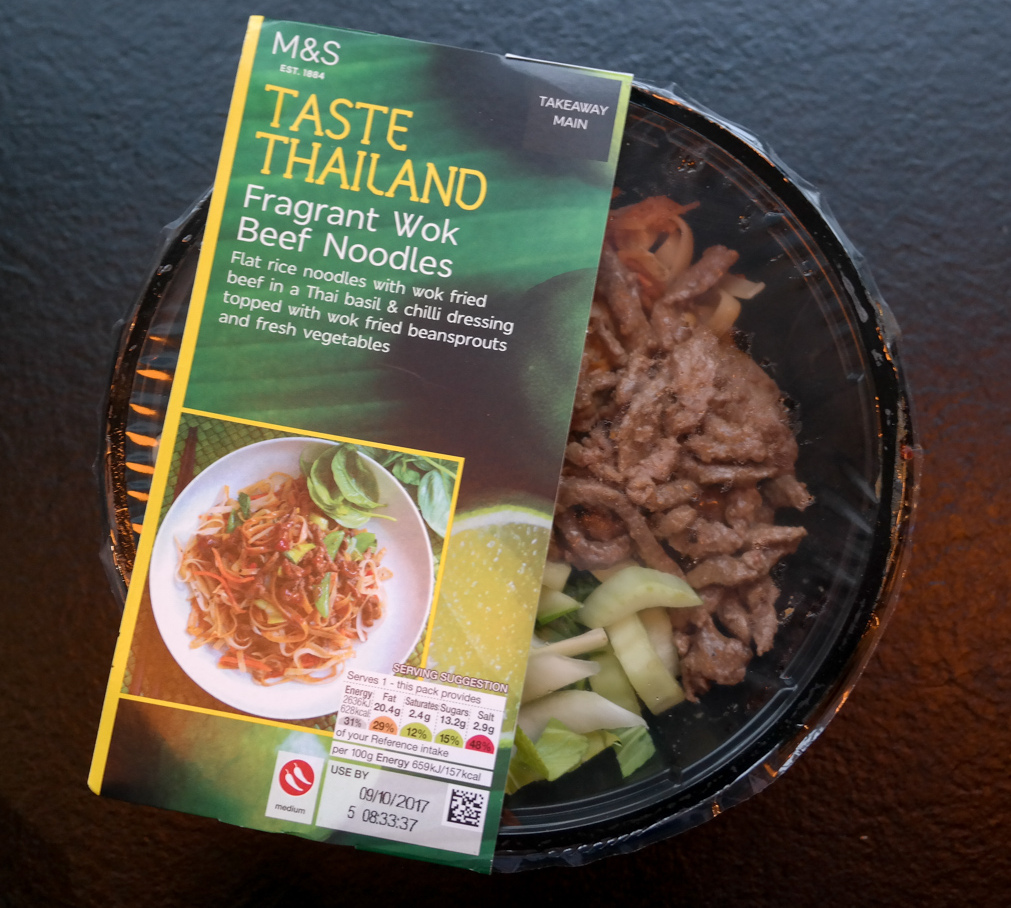 It's time for another noodle bowl! This time we went for some beef. Fragrant Beef Wok Noodles. Flat rice noodles with wok fried beef in a Thai basil and chilli dressing topped with wok fried beansprouts and fresh vegetables.
For another side to share we had this great Crispy Chicken which comes from the Taste of Japan range. This was soy, ginger and garlic marinated chicken pieces lightly fried in a crispy batter. This was so tasty and great for dipping too!