The Neato D3 Connected Robot Vacuum
At BakingBar we are always keen to keep up to date with new technology especially if it can help us in the kitchen. I don't think anyone can deny that most kitchen appliances have moved on leaps and bounds in the past few years with recent appliances being even more technological including wifi connection and smart capabilities. So this is a review of The Neato D3 Connected Robot Vacuum which we have added to our Smart Home.
The New Neato D3 Connected
We recently added the Neato D3 Connected model to our growing smart home. Having recently moved from a 1 bedroom apartment to a 4 bedroom house the amount of cleaning really takes a lot of time. We can now confidently say we rarely need to use our Dyson except for emergencies or stairs. We previously had the Neato Botvac 85 which was one of their first models. This wasn't 'connected' but could be scheduled. We used it nearly every day for many years. We still use it most days on one of our floors in our house.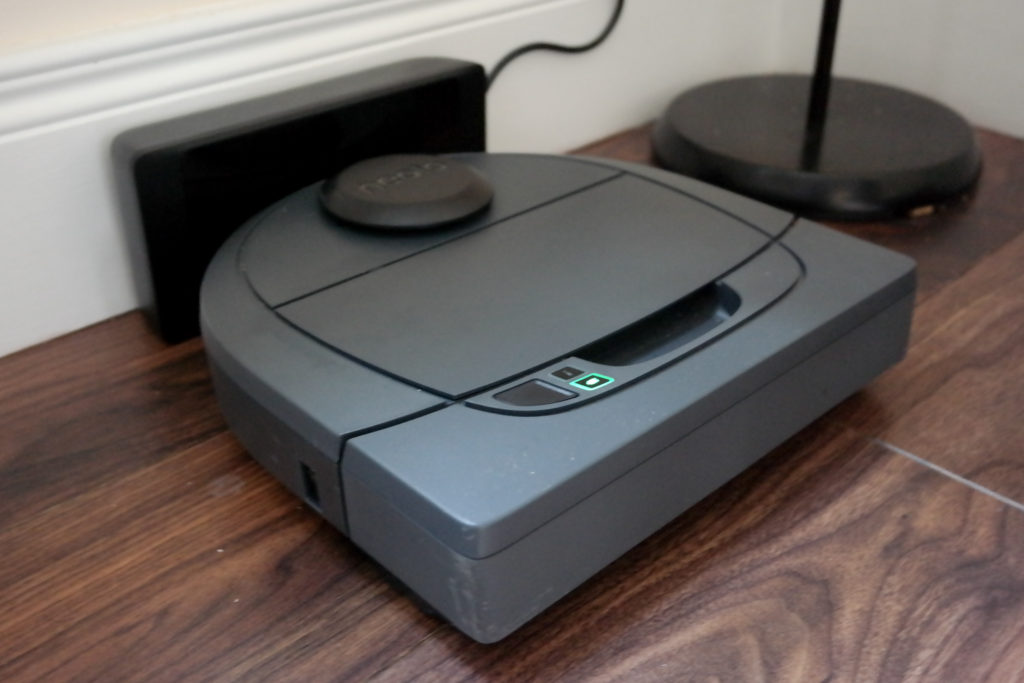 The Neato Connected D3
We have been testing and using the new Neato Connected D3 in our house and kitchen for the past 2 months and the effect it has had on us is astounding. Whether you're a busy mum/dad, student or just plain busy the Neato Connected is a simply amazing device.
We keep a very clean home, and as you can imagine an immaculate kitchen. For this reason we are astounded, almost embarrassed when the Neato returns  from its first 'mission' around our home. It's wonderfully spacious dirt bin was packed with dust, crumbs and other general home debris. Where did it find all this? We own a big brand name upright vacuum which we believed lifted all the dirt but our Neato tells us otherwise! With a adult and new kitten (awww!) there is always plenty to clean up.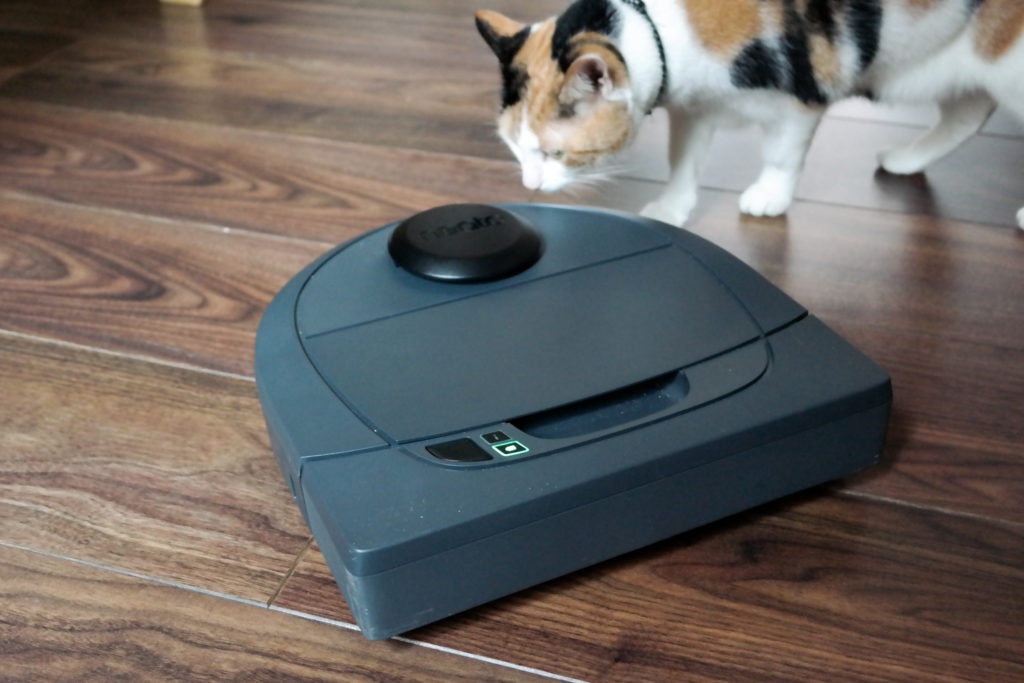 It's not a toy!
When you think of a robot vacuum you picture a gimmick appliance that performs no better than a glamorised kids toy but the Neato D3 Connected is stunningly different and will change every belief you have about the world of robot vacuums. It's suction power is astoundingly good, in fact it has more suction power than any other robot vacuum and we believe more than most conventional vacuums! That combined with its specially designed 'blades' which are essentially the brush bristles which turn to pick up the debris and direct it into the vacuums path. These come in two types, both which you get with the vacuum package.
These are easily interchangeable and come in the form of the 'combi brush' which is designed for homes with multiple floor surfaces, designed to reduce noise and most importantly designed to pick up even stubborn pet hair. Something we find essential in our house with our new kitten. Who, we would like noted is actually very fond of this robot vacuum, she follows it around with interest.
This brush combines both bristles with rubber 'blades'. This brush we have attached all the time as its perfect for our home with multiple floor types and pets. The other brush is simply called the 'blade brush' and comprises of just the rubber blades. Brilliant if your home comprises of just hard flooring.
So where does the 'Connected' feature come in?
Well this is one of the biggest and most amazing leaps forward which Neato has made in recent years. Releasing a connected model means that the Neato D3 has now entered the Smart Home world. By connecting the Neato through the new smart phone app you can control is all from your phone. No longer is it necessary to manually push the button on top of the Neato or to schedule in cleaning times (although both features are still available and work perfectly). We've included two screen shots from the app below. The first screen on the left you can see the advanced options available.
You can now activate 'Extra Care' on your Neato which essentially adds a bit of a buffer zone between your furniture and the robot. So it won't clean as close as usual to large objects. Just in case you have any extra delicate furniture or ornaments. The screen on the right shows the standard Neato app screen which allows you to trigger the robot to start cleaning. This can be done from anywhere in the world! You don't need to be within your home wifi. So I usually trigger my Neato to start cleaning either when I leave for work or when I am on my way home. It's lovely to arrive home to a clean house.
The Combi
The 'combi brush' works absolute wonders at keeping the carpets spotless, and we mean spotless! It's now a pleasure to wake up in the morning or come home from work to find fresh Neato 'tracks' in our carpet and the Neato safely returned to its charging base. Another 'Neato' feature with Neato is that it has its own home, which acts as a charging station. This takes the form of a panel which sits nearly on the floor against a wall and plugged into mains power.
Your Botvac will automatically leave AND return home to its base station automatically either when it finishes work or needs a quick re-charge to finish what it was doing. Magic! We're pretty sure its not actual magic but we dont know all the details of the amazing science behind it other than the fact it scans your rooms with an invisible laser built into the dome on its top, assesses the size and shape of the room and whether there are any major obstacles and then plans its route, adjusting accordingly if something or someone ventures into its path.
Living with the robot
Our kitchen floor has never looked cleaner and I thought it was already spotless but the fact is that the Botvac is so smart it find dirt in the places we humans miss. Whether its crumbs or flour right against the kickboards or some dirt under a chair or table our faithful Neato Connected finds it all.
The Neato D3 Connected has become one of the most regularly used household appliances in our home. We do prize ourselves as having a smart home however the Neato is so intelligent itself that it requires very little knowledge of how it works. You can simply let it get on with its business and you get on with yours.