Valentines Day Treats from Marks and Spencer
It's almost the big day. Valentines Day of course! We caught up with what Marks and Spencer are offering this year and we have some great treats to share with you. Chocolate obviously takes focus, as it always does. Chocolate and Flowers. Isn't that the perfect Valentines gift anyway?!
Our favourite treat this year is the pairs of Valentines Day cupcakes from Marks and Spencer. So cute in their individual boxes, perfect to share. These are delicious indulgent chocolate cupcakes with swirls of frosting on top with valentines themed red swirl throughout. Topped of course by a chocolate heart. So let this cupcake melt your Valentine's heart.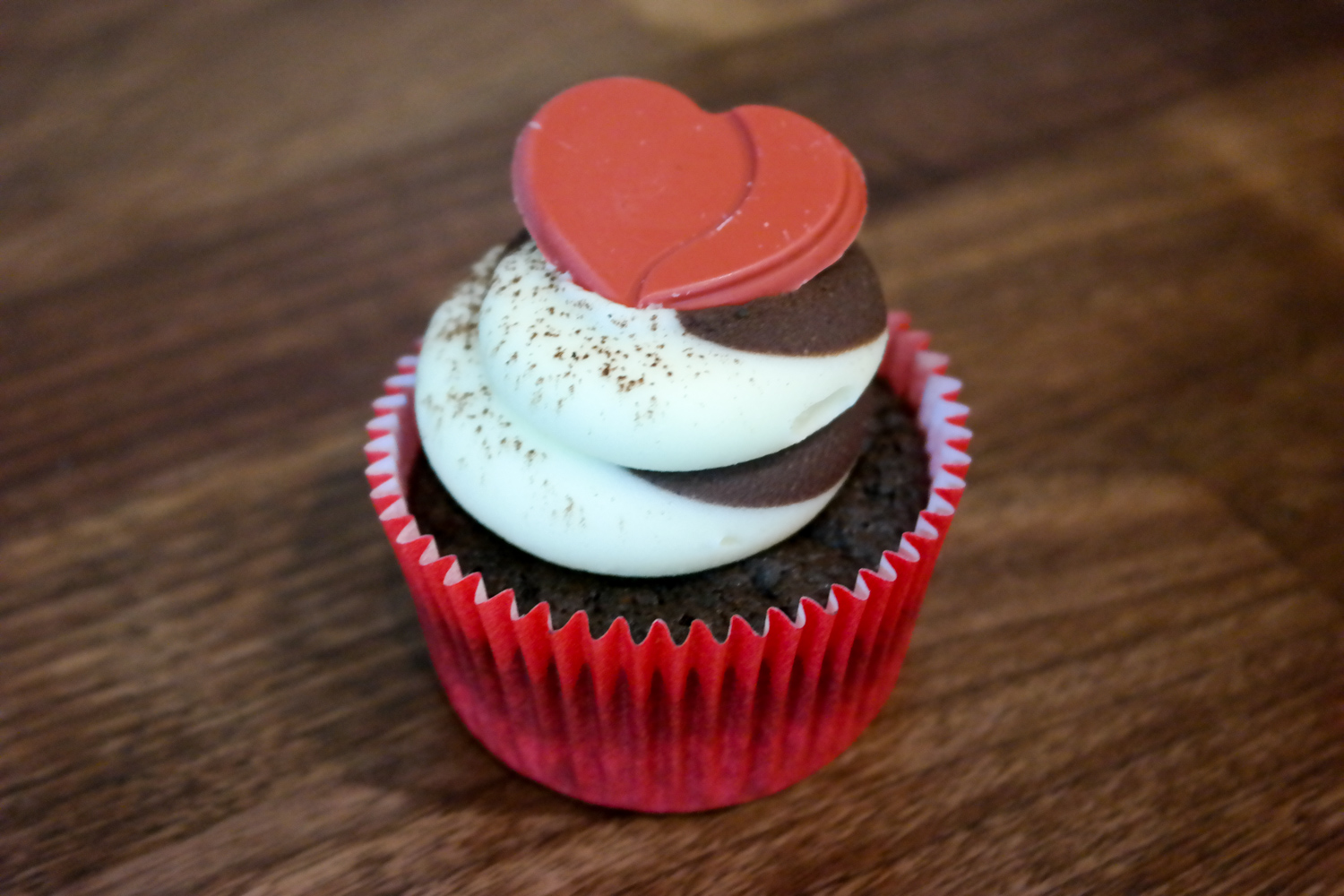 Next on our wish list is this gorgeous box of Himalayan Salted Caramels. Not only do they come in a beautiful presentation box which is ready for gifting straight away but they are some of our favourite salted caramels. Melt in your mouth individually wrapped caramels will have your Valentine coming back for more.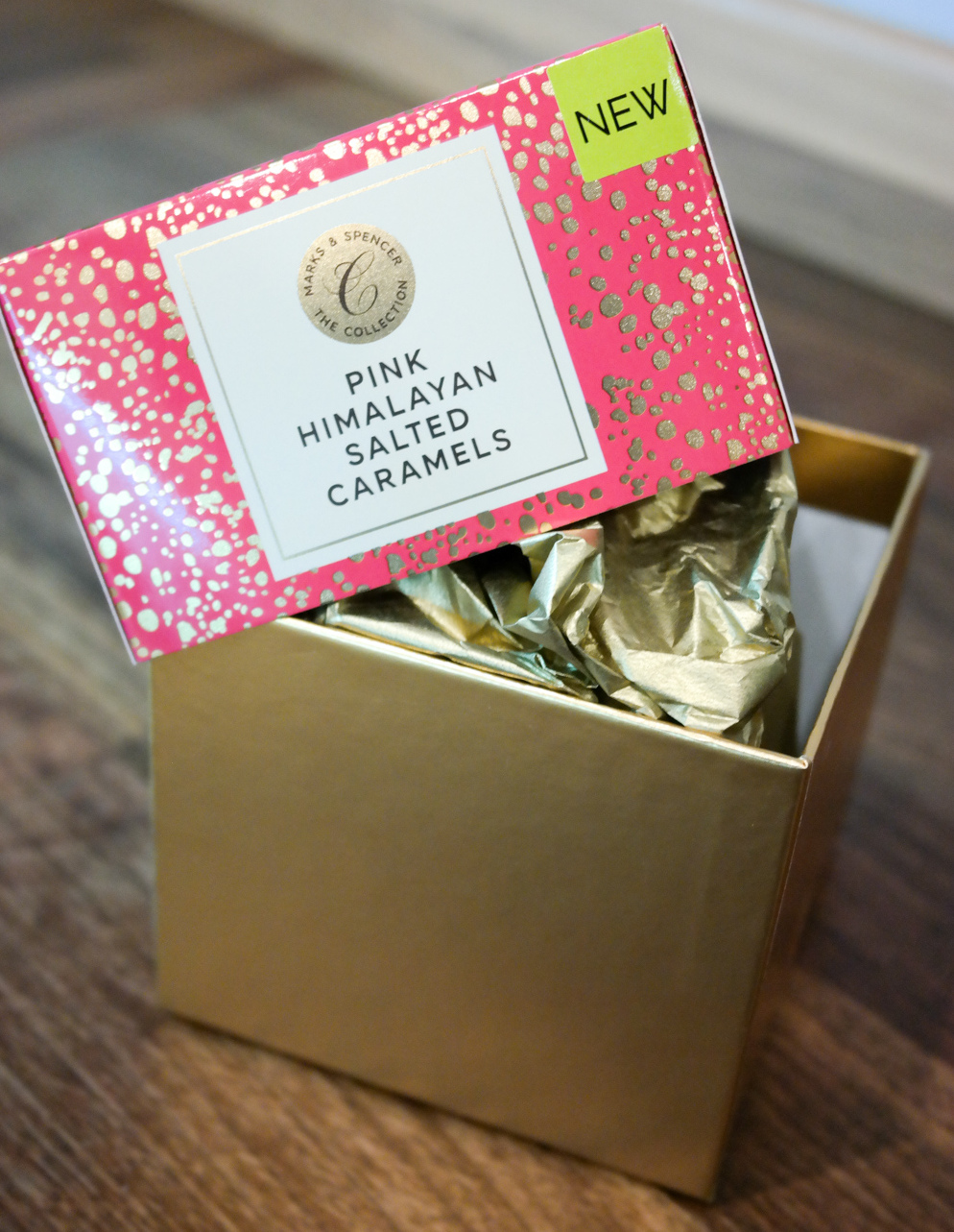 Love is Staying In
The 'Love is Staying In' box is a great choice to share with someone after a romantic evening or having a romantic evening in. Filled to the brim with smooth milk chocolate truffle balls with creamy white centre, chocolate mousse and crispy hazelnut fillings you'll be spoilt for choice on which to have first.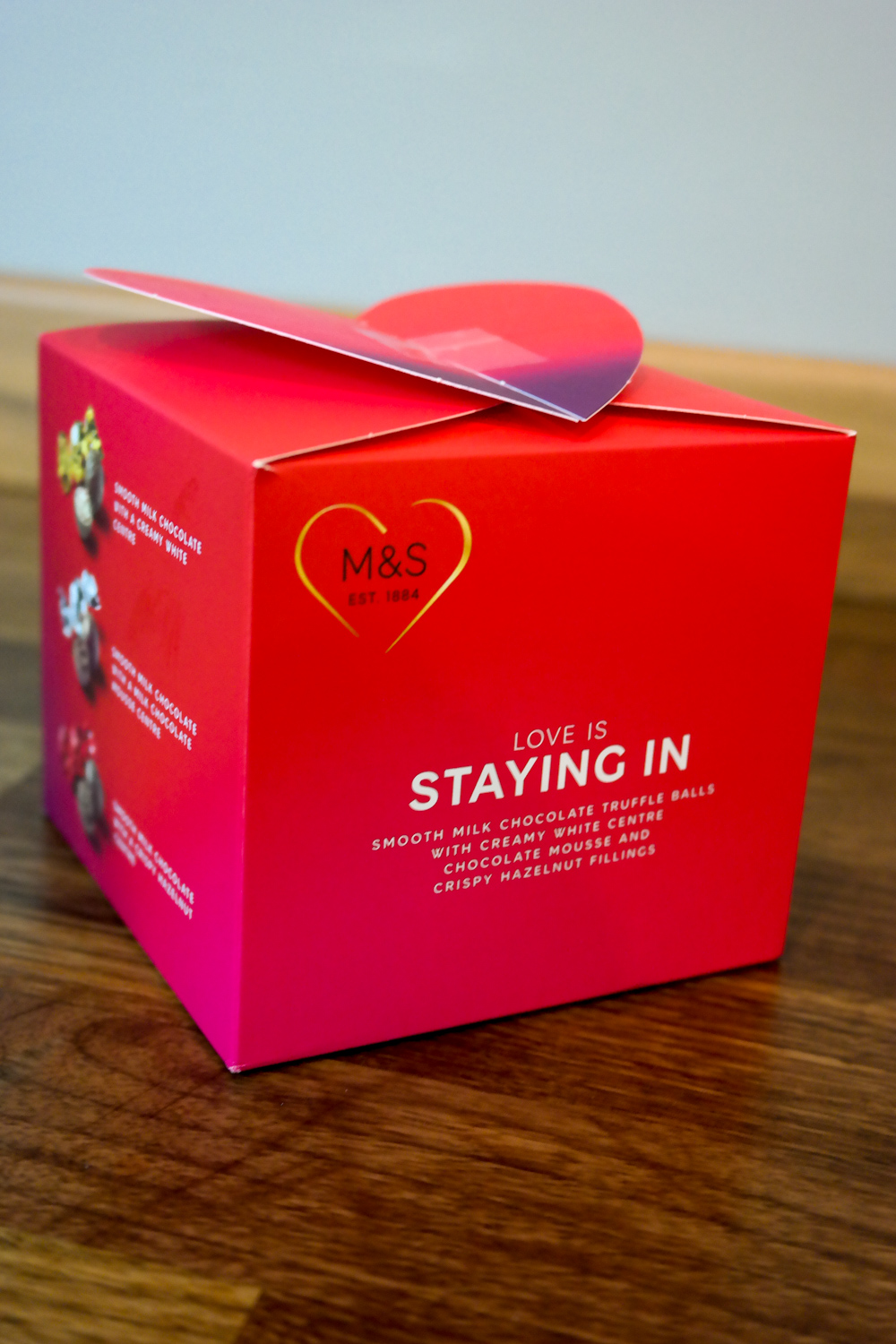 If you're just looking for that something extra to add to your gifts then why not look at some of Marks and Spencer's little boxes of sweet treats. Whether its the boxes of chocolate hearts of boxes of jellies and sweets.