BakingBar Top Chefs Interview – Michael Irvine
As part of the series of Baking Bar Top Chefs Interview – Michael Irvine. We had the opportunity to interview the inspirational Michael Irvine about his experiences with cooking and what makes him tick.
Michael is the new head chef at The Malone Lodge Hotel's Knife and Fork restaurant. Michael has previously worked at the Hilton Hotel Belfast, Tedford's restaurant, Flame restaurant and the Four Winds among others. He has big plans for the Malone Lodge Hotel's restaurant and we're excited by the changes he is going to bring.

When and from whom did you learn about cooking? Do you have any early memories of something you enjoyed cooking?
I really enjoyed Home Economics at school, an encouraging teacher suggested it could be a career choice for me and I explored the opportunity further. On leaving school at 16, completed a BTech and then continued to study at a business studies college.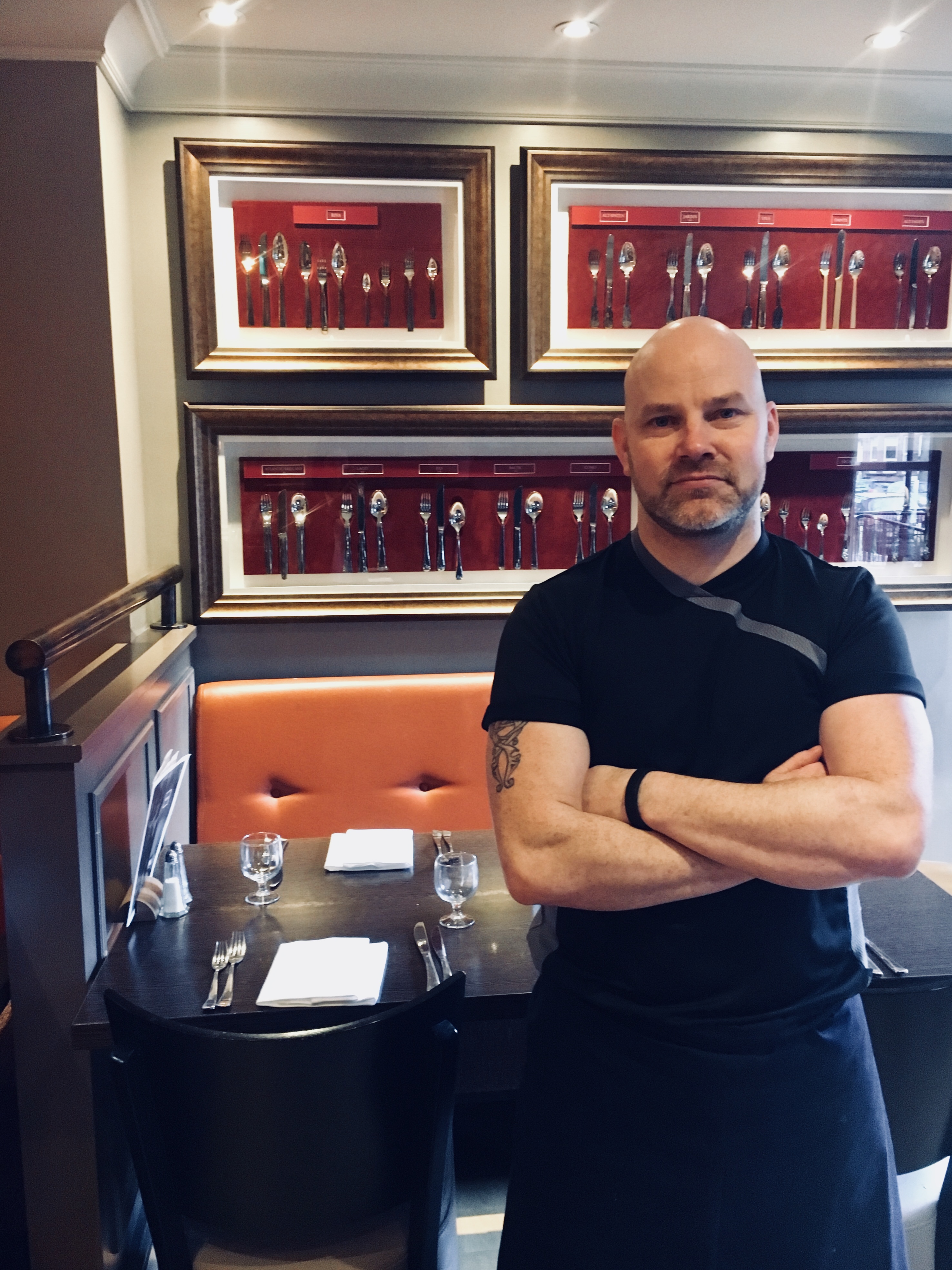 Where did it all begin? What was your first job in a professional kitchen and how do you think this helped get you where you are today?
I started working at Aldergrove Airport hotel back in 1993 as kitchen porter.  It was really hard work as it's quite labour intensive and involves working long hours.  This made me more focused in my desire to go up the ladder and become a head chef.  From a kitchen porter, I moved to commis chef for 2-3 years, then became a junior chef de partie, senior chef de partie, and sous chef, before finally becoming head chef.  It required grit and perseverance but going through it all made me a better chef.
What is one of your favourite ingredients to use in your dishes and why?
I'm into barley and pulses at the moment.  I wanted to start using them again because I think people these days don't use it as much.  It is a good source of starch and is a good alternative for potato. They have a unique flavor and also a good absorber of flavours from other ingredients that you cook it with.
What is your favourite dish to cook? Do you have a favourite that you like to eat yourself?
I love everything lamb so at home it would be my favourite dish to cook – whether it's rack of lamb, breast of lamb, leg of lamb done medium well and heart of lamb.  It goes very well with pulses, too.  I created this dish of slow roast rump of lamb with sweet potato puree, vichy carrot, creamed barley with chorizo, and the combination is just delightful.
What regional dish stands out to you and should represent your country? What do you think makes dishes in your region unique from others?
Our regional food is mostly a fusion of Irish and English dishes.  They are typically heavy based meal which is ideal for our kind of weather.  We are known for our unique breads like our soda bread, Veda bread and Belfast bap so I think we should incorporate these more in our dishes.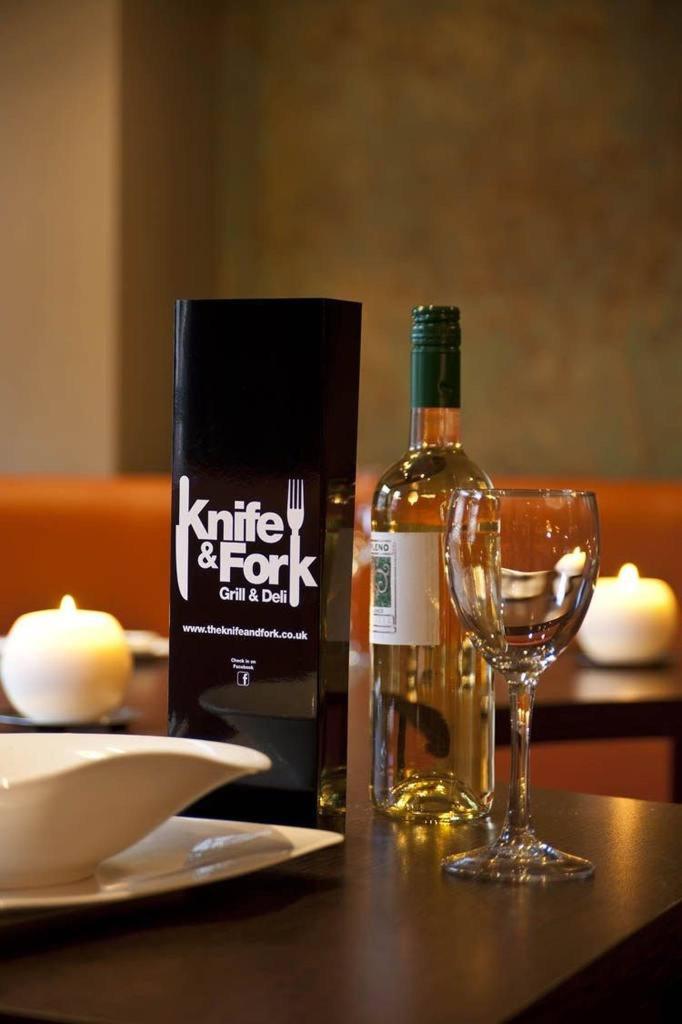 Have you ever cooked for any celebrities or famous faces?
I have cooked for many sports teams like Manchester United Football Team, Portugal Football Team, Italian Football Team, Ireland Rugby Team, and WWE Wrestlers.  I also had the privilege to cater to celebrities like Lady Gaga and David Hasselhoff and head of states like the Japanese Prime Minister.
Do you have any funny or embarrassing kitchen stories to tell?
In preparation for the visit of the Japanese PM, we hired 2 chefs from Zen to prepare traditional Japanese food who did a big spread for him.  When the PM came down for the food, he wasn't too impressed.  It turns out he just wanted to try our traditional Ulster fry and some wheaten bread!
Is there a celebrity chef who inspires you or has inspired you from the beginning of your career? Why does this person inspire you so much?
I can't think of any celebrity chef who inspired me.  Chef Alan Foster, who is the head chef and owner of Tedfords had a great influence on me.  Alan taught me different ways of cooking that I've never seen before.  His fine dining is done on a different level.  He's always reinventing himself, he's way ahead of his time and a great trend setter.  He was a good mentor to me.
Do you have any final advice for someone just starting to cook?
I'd advise any young chef to invest time in gathering as much information as possible on the reality of the industry; talk to chefs from different backgrounds, different types of properties, interview head chefs and really analysis if your passion will compensate for the potential impact on your work/life balance. Set goals and talk to your seniors regularly about what you want to achieve to help them establish an environment that will allow you to grow.