Malone Lodge Hotel – Knife and Fork Restaurant – Review
On Friday evening we had the wonderful opportunity to visit the Malone Lodge Hotel's Knife & Fork Restaurant. Thanks for OhhSocial for arranging this visit for us. Set in the quiet, tree lined avenues of the Queens University Quarter of South Belfast, Malone Lodge Hotel in Belfast is located just off the exclusive Malone Road & fashionable Lisburn Road. The hotel was extended in 2013 and boasts 102 bedrooms and apartments, as well as a 240 seater event and conference room.

Who are OhhSocial ?
At the time of writing this the offer OhhSocial give its members for The Knife and Fork Grill is either buy a £20 voucher and get one free or buy one main course get one free. What a fantastic saving!
Join up to OhhSocial with us and you'll get membership for the rest of this year for £10! How can you beat that!
For anyone who has not heard of OhhSocial before this is a great new app which has arrived in Northern Ireland. Offering fantastic discounts on Wine & Dine, Health & Beauty, Leisure & Attractions and Kids Activities in Belfast & beyond; the selection is really huge and you can save over £2K! All their exclusive offers are buy one get one free on a multitude of different things in each location. All this for a simple fee of £10 for the rest of 2018. What a bargain! We've used it loads ourselves already, and saved more than the app cost on in one use and we'll be showcasing some of the restaurants and locations over the next few weeks.
Are you ready to start saving? Download the app today.
iTunes: http://apple.co/2b98nFF
Google Play: http://bit.ly/2aceI2e
So its this simple –
Set up an account or sign into your account via http://api.ohhsocial.com/
Input your details to set up your OhhSocial account
Once you get to the payment screen enter the code 'BakingBar'
Pay £10 & start saving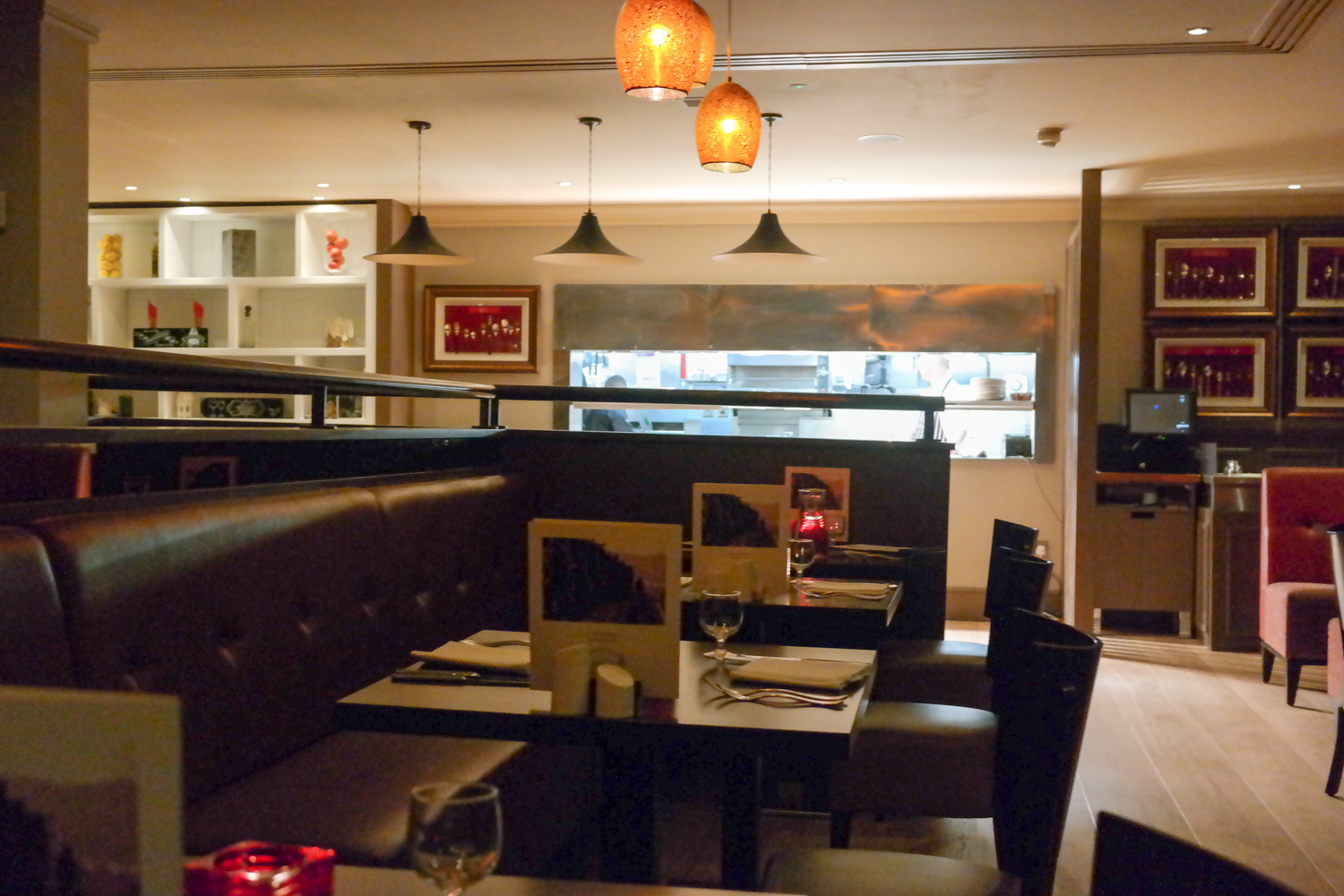 The Restaurant
The Knife and Fork Grill Restaurant is joined to the Malone Lodge Hotel so you can access this via the main hotel lobby. The restaurant itself is spacious with a modern yet cosy feel. You can see into the kitchen to see the chefs hard at work preparing your meals. We recently interviewed the Knife and Fork Grill's newly appointed head chef Michael Irvine as part of our Top Chef Interview series. Michael has lots of very exciting changes in mind for the restaurant so we're excited to see how these will develop.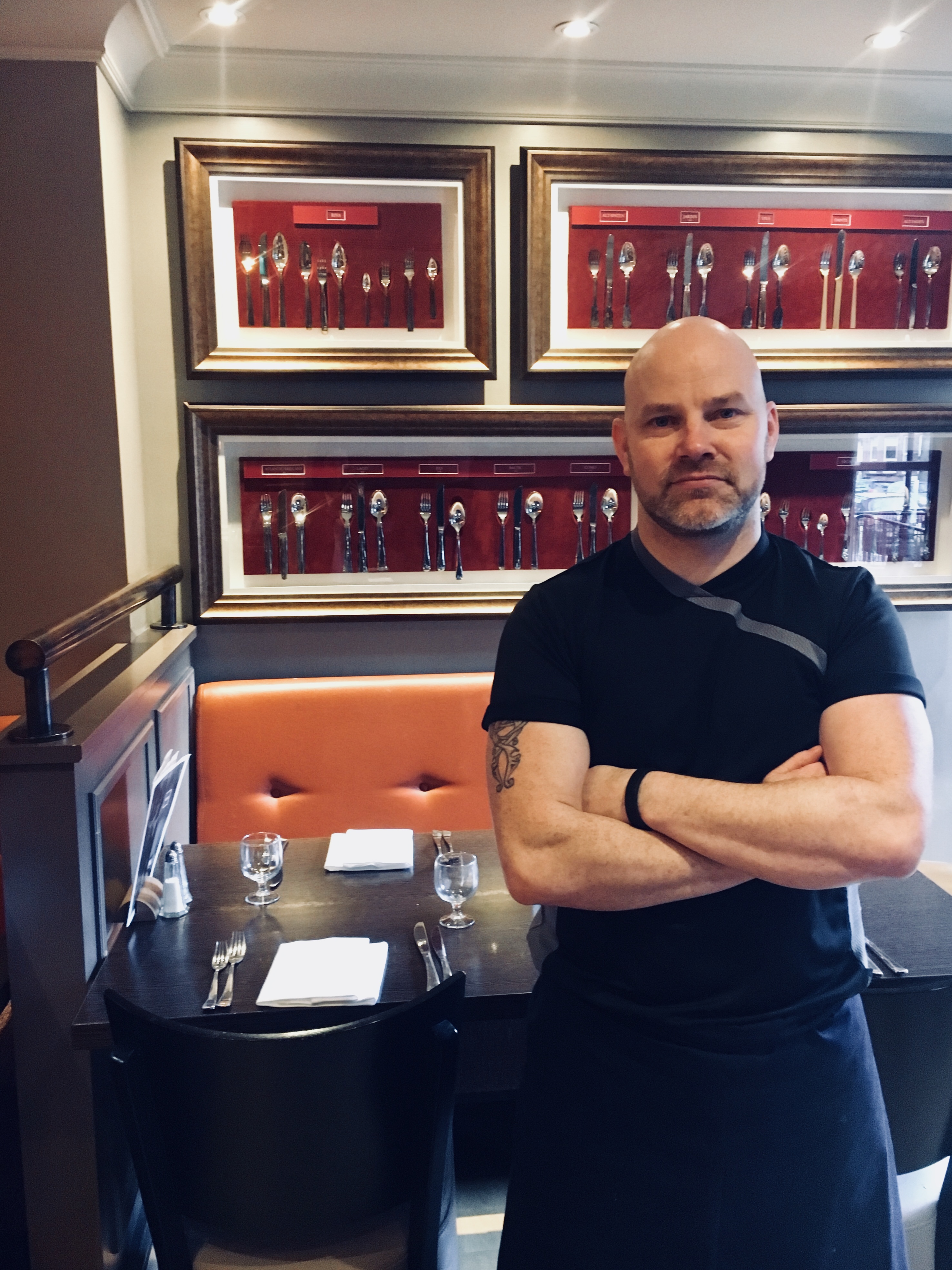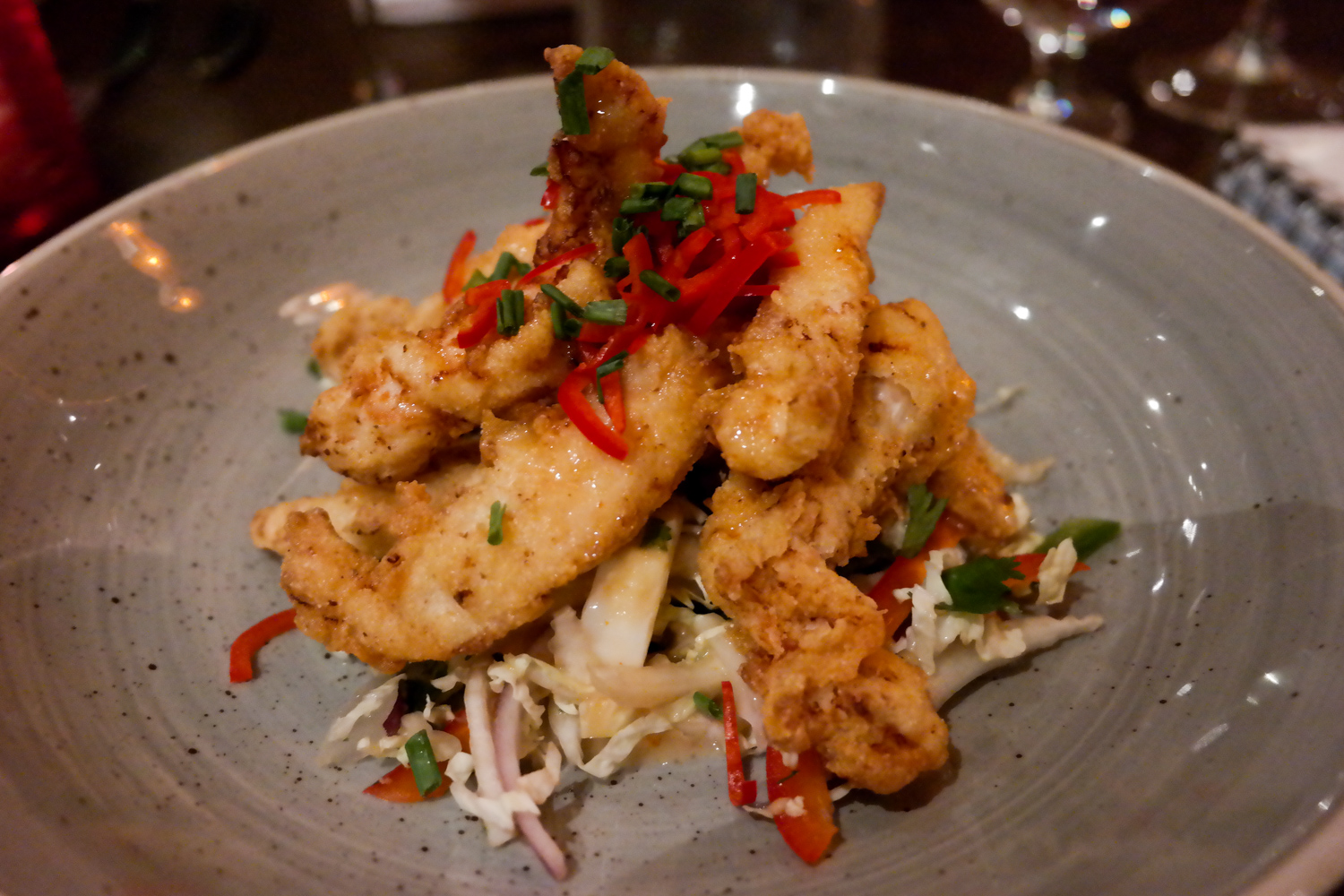 The Menu
The menu is very much focused around local ingredients which is excellent. It of course contains a lot of the firm favourites.
For starters we opted to have the soup of the day which was Potato and Leek. As well as the Salt 'n' Chilli Chicken, Asian Slaw with coconut and chilli dipping sauce. The soup was incredibly flavoursome and very fresh. The flavour of the leeks really pushed through and combined with the creamy texture of the potatoes made for the perfect potato and leek soup, just what was needed when it was minus 3 outside. This came served with some toasted bread and butter. The Salt 'n' Chilli Chicken was hands down some of the best I have ever tasted. Anywhere. The lightness of the batter combined with the soft juice chicken strips made for the perfect dish. Served with the Asian slaw and coconut and chilli dipping sauce which could not have complimented the dish any better.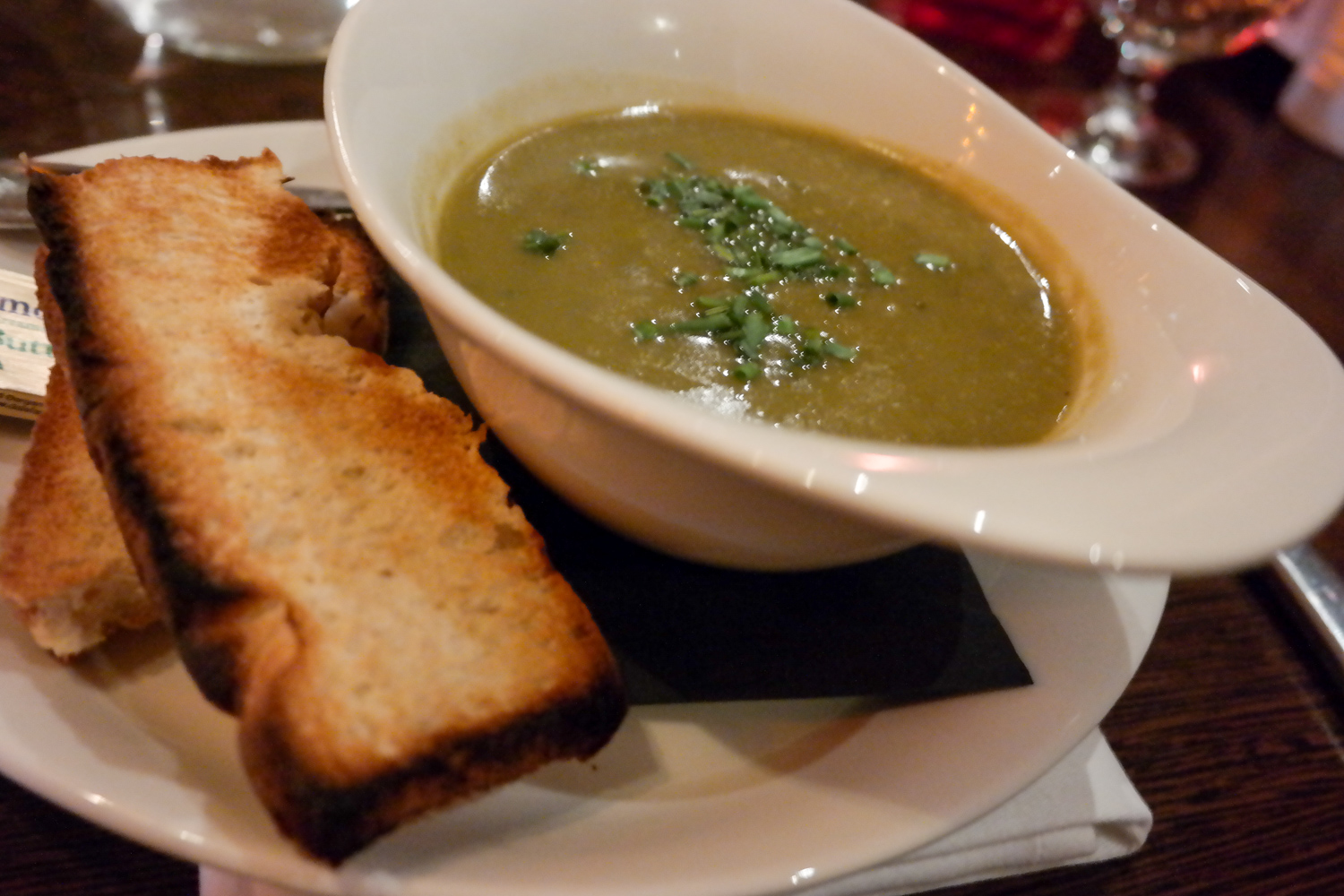 For mains we both had the 10 oz Sirloin Steak, Grilled Tomato, Pepper Cream and Skinny Fries. We each had it done medium and well done. Both were cooked to absolute perfection. Again one of the best steaks I have come across in Belfast so far.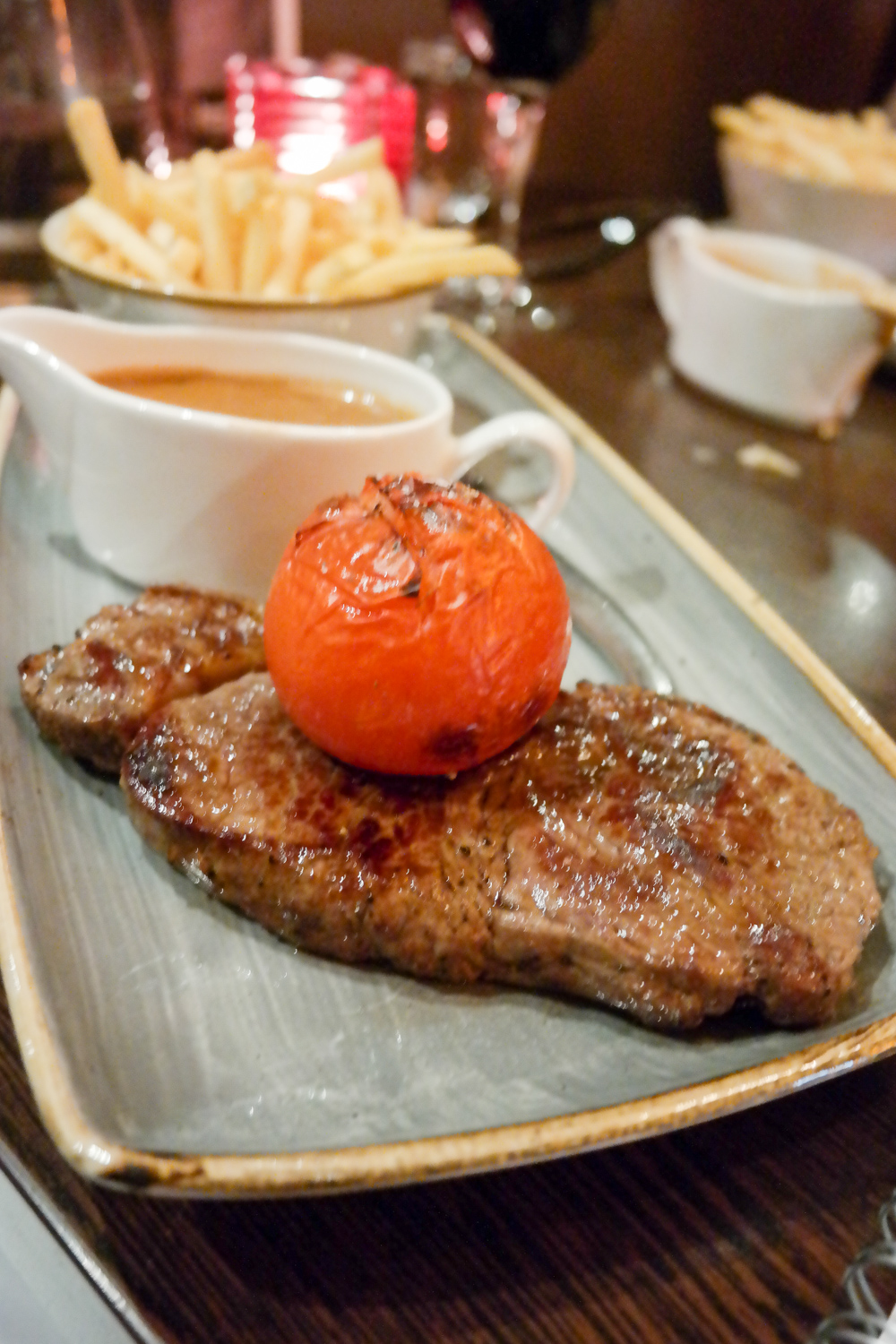 For dessert we both opted to try quite an intriguing dish. Sticky Toffee Pudding , Butterscotch Sauce with Fivemiletown Goats Cheese. Now the last part we genuinely thought might have been a typo on the menu. But after the waiter confirmed it was not, we had to try this. The goats cheese was whipped with vanilla and took place of the usual whipped or ice cream on top of the sticky toffee pudding. Although this was not to either of our tastes it is an interesting twist on a traditional dessert. So I am excited to see what Michael decides to try next on his menu.
The Malone Lodge Hotel is somewhere in which we will be returning soon!