Marco Pierre White Steakhouse Bar & Grill in Belfast
We were invited to Marco Pierre White Steakhouse Bar and Grill in Belfast's Park Avenue Hotel on Friday evening. The restaurant has been open a couple of years and is doing amazingly well in this up and coming area of Belfast. But Friday marked the launch of their new menu! So it's a pretty exciting launch.
The Park Avenue Hotel always has been and still is a family run business. The owners are often in the hotel themselves meeting and greeting guests and checking out how their stay was. The thrive on feedback which is such a good business model to have.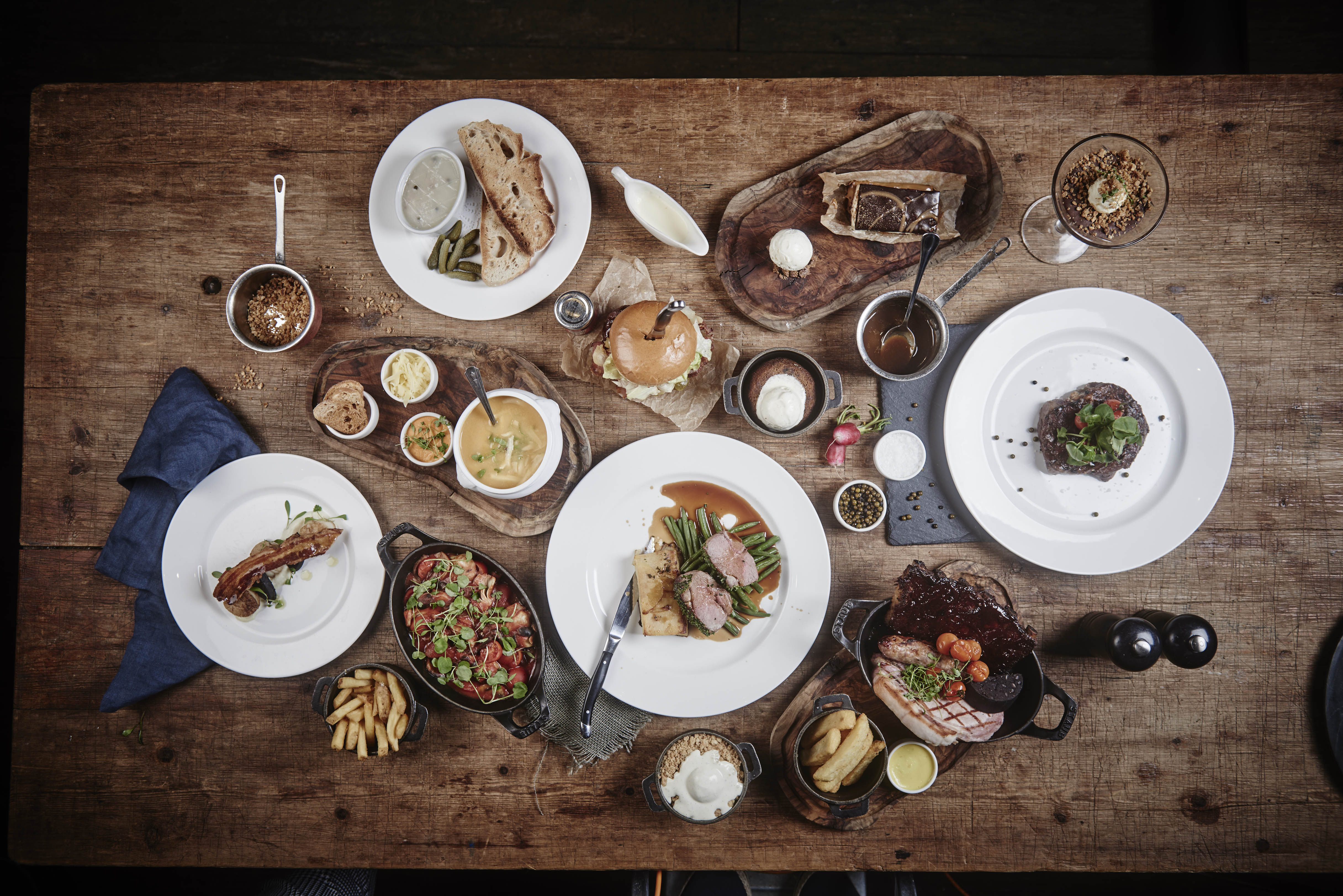 New menu at Marco Pierre White Steakhouse Bar & Grill in Belfast has something for everyone
The Marco Pierre White Steakhouse Bar & Grill has launched a new menu for summer at the restaurant in east Belfast.
Marco Pierre White Steakhouse Bar & Grill opened its first and only outlet in Northern Ireland in the four-star Park Avenue Hotel in October 2015. Since then, over 50,000 diners have enjoyed the restaurant and continue to head east for the unique experience.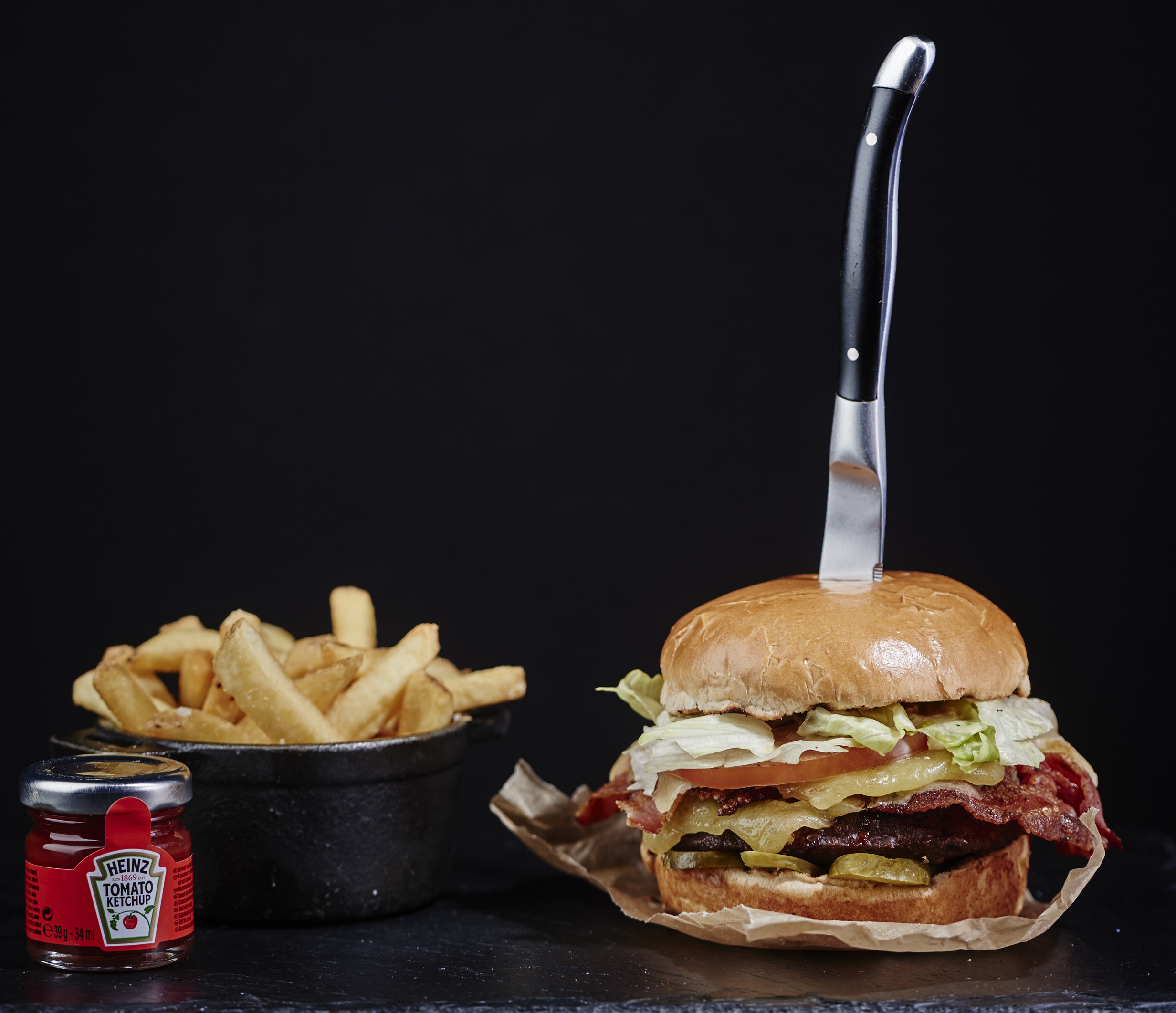 The restaurant has attracted foodies seeking succulent sirloin, fillet, T-bone and rib eye steaks sourced from Rodgers Meats in Gilnahirk, and classic French dishes to tickle their taste buds, as well as contemporary cocktails, exclusive Marco Pierre White Wine served with a great atmosphere and impeccable service.
Lauren Goodwin, Manager of the restaurant says; "Our menu is packed with the finest produce and has evolved to keep up with the Marco Pierre White standards. Our new options include seared scallops with black pudding and crispy pancetta, and the Alex James Burger, named after the Blur musician and good friend of Marco's, featuring his own artisan Blue Monday cheese.
Other popular dishes include the Poached Pear Salad which features that famous blue cheese, and the 160z roast Chateaubriand for two. Surprisingly, vegetarians will love the Steakhouse's new menu selection with velvet artichoke, gnocchi pomodoro and Marco's speciality – baked macaroni cheese with poached hen's egg.
Lauren continued; "We are passionate about using local produce where we can, and our other suppliers include Get Fresh in Dunmurry and Keenan's Seafood in Belfast, which brings us freshly caught seafood each morning from Kilkeel, Portavogie and Ardglass."
Desserts include many of Marco's favourites including his famous 'Mr White's Billionaire's shortbread, rich caramel and gold leaf' and classics such as baked cheesecake and a sticky toffee pudding.
A selection of white, red and blush wines are available to match alongside every dish on the menu. Lauren added; "Our team is well versed on which tipple works best with each dish, so we're delighted to be able to exclusively offer Marco's own range of bottles here in Belfast."