This recipe is simple and easy enough to make for any occasion, but also fancy enough to serve at special events or that perfect afternoon tea on a warm sunny day!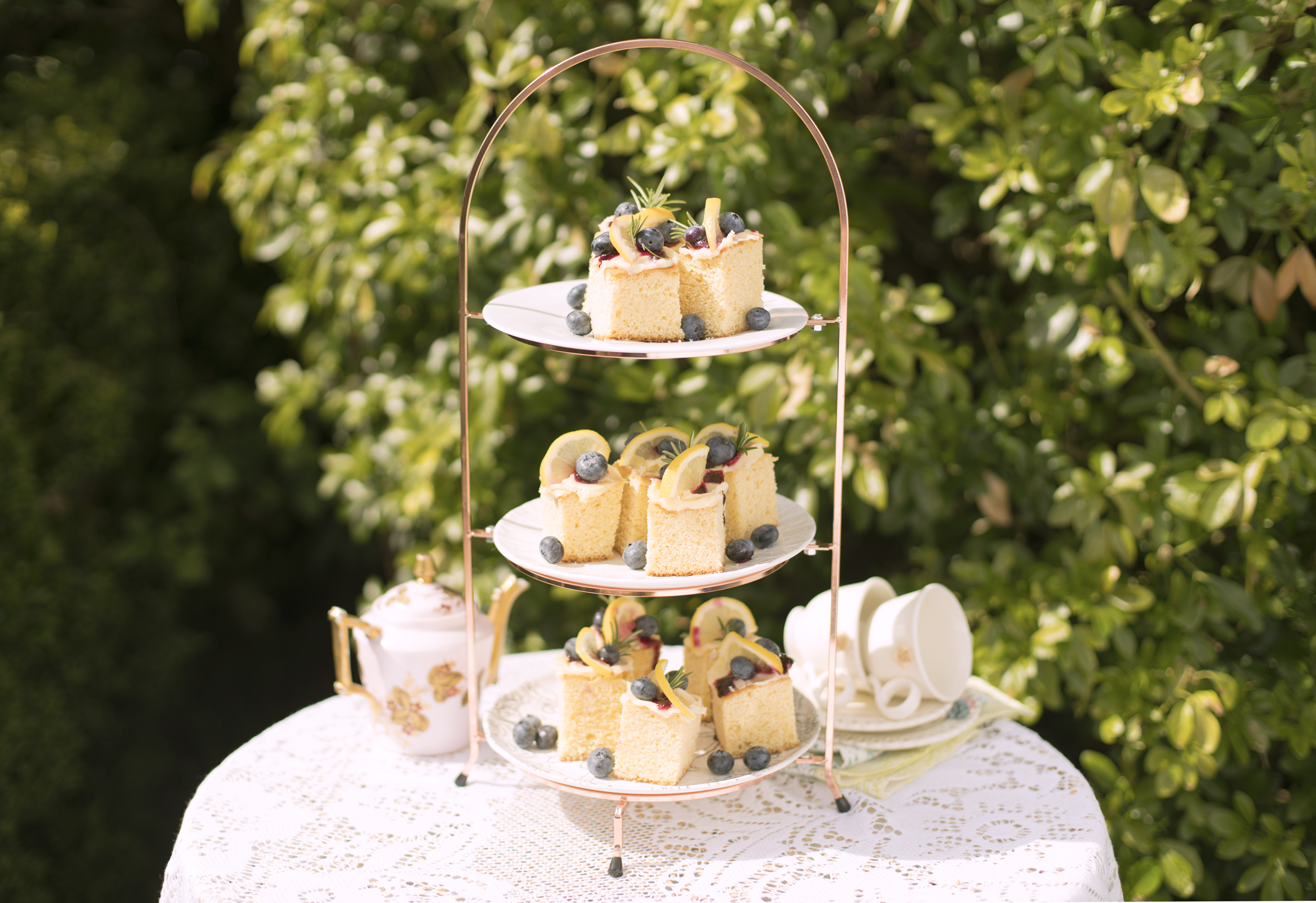 Ingredients
For the cake
4 large eggs
200g McKinney's caster sugar
180g butter, melted
1 lemon, zest and juice
320g plain flour
2 tsp baking powder
60ml milk
For the drizzle
125g blueberries
50ml orange juice
50g McKinney's icing sugar
For the topping
100g softened butter
4 tbsp soft cream cheese
250g icing sugar
½ tsp vanilla extract
1 lemon, zest and juice of ½
Blueberries, to decorate
Sprigs of rosemary, to decorate
Method
To prepare the cake
Preheat the oven to 180C/fan 160C/gas 4.
Line a 25cm square cake tin with baking parchment on the base and brush the sides with melted butter.
Place the eggs and McKinney's sugar into a bowl and whisk until light and fluffy.
Pour in the melted butter, lemon zest and juice and whisk for a further 1 minute.
Sift the flour and baking powder together then carefully fold into the mix. Add just enough milk to form a soft cake batter.
Pour the batter into the prepared tin and bake for about 25 to 30 minutes or until a skewer is inserted and it comes out clean.
Leave to cool completely on a cooling rack.
To prepare the topping
Place the butter, soft cream cheese into a mixer with the icing sugar and vanilla extract and whisk until light and fluffy. Add the lemon zest and juice.
To assemble the cake
When the cake is completely cold, make large holes with a skewer or a straw randomly into the cake but not all the way down.
To make the drizzle
Place the blueberries, orange juice and icing sugar into a blender and puree until smooth. Then pour into a saucepan and heat. When warm, pour this over the top of the cake and leave to cool before decorating.
To decorate the cake
Spread the topping over, sprinkle blueberries on and arrange the sprigs of rosemary.
Recipe created by the wonderful Catherine Fulvio. You can find some more McKinney's Sugar recipes on their facebook page or on their parent website Nordzucker.