SQ Bar and Grill Belfast – Review
On Friday evening OhhSocial were kind enough to invite us to dine at the SQ Bar and Grill in Belfast. The award winning SQ Bar & Grill is part of the Ramada Encore situated in St Anne's Square in Belfast. Set in modern and sleek surroundings the restaurant provides a relaxing place to dine during any part of the day. Any time we have visited service has been fast so it is the perfect place to grab a quick bite.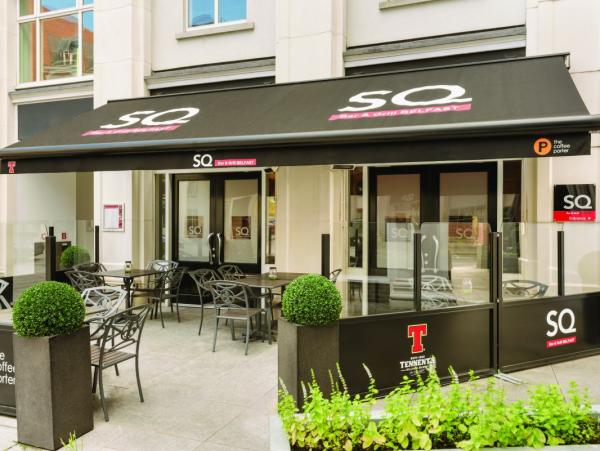 The offer on the OhhSocial app is for buy one get one free on a set list of main courses. So again this perfectly reflects being able to grab a quick bite. If you're passing through Belfast the restaurant is located right next to a high rise car park so it couldn't be any handier.
Who are OhhSocial ?
At the time of writing this the offer OhhSocial give its members for SQ Bar and Grill the option to get Buy One Get One Free on their SQ Favourites main dishes and also buy one get one free on a cocktail. You can check out the mains available on the menu here. What a fantastic saving!
Join up to OhhSocial with us and you'll get membership for the rest of this year for £10! How can you beat that!
For anyone who has not heard of OhhSocial before this is a great new app which has arrived in Northern Ireland. Offering fantastic discounts on Wine & Dine, Health & Beauty, Leisure & Attractions and Kids Activities in Belfast & beyond; the selection is really huge and you can save over £2K! All their exclusive offers are buy one get one free on a multitude of different things in each location. All this for a simple fee of £10 for the rest of 2018. What a bargain! We've used it loads ourselves already, and saved more than the app cost on in one use and we'll be showcasing some of the restaurants and locations over the next few weeks.
Are you ready to start saving? Download the app today.
iTunes: http://apple.co/2b98nFF
Google Play: http://bit.ly/2aceI2e
So its this simple –
Set up an account or sign into your account via http://api.ohhsocial.com/
Input your details to set up your OhhSocial account
Once you get to the payment screen enter the code 'BakingBar'
Pay £10 & start saving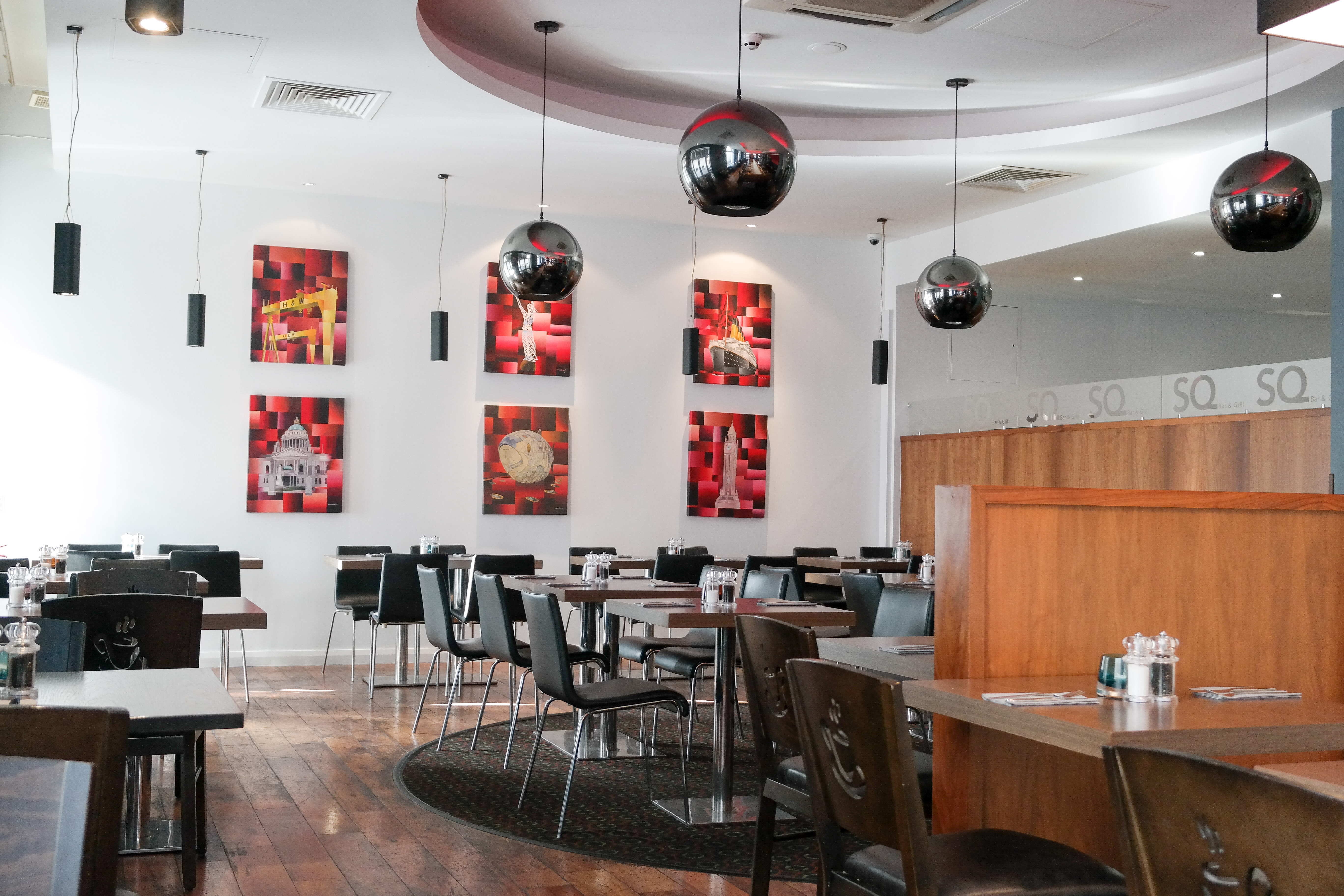 So what did we have?
For mains we chose to have the Lasagne and the Wild Mushroom and Sage Risotto. The lasagne came beautifully presented. In its own individual dish which always looks far more appealing than placed directly on the plate. This came served with fries, garlic bread (of course!), salad garnish and basil oil. The quality was truly excellent. This was a great lasagne. It is quite staple for a lot of restaurant menus. But few can do it really well.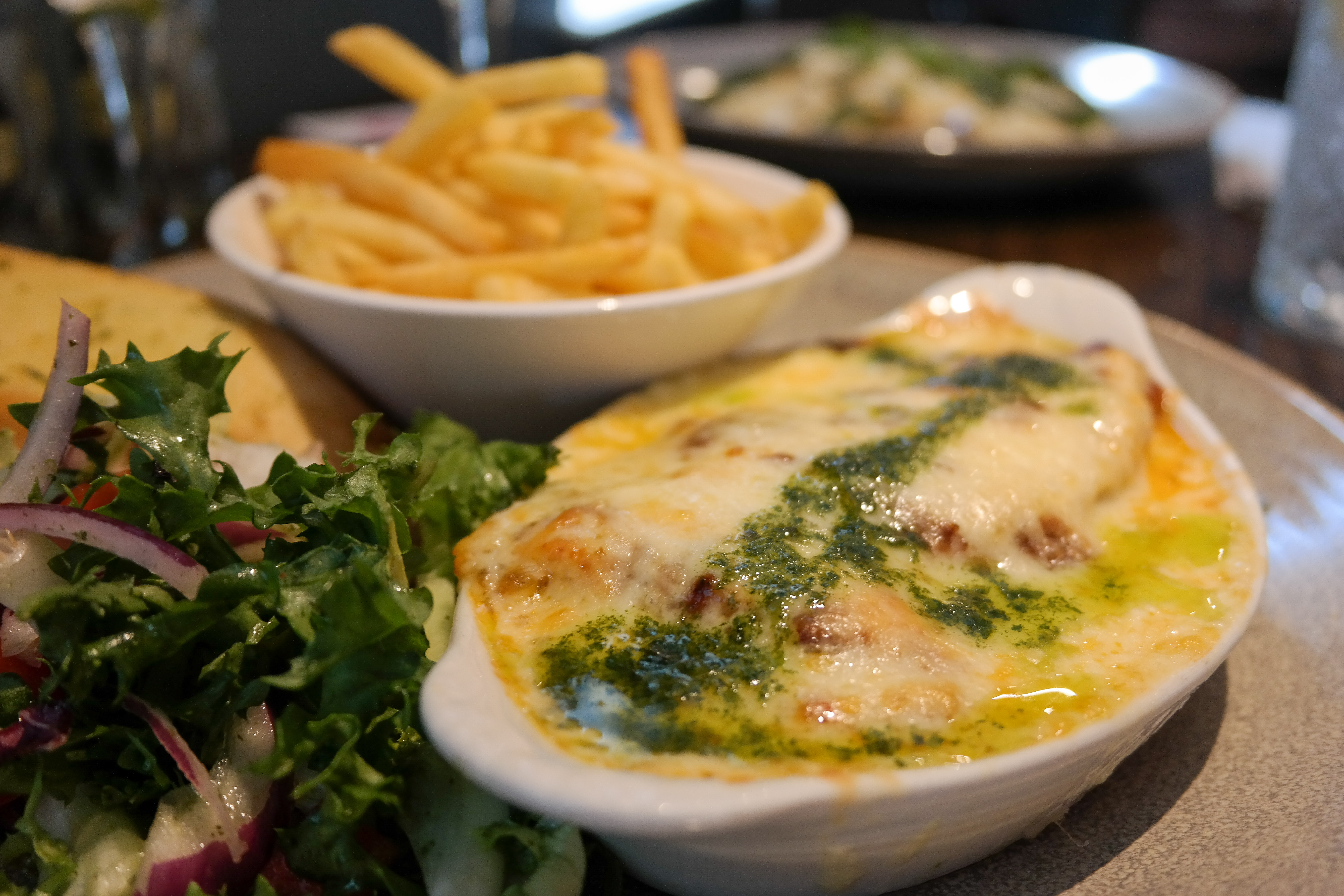 The Wild Mushroom and Sage Risotto came with chargrilled asparagus spears and crispy parmesan sprinkles. As much as I am not a vegetarian sometimes the vegetarian options on the menu just jump out at me. On this occasion this dish did just that. It sounded incredible. I was not disappointed. It completely lived up to expectations. I would not usually order a risotto outside of an Italian eatery but this was of excellent quality and very well seasoned.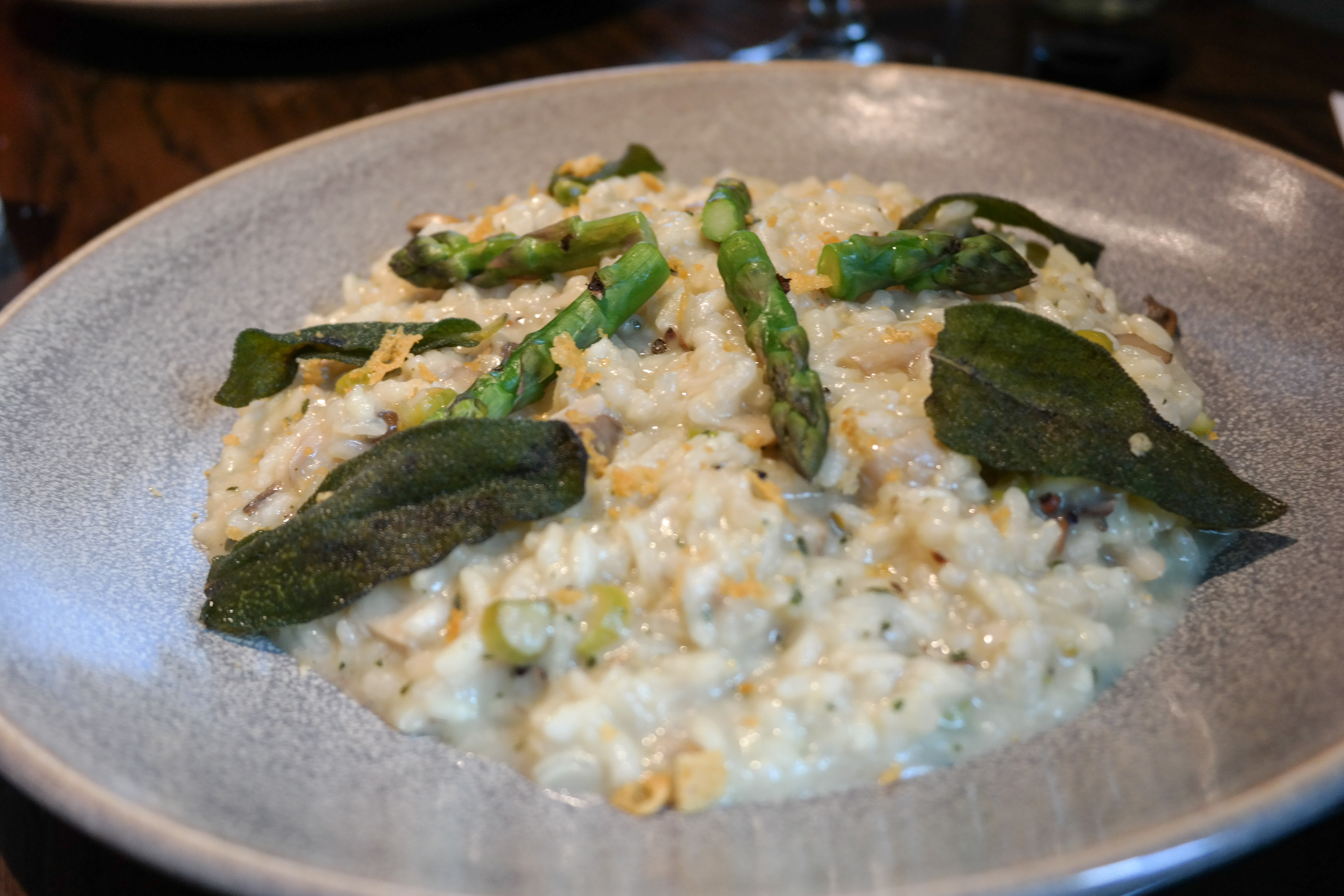 I would not hesitate to return to SQ Bar and Grill or recommend it to anyone after a quick bite to eat.