How to bring fun into cooking with your kids
It's the end of a busy day and your tummy's grumbling. Time to prep dinner (sigh) and….time to get the kids' aprons out! Whaaat?! I hear you groan. Yes, we spend hours in the kitchen each week prepping tasty dishes for ourselves and our families, and well, this just isn't viable with the kids helping out, right? Wrong! The kitchen is THE place for family fun.
Okay, so it seems you're still not convinced. Perhaps the very thought of introducing your kids to the kitchen conjures up epic images of mess, chaos and general destruction. But do hear us out. Why? Well research shows that there are many benefits of having your kids help with your cooking; perhaps the most compelling shows that children who help cook at home are more likely to enjoy healthy foods such as fruits and veggies than kids who don't cook.
And so, on that positive note, here are a few tips to help put the fun into cooking with your kids…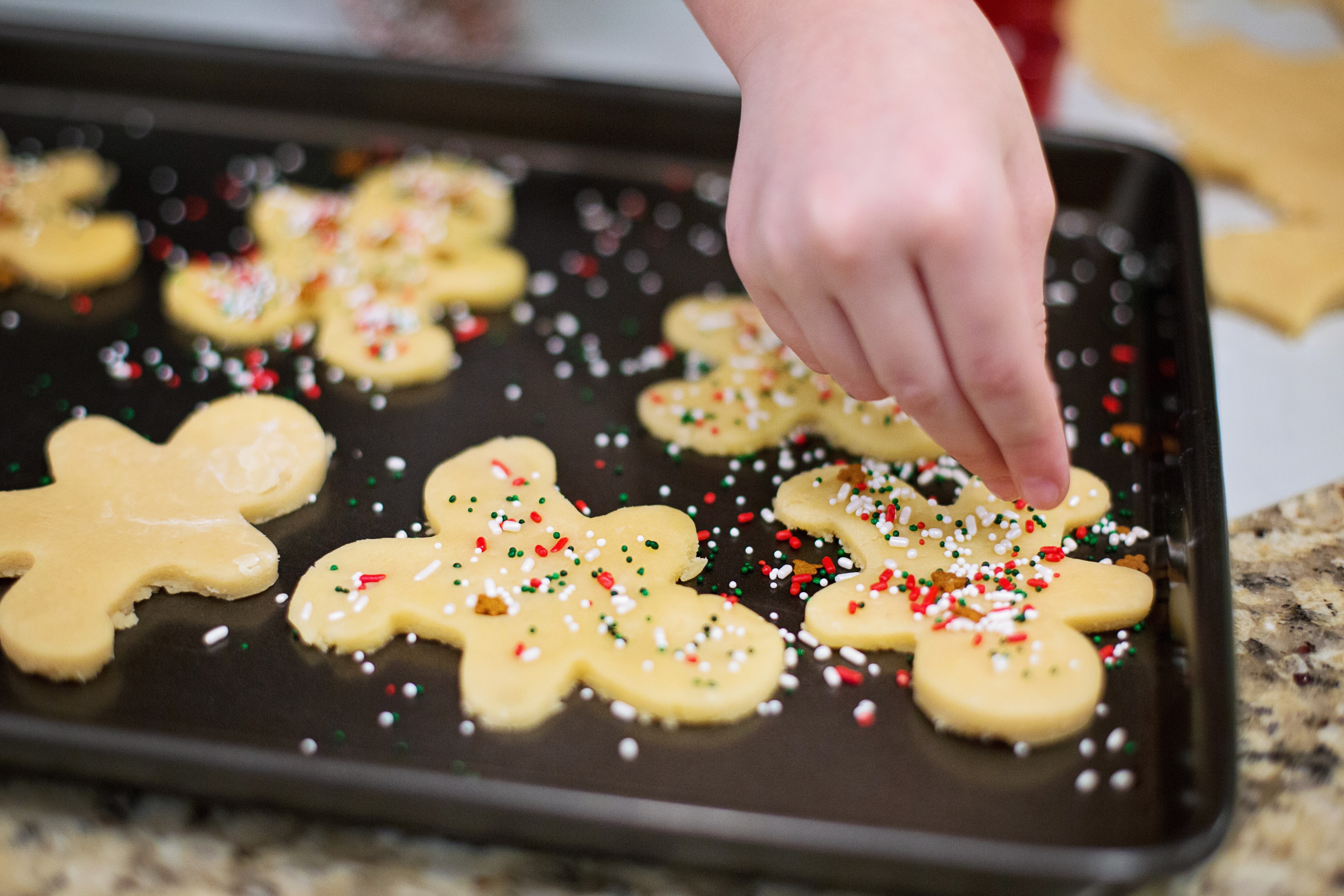 Keep it simple
Cooking doesn't have to be complicated. Think homemade pizza – choose a pack of small supermarket ready-made pizza bases and let the kids choose their toppings and dress their pizza. Give them 10 minutes max and make a competition of it – the one that can make the funniest face from their pizza wins an extra scoop of ice cream or piece of cake!
Weights and Meausres
A great and practical hands-on way to improve their maths skills – invest in some weighing scales and allow your kids to weigh, add and reduce all the ingredients needed for your meal. Of course, you'll need to double check the weights and measures before cooking. But there are some great kids' weighing scales available and before you know it, they'll be the perfect commis chef!
Recipe reading (project managing)
To improve your kids' confidence and train up your mini project managers of the future, ask your kids to help you manage the meal, by reading out loud the instructions and guiding you step-by-step to make the meal. This could include the prep – so taking out the ingredients from the fridge and cupboards to ensure that everything is out that's required, in order of use. As well as learning new words for their vocab, they'll gain the confidence to plan, prioritise and organise too!
Shapes are great
Introduce the kids to the likes of a veggie spiraliser to make fun foods such as courgette pasta. Show them how to use interesting cutting devices such as quirky animal shaped cookie cutters and moulds to shake things up and give their food a fun touch.
Get creative!
Add additional ingredients for creativity – maybe they love white chocolate, but the recipe says to use milk chocolate. Let them mix and match ingredients and introduce them to new flavour experiences, including spices.
As a reward for their hard work, let the little ones decorate their food with smiley faces; animals or whatever takes their fancy. Make these using veggies shaped with cutters.
Knead and mash
Allow the kids to be hands-on with the prep. If you're making bread, let them knead, if it's time to mash, then let them loose with the masher. What better way to burn off all that extra energy? Phew…
Bake for a purpose
Allow the kids to choose a cake from your favourite recipe book and help them bake it for their fave auntie or grandma – or even their best school buddy. Baking and sharing with family and friends is a great way to boost endorphins and emotional development, as well as making lasting memories with your children.
Fun with food
If your kids are too young to be around the kitchen but signs are promising that they are a foodie in the making, take a visit to the supermarket or do an online shop and let them choose some new and quirky food to try. Try the likes of McCain Shake Shake Wedges and serve them with bread cut using a dinosaur shaped sandwich cutter!
Grow from scratch
Okay this one isn't ideal for tonight's dinner, but set your kids a fun task – visit the local garden centre and let them choose the seeds to grow the vegetables they enjoy the most, then set about letting them grow them. It's worth having a recipe in mind, so if tomato soup is a particular fave – how about a tomato plant and some home-grown basil?
So there you have it! These tips are sure to bring fun into the kitchen and help develop your little chefs of the future!