BakingBar Top Chefs Interview – Chris Rees

As part of the series of Baking Bar Top Chefs Interview – Chris Rees. We had the opportunity to interview the inspirational Chris Rees, Head Chef Galgorm Resort and Spa restaurants about his experiences with cooking and what makes him tick as a chef.
We were lucky to visit Galgorm's River Room Restaurant last month and you can read our review of this here.

When and from whom did you learn about cooking? Do you have any early memories of something you enjoyed cooking?

I was first exposed to food and cooking by my grandmother at about the age of 5 or 6 , she would clean and prep whole fish and bake things like cookies and scones.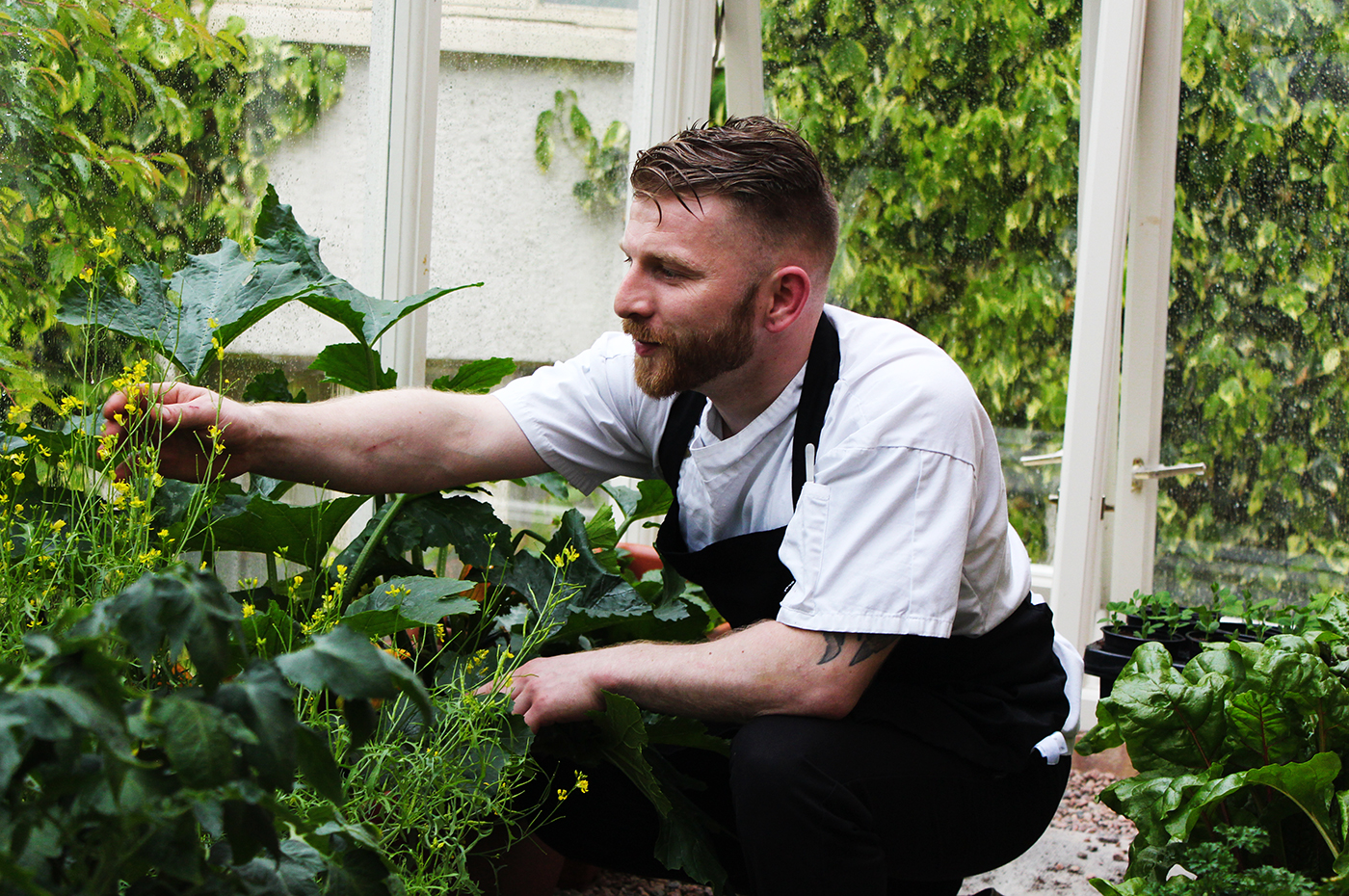 Where did it all begin? What was your first job in a professional kitchen and how do you think this helped get you where you are today?

I first started washing dishes in a restaurant called Arthurs which was in Hope St. in Belfast , I was about 15 and would head in after school a couple of days a week to get some pocket money. It was a good place to see how a professional kitchen works.

What is one of your favourite ingredients to use in your dishes and why?

It changes regularly but at the moment, coming into autumn, l will be thinking about things like treacle, malt extract and maple syrup. I try and always keep the dishes simple and have one stronger complementary flavour on each one.

What is your favourite dish to cook? Do you have a favourite that you like to eat yourself?

When i'm at home I cook what are known as "one pot wonders" such as paella, stews, fried rice and pastas. They are tasty, easy dishes to make and there is minimal washing up to do, which is never a bad thing.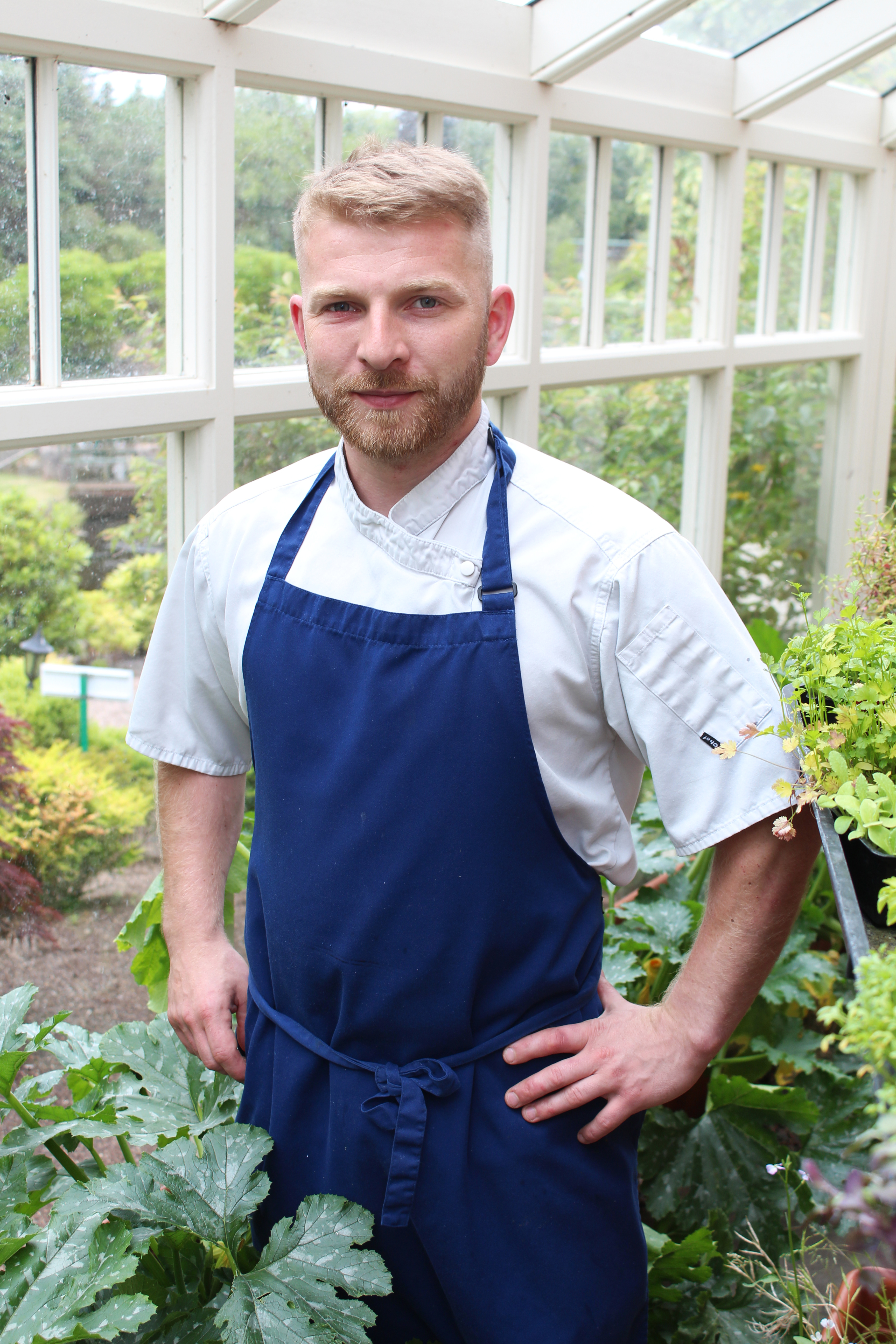 What regional dish stands out to you and should represent your country? What do you think makes dishes in your region unique from others?

I wouldn't say there is a specific dish for me as such , more the produce itself.
There are always more and more artisan producers coming through and i'm excited to try new thing when the come out , for example this week we have been getting new cheese from co.armagh ,which is now part of the selection on our trolley.


Have you ever cooked for any celebrities or famous faces?

It has been mainly local celebrities or celebrity chefs some include Marco Pierre White, James Martin and Liam Neeson .

Do you have any funny or embarrassing kitchen stories to tell?

Nothing major but in the past I've seen people whisking bowls of water when the boss walks past so it looks as though they are busy, then there is the salt or vinegar in the coffee prank. Luckily its not a regular thing nowadays!

Is there a celebrity chef who inspires you or has inspired you from the beginning of your career? Why does this person inspire you so much?

I am more inspired by chefs that are normal guys like me but have taken the chance and opened and successfully ran they're own business, it's an ambition of mine for the future and having worked for a few such people, I can admire the hard work, the hours and the ability to cope with stress that they undergo everyday.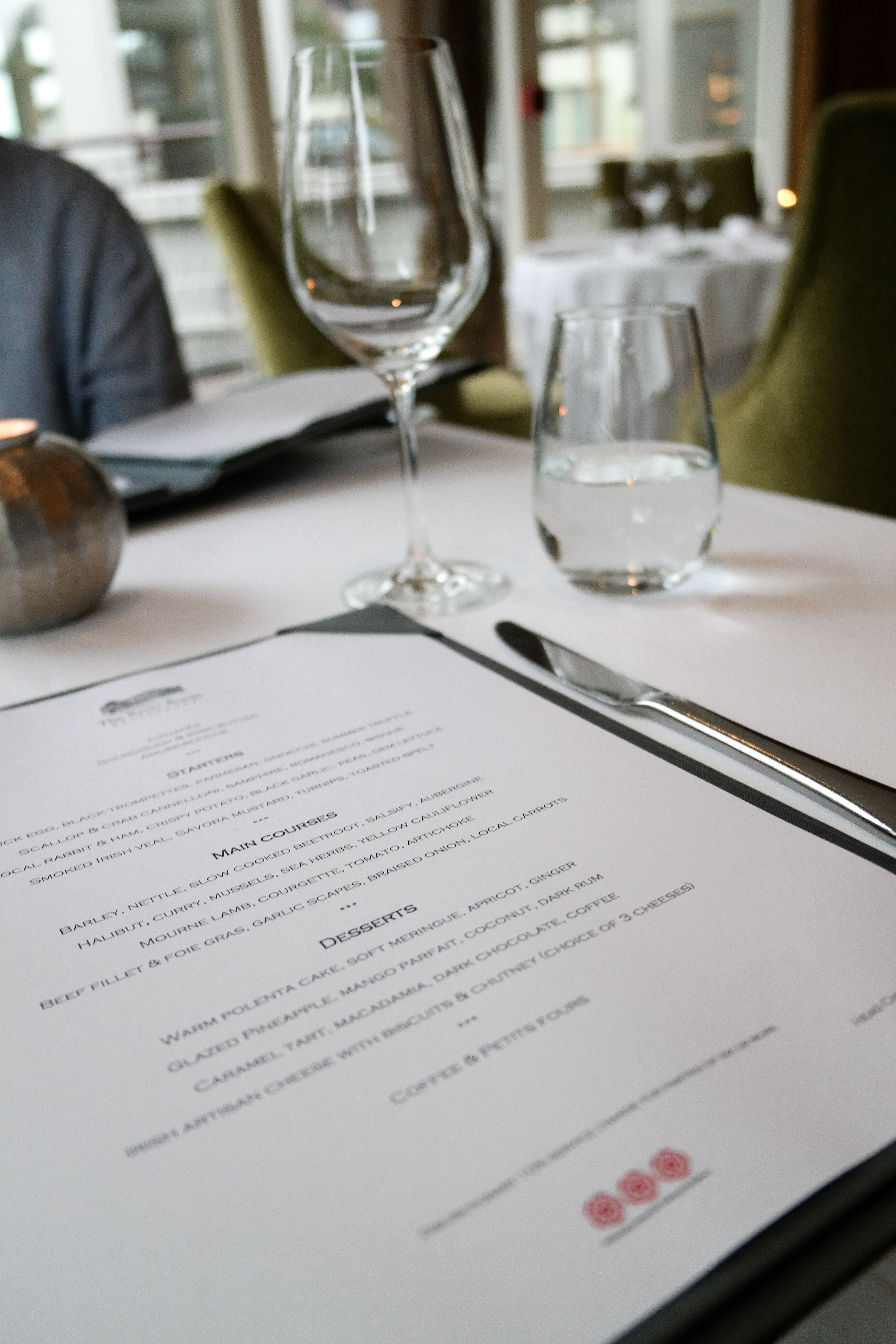 Do you have any final advice for someone just starting to cook?

Find the best, busiest kitchen that's around you and work as hard as you can in it, You'll get a good representation of what the career is going to be like and whether you enjoy it or not.