PROMiXX iX-R Mixer Review
If you're a regular reader of ours it won't come as a shock to you that I am a 'regular' gym goer. If you know me personally you'll know that the definition of 'regular' varies from week to week. But I do my best. In my routine getting enough protein and calories is sometimes a challenge so I do drink quite a few protein shakes.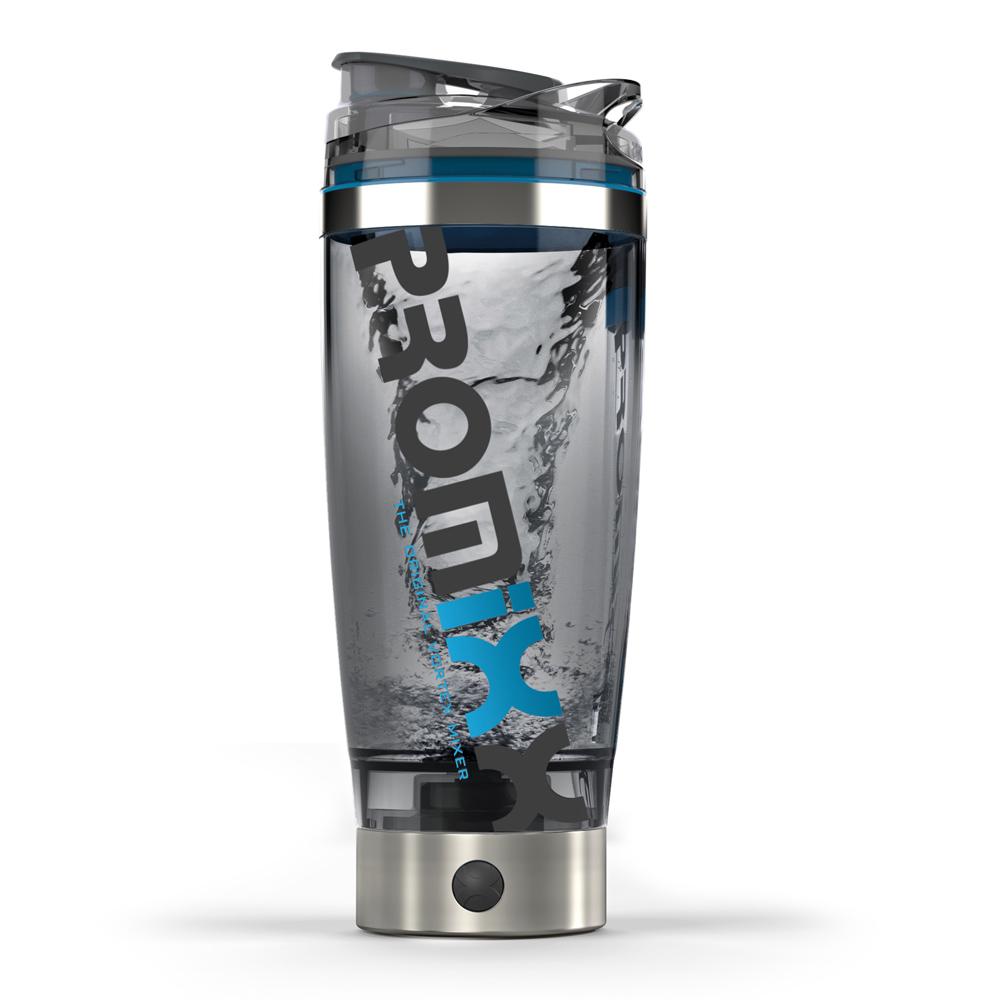 Unfortunately this means that I sometimes encounter the not so delicious lumpy protein shakes. This isn't a fault of the protein powder itself but of the mixer. Until now I have never found a mixer that actually does the job properly. So I would like to thank PROMiXX for coming to the rescue and sending me one of their new PROMiXX iX-R Mixers!

So……this is a mixer I hear you say. But how is it any different. Well this isn't any old mixer. It's a lithium-ion, high-powered vortex mixer and the world's most advanced electric mixer bottle. Bare with……. bare with……. We'll explain! It also comes with a protein powder holder which sits neatly inside the mixer when not in use. Really handy!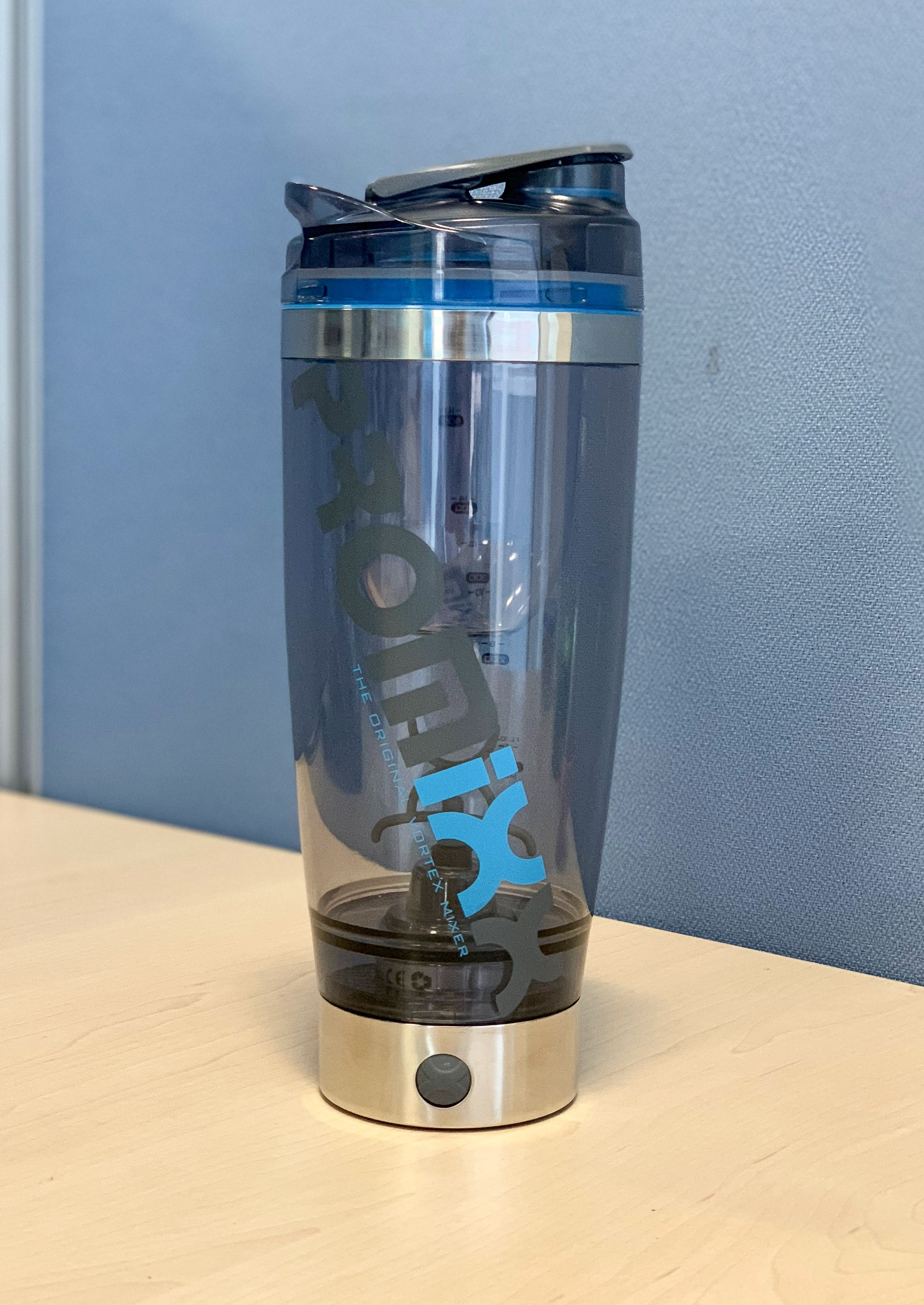 It is lithium-ion powered because it contains a mixer. Yes a mixer actually in the protein mixer bottle itself. I LOVE this. I use to use a blender to make my protein shakes when at home however 1. I'm not always at home when I need to drink my protein shakes and 2. I hated dirtying the blender AND then pouring it into the mixer bottle to drink. Eugh extra washing up! 



Battery Powered you say?

So the PROMiXX iX-R allows you to do this all in the one mixer bottle. So the mixer actually charges via a USB cable and battery seems to last a good while. I have been using mine on and off for two weeks so I don't actually know the duration of the battery before it needs re-charged. But so far so good! The lithium-ion battery powers what they call a blunt blade. This is actually pretty impressive. It is a piece of specially engineered plastic which doesn't look like a blade but the shape of it means that when it spins it creates a vortex. This is the big secret!



The Secret!

The secret is the 'blade'. The blunt blade because of its shape creates a vortex. Pretty cool to just watch to be honest. So when making your protein shake you add the water or milk to the shaker bottle first. Then turn it on. The water then instantly starts spinning in a mini tornado of water. You then just pour in your protein powder and it gets sucked into this vortex of water. Because its already spinning when you add it the protein powder gets instantly mixed, no lumps. Not only no lumps but I think the way it whips the protein powder into the liquid it seems to make it creamier too.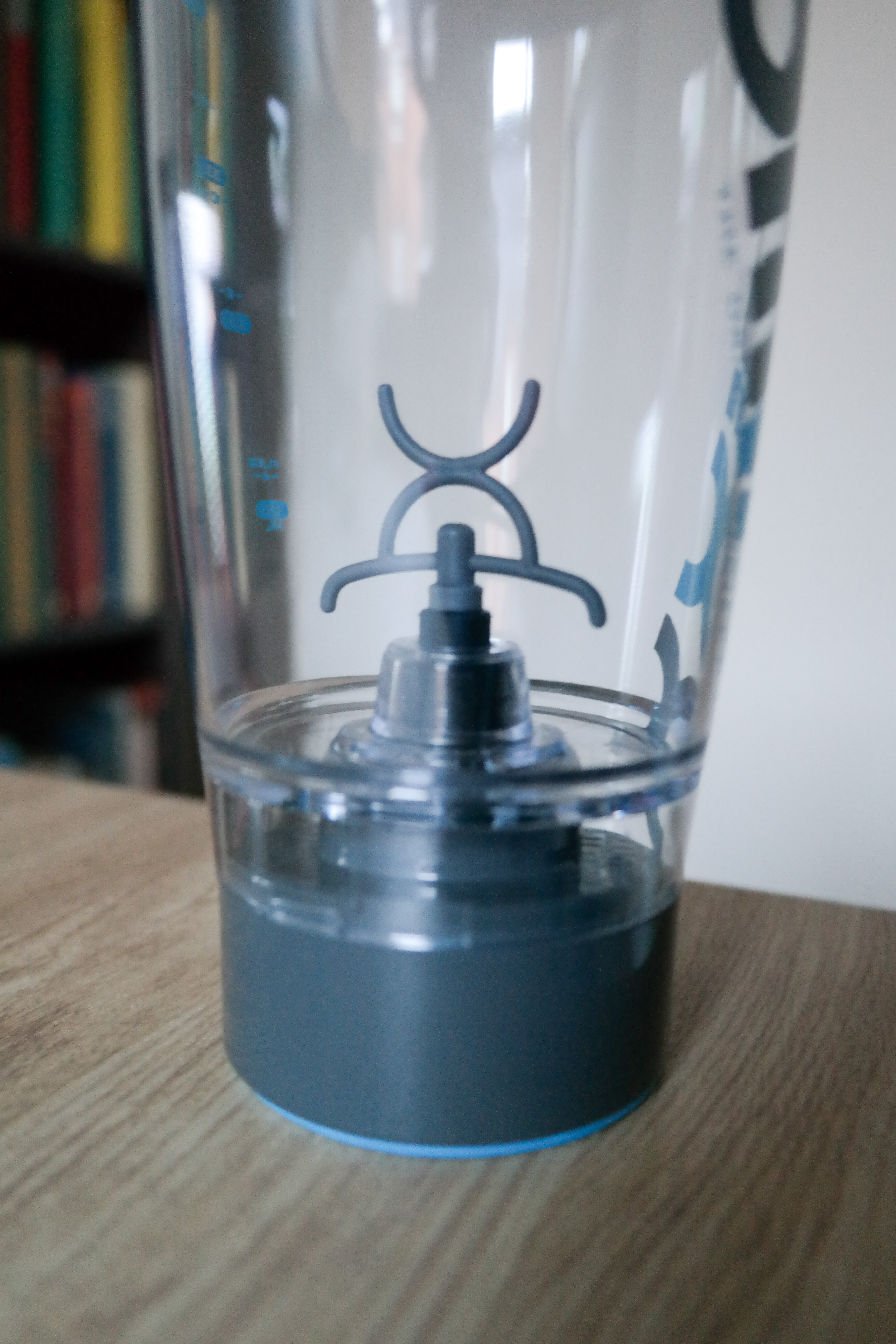 Other Uses?

I have heard of a few other uses of the mixer bottle although I haven't tired them myself yet. But some are using it to make pancake mix (or even protein pancake mix) and I have also heard of people using it to whip up egg whites before cooking them. Essentially using it as a mini blender. Pretty cool.

!!!!Special Offer!!!!

We have come to a special agreement with PROMiXX to give our readers 20% off their mixer! TWENTY percent! That's an amazing offer using the link here. Thank us later! 🙂 If you do order one of you're got one already let us know in the comments below! 🙂