BakingBar Christmas Gift Guide 2018


Each year we have the honour and privilege to test many products. The absolute highlights of these go into our annual Christmas Gift Guide. We personally recommend each of the products we list in this guide and wouldn't list them if we are not happy to use them ourselves. We hope you enjoy this years list, we think it is the best yet. I hope this guide makes it a little easier to find that perfect gift this year.
Disclaimer : Some of the links below may be affiliate links where we get a small percentage of a sale. We hugely appreciate where you purchase through our website as these tiny amounts help contribute to paying our fees and allowing us to grow and share more exciting recipes and posts with you.
The Neato Connected
The Neato Botvac D3 Connected has become one of the most regularly used household appliances in our home. We do prize ourselves as having a smart home however theNeato Botvac D3 Connected is so intelligent itself that it requires very little knowledge of how it works. You can simply let it get on with its business and you get on with yours. The basics of how the device works is that it has a laser built into the top of the robot. When yourNeato Botvac D3 Connected leaves its home base (where it lives and charges) on one of its missions (whether manually told to start or scheduled via the timer) it scans the room with the laser, identifying any big obstacles and the general shape of the room. It then sets out to clean the room systematically. It then moves onto other rooms if you leave the doors open. A whole apartment cleaned in one go….amazing! TheNeato Botvac D3 Connected is a little genius when it comes to avoiding smaller obstacles too such as cat food bowls or shoes, or even you! It simply adjusts its course.
Constantly baking means that the kitchen is continuously being subjected to a bombardment of kitchen debris but theNeato Botvac D3 Connected has been an amazing help in the kitchen, completely eliminating crumbs or other kitchen debris which results in baking or even cooking. Whether the debris is sugar, oats, flour or just general crumbs the Neato has no trouble at all in lifting these. The vacuum power of this robot is something I would like to particularly mention as some people have commented upon seeing the Neato that it may just be a novelty or a toy but we can assure you this is not the case. The Neato has not struggled with lifting anything we have put in its path. It has found debris in our carpet that even our big brand name standup vacuum didn't lift. This amazes us! The Neato Botvac D3 Connected is worth every penny of its price in our opinion. You'll soon grow to love your Neato's personality and you'll soon find a name for it too. Ours is called 'Crumbs'. What will you call yours? You can purchase a Neato from numerous suppliers in the UK, you can find the list on their website. This is the first wifi-enabled robot vacuum which can be operated from your Apple or Android smartphone, using an easy to use mobile app to start, stop, schedule and monitor the vacuuming run.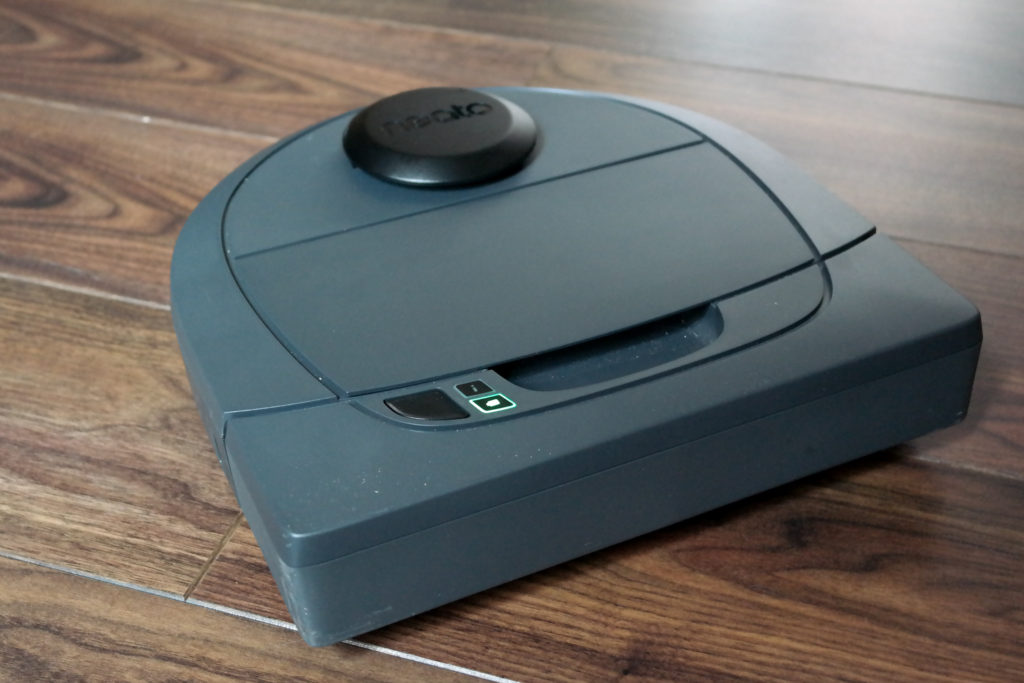 Eve Home
Elgato have huge amounts of experience in technology products and in recent years expanded into Smart Home technology too. One of Elgato's main ranges is Eve. Eve is a selection of smart accessories that work together to help you gain important insights about your home and turn it into an overall pretty smart home. The Eve family includes the new sensor Eve Home which monitors the room's temperature, humidity and air quality. This all reports back to your smart phone so you can view a history of your data collected from the device. Pretty cool eh!? The Eve Degree is not another ugly looking plastic device either its perfectly designed and engineered to look sleek and modern. It is not too large either. Its sleek lines fit into any interior and it can either be left on a shelf or sideboard or fixed to the wall. The decision is yours. Another range owned by Elgato is Eve Energy which is a smart plug that you can control from your iPhone using Siri, and it also records the energy consumption of the device that's plugged into it. The best part of all this wonderful technology is that it all connects to your iPhone and iPad and reports all the statistics back. Elgato's Eve range also allows you to track in near real-time the details of your home environment as well as look back and compare to last week, last month etc. We find this hugely exciting. You can even set up smart connections between devices. For example if the Eve Degree temperature rises above 25c then the Eve Energy will turn on the fan. How cool is that!
A new kid on the block for Elgato Home is the Eve Aqua. You've guessed right that this is something to do with water. It is a Smart Water Controller with auto shut-off, autonomous schedules, remote access, child lock. Yes that is all very fancy but the scheduling is actually really useful. Take for example scheduling your lawn to be watered by sprinklers during the night etc or when away on holiday. All controlled from your phone and it simply attaches to your existing tap! No complicated machinery.
And what's best: All the Eve devices work with Apple HomeKit technology, so you can control them with Siri and share all the information and statistics via iCloud to your devices. Not only is it hugely functional and interesting but it also looks great. Its design is sleek and modern, blending in with all surroundings.

Marks and Spencer
Marks & Spencers never fail to come up with great gifts at Christmas and this year has been no exception. We chose these items to feature in our Christmas gift guide as they are such wonderfully presented treats that the recipient will be guaranteed to want to keep it! There is always a selection of Christmas themed tins. This year you'll find a beautiful minimalist green oblong tin full of Traditional Biscuits. And a long tube tin also in minimalist design filled with Belgium Milk Chocolate Mint Cream Biscuits. I actually love these tins as they have no branding on them so can be more easily re-used. Which i'm a huge fan of. The mint biscuits are incredible. You might want to buy these for yourself. Talking of delicious there is also a box of All Butter Salted Caramel Shortbread Biscuits which come in a wonderful Christmas themed box packed to the brim!
Now we come to The Night In Selection. This is a box filled with all sorts of exciting snacks. Giant milk chocolate buttons, mini whips, chocolate coated toffee popcorn and chocolate covered pretzels. I'd bet on the fact that this box doesn't make it to Christmas day for most of us…..
Percy Percy Percy. Where would we be without something Percy Pig. So Marks and Spencer have released a great Christmas themed tin of shortbread biscuits. The tin is definitely a keeper with its cute little Santa hat!

If you're looking for a little Christmas cracker this year look no further than these cracker style boxes filled with Golden Oaty Mini Biscuits. Absolutly perfect as your emergency gifts for neighbours or unexpected surprises. Or just with your cuppa….lets be honest…
Moving onto gift-able boxes of chocolates. If in doubt Marks and Spencer's Swiss Chocolate boxes are the perfect gift for just about anyone who loves Chocolate. They're super affordable and the chocolate really is incredibly good! We have two different boxes here. An exclusive collection of milk, dark and white chocolates and an After Dinner Selection.
If you're after something with an Italian twist why not check out the Gianduiotto. Classic gianduiotto chocolates with smooth hazelnut and luxurious chocolate.
Whittard of Chelsea
We love Whittard of Chelsea's illustrious and long history as one of the most prestigious suppliers of tea and coffee products. One of the things that Whittard has become iconic for are their hampers. Available in beautiful wicker baskets these hampers are an absolute joy to receive. You can build you own so your recipient can be guaranteed to receive exactly what they like. Or you can simply buy one of the already made hampers. These have been put together by the specialists at Whittard to ensure they are the perfect combination of  gifts depending on the theme. Alternatively you can look at their many specially selected gifts. This year I am in love with this Cocoa Creations Hot Chocolate Gift Set which is only £22 (on offer for black friday at £15.40 until Midnight 26th Nov). A bargain present! It contains 6 of their famous hot chocolates! SIX! Rocky Road, Luxury Hot Chocolate, Mint Hot Chocolate, White Hot Chocolate, Salted Caramel and Orange flavours. The mint hot chocolate is incredible and is one of our favourites. All of this comes in a wonderful box all ready for you to wrap up and gift. If you can resist opening it for yourself! Maybe buy two just in case….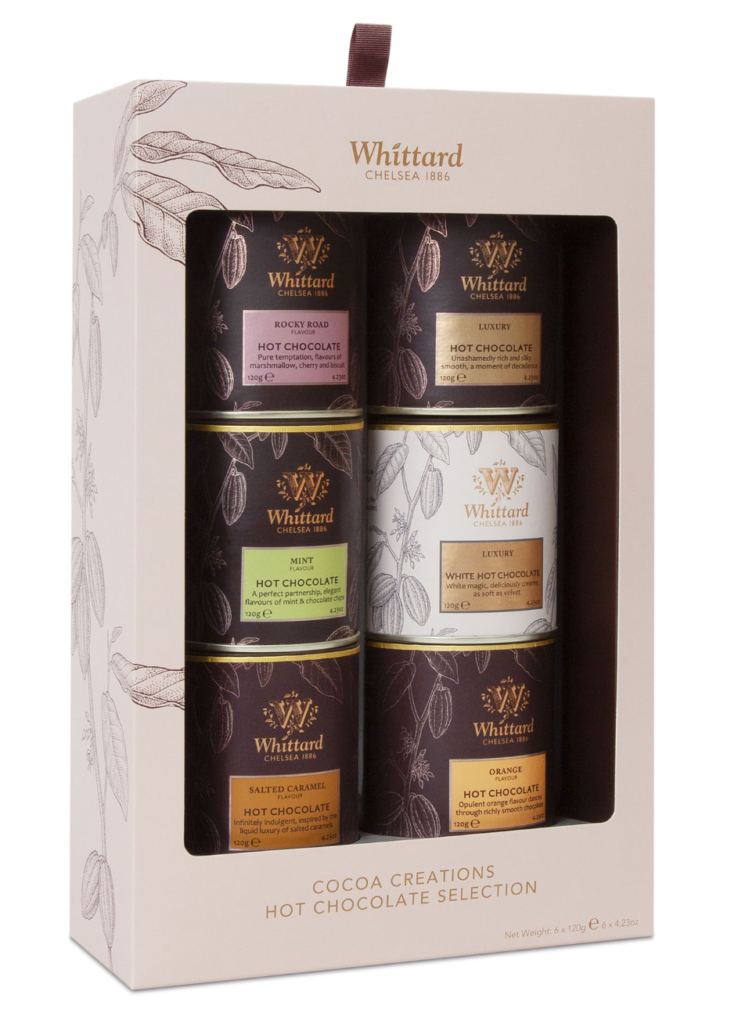 We Are Tea
This is a tea brand I absolutly love. Their mission is to make premium tea accessible to all and they have! All their tea either comes as loose leaf tea or in plastic free tea bags. You can read all about their Ethical Tea Partnership here. One of my favourite features of their website is the tea consultation. For when theres 'too many teas too little time'. So just choose what you intend the tea for and hey presto….a suggested tea. The selection of teas will not leave you disappointed.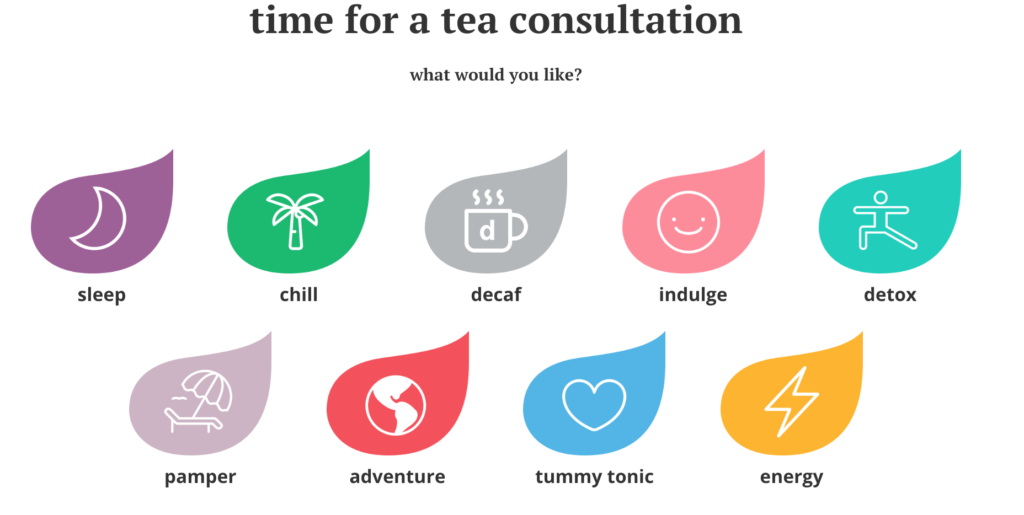 There are plenty to choose from. From Super Berry to Ceylon with Vanilla! And keeping with their objective to make premium tea accessible to all, they are very reasonable prices!!



How do you brew your tea? Sometimes there just isnt time or its not the place for a wonderful tea brewed in a teapot. But that shouldn't stop you having wonderful tea! We Are Tea have a great product called the SimpliTea. It is a infusing teapot that when set on top of your mug dispenses the tea, filtered, out the bottom and straight into your mug. Lift it off and the tea instantly stops. It's really ingenious! You can see this in action below.
REX London
REX London came into being this year when DotComGiftShop was re-branded and it has just brought cascades of more and more amazing eclectic and unique gifts to their webstore and pop-up shops! REX London is the home of retro gifts and unique gift ideas both big and small. You'll find yourself looking around their website for ages. This Folk Doves Weekend Bag is our chosen gift this year. It is really on trend at the moment and has a wonderful retro print pattern. This is a real eye catcher and at £29.95 at the time of writing this guide is an absolute steal!!!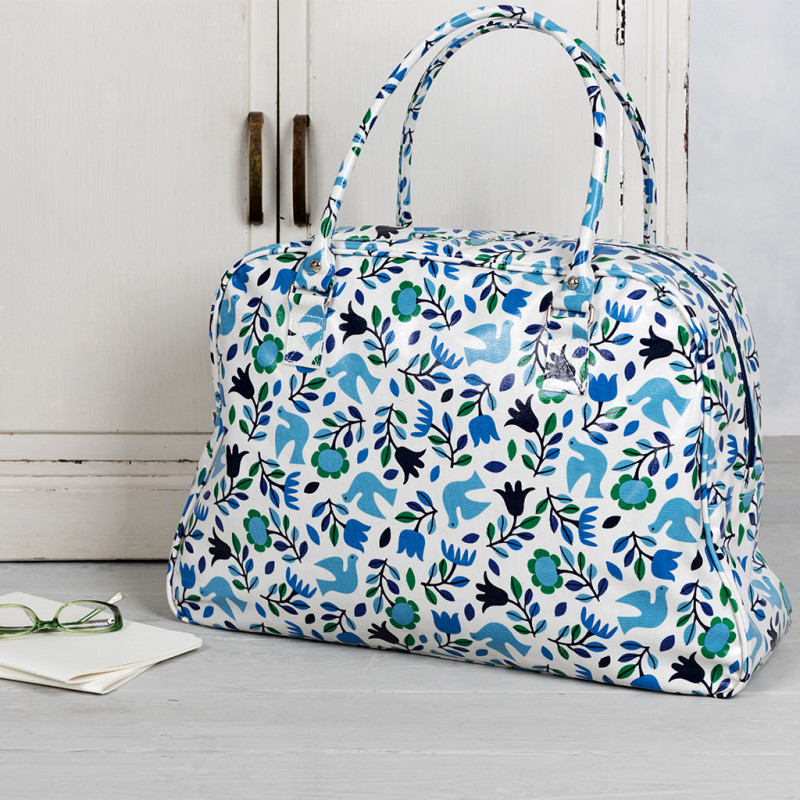 PROMiXX iX-R Mixer Review
If you're a regular reader of ours it won't come as a shock to you that I am a 'regular' gym goer. If you know me personally you'll know that the definition of 'regular' varies from week to week. But I do my best. In my routine getting enough protein and calories is sometimes a challenge so I do drink quite a few protein shakes.
We reviewed the PROMiXX iX-R last month to see what all the fuss was about. So……this is a mixer I hear you say. But how is it any different. Well this isn't any old mixer. It's a lithium-ion, high-powered vortex mixer and the world's most advanced electric mixer bottle. You can read all about it in our review.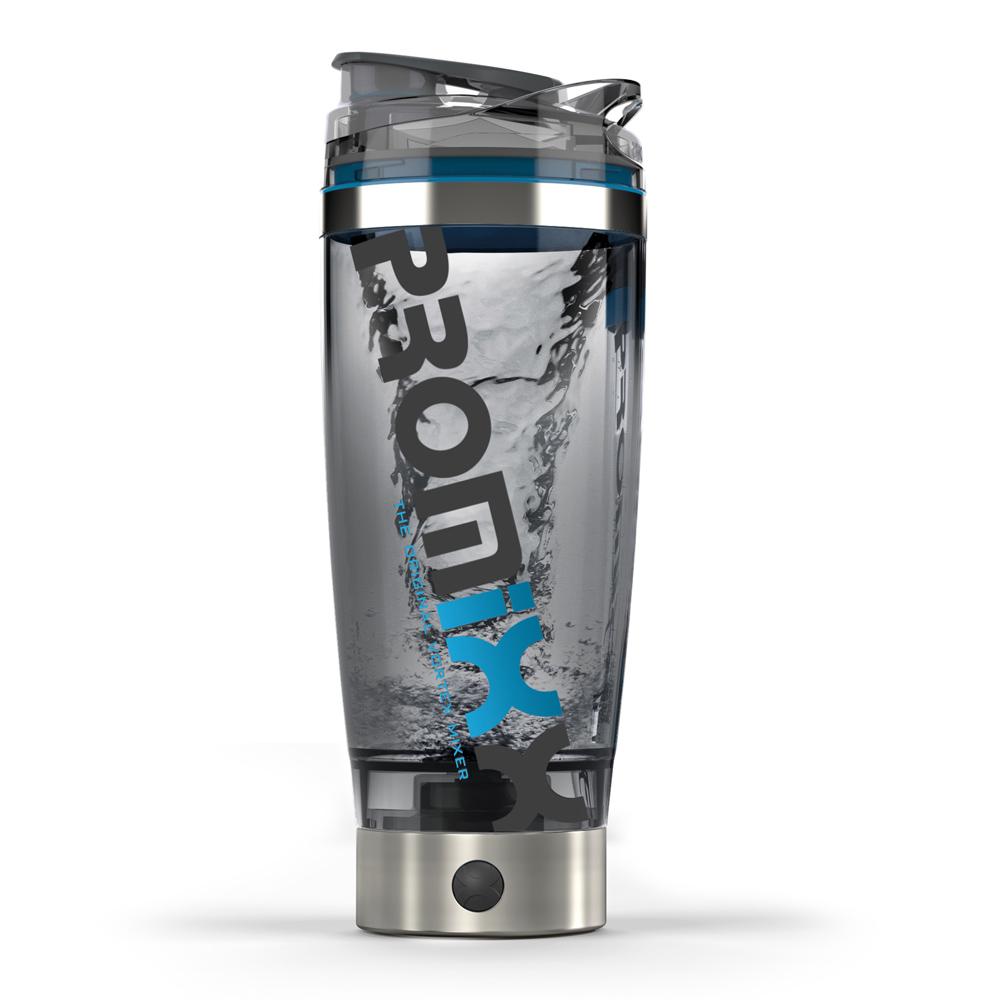 McNutt of Donegal
These words are from the McNutt of Donegal website and we cannot word them any better. Located in the seaside village of Downings, on Donegal's Wild Atlantic Way, McNutt of Donegal have been producing some of the world's finest weaves for over 60 years.
Every collection is designed in-house by a dedicated team of talented designers who remain constantly inspired by the rugged coastline and nature's playground that surrounds them. Using only the very best quality wool, combined with excellent local craftsmanship, McNutt of Donegal create something very special every day.
Is that a romantic enough idea for you? McNutt of Donegal is a good solid Irish family business. By buying from them you are keeping something very very special alive. Something we should support and encourage more. This Christmas we have decided to feature one of their famous throws. Perfect for winter or the colder months of the year. This selection is all made of Pure Wool and available in a vast range of colours and patterns. Our favourite is the herringbone design. It's a classic! Available in Spruce Herringbone, Grey Cloud Herringbone, Blue Sky Herringbone and Storm Grey Herringbone. All deliciously soft and cosy as each other. You can see where the designers got their inspiration from on the Wild Atlantic Way!
Blue Sky Herringbone

Spruce Herringbone

Storm Grey Herringbone

Grey Cloud Herringbone
Krave Snacks
Are you ready to try some high protein, gluten free, low-calorie snacks?Then KRAVE jerky and biltong will take your taste buds on their next taste adventure. They carefully handcraft all our jerky and biltong so that you are transported to pioneering flavours from across the world.
It turns out that everything you need to know about balancing flavours lies right on the tip of your tongue – your taste buds detect deliciousness through the five tastes of sweet, bitter, salty, sour and umami. Their KRAVE chef loves to experiment with flavours and has made it her mission to transform taste and bring a touch of world cuisine to our Jerky and Biltong.

Krave have made special boxes of 12 packs which are perfect for gifting for those loves ones or friends who are perhaps gym goers or just like high protein low calorie snacks. Available in amazing flavours. Beef Jerky, Salmon Jerky and Beef Biltong. Beef Jerky – Carefully handcraft Szechuan Pepper & Ginger Salt Beef Jerky, slowly marinating it to get just the right combination of spice and kick. One bite and you're transported to the exotic flavours of the Orient. Salmon Jerky – carefully handcraft our Dill & Lemon Salmon Jerky, slowly marinating it to develop the delicious flavours with a dusting of herbs and citrus. Beef Biltong – carefully handcraft our warm chimichurri Biltong, slowly marinating it to develop the delicious beef flavour with a dusting of earthy herbs with a savoury warm flavour. One bite and you're transported to the warm spicy flavours of Latin America.
The Speculaas Spice Company
If you're one of our valued regular readers you will know that the city which we love only second to our own is Amsterdam. Amsterdam has had our heart since our first visit and it remains our favourite place we have ever visited. One of our favourite Dutch treats are Speculaas. These are
spiced biscuits. The spice mix itself has a very unique flavour which is hard to find outside of the Netherlands. After moving to London Dutchman Steven Dotsch missed the smell and taste of his mother's speculaas biscuits so once his father found his grandmother's sweet tasting spice mix he
set about to recreate her spice mix that would allow anyone to make these biscuits in their own home. The vandotsch speculaas spice mix include nine high quality organic spices that deliver deliciously warm, sweet and spicy 'layers' of taste taking any simple cinnamon taste to another level.
It is the perfect winter spice mix for all your bakes, cakes, biscuits, desserts and ice-creams. You can buy vandotsch speculaas spice mix in various convenient forms. The Speculaas Spice Company not only sells the spice mix itself but also the traditional Wooden Moulds which are traditionally used to shape the biscuits into iconic Dutch shapes such as this extra large Dutch windmill (size of the
wooden mould: 24 x 11cm).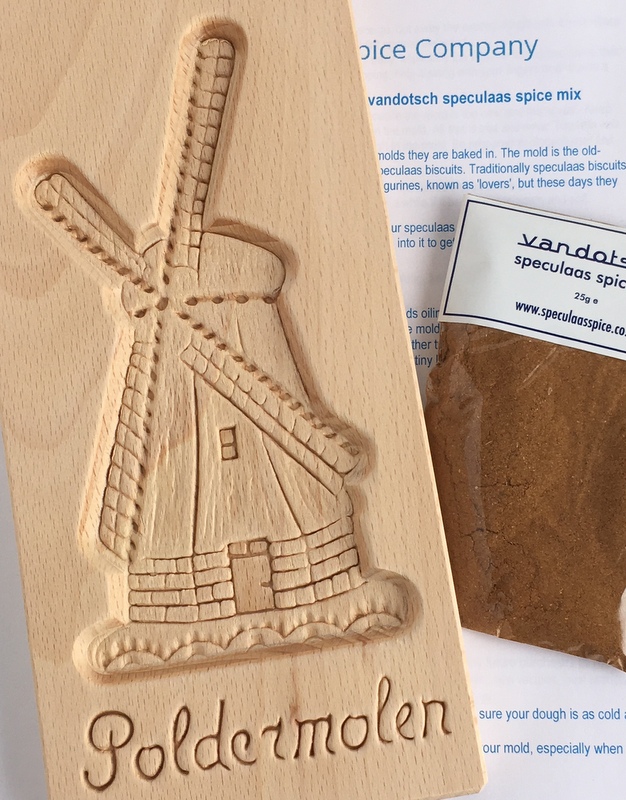 Alijoedesigns
alijoedesigns is on a mission to dress walls and tables with china that makes people smile and inspires conversation.
The quirky makeovers given to vintage plates hang on the walls of restaurants, hotels and private homes around the world and have recently been exhibited at The Exhibitionist Hotel in South Kensington, London..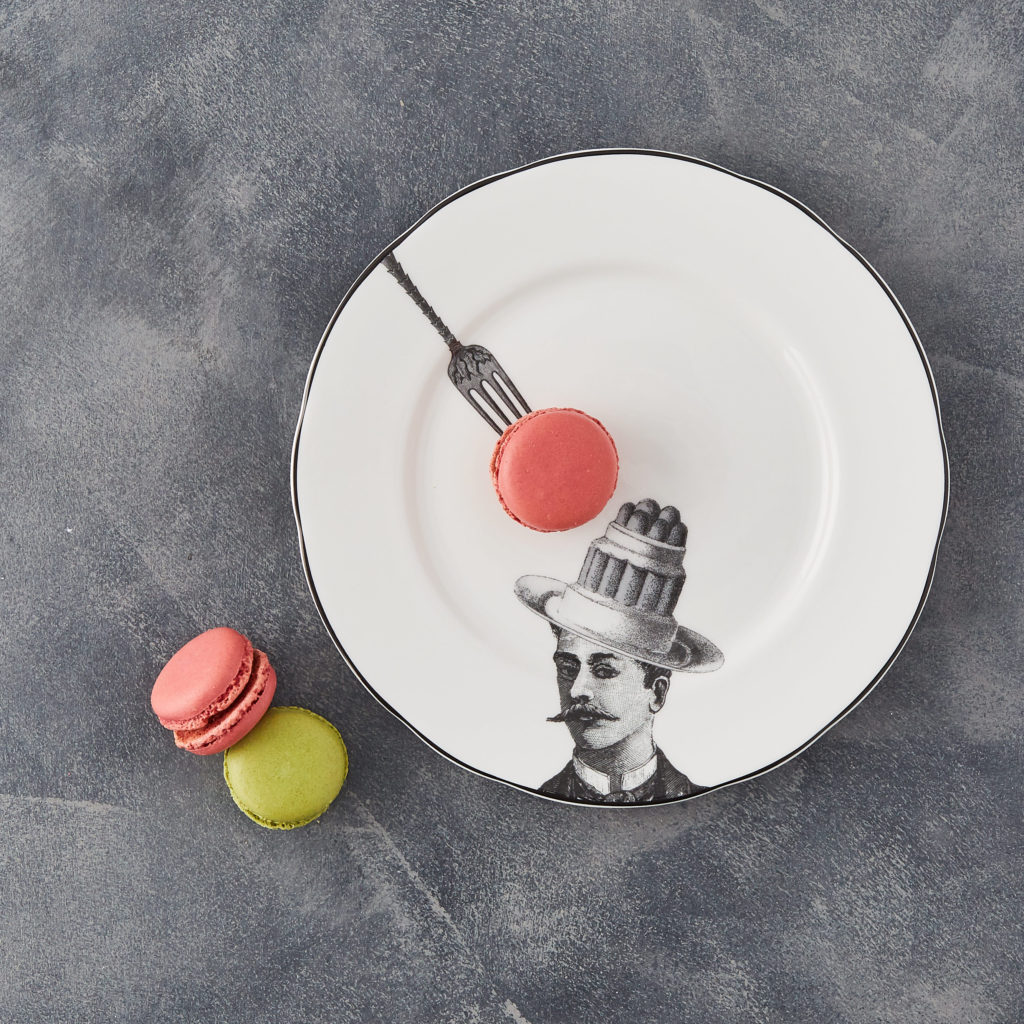 Inspired by Fornasetti and Monty Python, this fine bone china dessert plate range is made in Stoke, using silk screen prints of my designs that are hand applied to the china.
They can be purchased individually, as a set of six, or mixed and matched according to preferences.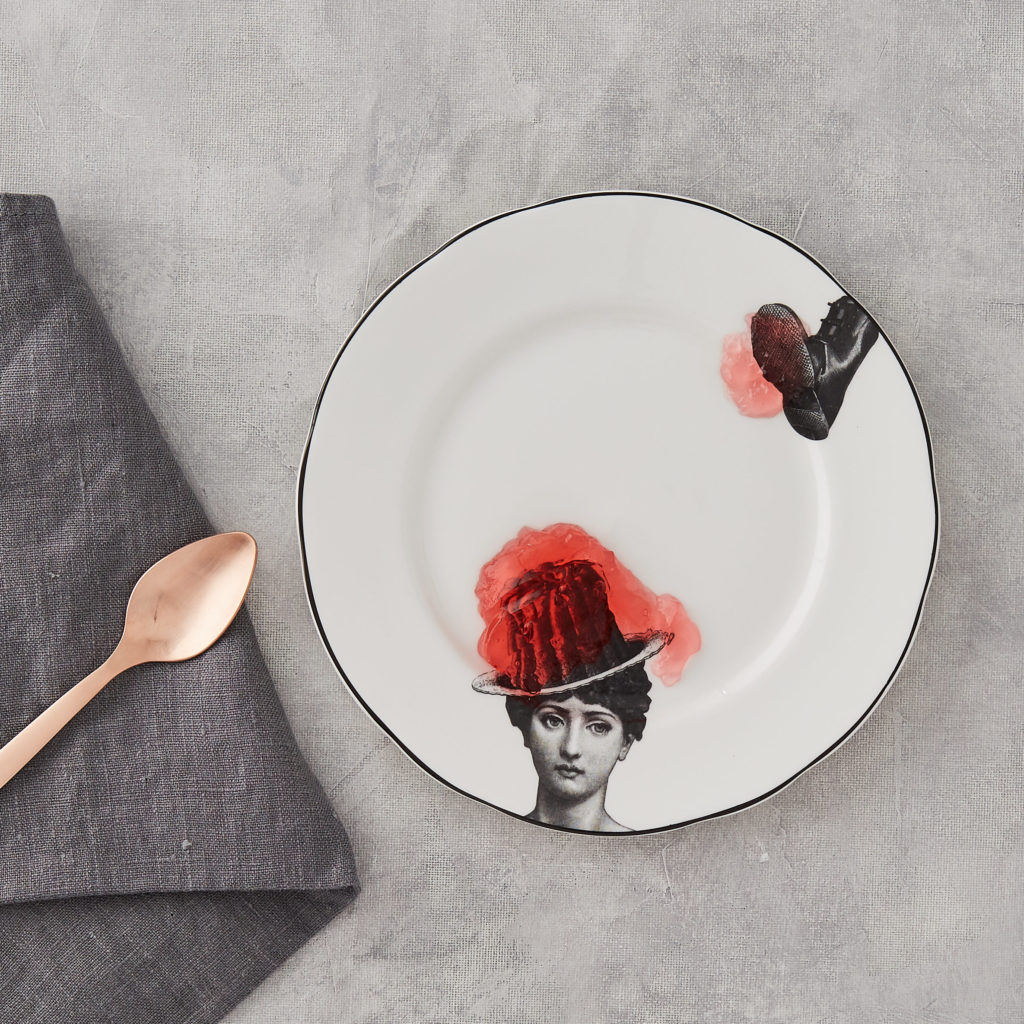 Any which way, with delicious cakes, bakes or any dessert strategically placed on the plate, and recently featured in The Saturday Telegraph, these unique, playful pieces are bound to get the table talking!
Design My World
Established in 2006 in the UK, Design My World specialises in contemporary lighting including ceiling lights, pendant lights ,table lamps and wall lighting , furniture, contemporary home accessories and funky gifts by international and local designers.
This year we fell in love with their Stolen Form Brick Vase which is a ceramic glazed vase in the form of a London Brick. These are great fun but available in a range of colours they make a great statement piece in a room! Available in all Yellow, Grey, Raspberry and Blue.
The form of the London brick is found in many victorian properties up and down the country. This is a great playful take on a very very old design. A statement piece for your dining or hallway tables this Christmas.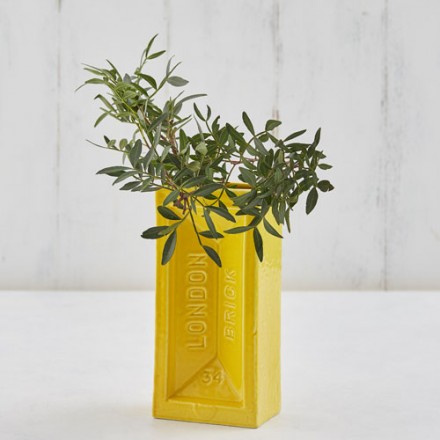 Kitchen Craft Marble Serving Board
It is the season for entertaining! This wonderful serving board is a great statement piece for your dining table. The boards are a stylish option for serving starters, antipasti, cheese and dessert courses,

Kitchen Craft's White and Grey Marble Serving Boards are the perfect addition to gourmet food services, ideal for preparation, serving or as a decorative piece, this board looks at home in both modern and traditional catering environments.
Not only does this piece look great on the table but it also looks great when hung up not in use. It comes with a hanging cord too.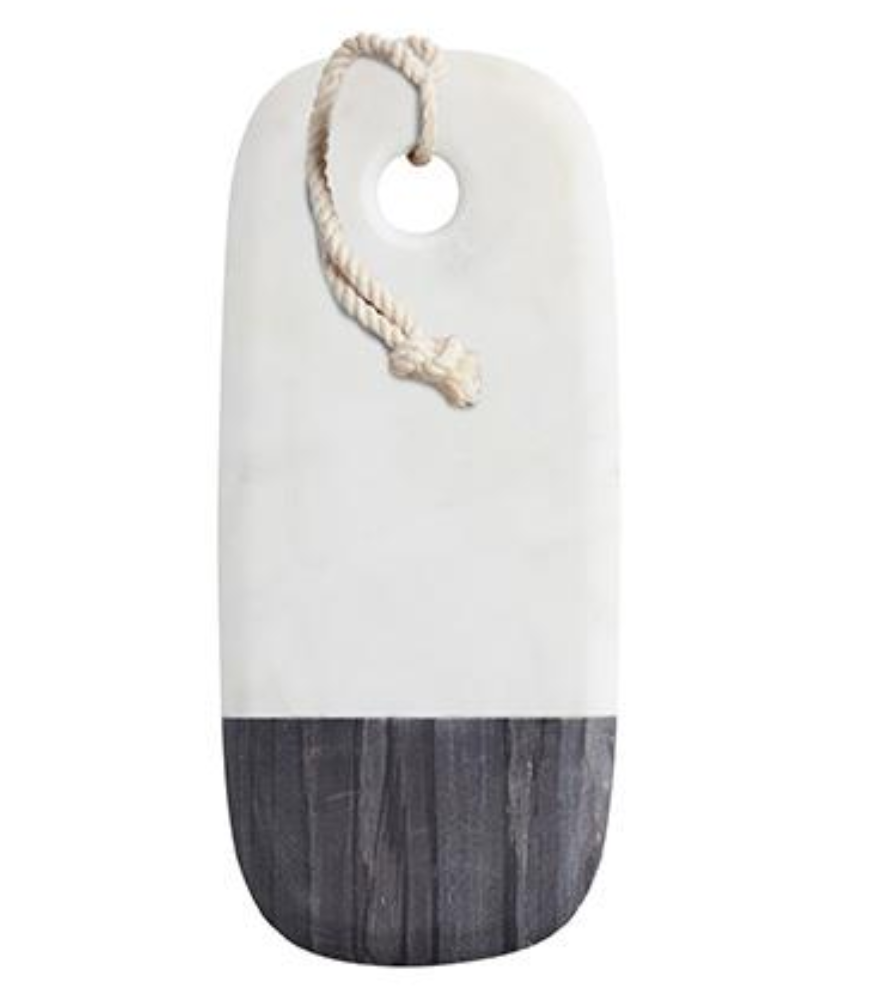 Judge Cheese Board Set
Keeping on the theme of entertaining we have this wonderful cheese board set from Judge Cookware. Made from high-quality, natural slate, each cutting board is attractively decorated with the names of everyone's favourite cheeses. This is the ideal gift for either the cheese lover or the keen entertainer. Complete with four cleverly concealed cheese tools for slicing, crumbling, spreading and serving. This is really useful, as not only does it secretly conceal the tools within the board itself but you'll always know where they are. How many times have we lost random pieces of kitchenware as they get separated in the cupboards and drawers.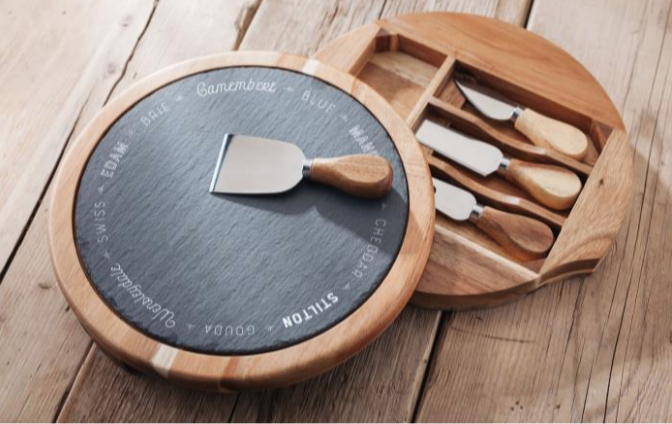 Stellar Juice Extractor
Know someone who likes to Juice? Stellar have just unveiled their new Slow Juicer. If you struggle to get your 5-a-day into your diet fresh fruit juice can be a huge benefit. Not only is it absolutly delicious but its good for you too. If you want to get the maximum nutrients out of your fruit juice then cold press juicing is the way to go. 


Stellar's juicer delivers maximum efficiency, extracting an average of 70% juice from each piece of fruit or vegetable processed. The 2 speed motor offers flexibility when juicing different ingredients; simply push fruit and
vegetables into the feeder tube and watch your fresh juice pour straight
out, ready to drink. The good news is that all the components come apart from the motor and can be cleaned in the dishwasher! No more hand-washing your juicer!
Kaufmann Sienna Saucepan Set
Welcome the Kaufmann Sienna 5 piece Saucepan set. Designed especially for the modern customers wants of superior quality at very reasonable prices. These saucepans are solidly built and heavy. Designed to take a good battering from everyday use. Exactly what a good saucepan should be able to withstand. So much so that Kaufmann offer a 10 year warranty with 5 year warranty on their non-stick. This is superior quality at an incredible price. Available on Amazon at the moment for just £63 for the whole 5 piece set! This is the perfect gift for the cook in your family and should last them a good few years.
Ghalia Egyptian Lamp
I absolutly love individual items in my home. If they are handmade or made with an individuals passion then even better. Ghalia was built on a love and passion for Oriental, Egyptian and Moroccan lamps created in the filigree style. All handmade in their workshops involving hundreds, often thousands of individual pin holes in which these lamps are famous for creating the most wonderful and dazzling light effects on your walls. It is this love and passion which made us fall in love with this Egyptian Filigree Floor Lamp. It's shape and the pattern of light which it creates is mesmerising. Something handmade like this makes such a wonderful gift for anyone as these lamps are a real feature in any home.