How technology is transforming the takeaway industry
The British public sure do enjoy ordering a takeaway from time to time, whether we're tucking into a slice of pizza, feasting on a classic plate of fish and chips or delighting our taste buds with a Chinese. The UK's takeaway industry has grown so much in recent years too, not only with the number of eateries to choose from but also with the advancement in technology.
Join Lookers Ford, which stocks a selection of FordMotability Cars, as they look at how tech is helping the sector go from strength to strength…
How has technology changed delivery services?
We may soon need to wave goodbye to delivery drivers as we currently know them in the takeaway industry. The Ford Transit Connect has excellent storage space and the automotive manufacturer is planning on cashing in on this by creating an automatic delivery service that will drop off your ordered food and drink —and it is closer than you think!
A takeaway firm may also be able to install heated containers to make use of all of a van's space, similar to how many supermarkets now carry out their deliveries. This would mean the vehicle could be out for longer without the risk of the order getting cold. The vehicle would automatically send users a text on arrival and you'd need to type in a unique code to be granted access. It also helps to avoid payment issues, with Just Eat noting that nearly half of all in-person payments are now contactless.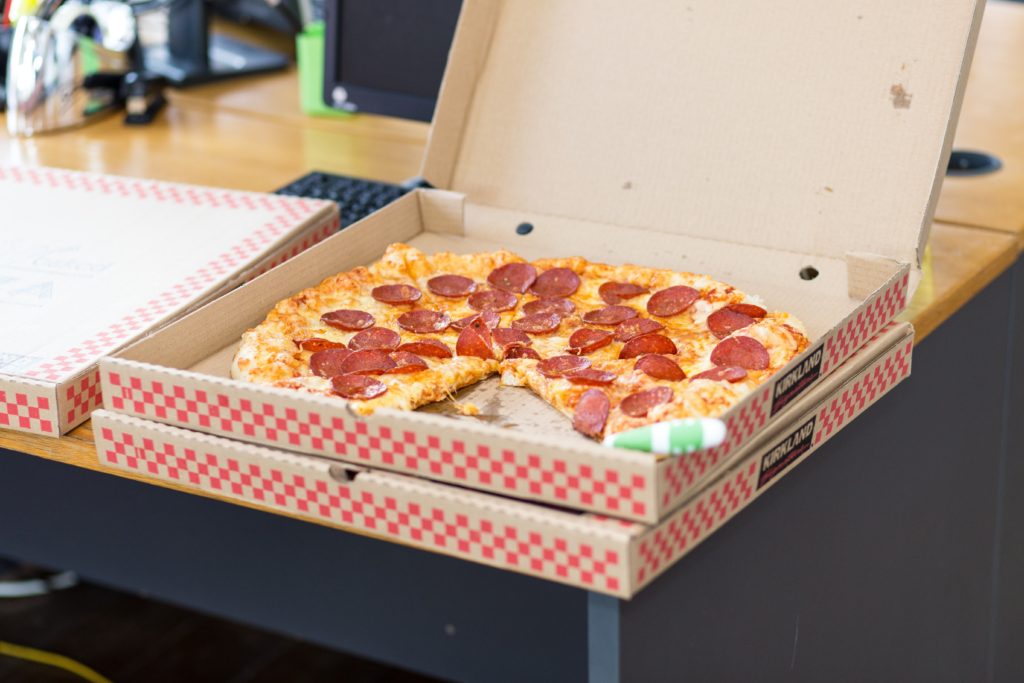 By 2021, Ford is hoping to have its fullyself-driving delivery service in place. As a result, your coffee or takeaway meal could be delivered directly to your door by a driverless vehicle within three years' time. The service, in conjunction with Deliveroo-style food courier service Postmates, is set to be trialed in the United States, but could be a game changer if it's a success.
How are apps changing the takeaway industry?
Apps from those based in the takeaway sector means that we no longer need to call up or physically visit an eatery in order to place our food orders, in an advancement that's sped up and simplified the entire process.
Did you know that takeaways currently represent an eighth of the entire food services sector? Apps can certainly take a lot of the credit for this boom. There are currently over 36,000 dedicated takeaways and in 2016 alone we spent £9.9 billion as a nation on takeaway food; up 34% since 2009. This figure is expected to keep rising, with the projected size of the takeaway sector by 2021 being £11.2billion.
Just Eat is a particularly popular service.In a recent survey, the takeaway company found that 39% of restaurants had noticed an increase in orders outside of the regular mealtimes, with 72% of businesses claiming apps had been a positive addition for their business.
Apps are also enabling many eateries to reach completely new audiences — including those that such establishments simply wouldn't have been able to attract previously. By allowing customers to rate the service and food, your business may rank highly outside of your immediate area, meaning more consumers from further afield would be willing to give your service a try.
How has technology changed the takeaway sector's advertising methods?
Your firm will be in a great position to constantly gain new customers by having a good product that's always in the public eye. It's a cheap (free if you don't promote your posts) and productive tool which will help you advertise your product and any offers you may have. A strong social media presence can also go a long way in getting your name out there. However, be sure to use it correctly as any misuse can have the opposite effect and be detrimental to your business.
No longer will just word of mouth suffice. Nowadays, without a functioning website, you are running a huge risk of your business faltering. Customers want to know what they're getting without leaving the house and a quick search on the internet should give them this opportunity. Similarly to the app, having a well-presented website will provide your audience with a platform to make a well-informed decision. If they are able to do this, then they are likely to gain confidence in your service. An example is this website.
Advancements in technology can clearly benefit any industry. However, it seems like the takeaway sector has fully embraced the advances. Alongside all the benefits for the customer and advertising, larger businesses can take advantage of facilities, such as scheduling the workforce and it appears that the sector is only going to continue to grow.
Sources