Novelli Restaurants Belfast – Review

A few months ago the Novelli Restaurant launched in Belfast. We gathered with a list of other specially invited guests to welcome this new restaurant into our city. The series of restaurants are run by the incredible Jean Christophe Novelli. Who if you're not familiar with you should give have a read of his background here. Jean Christophe has a passion for food which I have not seen from very many other chefs. Not only does the meal need to be perfect, but the whole experience. I love this.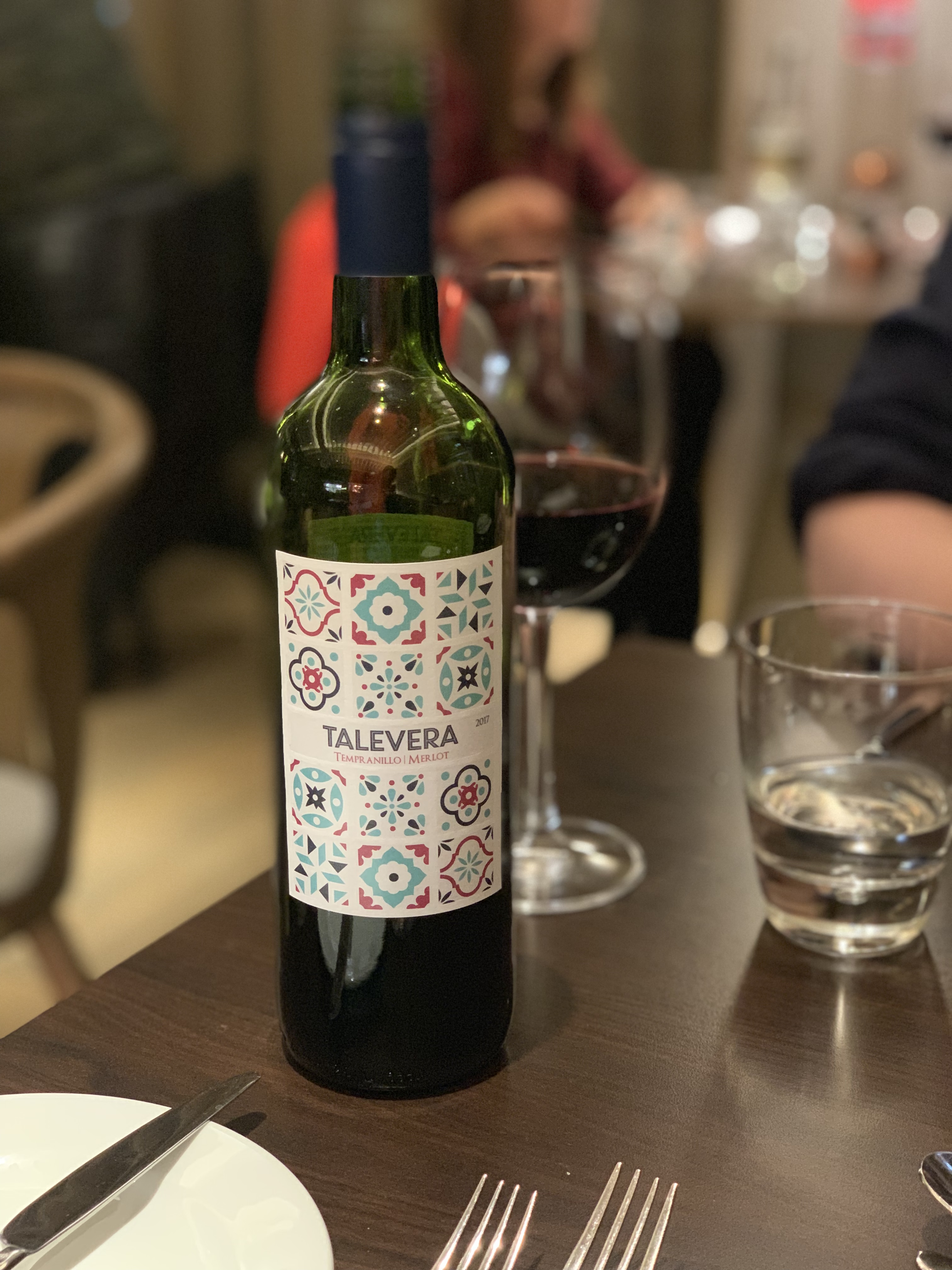 In Belfast Jean Christophe has put in charge local chef, Jim Mullholland. He is a highly respected in the industry, first coming to Jean Christophe Novelli's attention in 2016 when he cooked for him at Ballyrobin Country Lodge, making a memorable impact both for his food and his personality. A local chef with many years of experience working with local suppliers and producers using some of Ireland's finest ingredients. The rest of the Belfast team are just fantastic. Everyone from the chefs to the waiting staff to the receptionists. It's a formidable team! 
The team in Belfast invited us back in for the launch of their new menu. We of course were delighted to accept. When we arrived we seen Jean Christophe through the pass, making sure everything was going to plan. Jim Mullholland directing his team of chefs the food was soon coming out.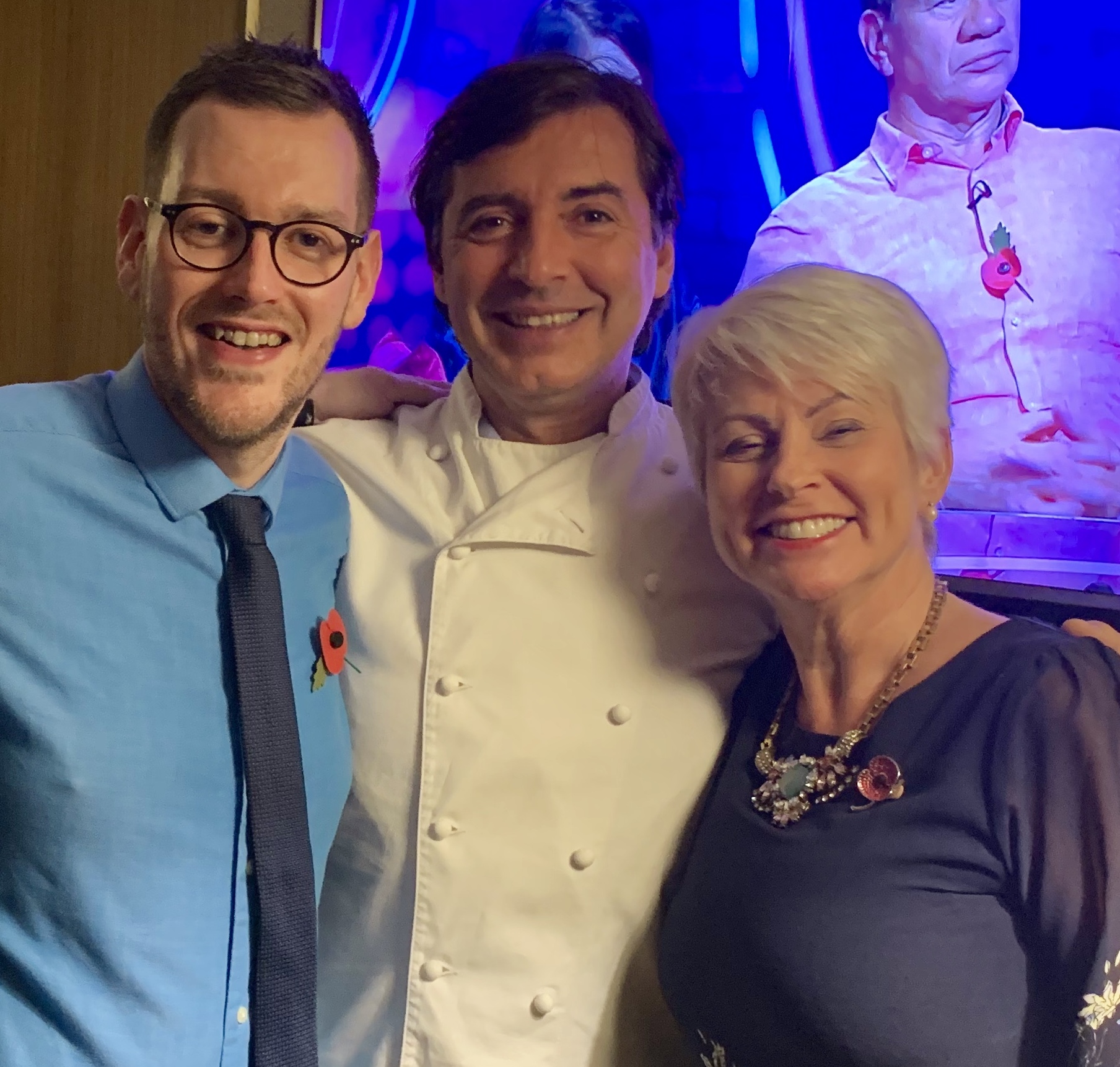 One of my favourite things about the Novelli restaurants is the pace. You never feel rushed and can enjoy every course at your leisure. We'll talk you through what we ordered for each course and what we thought. After the meal we had a leisurely coffee and another glass or two of wine with the always delightful Pamela Ballantine and Jean Christophe Novelli. 


For the Table
While we waited on our food to arrive we got the FLATBREAD AND MEZE DIP. This came with Hummus, guacamole, salt cod brandade and harissa dip. This was absolutly scrumptious. The combination of these little dishes was incredible. The salt cod brandade was exquisite and a dish not seen enough on recent menus. This only left us craving the main dishes coming out of the kitchen.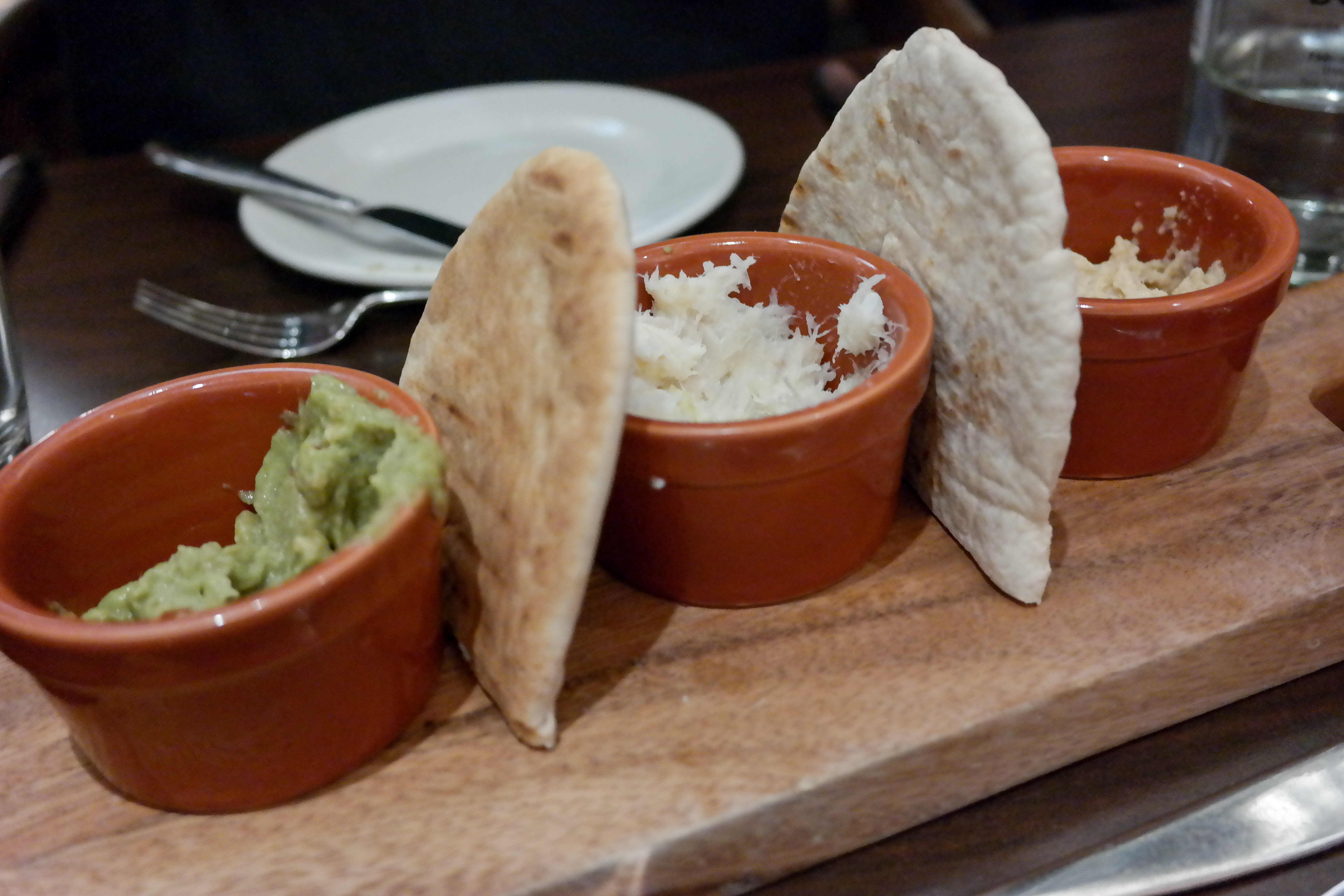 The Starters
For starter we both got different dishes. RAVIOLI APERTI CON FUNGHI.
Open mushroom ravioli, truffle oil, spinach, nutmeg and Pecorino cheese. This was such a light dish. But this was important to allow the key flavours of truffle to shine through. Excellently balanced flavours and even though it was pasta, how it was served did not feel heavy for a starter. We also had JEAN CHRISTOPHE'S OWN FRENCH ONION SOUP En croute. This is a signature dish and with good reason. It is a good French staple dish. So simple but always incredible. Jean Christophe's version included a crispy pastry top which you have to break through to reach the delicious soup.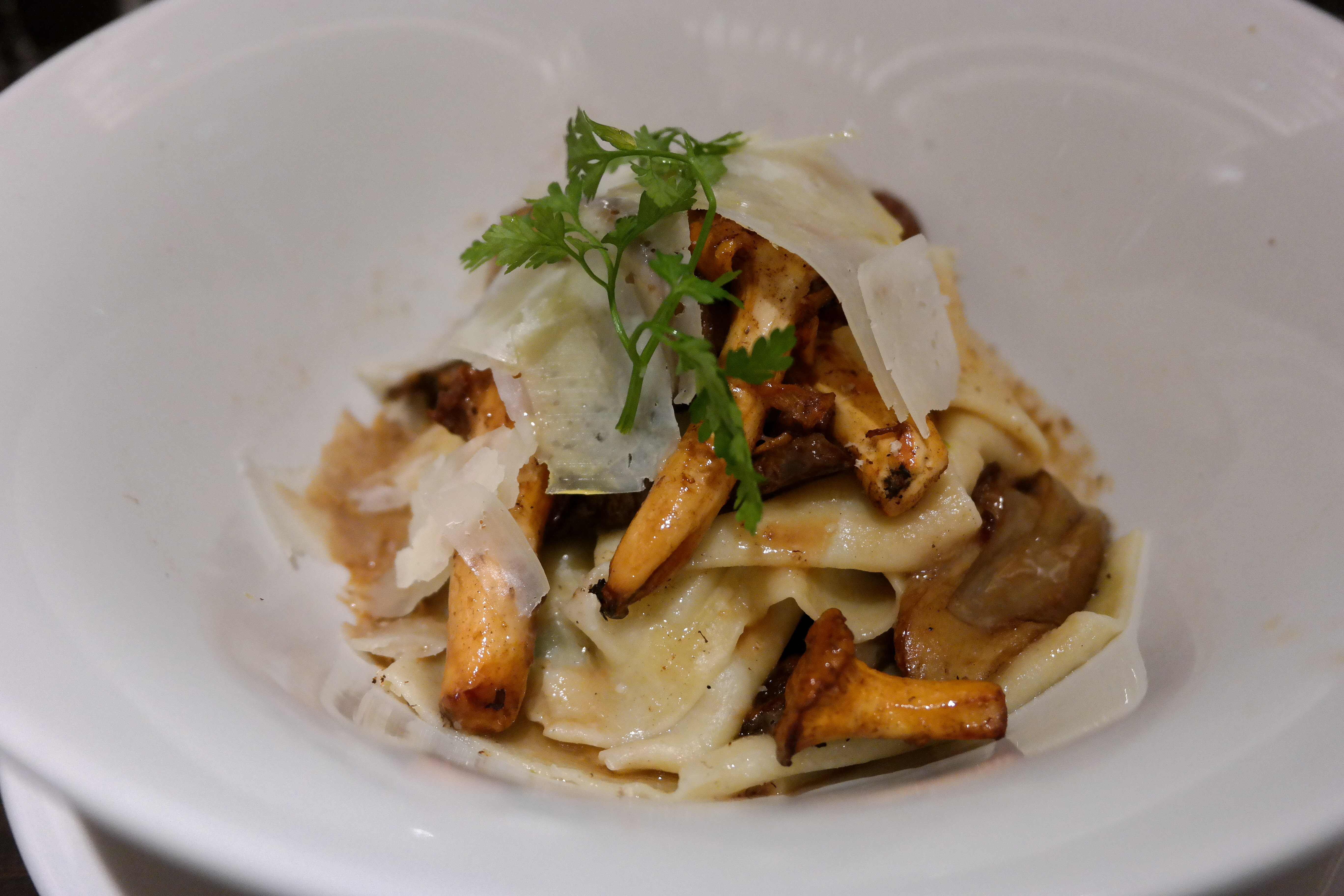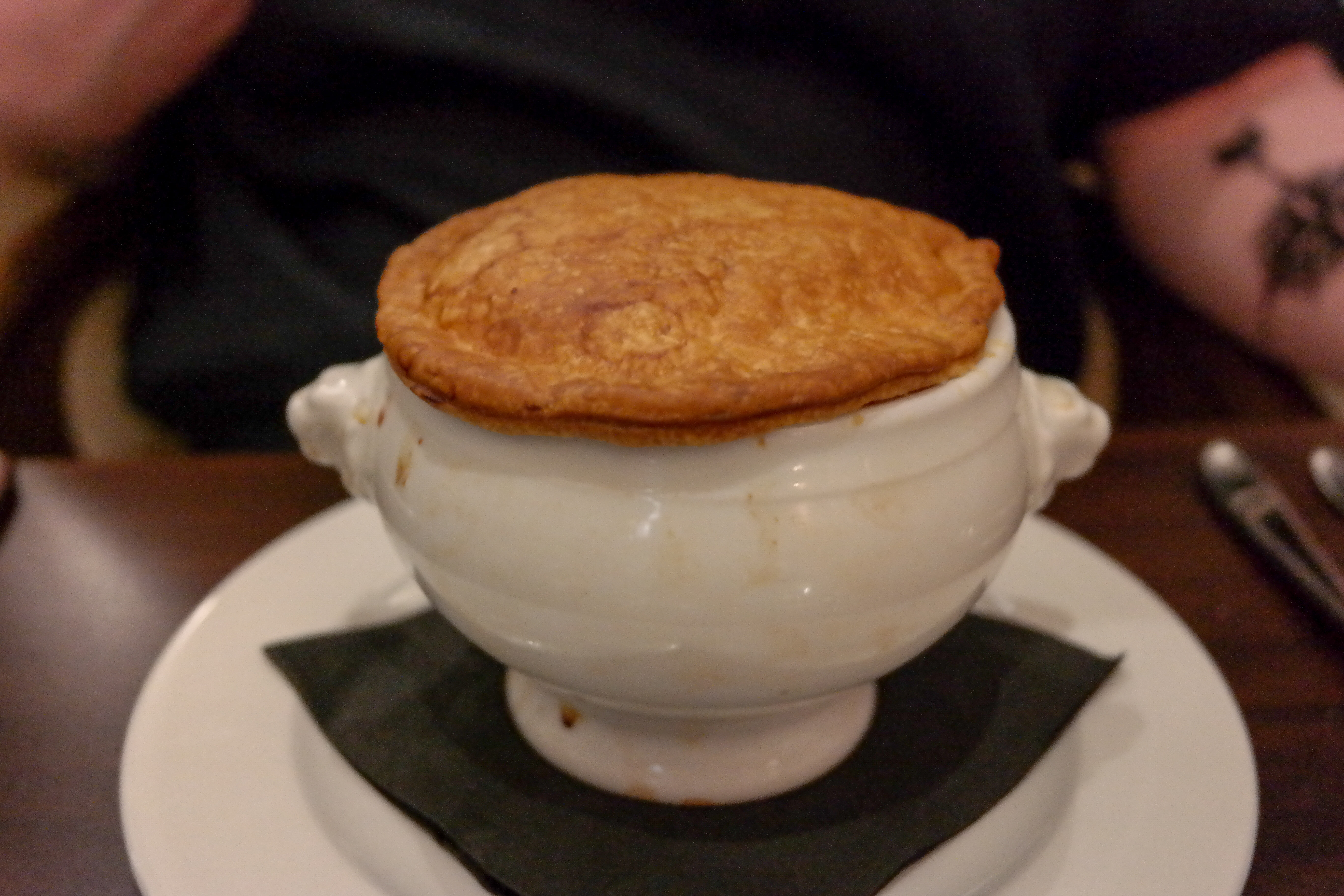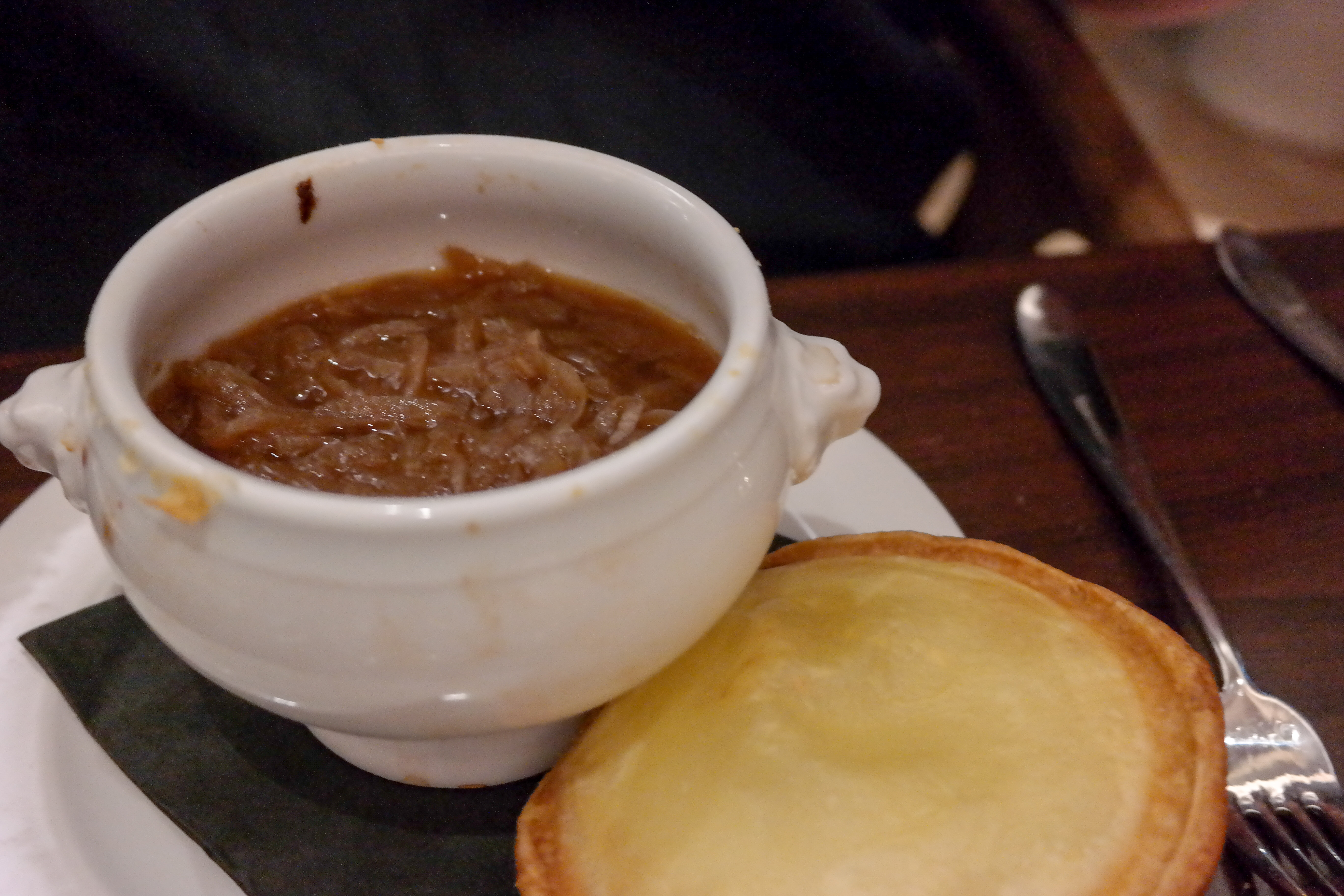 The Mains
For main we both ordered the same as it sounded incredible. BELFAST BLACK AND BRISKET PIE. Shin beef, Girolles, stout, hot water crust and served with French beans. We loved that this pie had an irish influence with the stout. The beef was incredibly moist and flavourful. It was a cold windy night outside so this seemed the perfect warming dish to enjoy in the wonderful surroundings. We chose to have twice cooked chips and Dauphinoise potatoes as our sides. Both were incredible.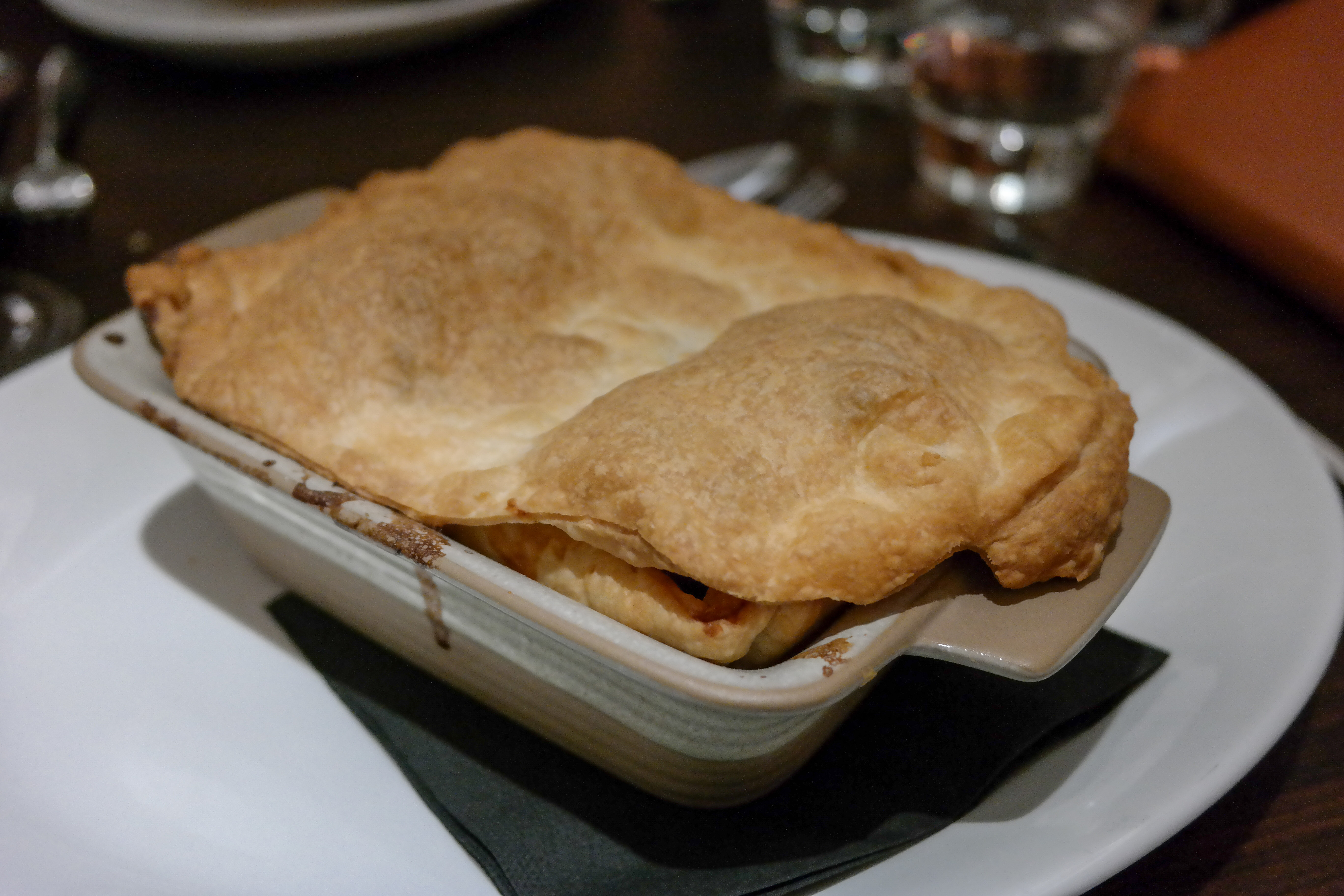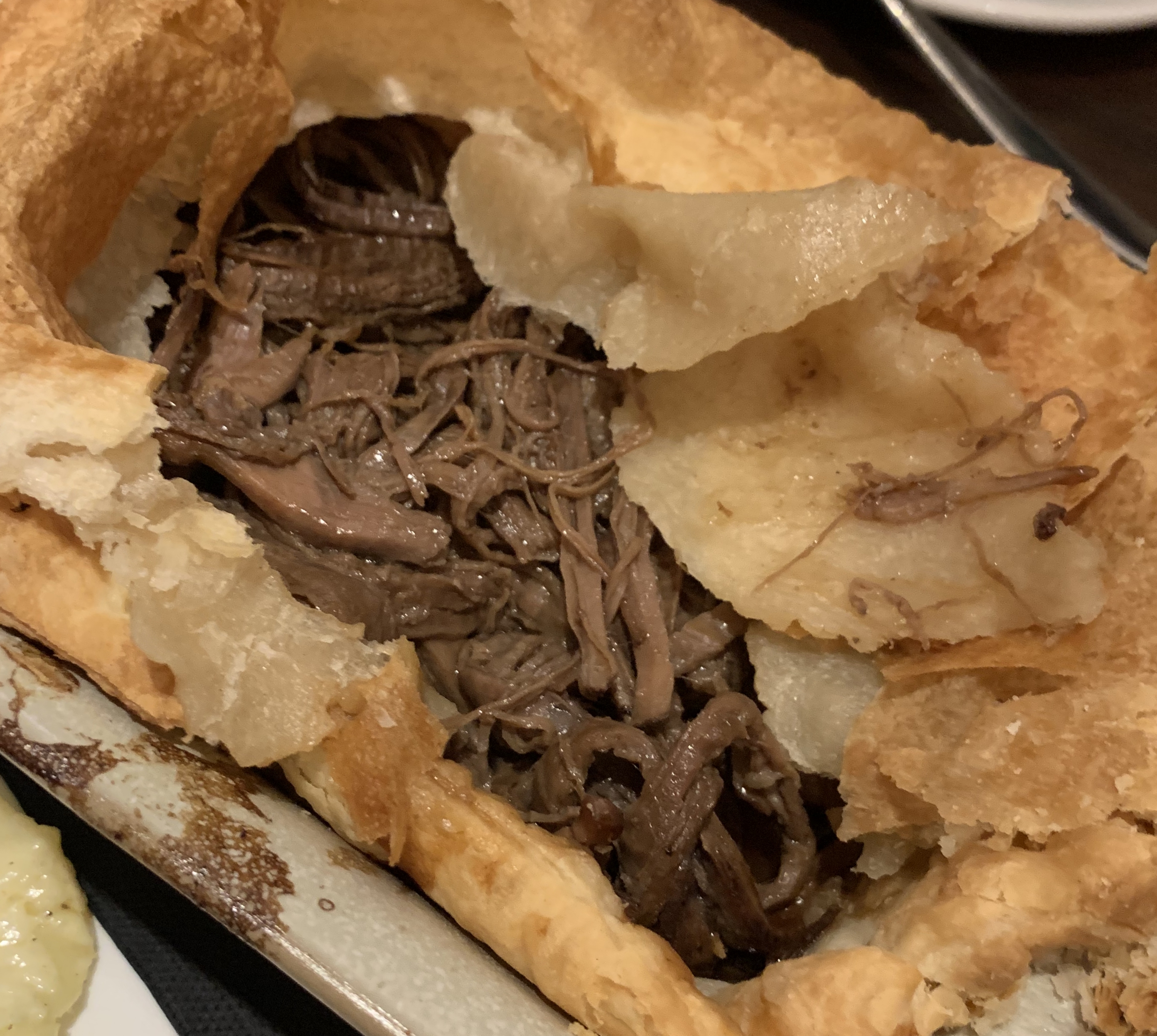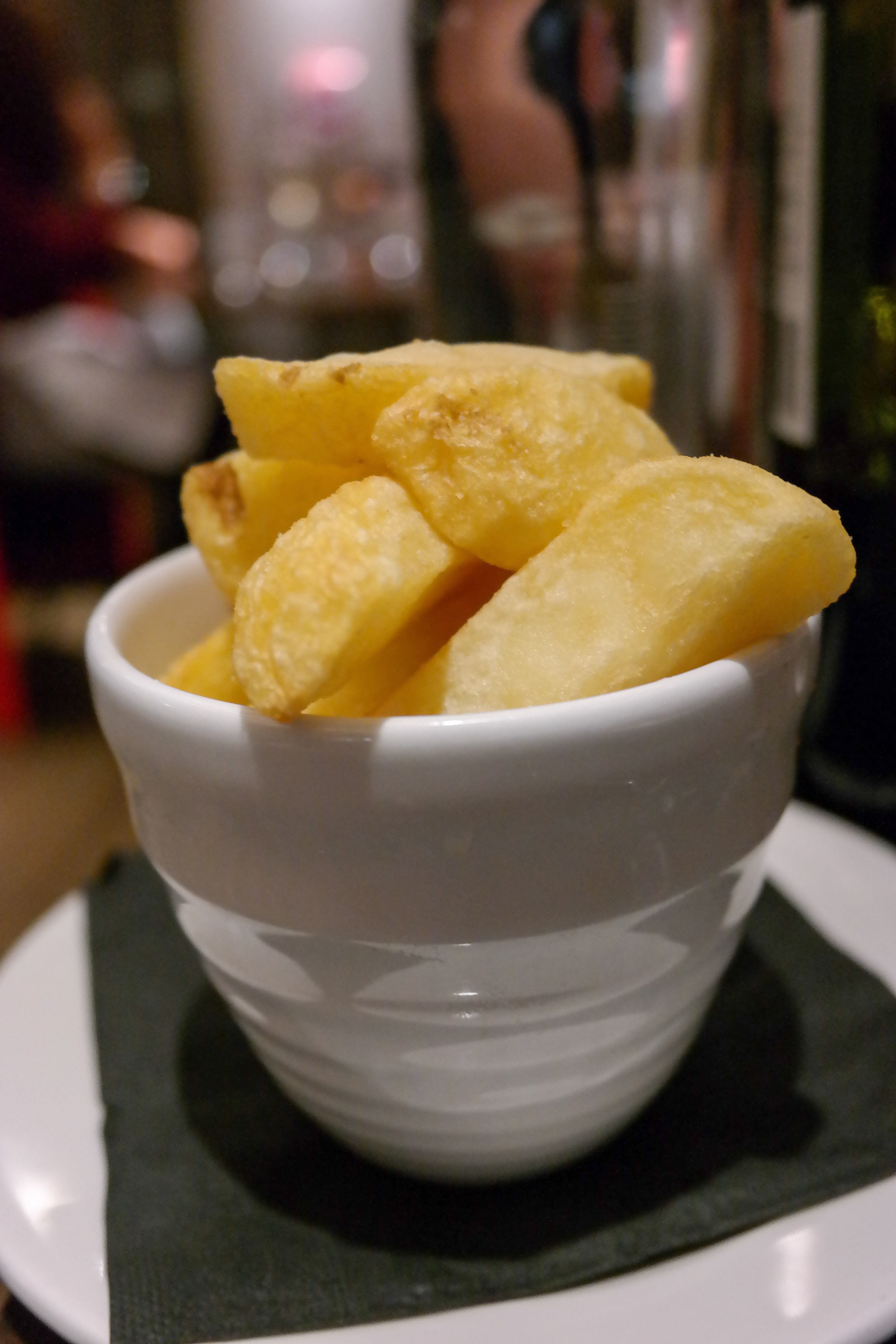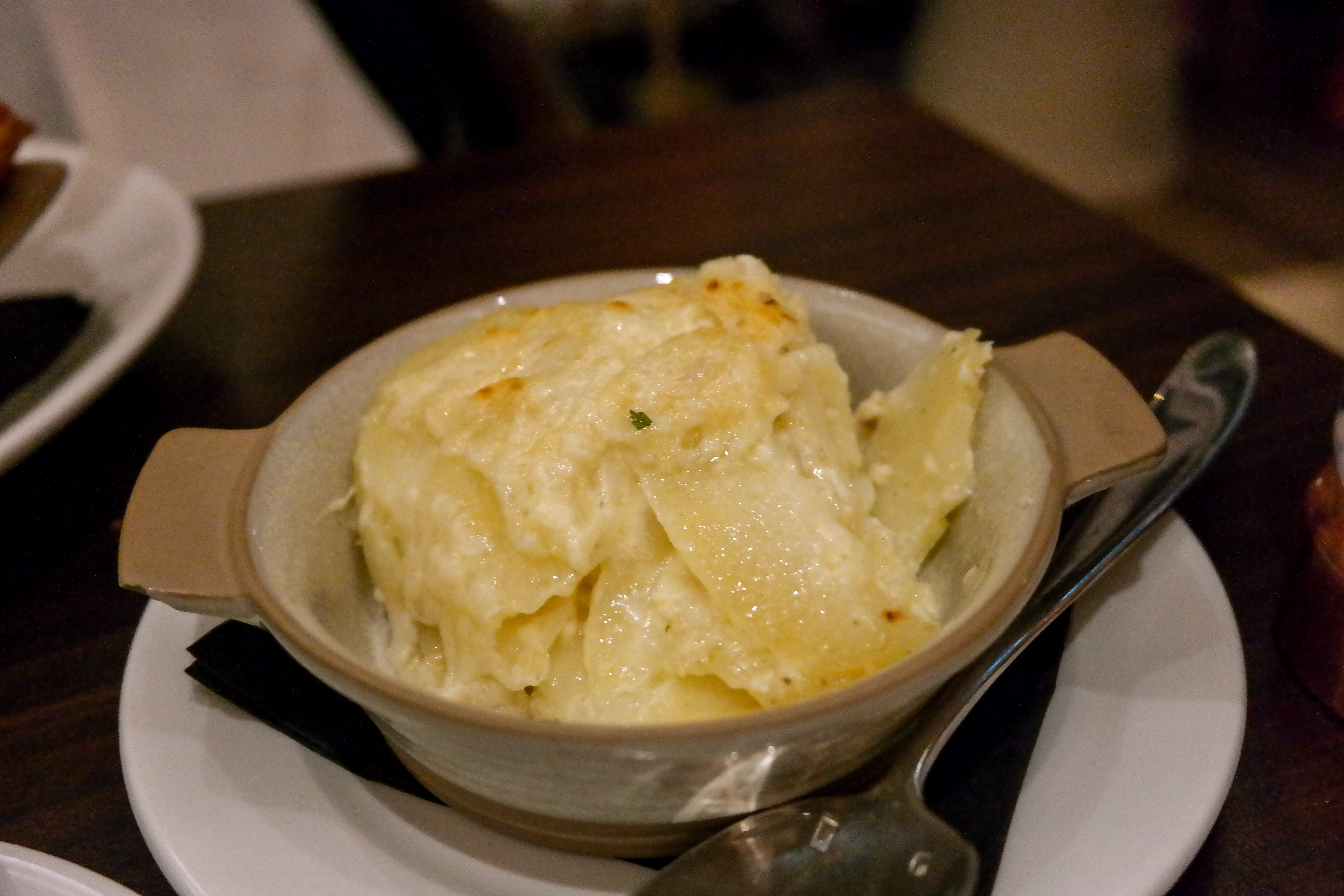 The Dessert
This course was definitely the pièce de résistance! We had the JACK IN THE BOX NOUGATINE CARAMEL. This was rich Irish whiskey, chocolate mousse and roasted hazelnuts. All presented in a box made of caramel topped with some sugar spun 'springs'. This was such a playful looking dish. It felt unfair dismantling it until I tasted the flavours. Everything just worked. The hint of whiskey, the crunch, the flavour of the roasted hazelnuts. This is award winning, obviously. So our highlight of the menu! We also had the CHERRY ALMOND BAKEWELL served with black cherry sorbet. Another fun dish. This came with a 'shard' of cherry sugar sticking out of it. Very creative and incredibly tasty.