Cafe Parisien Belfast – Review

We were very kindly invited to Cafe Parisien Belfast to check out their own menu. One of the newest additions to the Galgorm Group it is situated in one of the most visually attractive areas of our wonderful city. Facing the front of City Hall. Whether you're dining downstairs or upstairs the wonderful open plan and large windows make sure you are always dining with a view. At this time of year with Christmas decorations being everywhere and city hall lit up in splendor it is just perfect.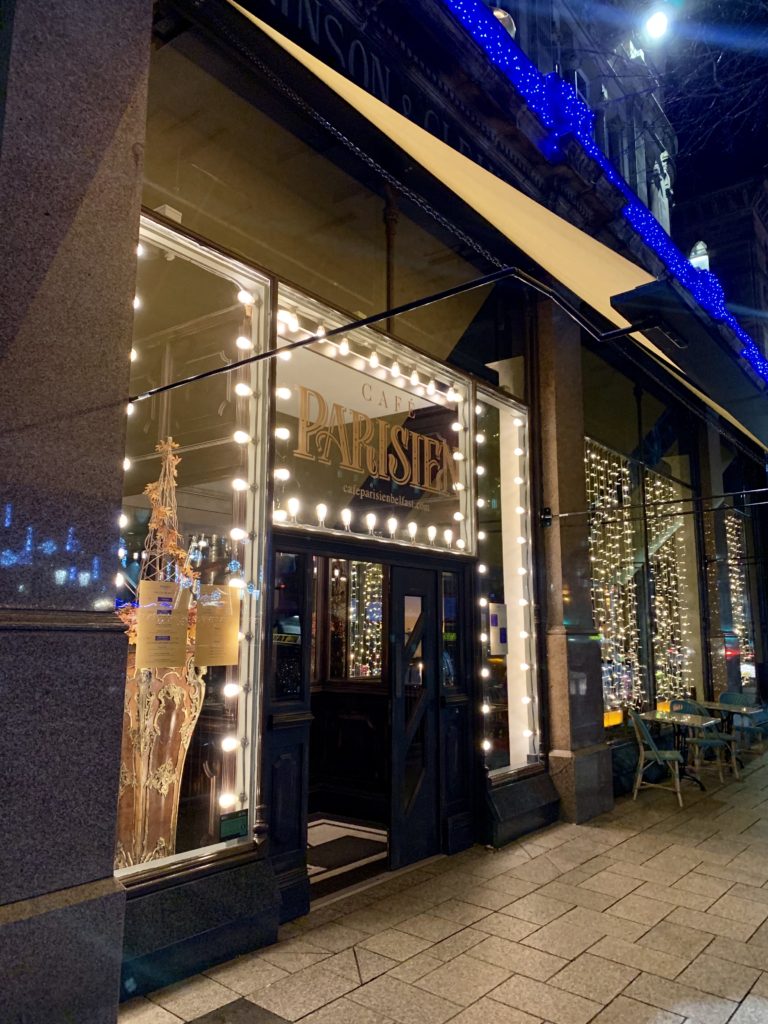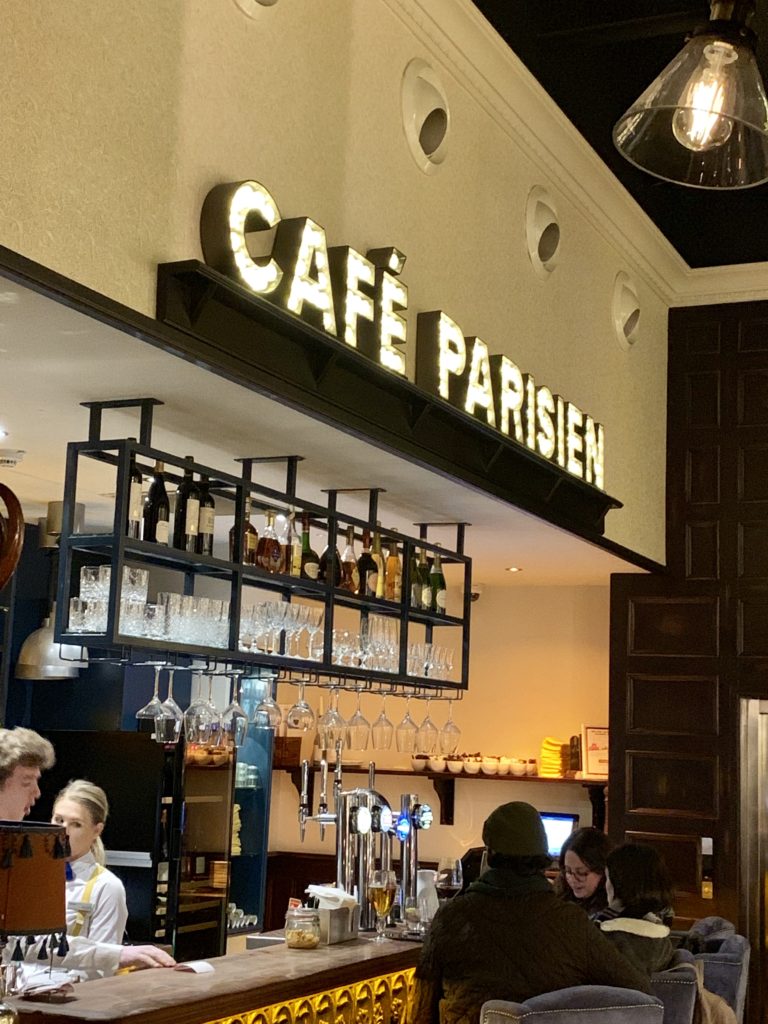 Cafe Parisen is located in the historic Robinson & Cleaver building in Belfast. Originally a linen warehouse it opened in 1888 which just adds to the wonderful atmosphere when dining.
The below picture is courtesy of Cafe Parisien and showcases the wall when you enter the restaurant.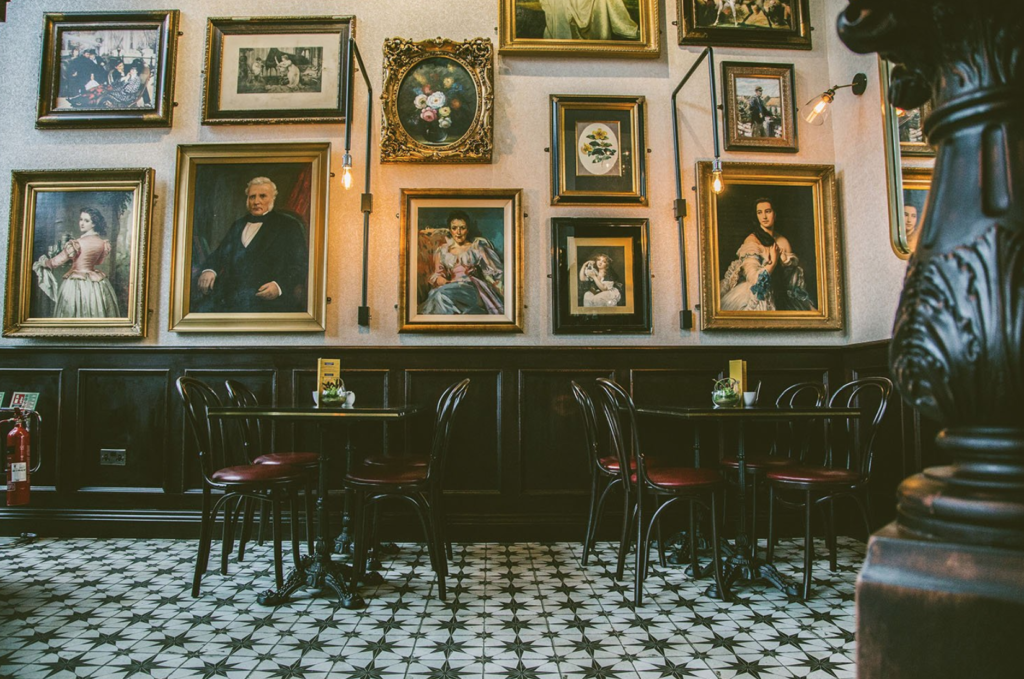 The Menu
The new menu is fantastic. Contemporary with a French twist. Simple straight forward menu that has something for everyone. So lets take a look at what we chose to have. The tables are adorned by a candle in a wine bottle which I think is a wonderful addition and french vibe to the restaurant. As ours burnt out it was replaced within minutes, that's attention to detail!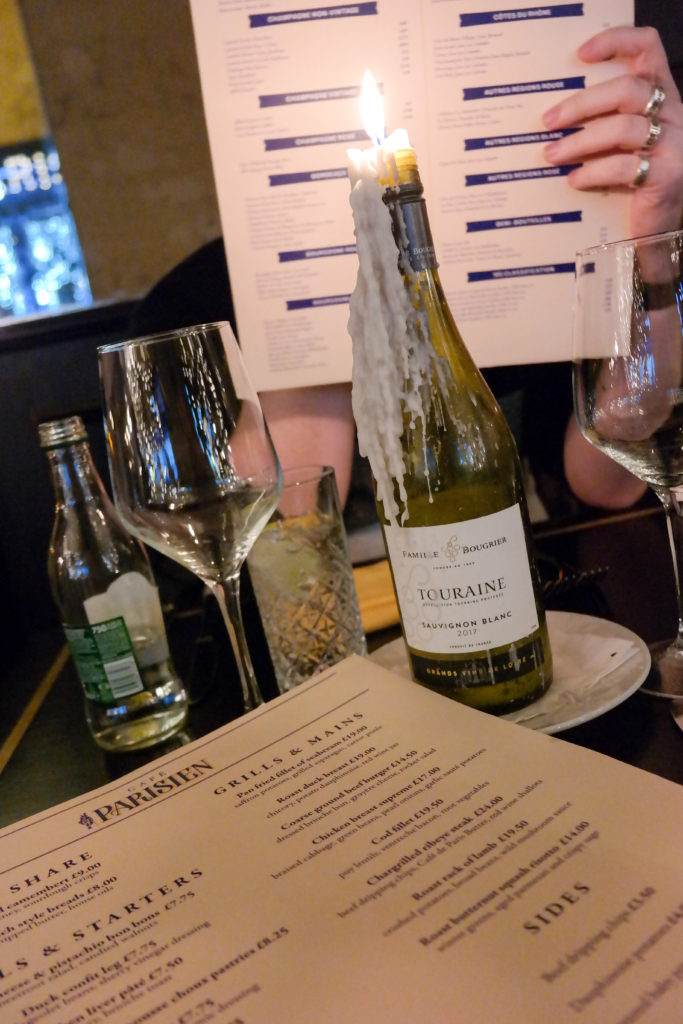 For The Table
Maybe i'm just impatient but when at all possible I always order something 'for the table' or to share. I love my food and want something to satisfy my hunger as soon as I sit down. We decided to order the FRENCH STYLE BREADS whipped butter, house oils. As much as I should't like bread so much, I do. It's always a go-to and a great dish to share. These breads were fresh out of the oven and served with delicious salty butter and olive oil with a swirl of balsamic through it. Really woke your tastebuds and readied you for the main event….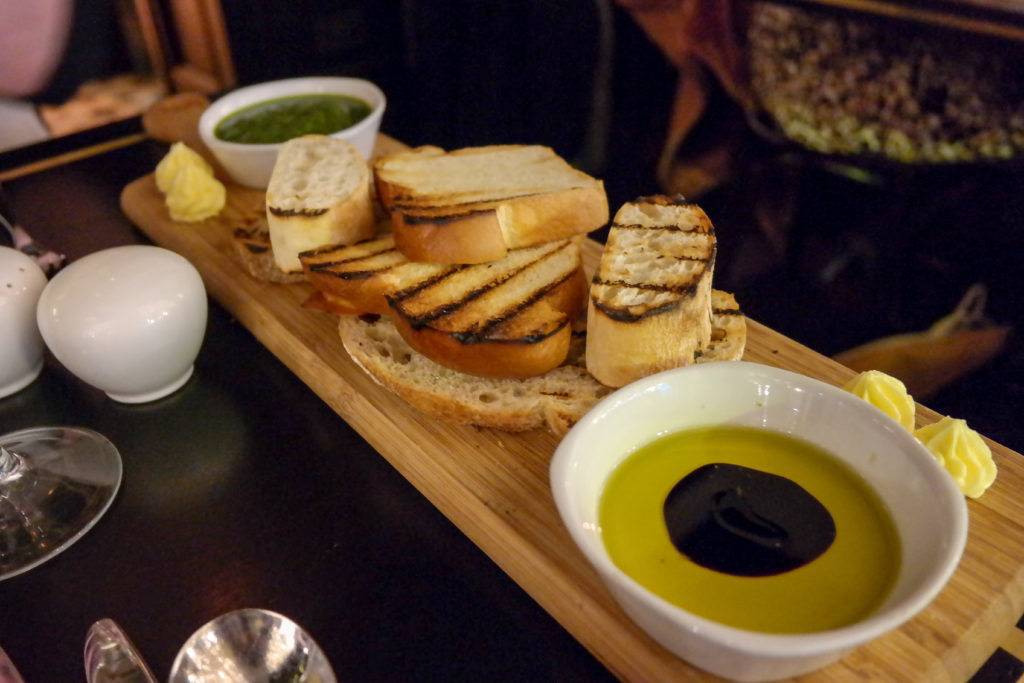 The Starter
For starter we had GOAT'S CHEESE & PISTACHIO BON BONS beetroot salad, candied walnuts. This was presented on a slate which works perfectly for this simple yet utterly delicious dish. It allows the ingredients to shine through where you get to focus on the beautiful presentation and colours. It is true that you eat with your eyes also. We also had FRENCH ONION SOUP gruyère crouton. This was a given when I spotted it on the menu. It's hard to find a good honest and simple French onion soup as it is meant to be. This ticked all the boxes. Deep deep flavours which are just highlighted with the accompanying gruyère topped crouton.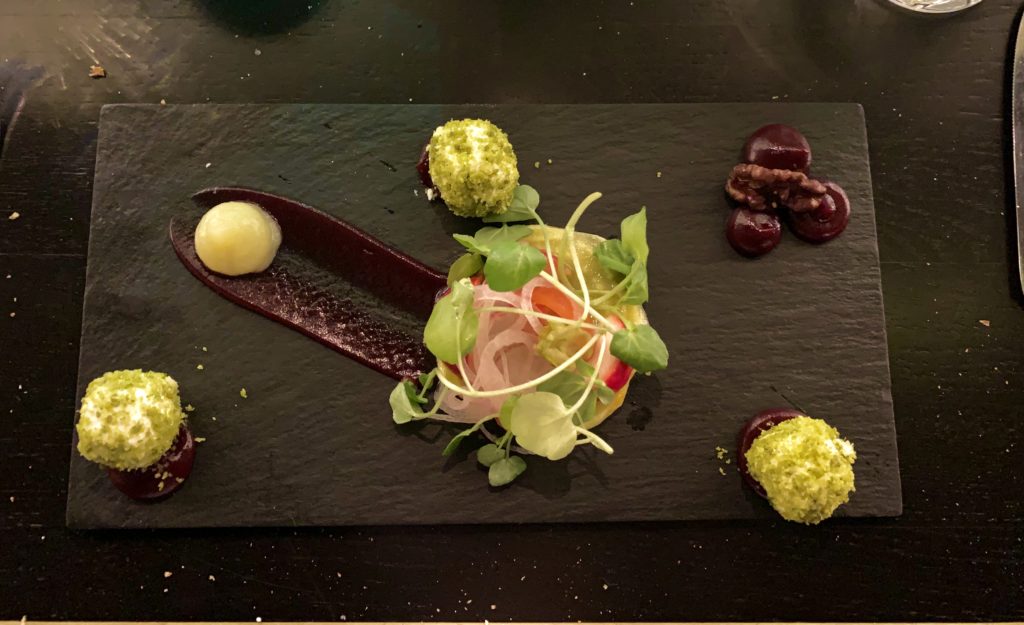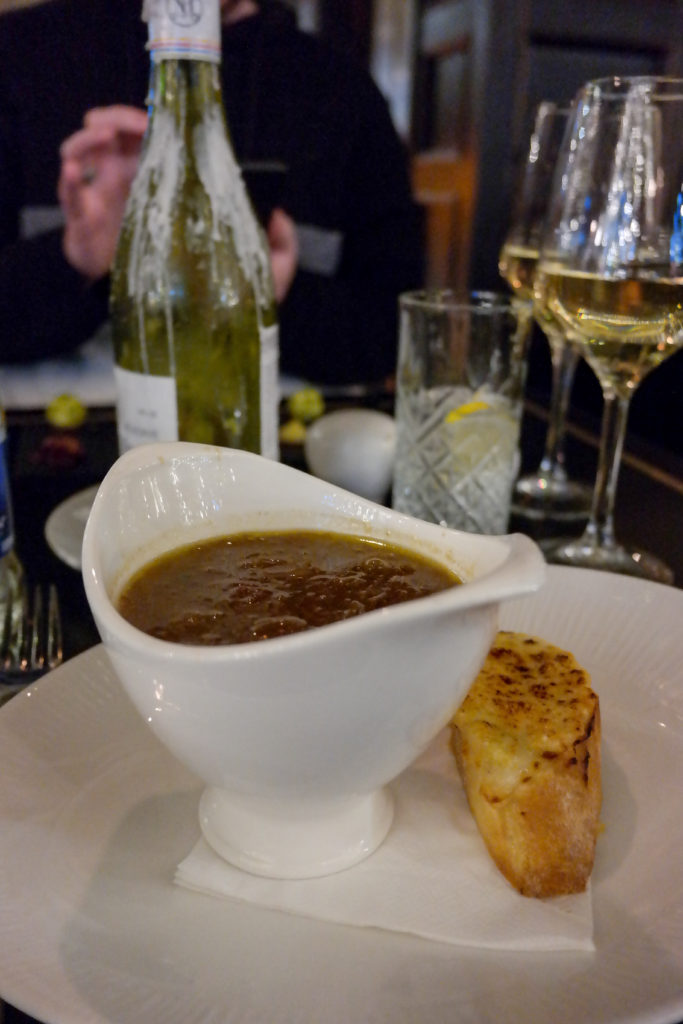 The Mains
For main we both opted for the CHICKEN BREAST SUPREME braised cabbage, green beans, pearl onions, garlic sauté potatoes. When this first came out it smelled absolutly delicious. You could smell all the flavours working well already. Perfectly presented with the chicken breast butterflied and resting on neatly sliced rounds of perfect waxy garlic sauté potatoes. It might seem strange to focus on potatoes but in this country, we do love our potatoes. The choice of potato in this case was perfect and it held its shape and didn't fall apart until sliced. Yet they were perfectly waxy and had absorbed all the flavour of the garlic. The chicken breast was perfectly cooked and moist with a little skin left on it was packed with flavour. The way the chicken was sliced was perfect for this dish as it not only made it easier to eat but it took the presentation to the next level.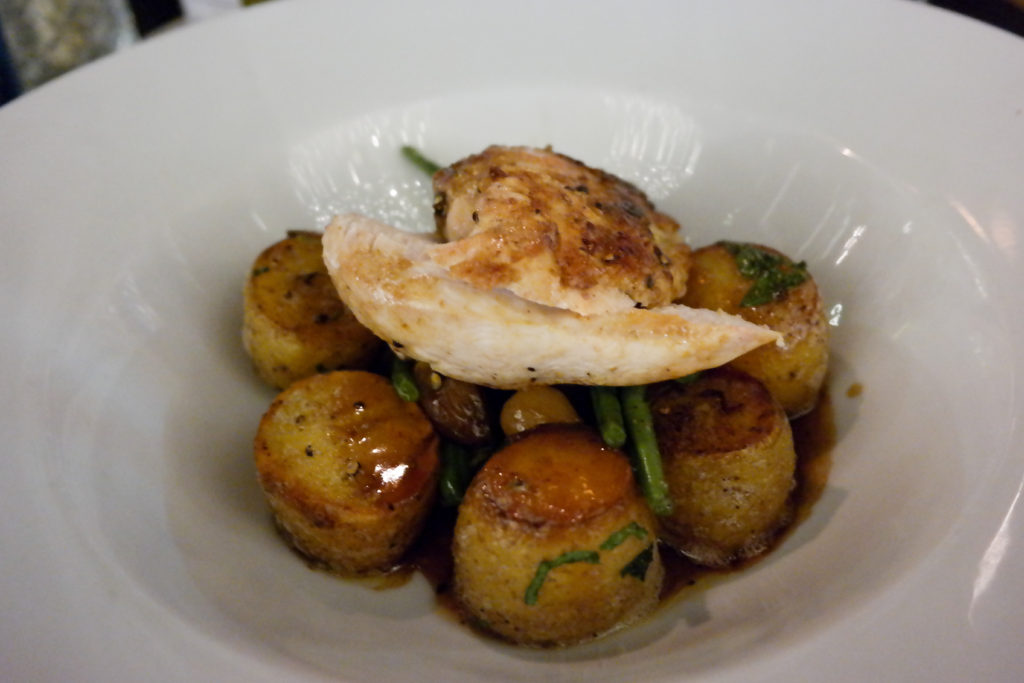 Dessert
Underestimating how full we were we decided to opt to share a dessert. Something I thought I would never have to admit to never mind write about. It's not a bad thing however, the portions in this Cafe Parisien do not seem larger than usual but you leave full, which is an absolute plus. We opted for the Petit Fours. This was a house selection of sweet treats. Little mouthfuls of joy. These change all the time so we won't spoil any surprises but you're in for a treat with these.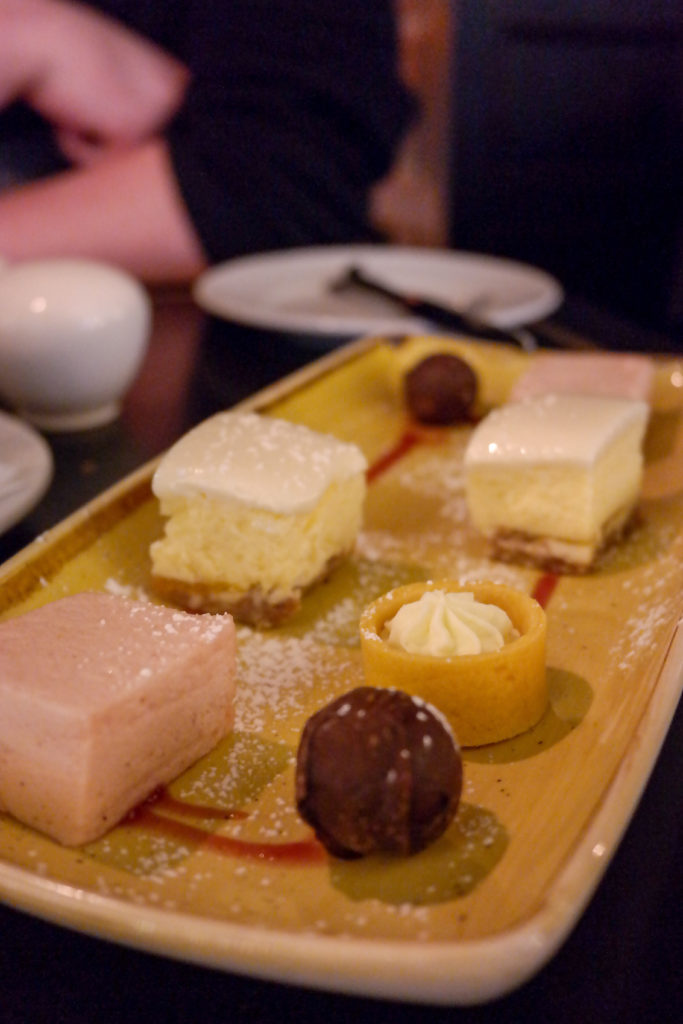 Overall Cafe Parisien should be on your 'to visit' list for Belfast. It's not only in the perfect location but you'll not want to leave. The staff are fantastic and very attentive. You could not ask any more. We'll be back and look forward to visiting at different times of year as the outside views change and the menus switch for the seasons.