Festive Afternoon Tea at The Merchant Hotel

My mum and I had the absolute privilege of taking a very special Festive Afternoon Tea at The Merchant Hotel in Belfast last weekend. With the city centre bustling with Christmas shoppers it is a welcome retreat of calm in the city. It is one of my absolute favourite buildings in Belfast and the only AA 5 Star Rated hotel in Belfast. The building was purpose built as the headquarters of the Ulster bank and designed to appear elegant, substantial and prosperous, traits that still stand clear today.
Afternoon tea is served in The Great Room within the hotel. This is the formal dining space and lends itself perfectly to afternoon tea. Relatively open plan but with subtle divisions give each diner just enough privacy without disrupting the beautiful views around you. As you sit at your table you can't help but look around, up and down, constantly. As you notice more and more beautiful features about this building, not to mention the famous Merchant Hotel Christmas tree! 
The Festive Afternoon Tea
Now afternoon tea in The Merchant Hotel is fabulous on any day. However the Festive Afternoon Tea takes things one massive step further. As a firm and avid lover of Christmas, anything Christmas is very exciting. When you are first seated at your table you immediately see a Christmas bauble with The Merchant Hotel logo <little squeal>…. That's a good start!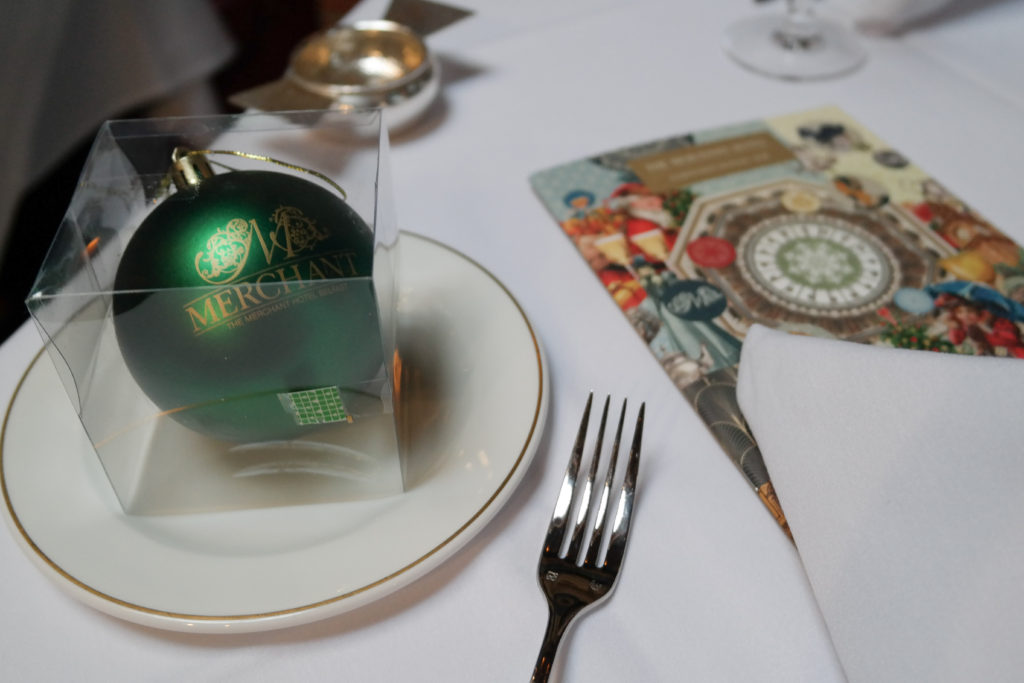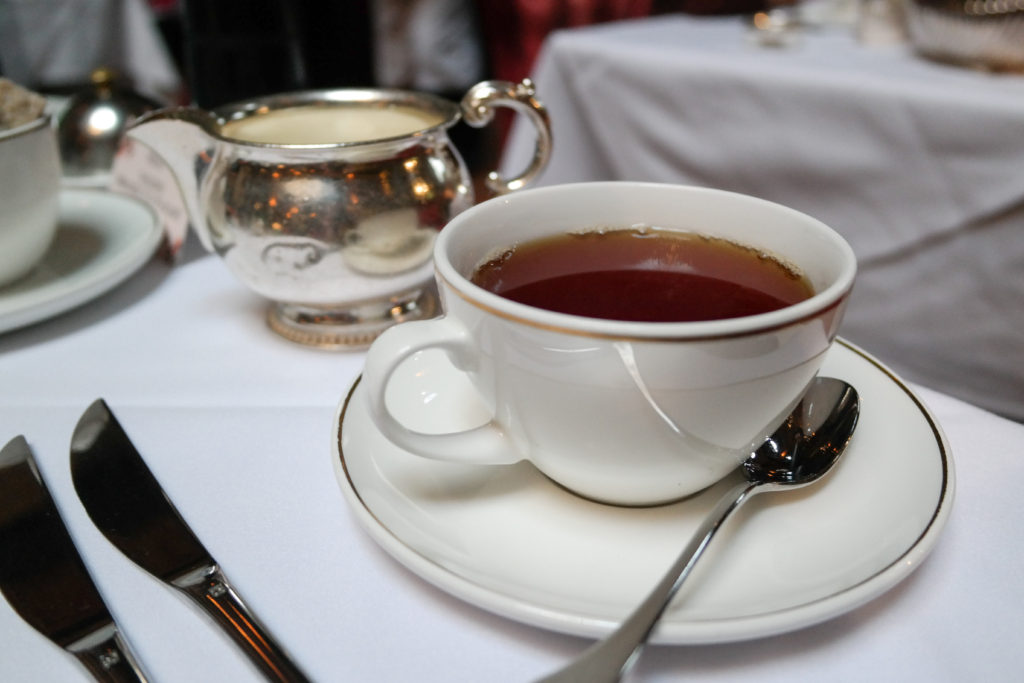 You are then presented with a beautiful menu with a few afternoon tea options. And several pages of teas which you can have with your afternoon tea. The options are quite extensive. But my favourite tea in The Merchant Hotel is the Merchant Blend. It has been specially blended and blended incredibly well. 
You place your order and sit back in the wonderful surroundings and enjoy either some light piano music or as we were treated to, a choir of Christmas carollers from a local school! Beautiful!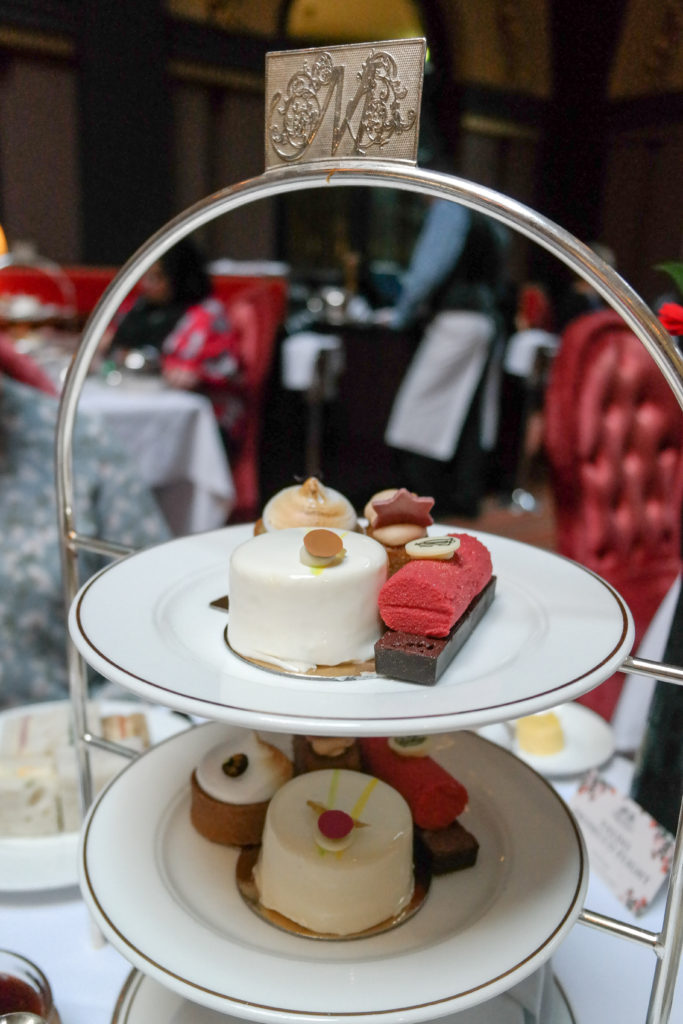 The Arrival! 
Within no time at all your beautiful silver teapots arrive with your tea. This is poured for you by the ever diligent and attentive Merchant staff. Silver service afternoon tea is really the only way to do afternoon tea properly. It's no surprise that The Merchant Hotel has went all out in this aspect. 
Within a short time your three tiered afternoon tea stand arrives…… You know you should have your sandwiches first but the first thing you inevitably notice is the sweet pastries and patisserie. No no… lets maintain some dignity here and begin with the sandwiches. 
The Sandwiches
The sandwiches come on a separate which is placed in front of you. They are delicately cut into small rectangles in the perfect sizes. You get one of each variety of sandwich and as you think the next one cannot possibly be better than the last, it is. They're all incredible. They will obviously vary slightly on the Festive Afternoon Tea compared to the standard afternoon tea which is exciting. Just take a look at the selection below!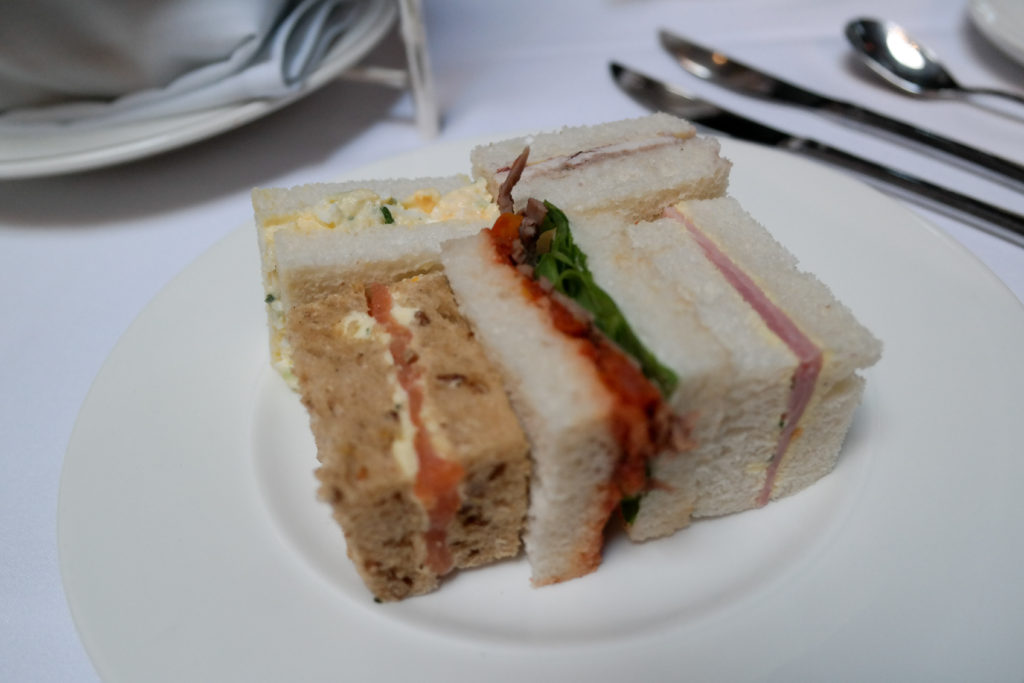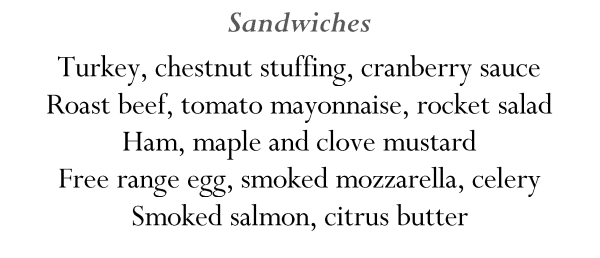 The Patisserie
Now you can finally look at the beautiful patisserie. These are so incredible you both don't want to eat them and at the same time don't know which one to devour first. The lemon and ginger meringue tartlet was a firm favourite of mine……until the next course….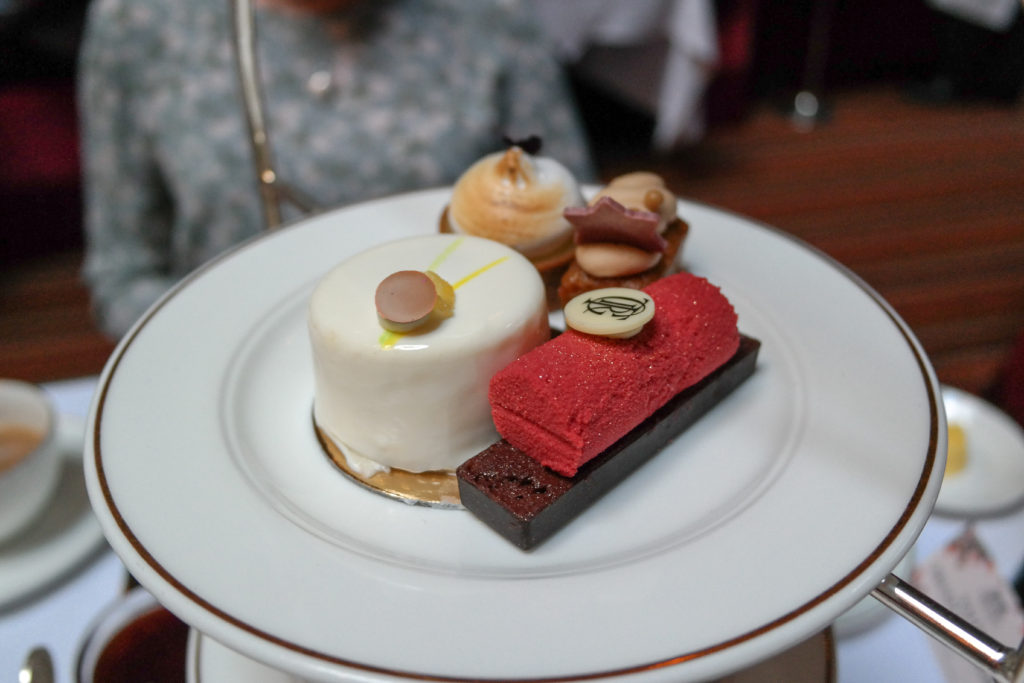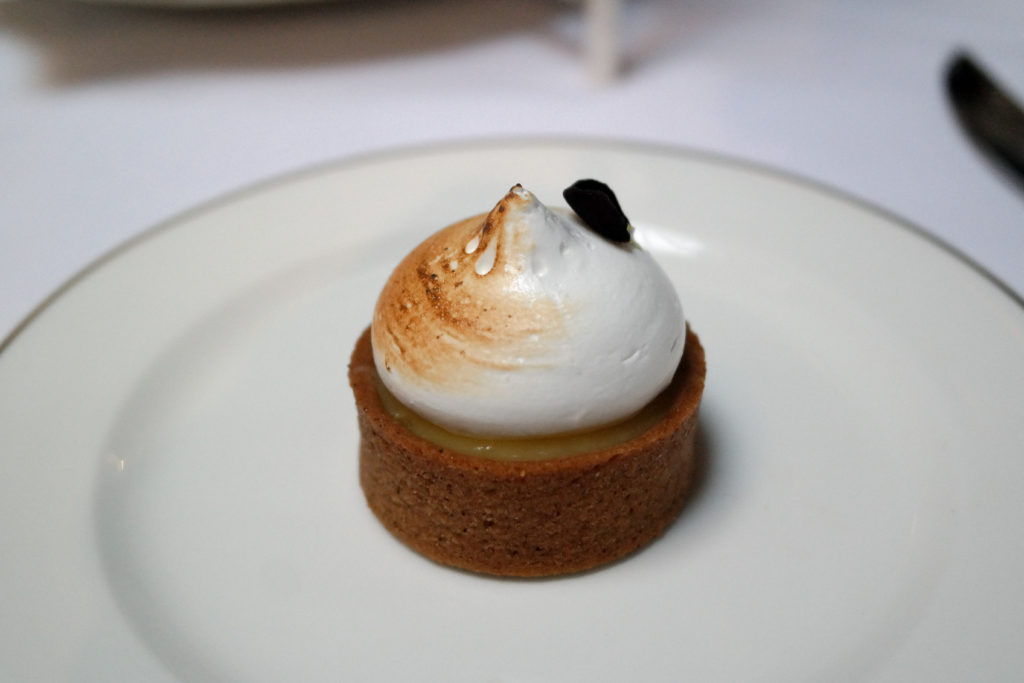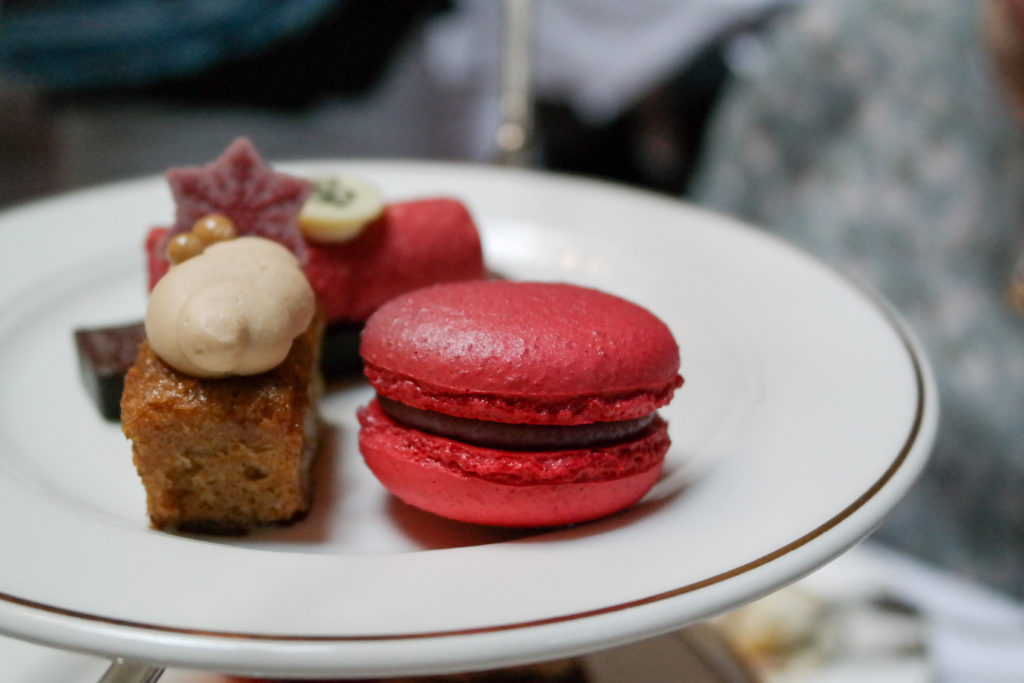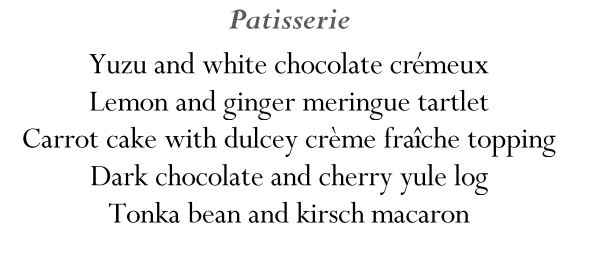 The Bakery
So on the bottom tier of the afternoon tea stand is a folded up white linen napkin…. what could be inside. 4 beautiful miniature scones. Two plain scones and two mulled wine fruit scones. These are just beautiful with the jam and clotted cream served with them. We thought isn't this just wonderful…. until a waiter arrived with a tray… A TRAY…. full of Christmas baked treats. Well it would be rude not to take one of each. There was mince pies, Christmas cake and Gingerbread men (which is still sitting here as I cant bare eat him!). I resisted the temptation to just take the tray…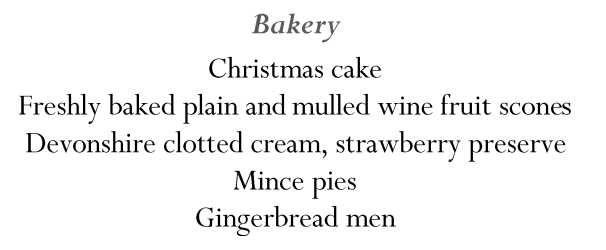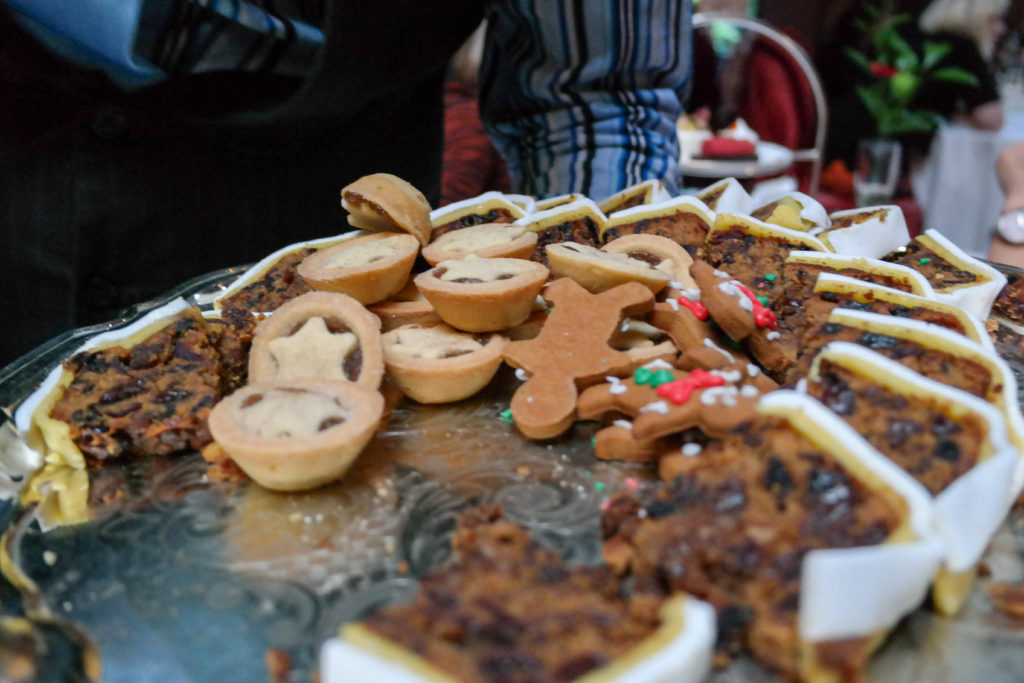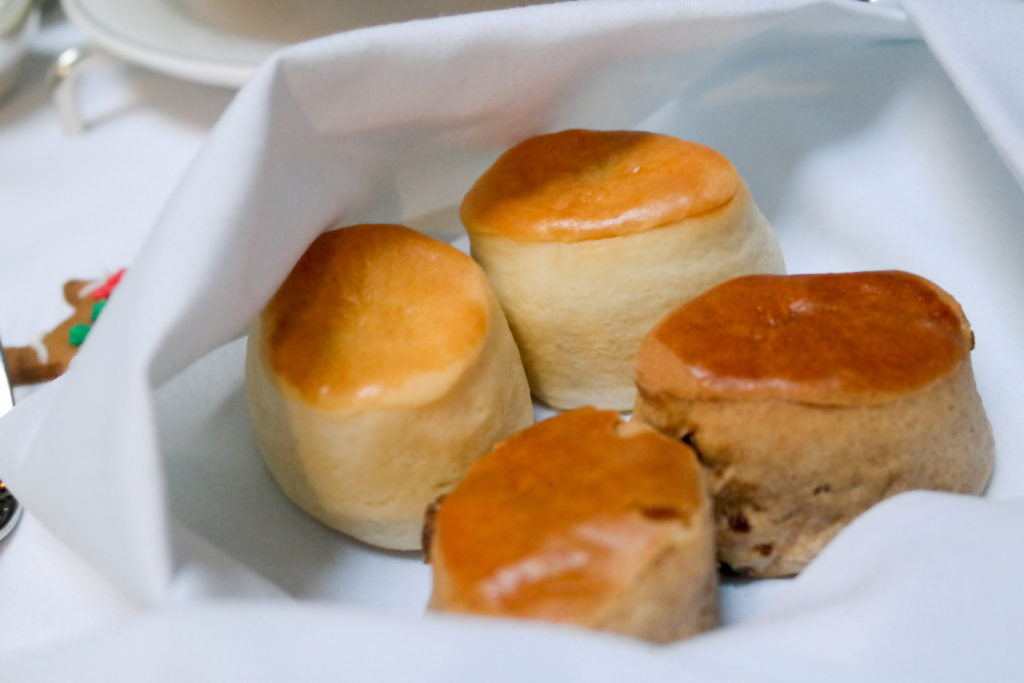 This is by far the best and most luxurious afternoon tea we have ever had in Northern Ireland. This is a wonderful indulgence it would be a privilege to repeat. A massive thank you to the incredibly attentive staff and of course the chefs. Stay tuned for an interview with her coming soon!
Let's cover the important bits. At the time of writing this afternoon tea is £31 per person and served daily from 12:30pm – 4pm. The festive afternoon tea is available now until the end of the festive period. 
If you do go, The Merchant Hotel are running a great competition too to win a £100 gift card. Simple share your photo on social media with the hashtag #MerchantMemories