Using your festive lights all year round
FestiveLights asked us our opinion on using your festive lights all year round and we're massively in agreement. There is a huge trend for fairy lights and other subtle lighting in homes these days so it makes perfect sense.
So as most of us have already packed away our festive lighting after Christmas we were considering how we could use ours around the home instead of packing them away for another whole year. We had got so use to seeing the nice twinkle of our lights over the festive period. If you do it right its beautiful and it's surprising how festive lights can totally transform everyday objects like plants and ornaments! So we're going to share some of our personal ideas for you to try.
Transform something ordinary
We'll start with the above suggestion. Transforming something which is pretty ordinary and just sits in the corner like a plant can really become a beautiful feature in your home. A large houseplant is perfect for this. Either battery or mains power lights are fine. I recommend using ones like these firefly LED lights which are suitable for indoor and outdoor use. As afterall we do water our plants so safety first I would always use outdoor suitable lights.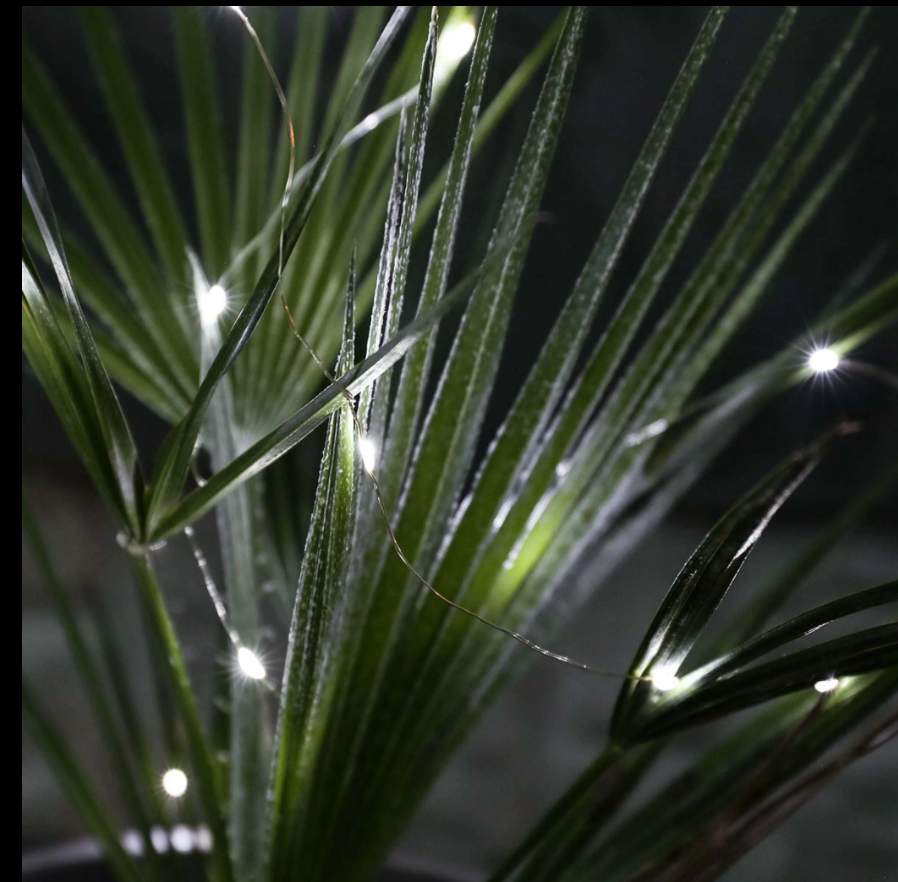 Transform your dining table
A lot of us don't think of doing this in our own home. Yet it is now almost cliche at weddings etc and we always admire it then. Something as simple as a small battery pack powered led light set intertwined along your dining table really sets off that special meal whether you're aiming for a romantic meal or just a cosy night in as the cold nights begin to set in. We love this idea!!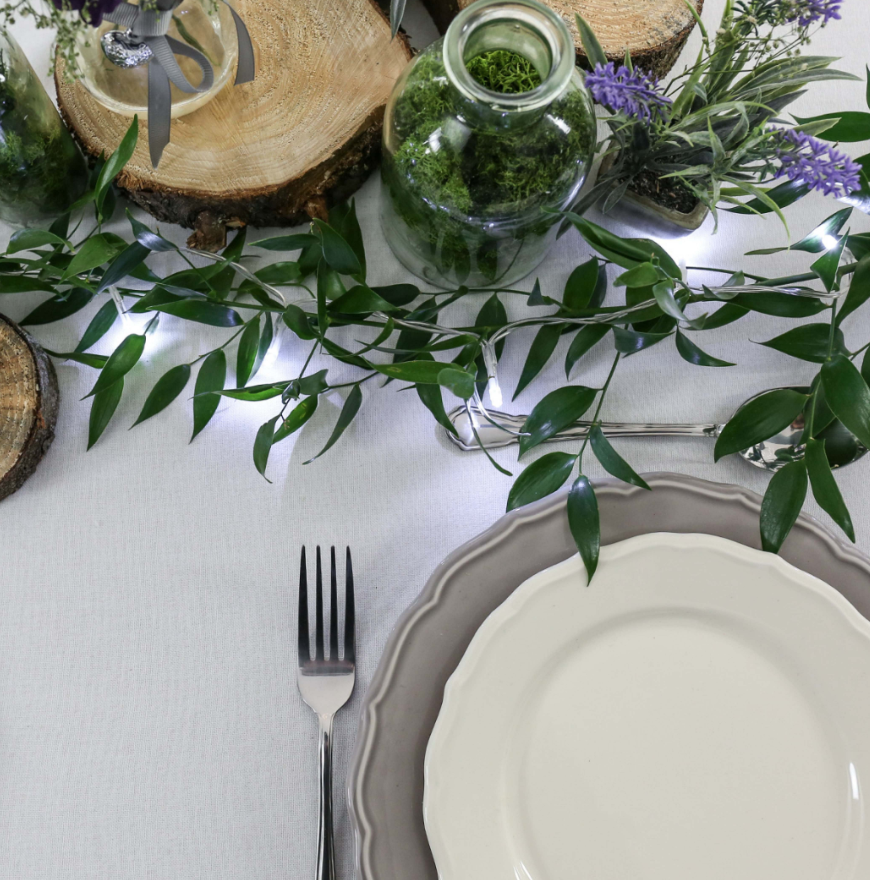 Draped Lighting
With so many LED light sets now coming available with different 'lamp shades' on each LED they are becoming more and more decorative. These more decorate LED light sets are perfect for draping along fireplaces or shelves. It just adds that little bit more interest to a room and really highlights some ordinary pieces of furniture which we probably wouldn't look at twice! Something like these Rose Gold Metal Lantern Fairy Lights are a perfect example.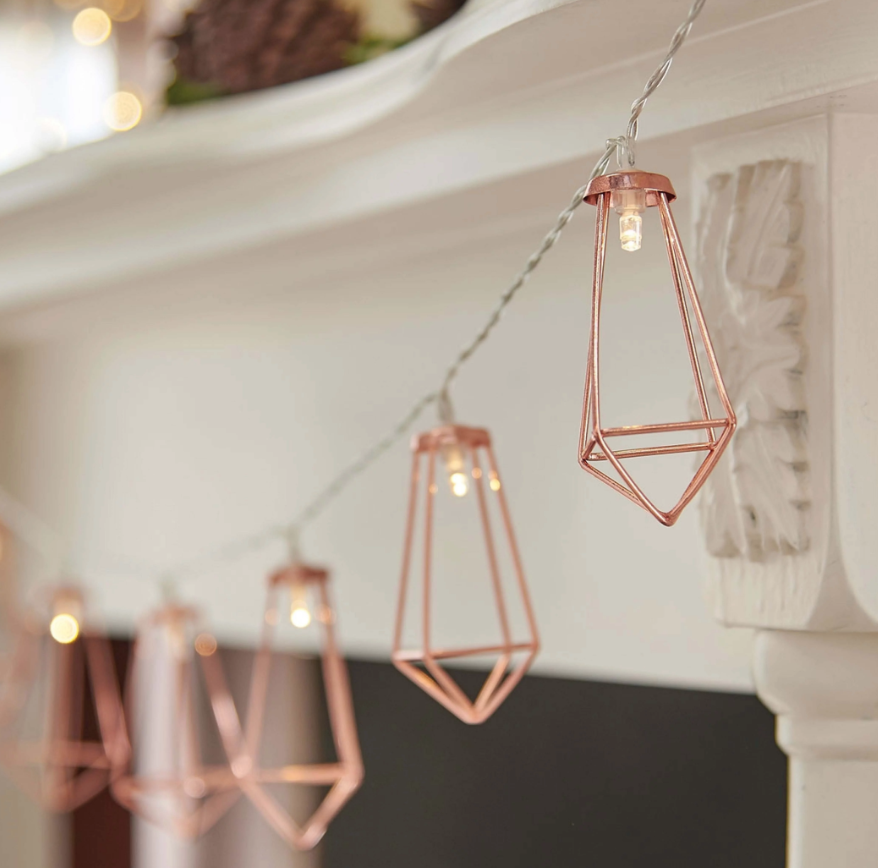 So those are our top tips on how you can use some of your festive lighting all year around instead of it being stuck in a box for most of the year!