Pancake Tuesday with Skippy® Peanut Butter
Shrove Tuesday is the day in February or March immediately preceding Ash Wednesday, which is celebrated in some countries by consuming pancakes. This has become commonly known among many people as simply Pancake Tuesday. This year Pancake Tuesday falls on 5th March. So we're sharing with you our favourite pancake recipe in advance so you can get everything prepared!
We're also giving away 8 jars of Skippy® Peanut Butter in our competition from 18th Feb – 4th March so make sure you enter!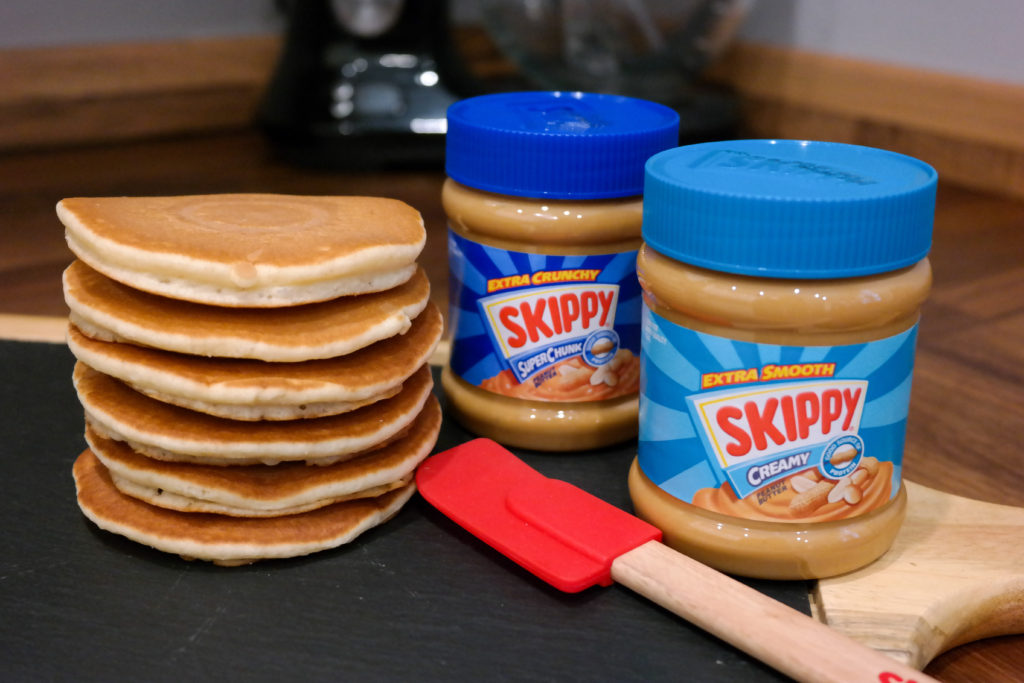 Skippy® Peanut Butter, one of the widest known peanut butter brands in the world had sent us a jar of each of their Authentic American Style Super Smooth and Extra Crunchy varieties to try on our famously good pancake recipe and asked us to share this recipe with you. Made using using only the finest American peanuts with a finer grind which melt in the mouth. Looking back at the photos I can almost smell the peanut butter still!!
Of course, peanut butter isn't for everyone so we'll suggest some other favourite toppings to get your mouth watering!
Here is the little bit of history because I am a complete history geek. This comes from Historic-UK. Pancake Day, or Shrove Tuesday, is the traditional feast day before the start of Lent on Ash Wednesday. Lent – the 40 days leading up to Easter – was traditionally a time of fasting and on Shrove Tuesday, Anglo-Saxon Christians went to confession and were "shriven" (absolved from their sins). A bell would be rung to call people to confession. This came to be called the "Pancake Bell" and is still rung today.
Shrove Tuesday always falls 47 days before Easter Sunday, so the date varies from year to year and falls between February 3 and March 9. In 2016 Shrove Tuesday will fall on the 9th February. Shrove Tuesday was the last opportunity to use up eggs and fats before embarking on the Lenten fast and pancakes are the perfect way of using up these ingredients.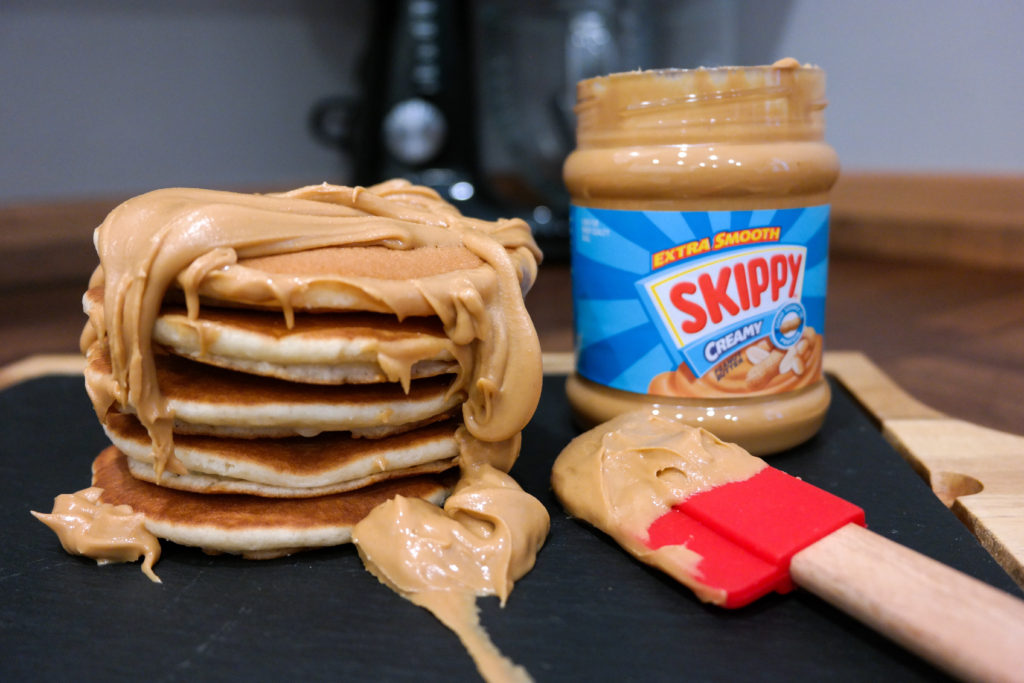 This is our fool-proof pancake recipe which makes around 10 small pancakes, give or take a few depending on how your first one or two turn out. Always allow for the first one to go wrong. It nearly always does. So don't give up!
This recipe has been passed down generations, tried and tested and modified over the years to make it better and better. Add some Skippy® Peanut Butter and its incredible!!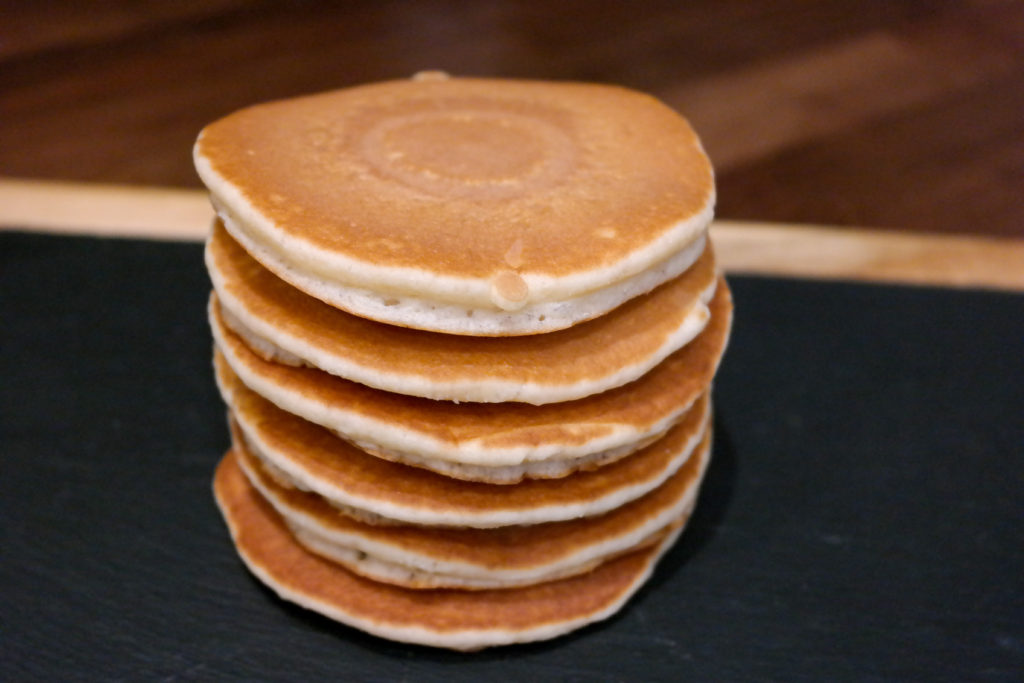 BakingBar's Fluffy Pancakes
The Ingredients:
200g NEILL'S® Plain Flour
1tsp Baking Powder
2tbsp Caster Sugar
1tbsp Light Brown Sugar
0.5tsp Salt
200ml Milk
1 Egg
30g Melted Butter
The How-To:
Sieve the flour, baking powder and salt into a large mixing bowl.
Add the two sugars and mix together until evenly combined.
Make a well in the centre of the dry mixture and add the milk, egg and melted butter.
Whisk together by hand until all the ingredients are combined. A balloon whisk is fantastic here as it quickly gets rid of any lumps.
This is quite a thick batter so don't worry.
Add a large spoonful of the batter to a lightly greased pan on low heat.
Once bubbles form and start to burst on the surface flip the pancake and cook on the other side until lightly brown.
Don't worry if you burn the first one as you play around with heat and time settings. The pan will settle at a good temperature.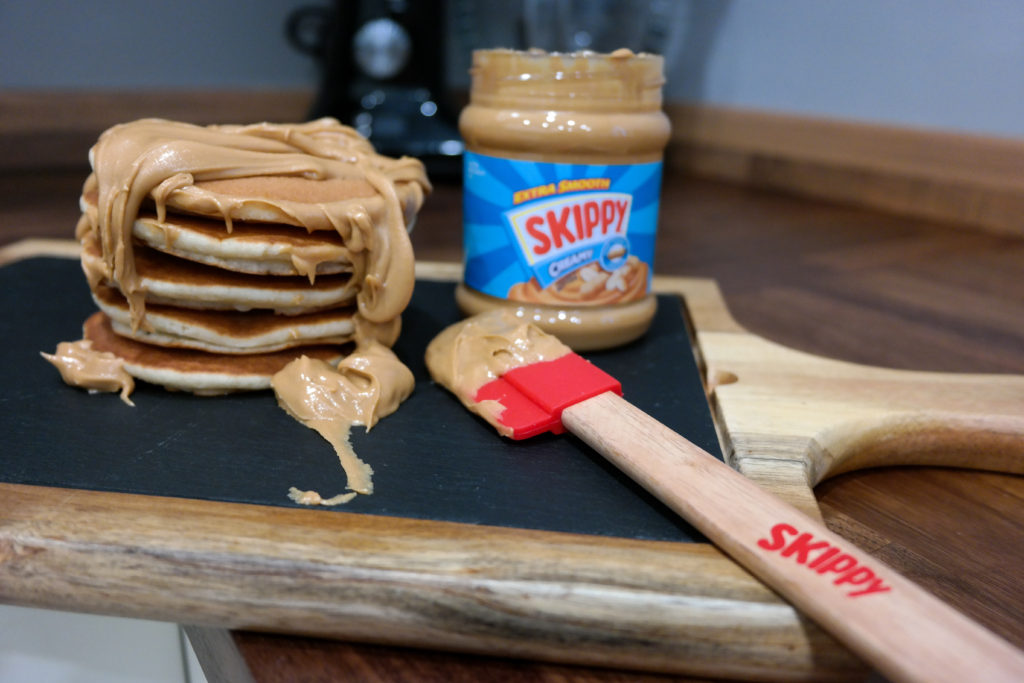 Ways to serve?
We want to hear your favourite combinations but here are some of ours.
Skippy® Peanut Butter
Skippy® Peanut Butter with banana slices
Golden Syrup
Chocolate Sauce
Butterscotch Sauce
Jam and Skippy® Peanut Butter
Skippy® Peanut Butter and apple slices