How to make a foodie say 'yes!'
We all want our engagement to be memorable, whether we're the ones proposing or being proposed to. A big part of this is by making sure that the proposal is tailored to your other half and all the things they love. What about if they're the biggest foodie you know? We've compiled a list of the five ultimate proposal ideas for those who can't get enough of the grub!
With a takeaway
For foodies who would rather watch a movie on the sofa than get dressy and go to a restaurant, a takeaway could be the ultimate proposal. It will be more of a surprise for them too! Your proposal will probably depend on the type of takeaway cuisine that your other half enjoys but we do have a few ideas.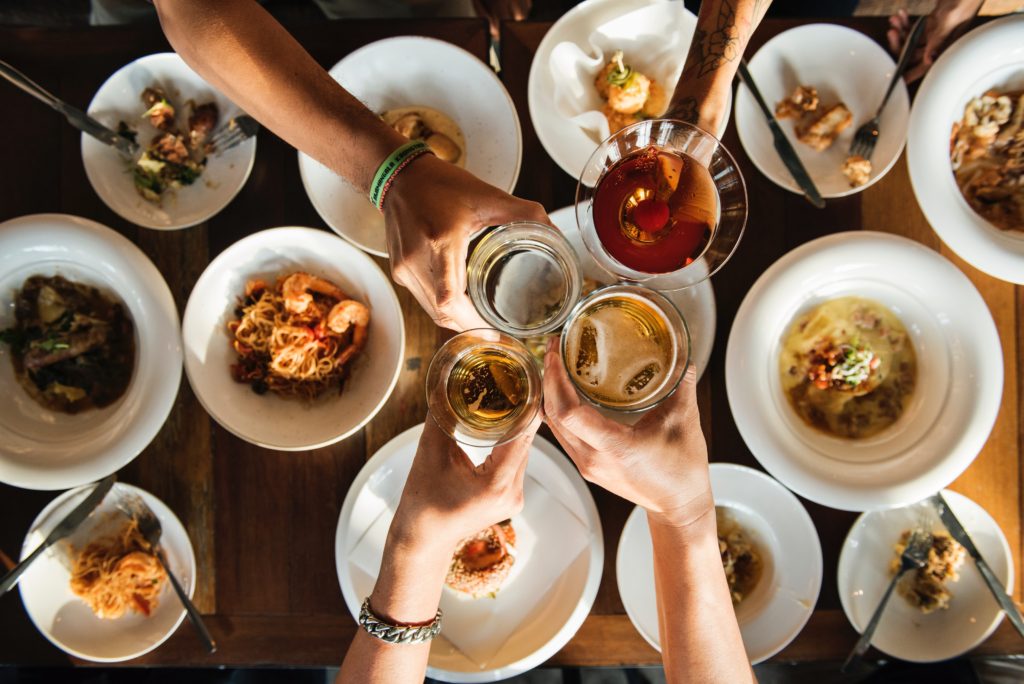 Thankfully, the UK has an abundance of takeaways from which to choose from and with technological advancements, this is increasing even more. The Ford Transit Connect has excellent storage space and the automotive manufacturer is planning on cashing in on this by creating an automatic delivery service that will drop off your ordered food and drink — and it is closer than you think! This highlights that the death of the delivery driver – metaphorically speaking – may be near.
If you're both a fan of Chinese food, a homemade fortune cookie could be a well-themed proposal. Follow the steps for making your own fortune cookie, complete with your personalised message that asks your loved one to be yours forever.
Although slightly less thoughtful and romantic, a proposal with pizza could be the key to some hearts. On the inside of the pizza box write your special message, or carefully arrange the toppings into a love heart before dropping to one knee — smooth.
With baking ingredients
Some foodies refuse to believe that any baked goods are better than their own. These are the type who love to take photos of their homecooked food and take it into the office for everyone to enjoy. If this sounds strangely like the person that you're proposing to, you might want to propose to them when they're in their happy place — baking in the kitchen.
We spotted one example where someone had carefully glued an egg back together for their loved one to crack and discover an engagement ring inside. If this sounds a little too complicated, why not hide the engagement ring in one of her ingredients? When they go to pour flour or sugar into their mixing bowl, you'll be ready to jump in and ask those all important four words.
Once the tears and hugs are over, they can return to bake some celebratory goodies!
With a picnic
Is your foodie partner more of the outdoorsy type? If so, a romantic picnic for two could be the ultimate proposal story.
Start by going on your favourite walk, perhaps it has some special meaning for you both. Then, lay a picnic blanket down at your chosen spot and enjoy a picnic for two. If you're feeling prepared and super romantic, you could go to this spot earlier in the day and decorate the area with fairy lights and their favourite flowers.
Once you've eaten the amazing food you've prepared (or bought from the supermarket), ask your partner if they'll take your hand before popping a bottle of bubbly and enjoying the rest of the day together. In the summer months, plan this date for an evening under a clear sky where you can propose under the stars!
With cupcakes
If your partner is a lover of cake, we'd say cupcakes are the cutest way to propose. First, if you're making them yourself for extra brownie points, remember that they're simpler to make than one big cake and are much easier to decorate. Once you've decided on the flavour and design of the cupcakes, start thinking about how you're going to pop the big question.
The big moment can be nerve-wracking, but have you thought about letting the cakes do the talking? You could put a letter on each cupcake that spells out those magical words, "Will you marry me?". Or, add one extra special decoration to the icing in the form of diamond rings. We wouldn't recommend hiding the ring inside the cake, a choking hazard is known to be a mood kill. 
Perhaps your other half isn't the biggest fan of cake (are you sure you want to propose?) and this is where a donut proposal comes in. Present your loved one with a tray of donuts and in the centre of their favourite one, sit the diamond ring. Just do-nut forget your important line…
With fine dining
Sometimes a simple fancy meal is perfect for the foodie who has expensive taste. Keep the ring hidden in your jacket pocket and let the restaurant know about your plans — you'll probably get an extra special service and maybe a free dessert…
There are a few ways you can pop the question in a romantic restaurant. If they're guaranteed to order dessert, you could ask the chef to write out the big question in a sauce on the side. Or, you could go for the cliché and hide the engagement ring in the dessert — just make sure they find it with a spoon before it reaches their lips.
Another romantic idea could be your very own food tour. Make reservations in a few restaurants that have meaning — your first date, first kiss or first time you said, "I love you". Unless they're (really) big eaters, you probably just want to have a small dish in each venue. Pop the question in the most romantic spot and hear your resounding "Yes".
Which foodie proposal idea will you choose?