Inspire Yourself To Travel The World. It all starts with one pin
I heard a quote quite recently ""I haven't been everywhere, but it's on my list." It's a quote fromSusan Sontag. It got me thinking. Where DO I want to go. The truth is more places than I had thought and the list was only in my head. Or so I thought.
"I haven't been everywhere, but it's on my list"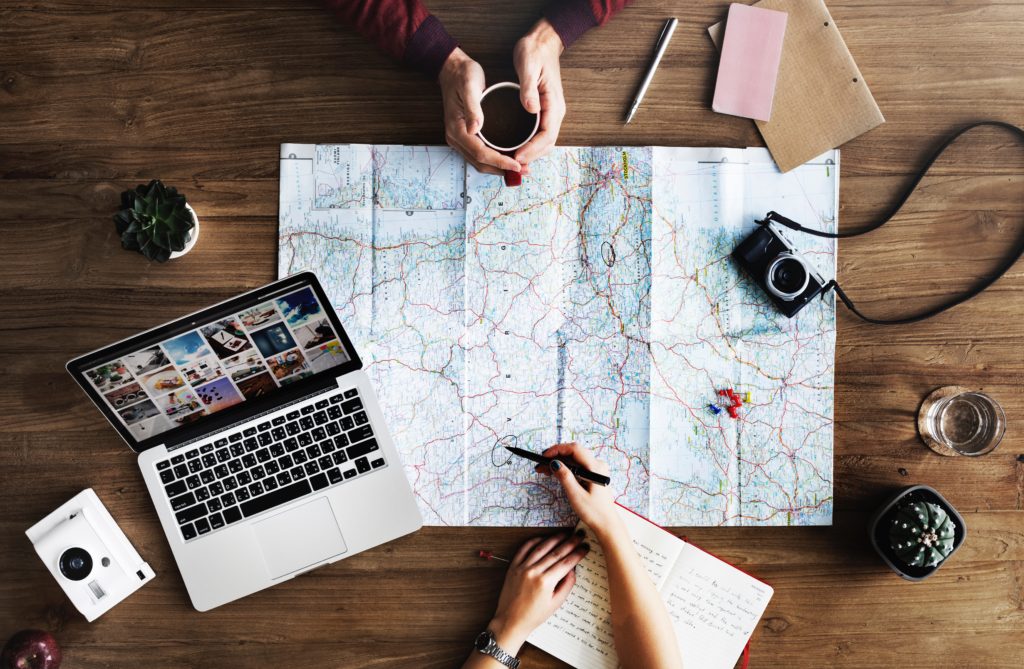 I've been fascinated by maps from a very young age, fascinated by geography and geology. As an A* geography student I know a lot about countries but have never seen most of them! LanaKK, a world class map producer recently contacted me and it got me thinking. They asked if I had ever actually plotted on a map everywhere I had been, I said I hadn't. But this got me thinking even further. What if I plotted everywhere I WANTED to go as well. I am a firm believer in the belief that if you think enough about something and focus enough on it, it will materialise and happen.
So with the help of LanaKK they provided me with one of their amazing pinboard maps which have a cork backing, perfect for inserting pins. I ordered some map flags off ebay and my new project of discovery started.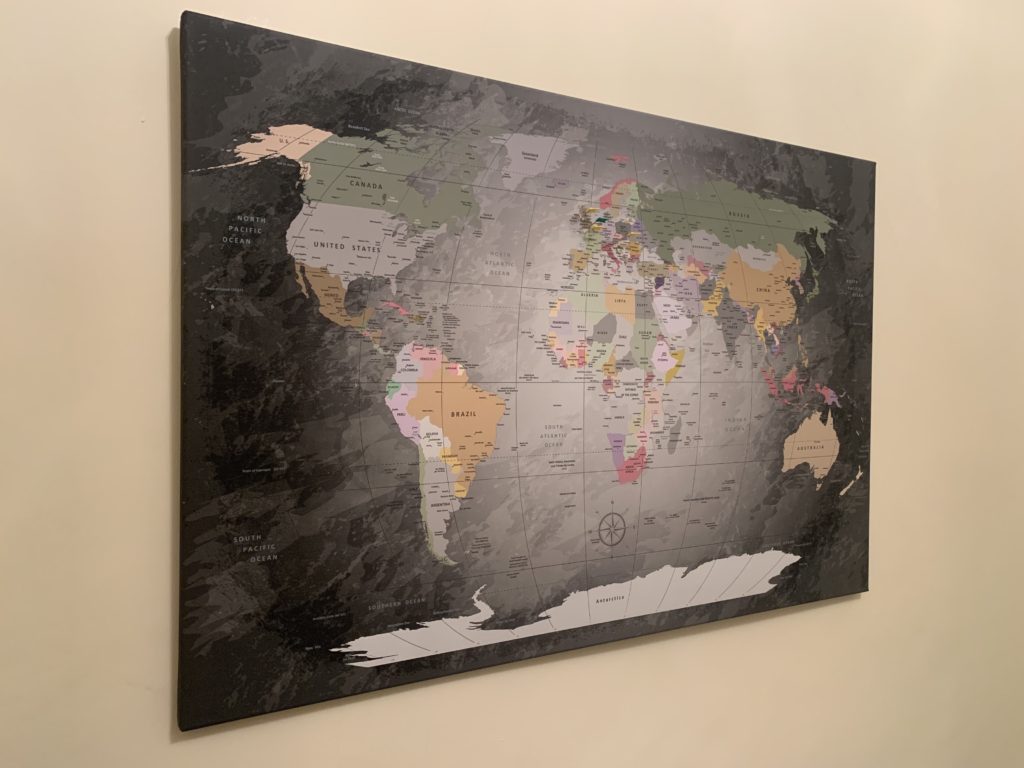 I love lists, and I love organisation. So the thought of using colour coded flags on my map is really satisfying. To some this will seem a bit mad but I know there are others of you out there who will also be thinking 'what a great idea!!'.
The Map
The pinboard map from LanaKK is amazing quality. The size I received was a huge 120cm x 80cm but they actually come in sizes right up to 200cm x 150cm ! But this size is just perfect for my office wall. It sits nicely above my bookcase and right in the eye line from my desk. The idea is for it to alwasy be visible, for me to always be passing it and adding new destinations and gaining more inspiration! The map itself is made in Germany using non-fade pigments and UV-resistant colours so no worries about it being in direct sunlight. For the map geeks out there it is Natural blended cotton weave at 370 g/m² with a silky, glowing surface. To non-map geeks out there it is really good art quality. Up close it has stunning detail which is exactly what you want with a map. The frame is made of solid wood and you'll see wooden pegs holding the frame together on the back. This is truly a sign of superior quality. I haven't seen this on canvases in a very long time. If, over time heat and humidity alter the how taught the canvas is you can gently hammer these wedges to stretch it again. This map is truly designed to last a lifetime! Available in a range of colour choices I chose the graphite shade of grey as it compliments the interior of my rooms.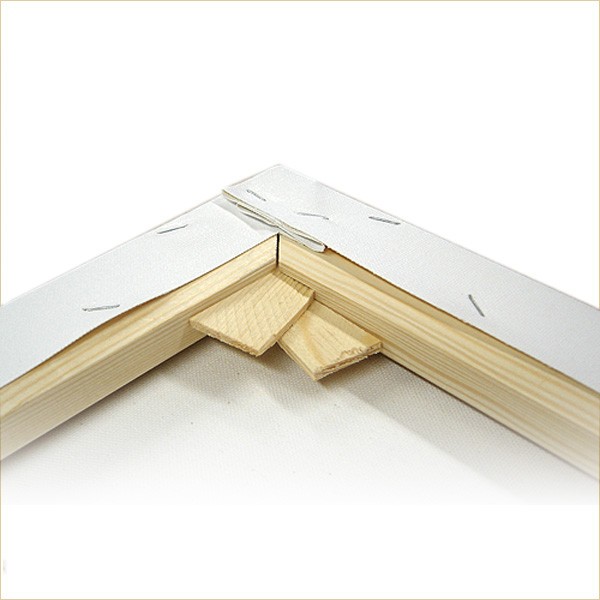 The Plan
The plan, which is already in motion, is that I will use green flags to indicate where I have already been, yellow flags where I have booked but not yet visited and red flags where I really want to visit in the immediate future but have made no plans yet.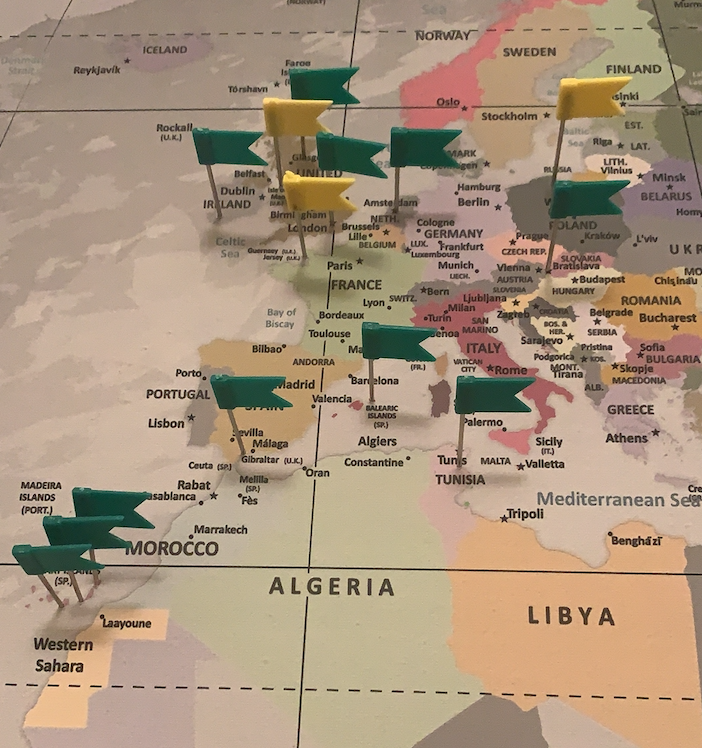 I'm not by far the best travelled person, nor do I pretend to be. But it's something I want to focus on more and 2019 is the big year when I start. I've written a few travel guides in my time for both Amsterdam and Belfast and a few more in the works! So the plan is that I will keep a 'live' copy of what my world map looks like here on my site. And include my city guides as I write them.
I hope we can inspire each other on our travels and share some tips and findings about each city we visit. I would love to hear your suggestions on where to visit. I love the unusual, the places people have not yet fully discovered. Where have you been recently and more importantly….where are you going next?