Steenbergs Swell Drinks Range – The Review
Steenbergs, the artisan spice experts were kind enough to send us a goody bag filled with delicious, nutritious organic drinks from their new SWELL wellness range. SWELL is a brand new collection of plant-based Steenbergs wellness products chosen for their health benefits and designed to be enjoyed as part of a balanced healthy lifestyle. The turmeric based blends are unique combinations of organic spices and powders and are all organic, vegan and gluten-free, developed to be enjoyed by anyone and everyone. Their versatility allows them to be made with the addition of soy, nut or dairy milks and they are delicious hot or cold.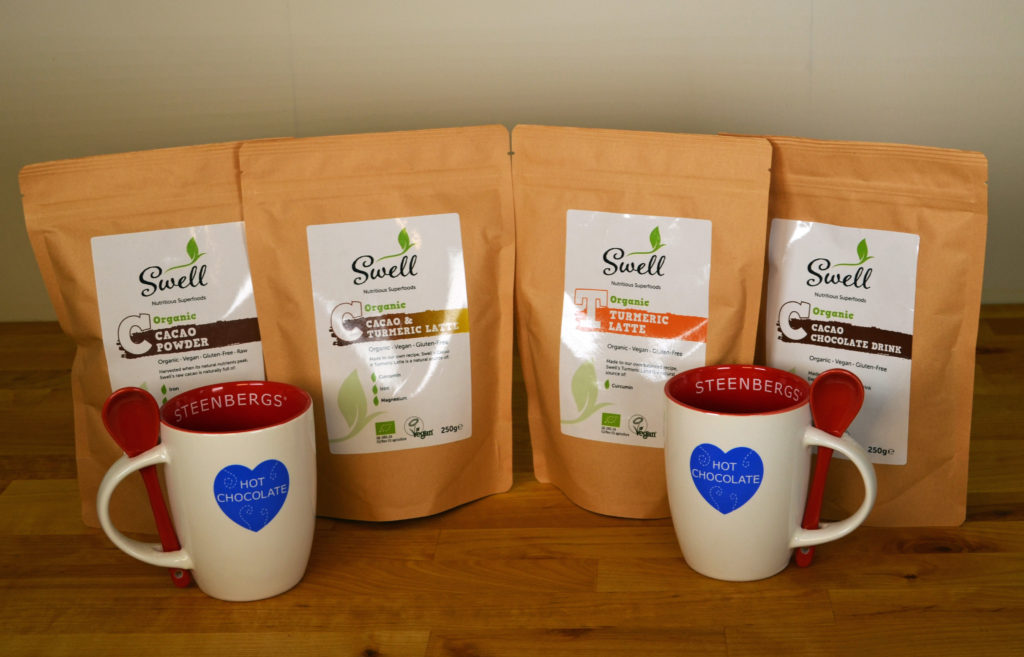 One thing I personally love about this range is that you can buy it either with or without added sugar. I think this is great as it doesn't force you down either a sugar or non-sugar avenue. Some of us love a sweet drink as a bit of a treat. Nothing wrong with that in moderation.
Turmeric, which most of this range is based on is quite a magical ingredient. You'll probably have heard of the hype of turmeric drinks in the past few years, there is however reason for this and it's nothing new! Tumeric has been drunk for centuries in some cultures and has been well known for its potent anti-inflammatory and anti-bacterial, gastrointestinal health properties. Studies are ongoing on what diseases and conditions it may help prevent or reduce the impact of. I'll leave you to google that for yourself but it is actually very fascinating.
The Drinks
So we were kindly sent three of the varieties to try and they're all quite different!
Swell Organic Turmeric Latte Mix
So this is the straight forward latte mix. Sometimes simple is the best. We love this one. It is vegan too! This is great made into a drink using soy, nut or dairy milks. Or you can simply add it to smoothies or milkshakes. Drink it hot or cold. It is really versatile! A great earthy flavour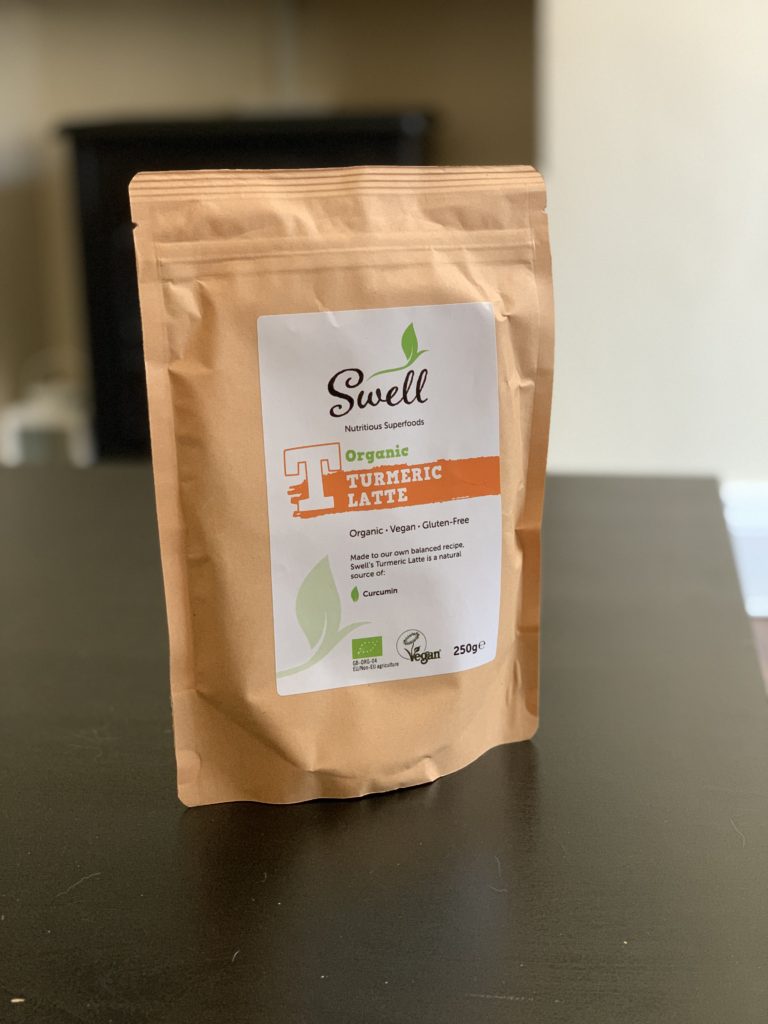 Swell Organic Turmeric and Cacao Latte Mix
This is similar in some ways to the Turmeric Latte mix with the obvious addition of the cacao which adds a sweet note. I think a good comparison is if you like a chocolate note in a drink, similar to a mocha then with the under tones obviously of turmeric then this is the option for you. Again this mix is great made with soy, nut or dairy milks or simply added to smoothies of milkshakes. I like this one best warm in the evenings.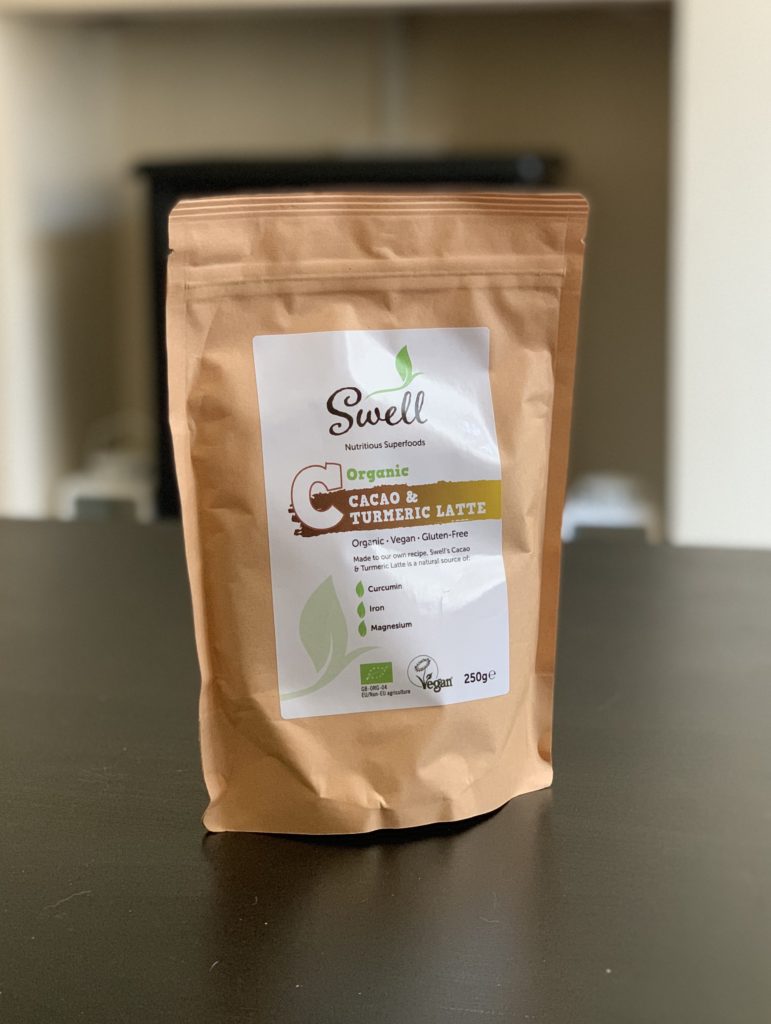 Swell Organic Cacao Chocolate Drink
This drink has the absence of turmeric so is essentially just a organic hot chocolate drink which is sweet with warming notes of cacao and chocolate. As with the other drinks this can be mixed with soy, nut or dairy milks to make a beautiful warming chocolate drink. Be naughty and add some cream or marshmallows and you're in for a treat. Or be healthy and have it plain, its still delicious!