Two Ways with Organic Welsh Chicken Drumsticks
We teamed up with Graig Farm to bring you two incredibly delicious summer recipes. With a heatwave promised we're hoping we get plenty of opportunity to make these several times!
When it comes to cooking during the summer months, only one thing springs to mind, and that's barbeques! We all love a good old British barbeque. What could be better than sitting the garden with family, friends, or both, sipping on a cold refreshing drink and eating tasty meats? Nothing much can beat it when the sun is shining.
But what's your meat of choice when it comes to a barbecue? Are you a lover of a burger in a bun or would you rather grill some sausages for a summertime feast? If you love a barbecued chicken and looking for tasty new recipes to try this year, why not give these two Asian inspired recipes by Graig Farm a try? They are a Welsh farm specialising in organic produce, that delivers to homes and the wholesale market throughout the UK. They have won numerous awards for the quality of their products and offer their meats to be delivered in butcher's wrap, which is plastic free!
So for a more sustainable BBQ this summer, why not opt for Tandoori Chicken or Sweet Chilli BBQ Chicken made with organic chicken drumsticks?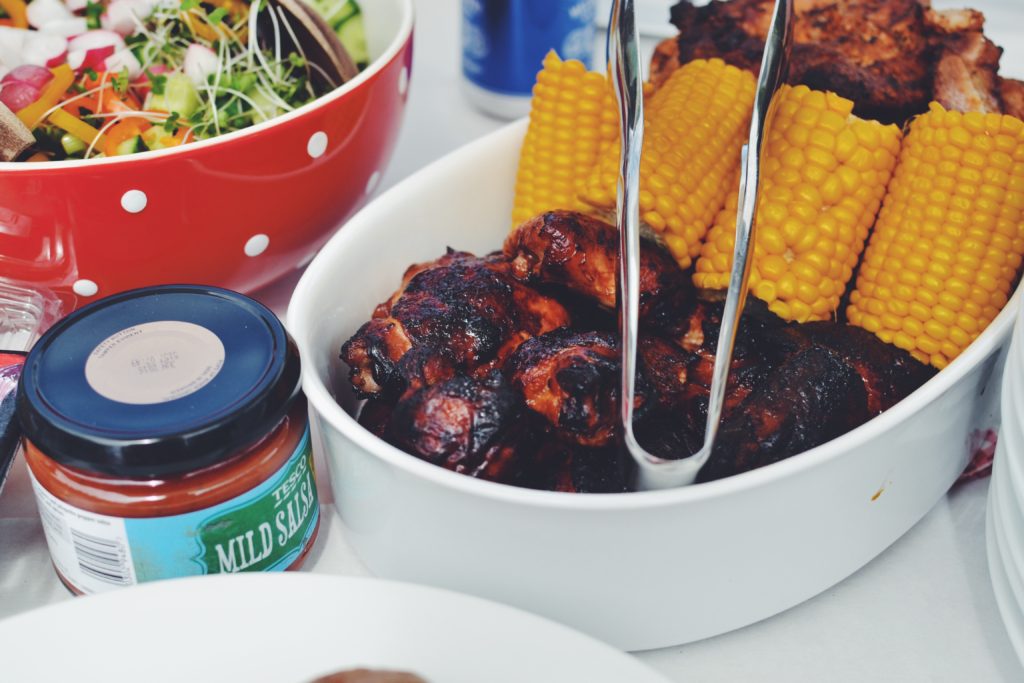 Tandoori Chicken
This spicy recipe will make the neighbours very jealous!
Ingredients
4 Graig Farm Organic Chicken Drumsticks
2 tbsp of Lemon Juice
125g of Plain Yoghurt
4 Garlic Cloves
1 thumb of Ginger
Half a tsp of Red Chilli Powder
1 tsp of Cumin Powder
1 tsp of Garam Masala
1 tbsp of Cooking Oil
Method
Blend together the lemon juice, yoghurt, garlic, ginger, chilli powder, cumin powder, garam masala and cooking oil until smooth.
Slash the chicken drumsticks with a sharp knife and pour the mixture over the meat. Cover and leave to marinade for around three hours.
Turn the barbeque on to a medium to high heat and place the chicken on the barbeque for around twenty minutes, turning continuously.
Serve with a know of butter and a side of couscous and enjoy!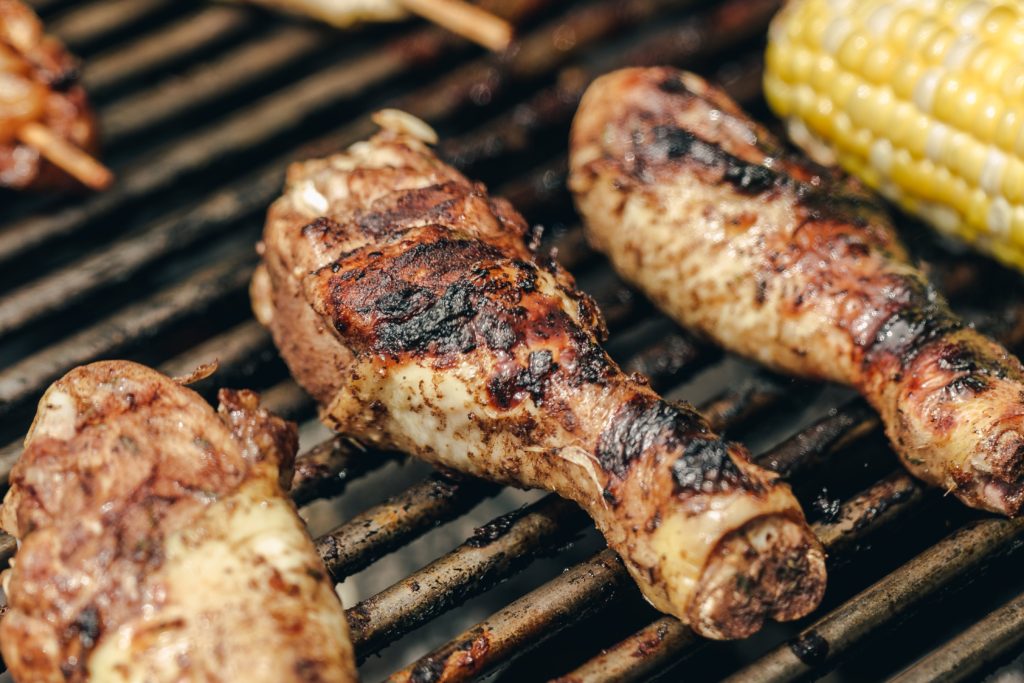 Sweet Chilli BBQ Chicken Drumsticks
Give your chicken a delicious sticky glaze with this tasty marinade!
Ingredients
12 organic chicken drumsticks
1 tbsp honey
5 tbsp sweet chilli sauce
3 tbsp soy sauce
Method
Mix together the honey, sweet chilli sauce and soy sauce in a large bowl. Set aside a small dish of the marinade for basting. Place chicken drumsticks into the bowl and cover in the marinade. Cover and refrigerate for at least an hour, longer if possible.
Preheat barbecue for medium high heat.
Lay the drumsticks on the grill (brush grill with oil first) and cook for 10-15 minutes per side, or until cooked through. Baste with the spare marinade during last few minutes of cooking.
Serve with a rice and a colourful summer salad!