Mumbai Milano Belfast – Review
Last week Mumbai Milano restaurant in Belfast were kind enough to invite us in to try their new menu after recently opening. As the name suggests there's a bit of Mumbai and a bit of Milan in there! This is a fusion restaurant combining the best of Indian and Italian foods. How often have arguments or disagreements happened when trying to decide where to go for dinner. Everyone is in the mood for different things at different times. With Italian food and Indian food being two of our favourites the thought of both these being under the same roof is exciting!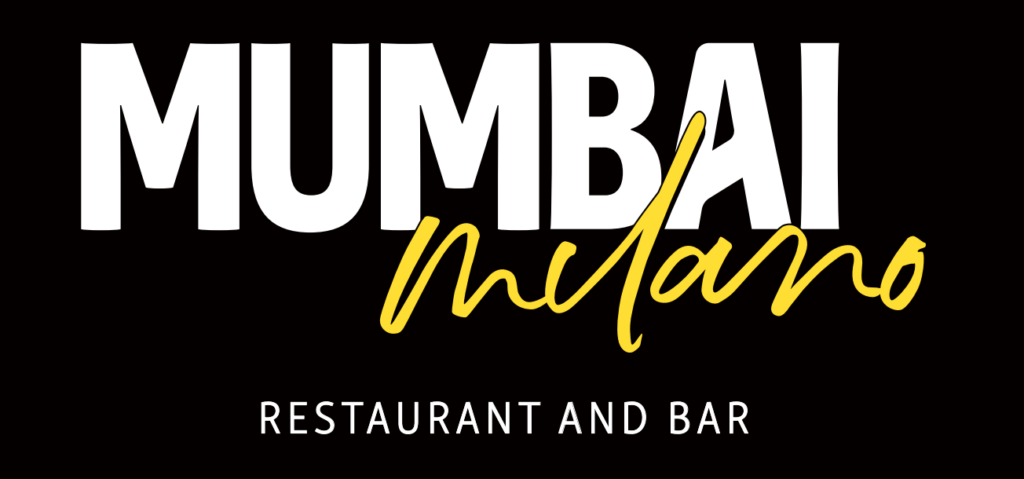 Mumbai Milano is located close to the front of Belfast City Hall making it centrally located and always within reach. The restaurant itself has quite a small but well presented frontage, however don't be fooled! Once inside it is rather like a Tardis! The restaurant goes quite far back and then opens out to quite a large space.
When we were arrived we were greeted by the wonderful Liam, if you read trip advisor you'll see he's almost famous he's mentioned in so many reviews of Mumbai Milano. Always a cheerful greeting and fast service, you'll feel just at home.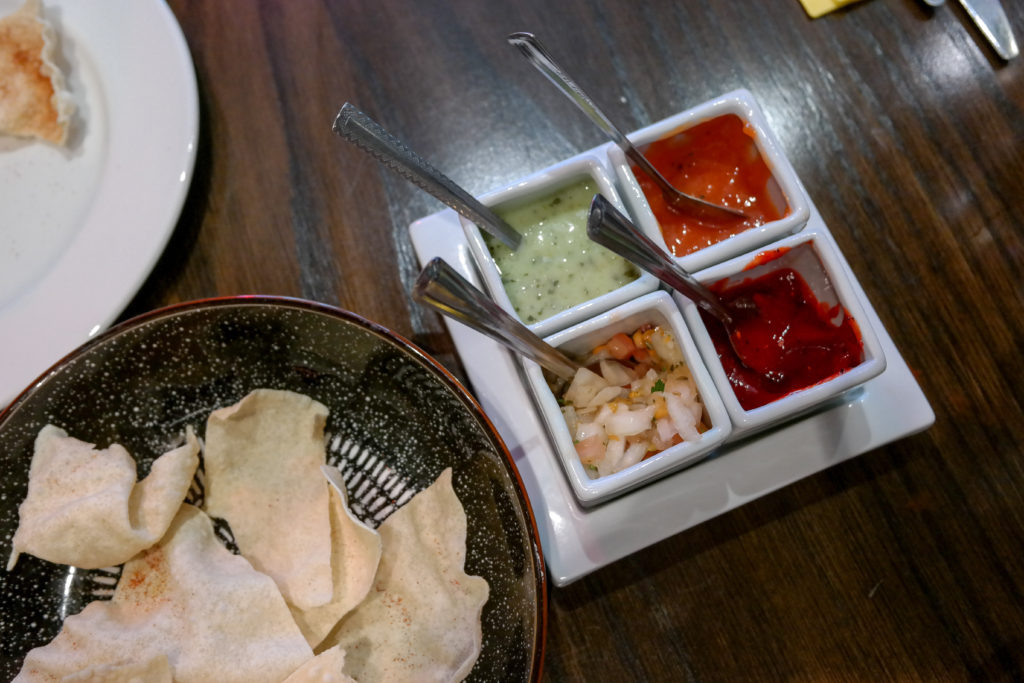 Starters
While we waited for our starters to arrive we were served some popadoms and various chutneys which were an incredible tasty start to the meal.
For starter we were recommended and decided to go for the Fusion Platter. This is a selection of Italian and Indian tapas style dishes to give you a bit of a varied taste of a few of the dishes. Including salted chili chicken (incredible!), the crispiest most delicious onion bhajis, chicken tikka pakora and more!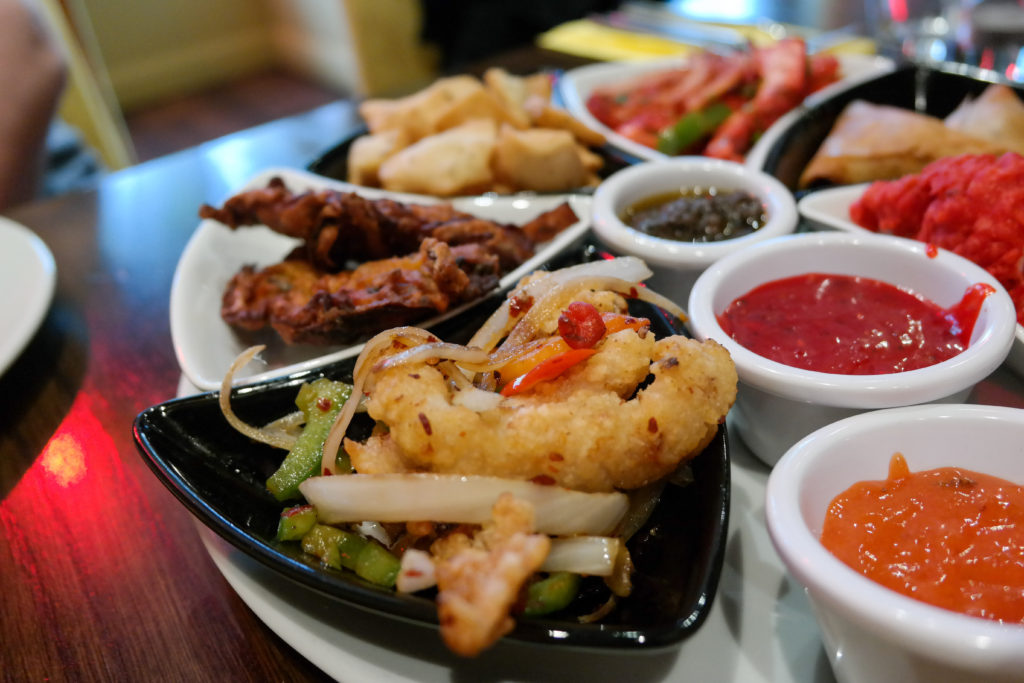 Mains
For mains we each opted for an Italian dish and an Indian dish respectively to get a good taste of the food on offer. We decided to go for the Chicken Tikka Masala which is always a good test of a good Indian restaurant. The chicken was well marinaded and succulent. The sauce was creamy with a mild hint of spice, just what you want from a masala curry. Wonderful dish! The second main we chose was Chicken Parmigiana. Another good Italian dish. Then chicken was cooked in a crispy breadcrumbs topped with cheese and tomato sauce with various cheeses. Served with baby boiled potatoes and sauted vegetables. We wouldn't hesitate to order either of these dishes again.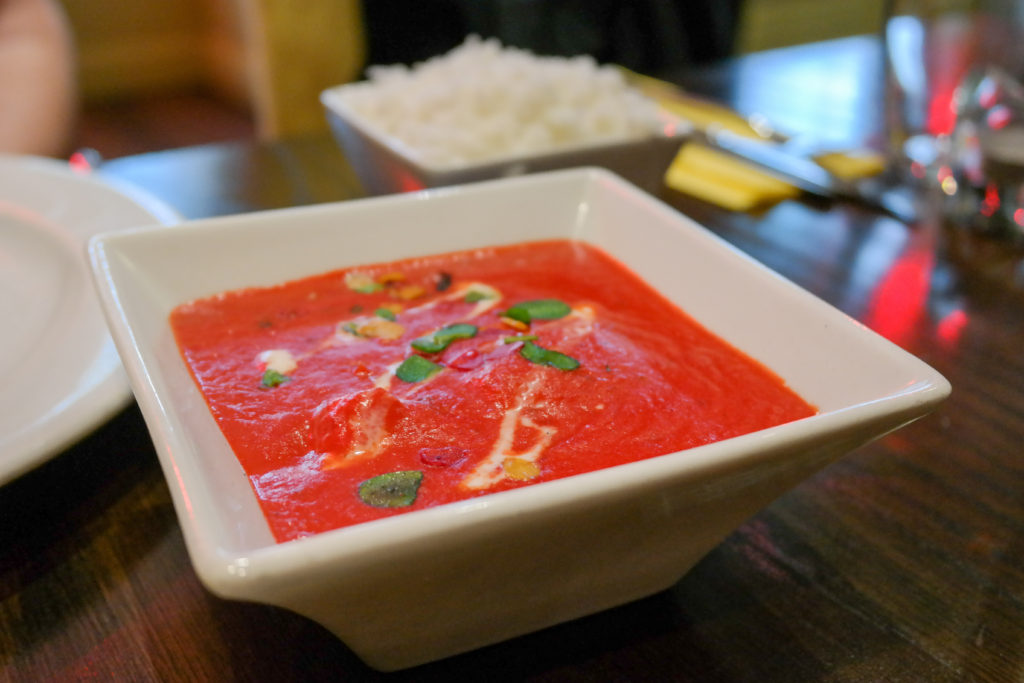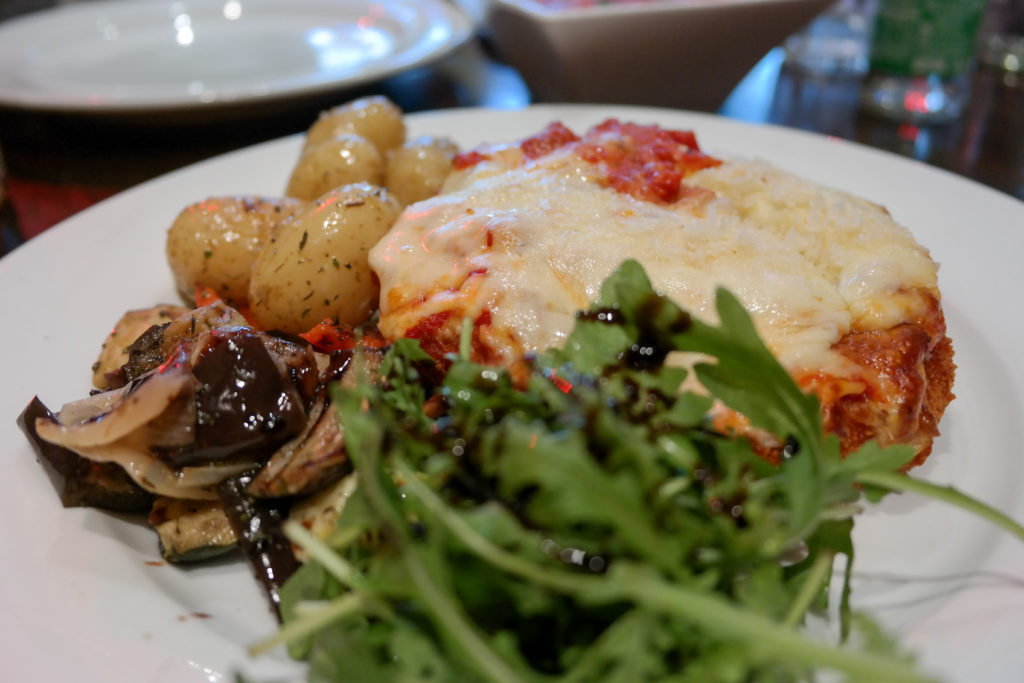 Dessert
When it came to dessert we were so full but were persuaded we just had to try the Chocolate Fondant to at least share. We were left wishing we had ordered one each. Fighting for the last mouthful this little chocolate dessert was melt in your mouth heaven.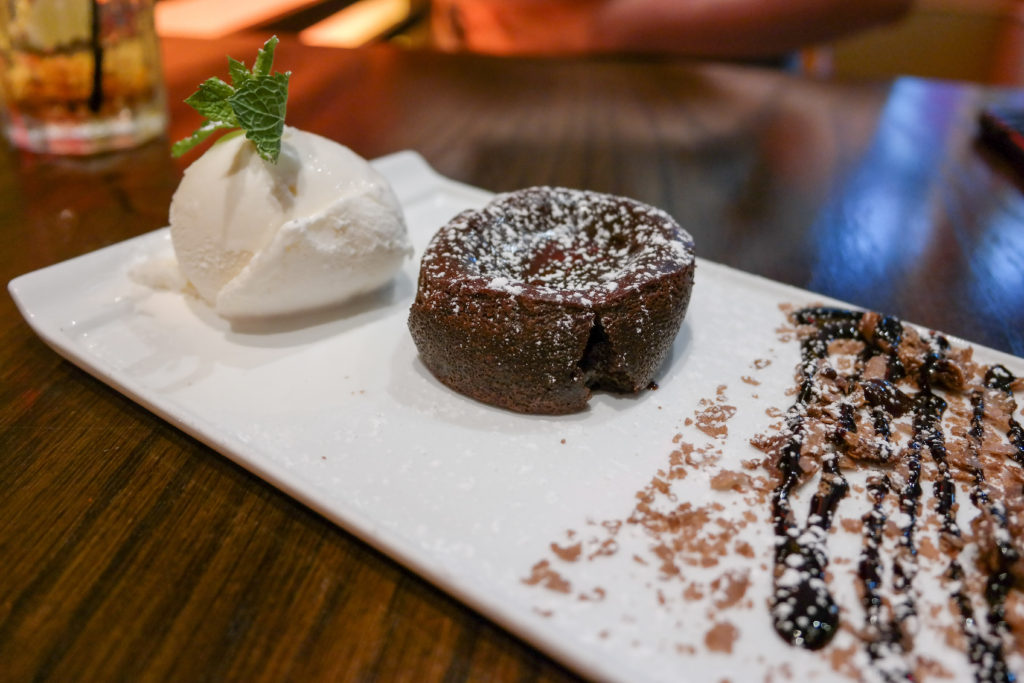 This new restaurant is now on our go-to list of places to grab quick bites in the city centre. Offering various set meal options and even a lunch buffet menu now which we're told is incredibly popular! We'll be back soon!