Marks and Spencer Dine in Deal
We all know about the Marks and Spencer 'Dine in' meal deal. It has been around for….well forever! Get a main, side, dessert AND a bottle of wine or soft drink for £12. Bargain!
BUT we've got news…..big news….The offer which use to alternate from week to week is now running constantly from now until 17th December 2019! You could use the deal every single day of the week if you want. Tempting eh!!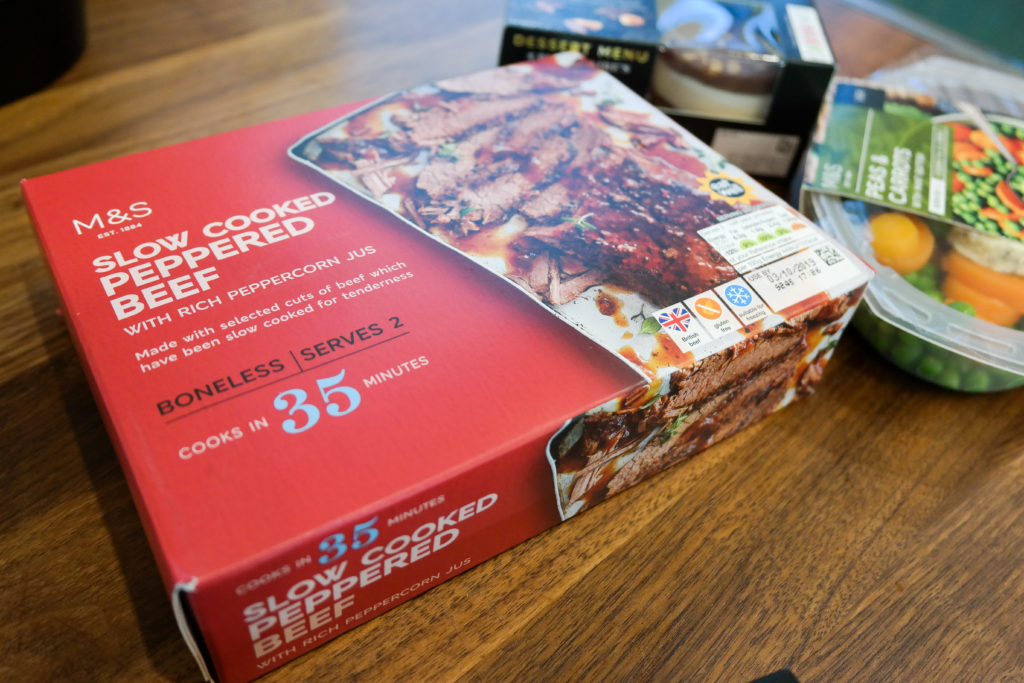 Marks and Spencer invited us to try the meal deal offer to see what we thought. We're taking a look at two of the options this week and putting together two great hearty meals. Let's look at what we put together.
Snacks anyone?
Oh and we'll admit this now to get it out of the way. I like cooking snacks. Something to snack on while cooking the dinner. This weeks option i've opted for is tortilla chips and the new reduced fat roasted red pepper hummus. (yes there's now a reduced fat version of this incredible hummus!!). So that's my guilty pleasure while cooking this week.
Meal 1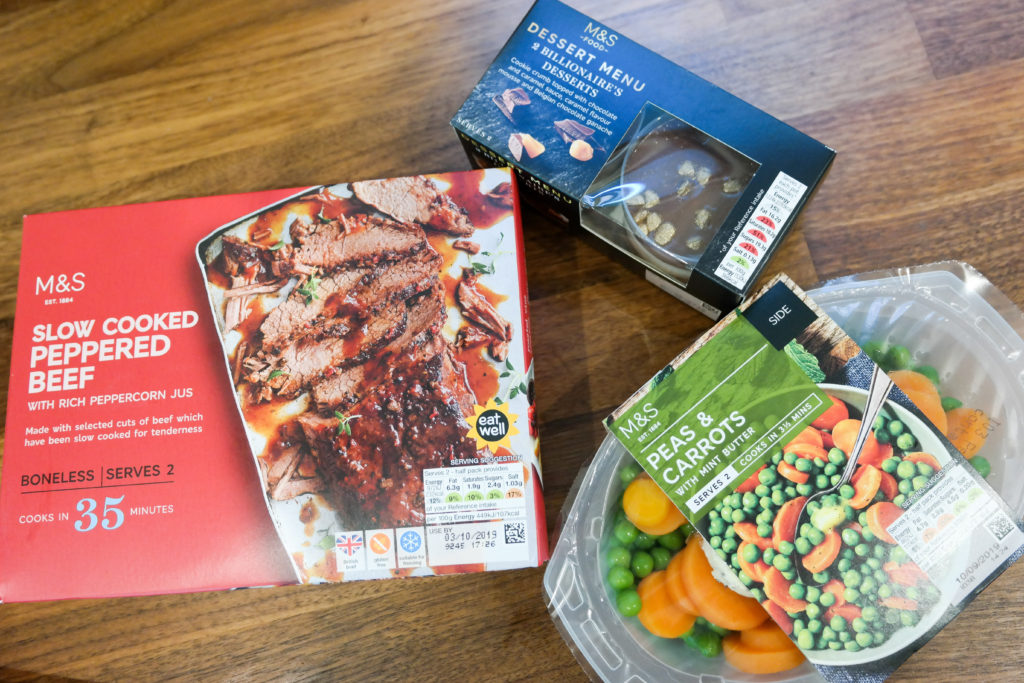 For the main we opted for Slow Cooked Peppered Beef with rich peppercorn jus. Made with selected cuts of beef which have been slow cooked for tenderness. For side we opted for peas and carrots with mint butter (delish!!) and for dessert…..well we just had to go for the Billionaire's Desserts which is cookie crumb topped with chocolate and caramel sauce, caramel flavour mousse and Belgium chocolate ganache. I loved this combination of items. I think they all worked well together. I'm loving a wee Rosé wine at the moment so enjoyed a glass of Raso Del La Cruz, a 2017 vintage from Marks and Spencer. Crisp, sweet and delicious!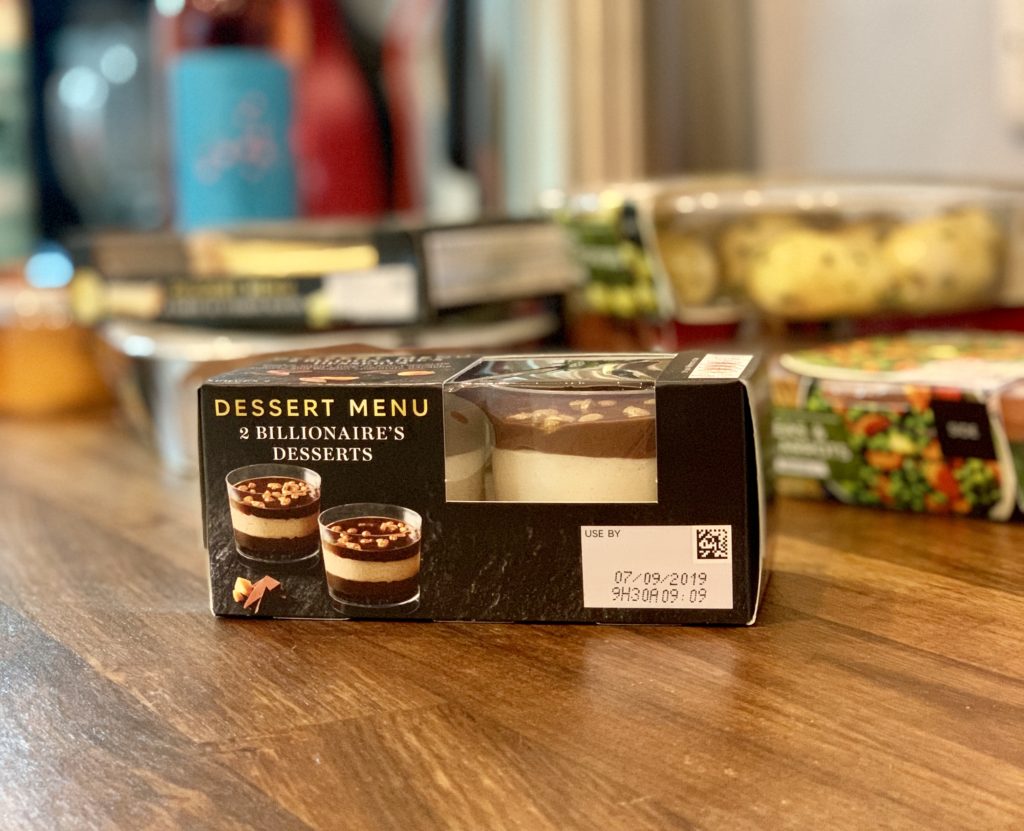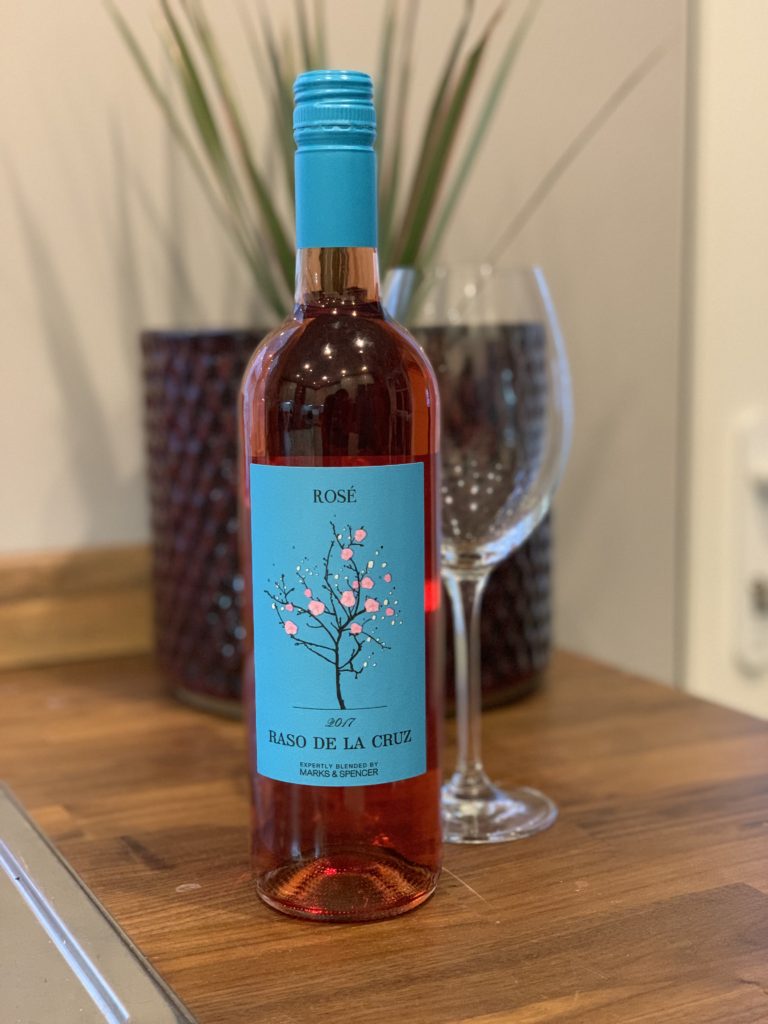 Meal 2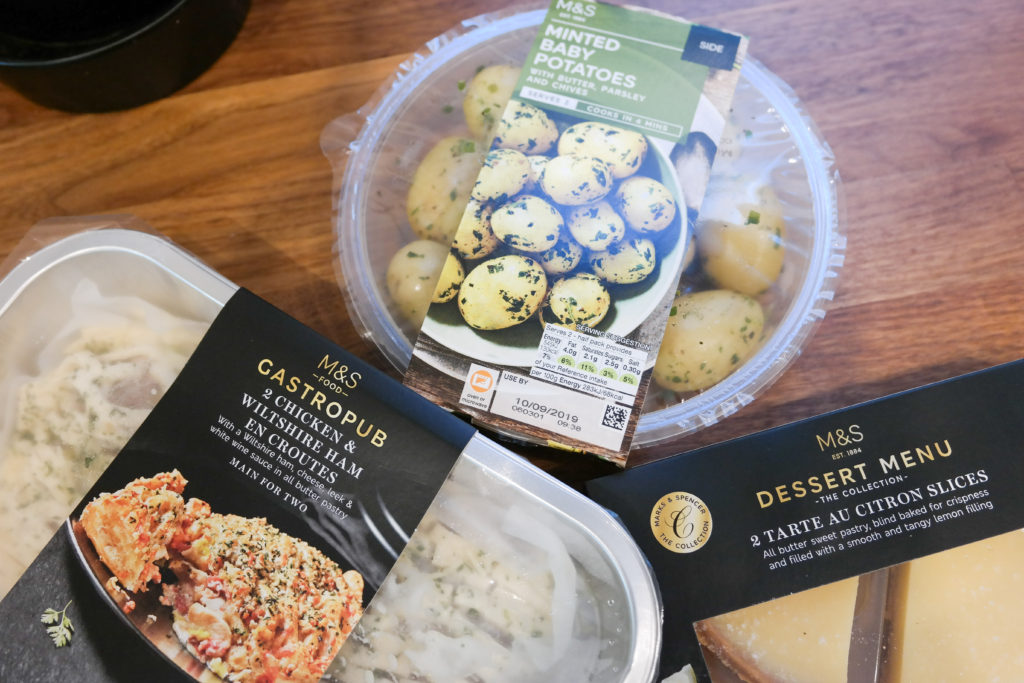 The next evening we went for this awesome combination of dishes. Chicken and Wiltshire Ham en Croutes with a Wiltshire ham, cheese, leek and white wine sauce in all butter pastry. Served with a side of Minted Baby Potatoes with butter, parsley and chives. The dessert we paired with this dish was the Tarte au Citron Slices. All butter sweet pastry, blind baked for crispness and filled with smooth and tangy lemon filling. What is not to love! With this I had another gorgeous Rosé wine. This time a new one for me, Island Hopper, a 2018 vintage from Mendoza, Argentina. Beautiful. If only I was in Argentina writing this!