The Ivory Restaurant Belfast – Review
This week in Belfast marks the beginning of Belfast Restaurant Week 2019 and it is an exciting time across the city. Running from 23rd-29th Sept. With most of the well known restaurants taking part offering a special offer menu for the week! Showcasing their finest offerings. It really is a week where you could dine out every evening.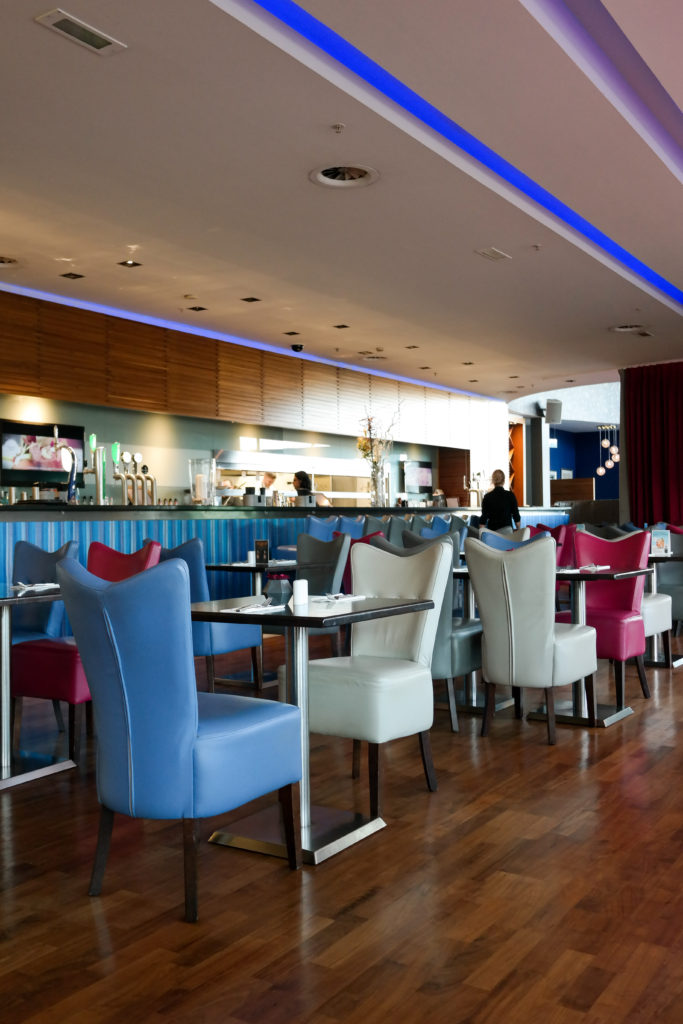 The Ivory Restaurant in Belfast was kind enough to invite us in to try their restaurant week menu. I have only been to the ivory around 8 years ago not long after it opened in Victoria Square Belfast. So I was excited to see how it has changed. It turns out I barely recognised it at all.
Set on the roof level of the House of Fraser shopping centre in Victoria Square it has views out across the city towards the River Lagan. With a small outdoor terrace to enjoy drinks or your meal. There is plenty of seating of all types in the restaurant so you can really take your choice.
The offerings on the Belfast Restaurant Week menu are a good selection of items from The Ivory's full menu. With a starter and a main for just £15 it is an absolute bargain. Let's take a look at what we decided to try!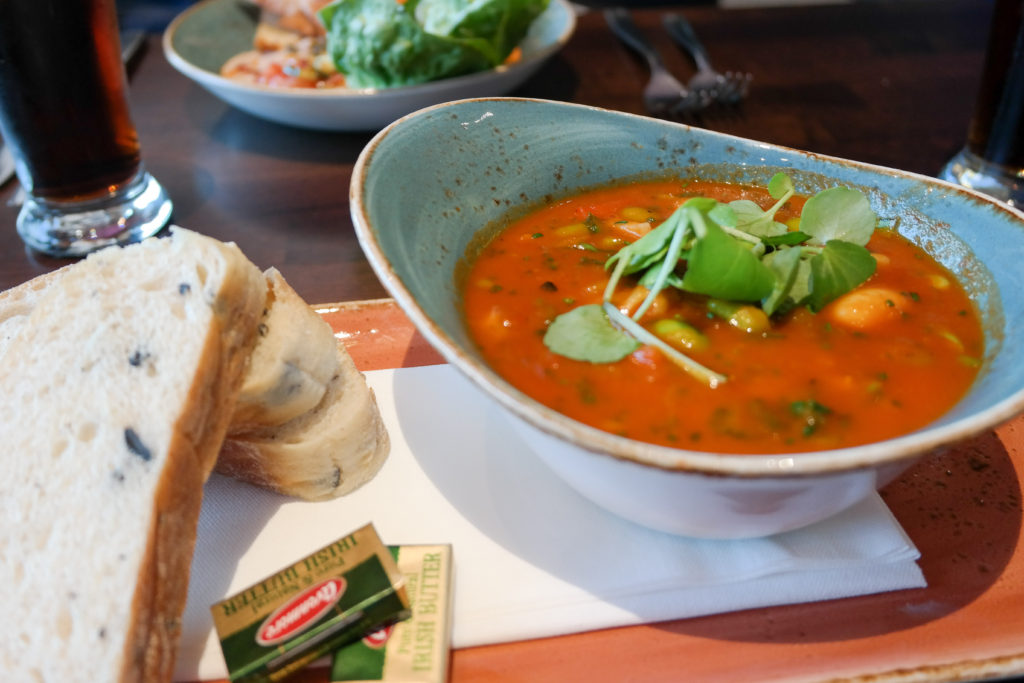 For Starters
We opted for the soup of the day and crusty bread. This was minestrone soup which was incredible. Packed with fresh vegetables and beans this was very filling. Not a skimpy starter at all. Almost a main meal in its own right. All the right flavours for autumn this was one of the best soups I have had this season. I also oped to try the Hummus of the day, veggies and flat breads as this isn't a starter I have seen on a menu recently. This was a good light starter option. The hummus was well flavoured with just a hint of spice and the accompaniments perfect for dipping.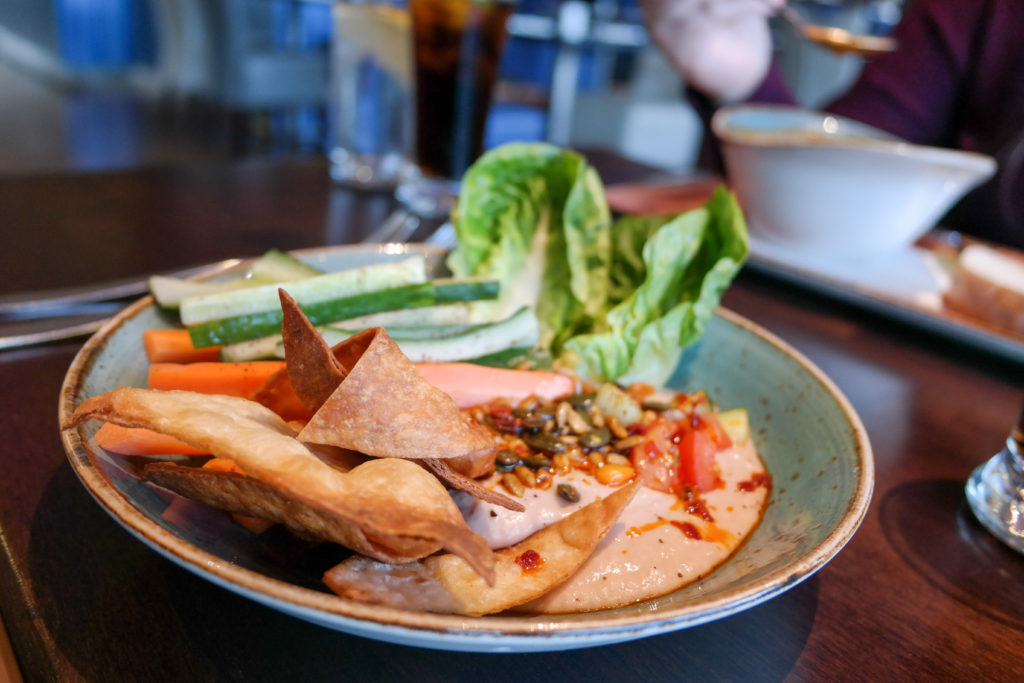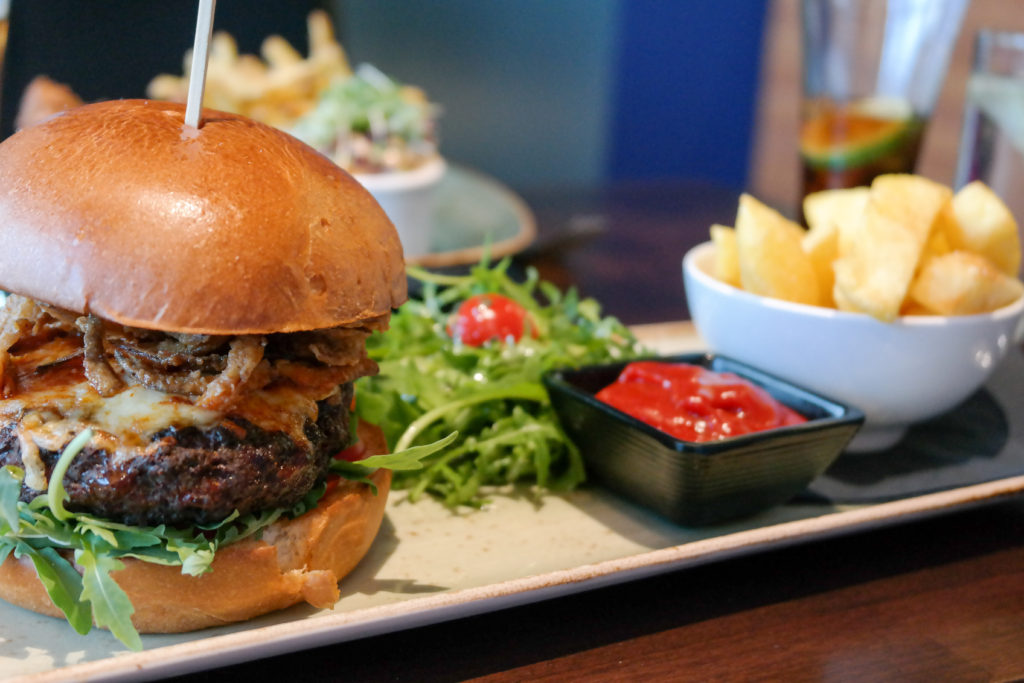 For Mains
The burger stood out immediately as sounding delicious. 8oz Irish beef burger, smoked applewood cheese, tobacco onions and sweetcorn relish served with skinny fries (I opted to change these to triple cooked chips, cause why not!). The burger was incredible. The meat was juicy and you could taste each of the toppings on the burger with every bite. A king of burgers. I also opted to try the Spicy fried sesame crusted cod fingers, kimchi slaw and szechuan fries. These were very very good 'posh' fish fingers. The fish was excellently cooked and the spicy sesame batter a great combination with the kimchi slaw.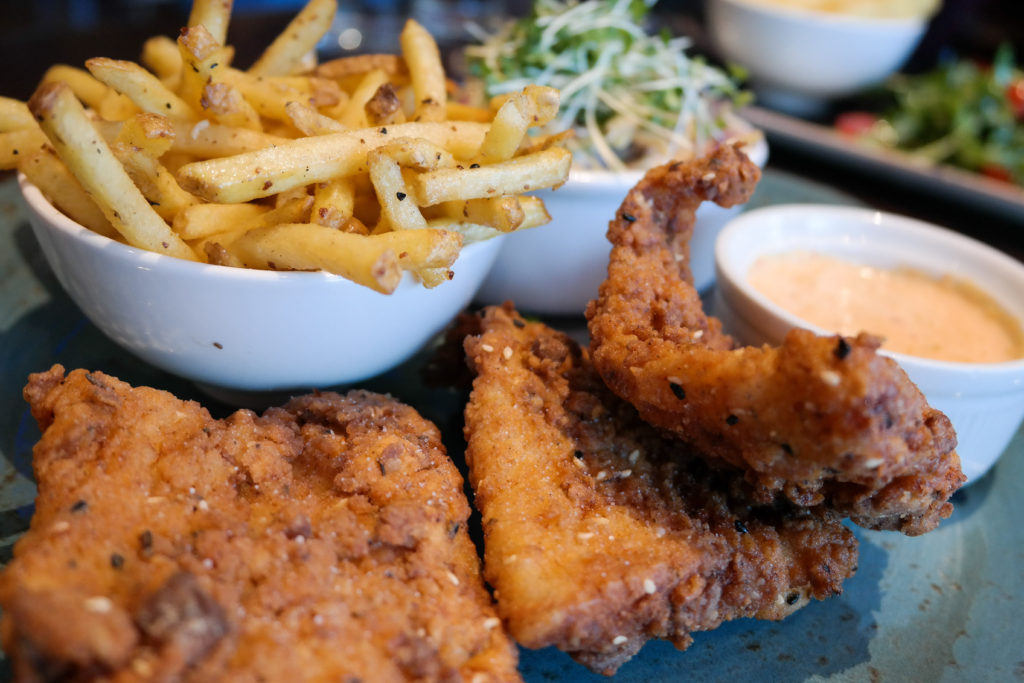 Desserts are not included on the restaurant week menu but can be purchased as extra. Never to be one to turn down a dessert I opted for the Sticky Toffee Pudding which was served with rum and raisin ice cream. Almost as if they knew my favourite flavour ice cream! This is probably the best sticky toffee pudding I have had in a restaurant and took me by surprise. I would return just for the sticky toffee pudding alone (and might!).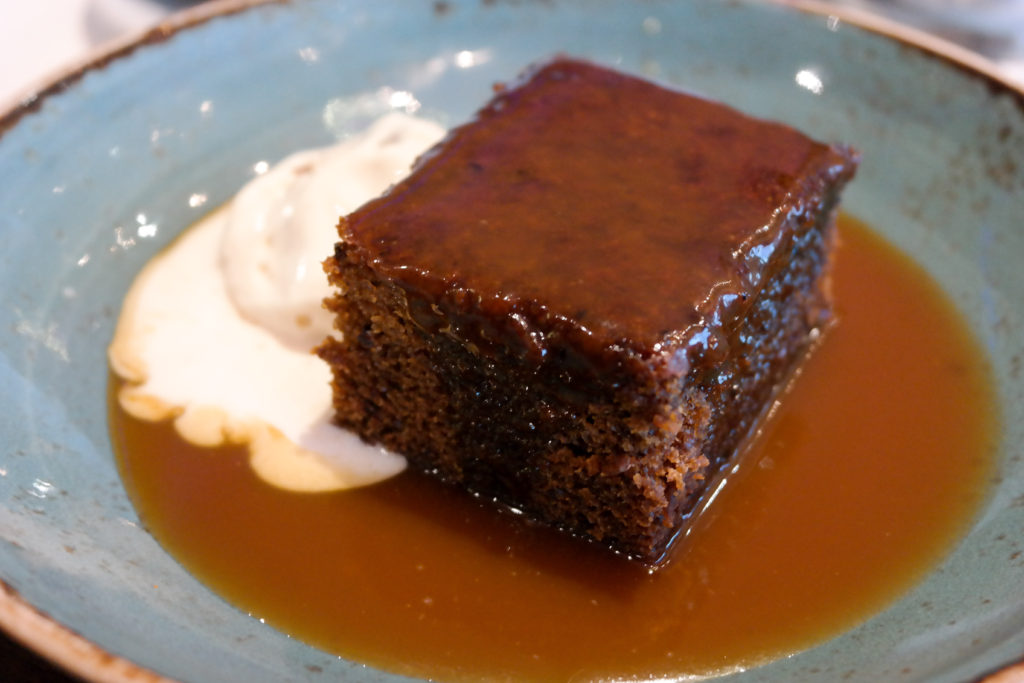 Whichever restaurant you choose to visit this Restaurant Week have a great experience and make sure to share with us your thoughts.