The Wesco Multi Collector Bin – Review
You'll probably already know the name Wesco, if you don't you will at least be familiar with their iconic designs. Their bins are particularly recognisable in their shape and design features. Wesco have a massive range of products which go well beyond their most well known designs but all of these products maintain the same ethos and design features for which they are well known. Wesco were extremely kind to send us one of their Elly Bread Boxes which is from their classic range earlier in the year. To go with this they kindly sent us their new Wesco Multi Multi Collector Bin.
The History
So before we take a look at the Wesco Multi Collector 3 Bin. Who exactly are Wesco and where do they come from? Westermann & Co. was founded in 1867 as a family enterprise based in the Sauerland, Germany. Soon after its establishment in 1867, the company specialised in the processing of metal plates for household goods and has since continuously extended the range of its products.
In the 1920s, Wesco introduced the "ash can" into its product range, after the war it launched its first "pedal bin". Do take a moment to look through the companies timeline. As a history buff I find it totally fascinating how a company transforms and adapts to different global situations.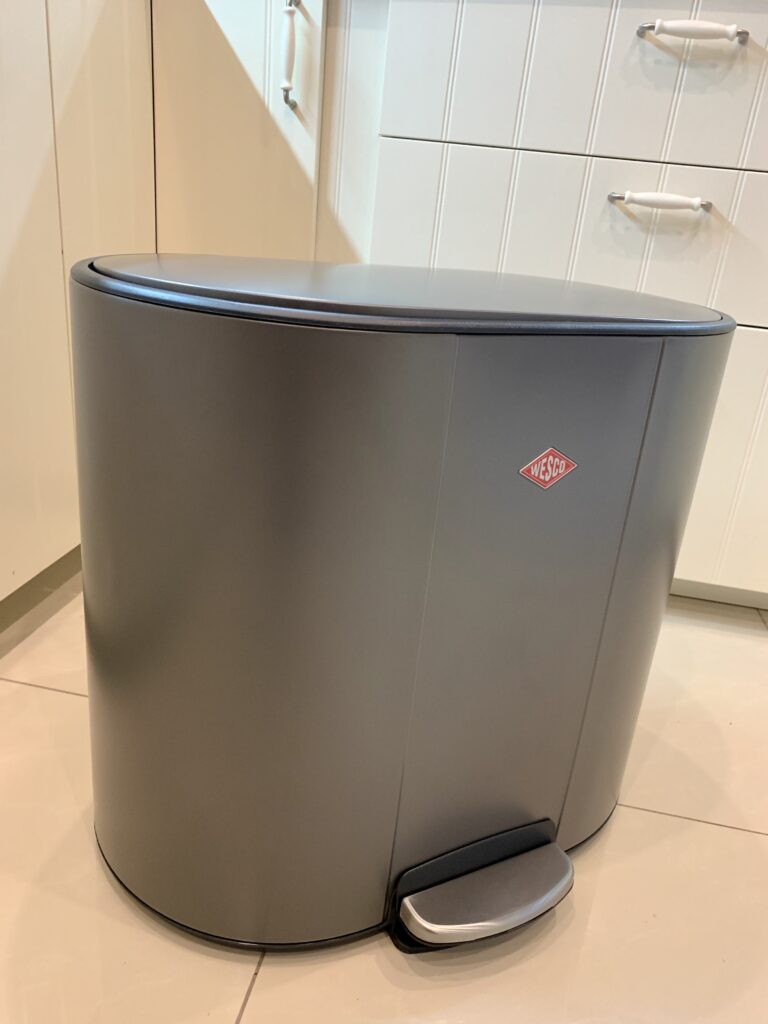 The colour we were sent is called Matt Graphite which is a matt grey. One of my favourite colours and one which is really in fashion at the moment. Partially because it is a colour which goes well with so many others.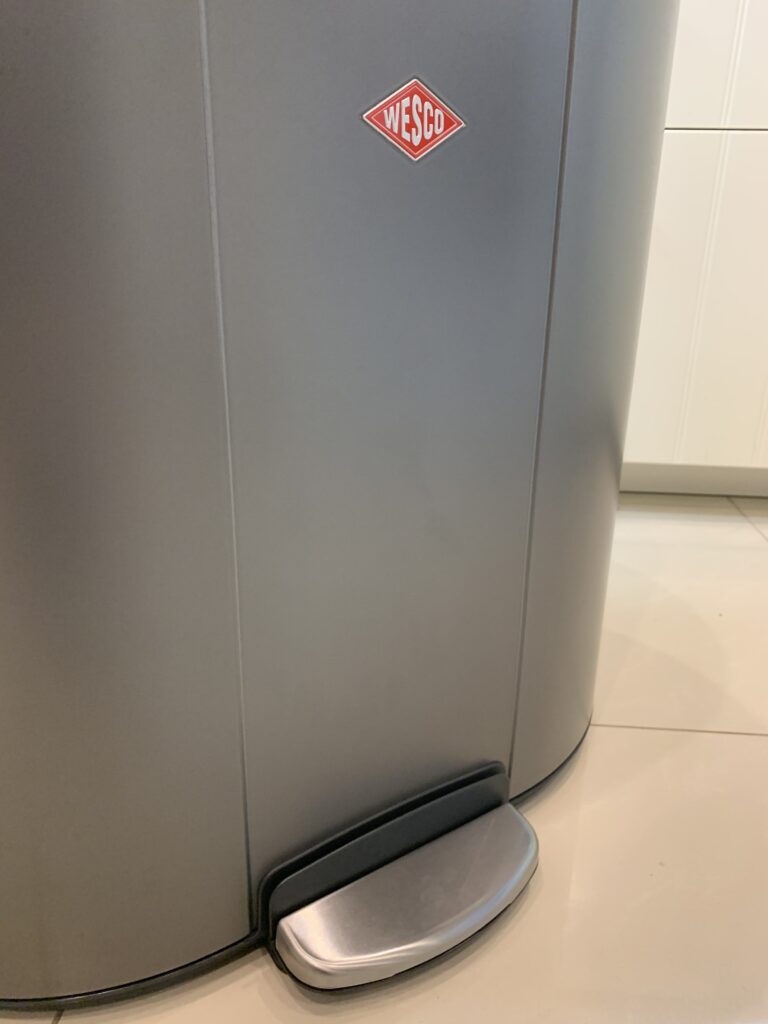 The design of the bin is sleek and minimalist. Let's look at the outside of the bin first. The Multi Collector 3 is one of their range of bins. This one is rather special. It's bigger than their other options sizes up at Height: 585mm
Depth: 458mm, Capacity: 49L and Width: 585mm. However it's sleek design means that it doesn't look out of place in the kitchen.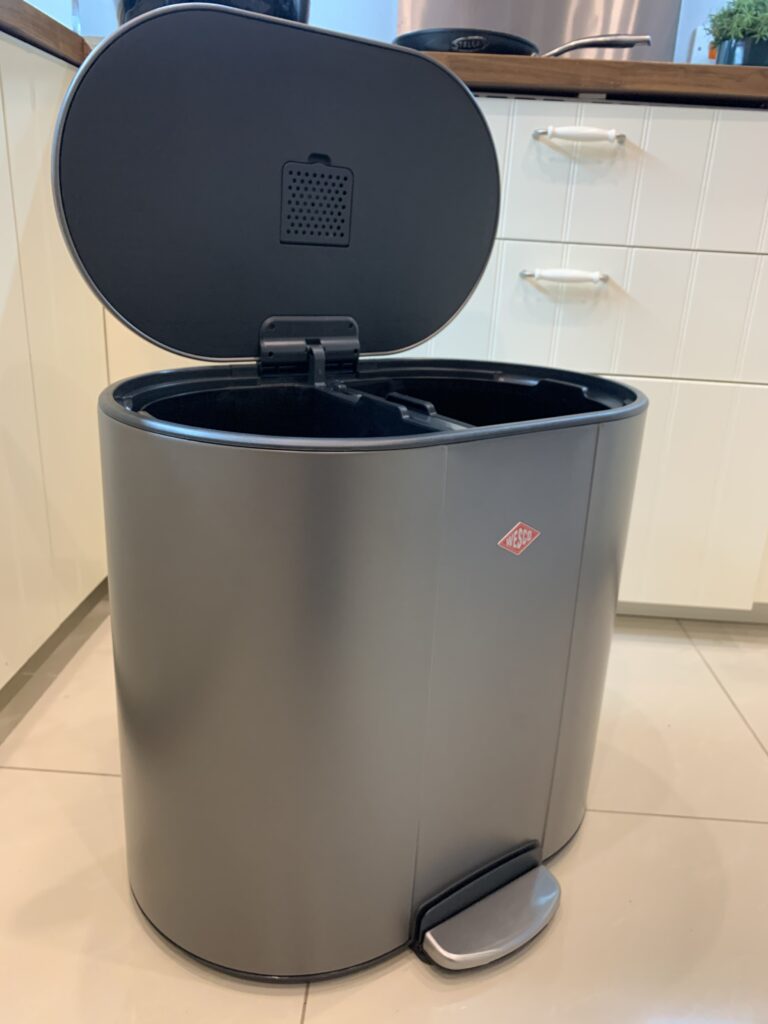 It has a sturdy handle at the back should you have to move the bin and a metal pedal on the bottom to operate the lid. Now that we've mentioned the lid let's focus on that for a minute. No more slamming bin lids!! Thank goodness. A pet hate of mine. When opened with the pedal it slowly closes silently. Horray for good design!
It's all about the inside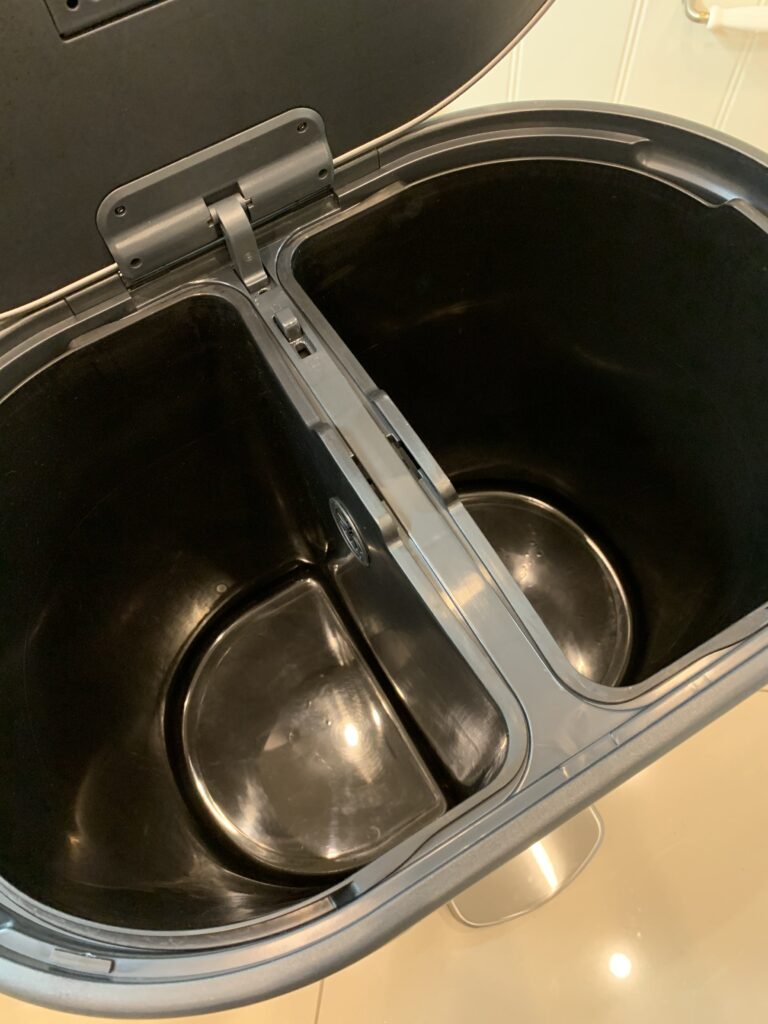 While we've got the lid open lets move inside to take a look. The bin comes in two compartments or also available in three. Ours is two. Which we love. As we use one for general waste and one for recycling. This is a big big thing in our household and really important to us. Before we had multiple bins in the kitchen to allow for the collecting of recycle-able items. Now they're all under one lid! This really makes a difference to space saving in our kitchen.
Each of the bins lifts out individually. So if you only need to empty one there's no need to lift them all out. This is a great idea. In fact everything about the design of this bin is about user friendliness not just visual design.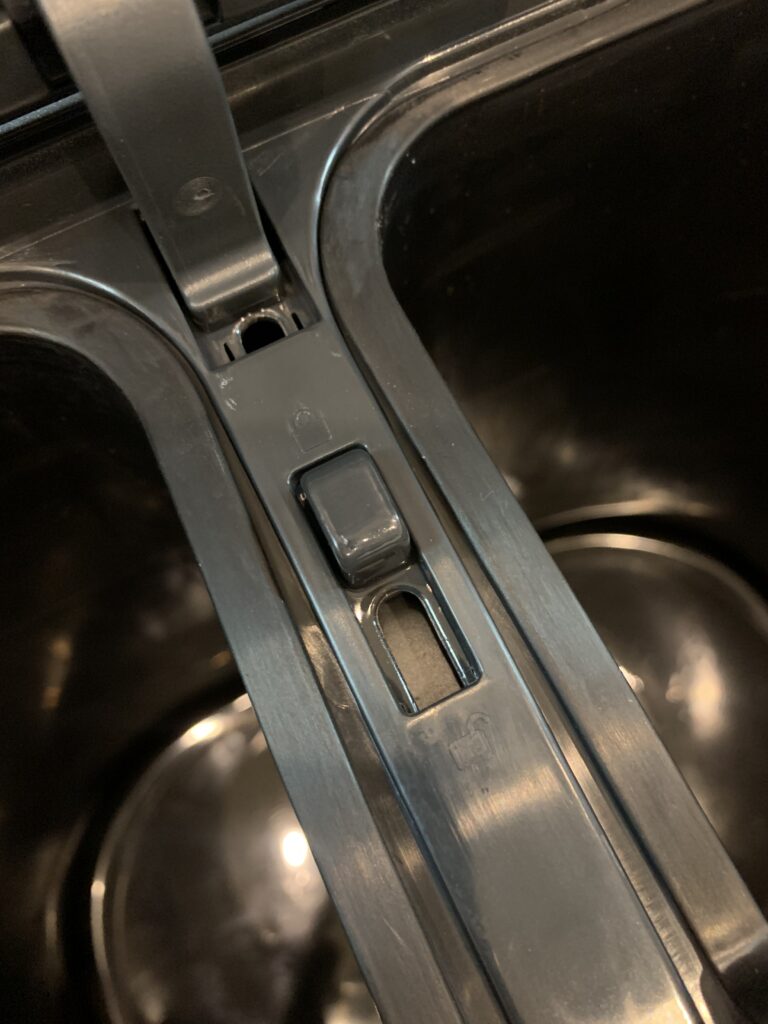 In the middle of the bin frame inside the bin there is a little switch. Open the lid and switch this switch and it locks the bin open. Great if you're doing lots of work in the kitchen and need it to stay open. Another great user friendly feature that come's only from knowing how people truly use their kitchen bins.
Smelly business?
Smelly business this isn't! Say goodbye to nasty bin odours. The Wesco Multi Collector comes with a built in charcoal filter in the lid. It lives inside the lid and inside a little flap. You'll get a filter with your bin and then get replacement ones when needed. But these are long lasting and use natural charcoal odour filtering which we love to see.