Swan Nordic Digital Microwave – Review
Swan were kind enough to send us an item from their new Nordic kitchenware range. A lot of the range has been out of stock due to its immediate popularity upon launch but most of the items are now back in stock! Contains affiliate links – These tiny fees are what keeps us operational and helps pay our bills. We appreciate your support.
Gone are the days when microwaves were simply utilitarian and functional. They can now be beautiful too. Thank to Swan's design team they have come up with a beautiful range which takes natural colours and combines them with a scandi twist which is very in keeping with the current design trends. Such as wood effect door handle on the new Swan Nordic Digital Microwave.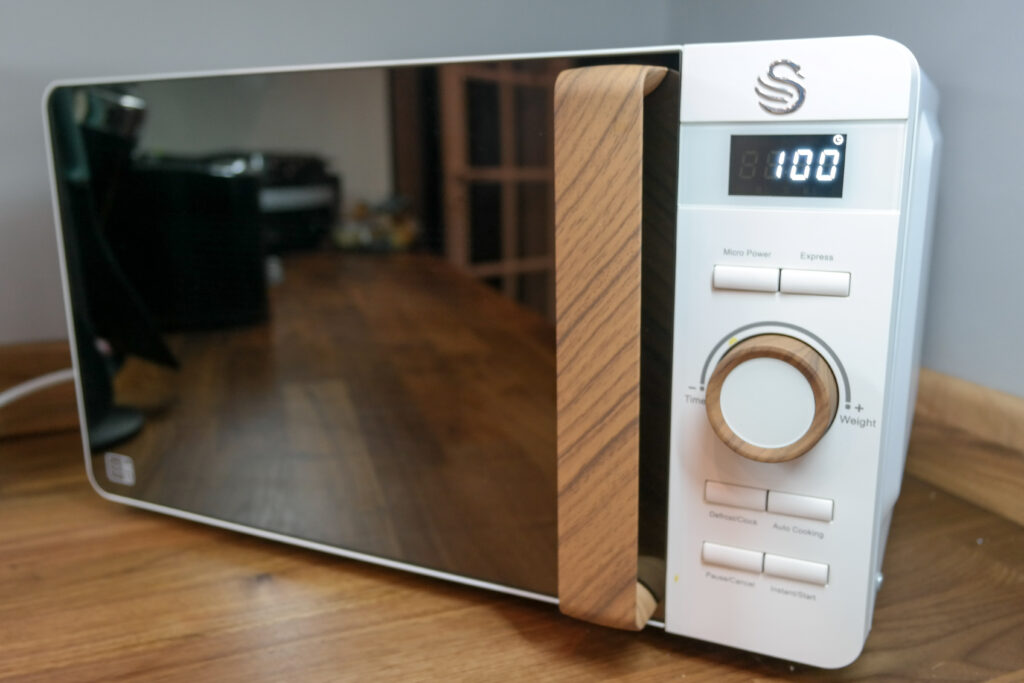 My previous microwave (which died a few days before receiving this new one (thank goodness!)) was a beast of a machine. Functional but it looked more in keeping with a commercial kitchen than a cosy home. Taking up a huge amount of worktop space. This beautifully designed Nordic Digital Microwave has a 20L capacity meaning it is just the right size for home use. Taking up no more space than it needs to. It fits even my biggest dinner plates so works perfectly for us.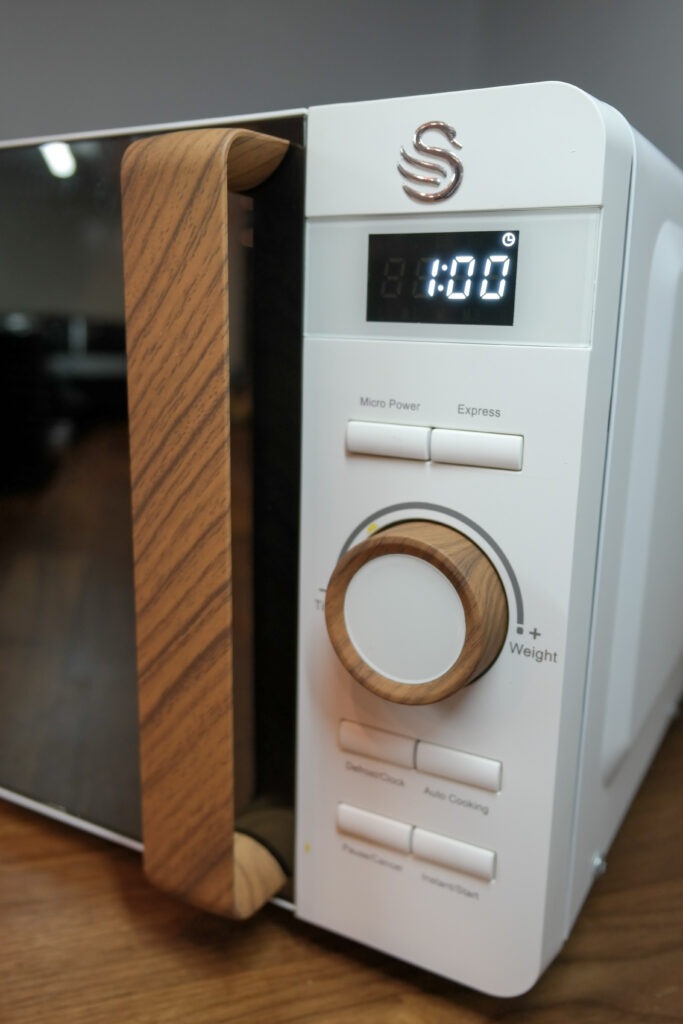 The microwave contains the usual glass turntable inside, something which I far prefer to the static microwaves. Six power levels including defrost, a 30 min timer and most importantly it is 800w which again is perfect for home use.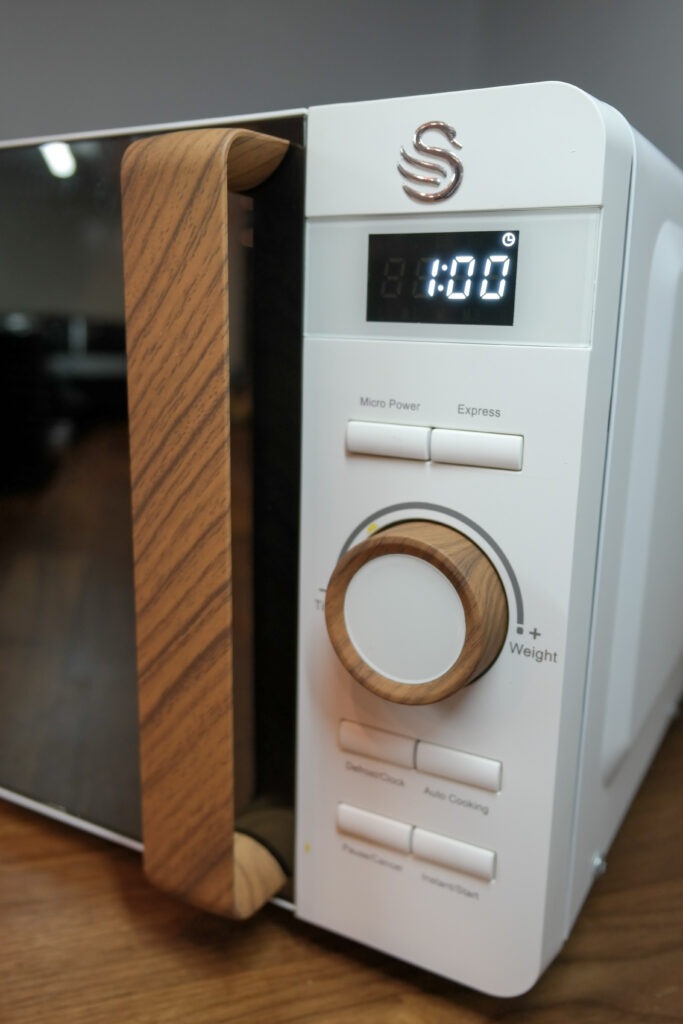 No longer am I ashamed of my microwave and try and hide it in the kitchen, it is now in full view! We can't wait to try other item in the Nordic range and make our kitchen beautiful again.