Small Budget Kitchen Remodel Guide: Get the Kitchen of Your Dreams
If you want to upgrade your kitchen, you need to set and budget and then stick to it. The fear of not having enough money to do so, is an understandable headache for many people. It's easy to want every gimmick or gadget going!
So how much does a kitchen remodel actually cost?
In this article we reveal how you can remodel your kitchen with a budget of as little as £1,000; and all the way up to £10,000 (wow I know!)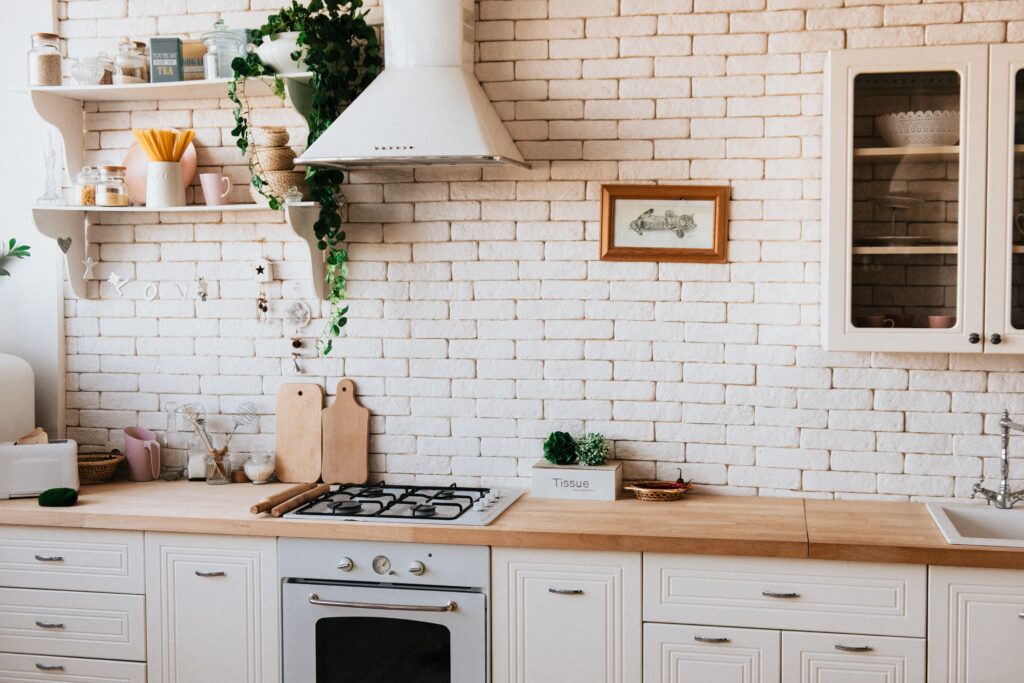 Starting Budget of £1,000
If you're starting from scratch, a new kitchen and everything that comes with it will not be cheap. But if you are clever, there are ways to save money and still upgrade your kitchen.
Even if you only have £1,000 to spend, you can follow this guide to get the best bang for your buck.
You can begin by replacing drawers, door fronts and adding new handles. (if your doors are in good enough condition you can even paint them for an even bigger cost saving!)
Most kitchens have carcasses (the shell of a cupboard unit) that are the same standard sizes across the board therefore it's easy to replace them.
Try your local DIY store or even search online, you're bound to find great value for off-the-shelf designs.
If your cupboard isn't the standard size, you could get something made-to-measure but this will lead to an increased budget.
If you're a confident woodworker, you could try a DIY approach but don't underestimate the challenges involved in such a task.
If you can afford it, a new worktop would really be the cherry on top. The best news is that foil wrapped MDF door fronts start at the low price of £30, including VAT, and drawer fronts start at only £20.
You can even select your colour scheme & finish to match the aesthetic look of your kitchen. Choose from light grey, dark grey, new blue or cosy cashmere to add a bit of class to your kitchen.
These small improvements are low budget but add a lot in terms of appearance.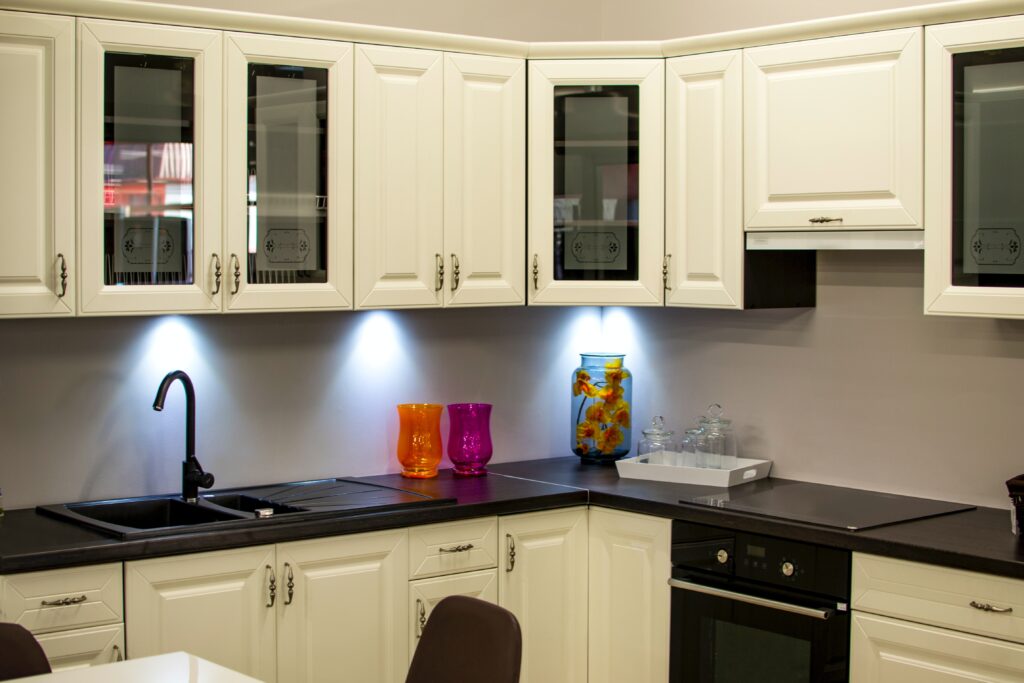 Starting Budget of £5,000
If you're upping the budget to £5,000, you can really expect to see some big changes in the kitchen. If you play your cards right, you could get an entry level flat-pack kitchen complete with new appliances, splashback, under-counter lighting and worktops at a low cost. While you'd need to be kitchen savvy and wise with where you put your money, this is definitely doable if you buy from somewhere like Ikea. This is where my whole kitchen is from and it makes getting drawer accessories or addons super simple as they are all ikea size fitting!
It's possible to stretch your budget by purchasing lower cost appliances and worktops. You could also save on labour costs, depending on your builder's contract. You could save up anything between £1,500 to £2,000 on labour costs alone!
However, it's better to save money in the long term than to save short term and end up with a collapsed kitchen worktop. Ikea offers a five-year workmanship guarantee which is very helpful. If you're investing in your kitchen it's always best to play on the safe side rather than cost yourself long-term.
Another advisable approach is to cover your kitchen remodel by ensuring you have house insurance. This can protect both your kitchen appliances and the fittings from unexpected damage that can happen due to water leakage or fire due to short circuit or gas leakage.  If you are not sure which type of home insurance will be enough, get in touch with AA Ireland Insurance to know more details and get the best quote online. In some cases, you may have minimal coverage for losses. There's always potential for a botched kitchen job or electrical issues and this is something you'll have to keep in mind when you're upgrading your kitchen.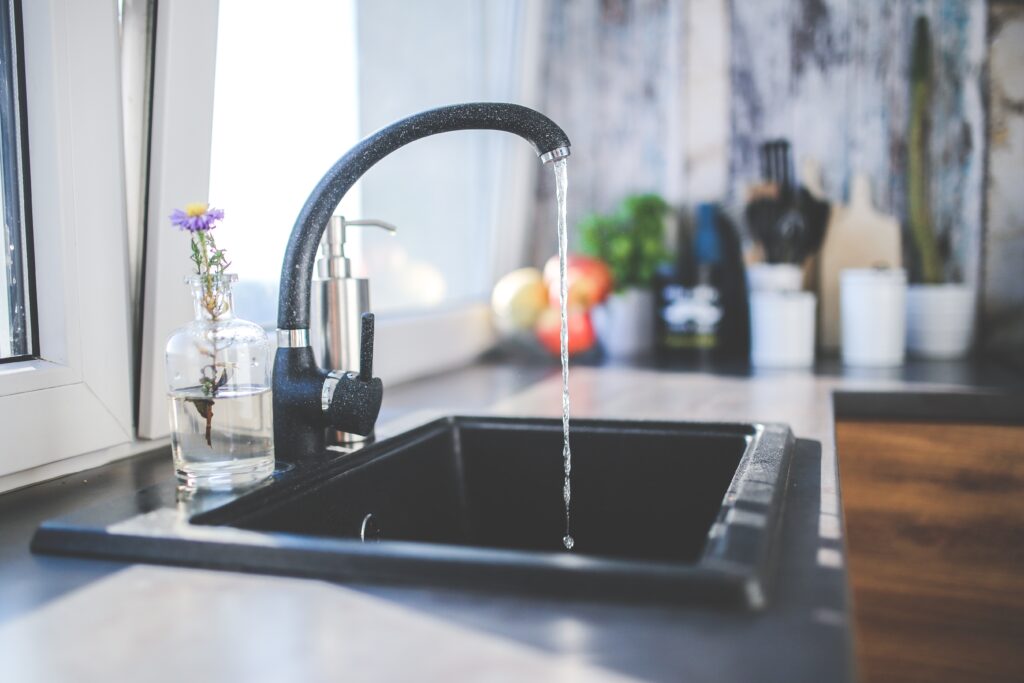 Starting Budget of £10,000
If you can afford to spend £10,000 on your kitchen upgrade, you could get a foil-wrapped MDF kitchen complete with new appliances and high quality laminate worktops.
If you're happy to spend this type of money, you can really transform your kitchen. You might not be able to get a kitchen island for this price, but you will be able to cover all installation and labour costs with this budget.
If you really want to improve the look of your kitchen, it's about spending your money wisely. For example, you could opt for two tone units as opposed to paying for a full set.
If you can play the colour scheme correctly, the overall appearance will be first class. You might even be able to get a lower grade stone worktop if you shop around.
Whatever your budget, find someone experienced to install your upgrade and get insurance to protect your investment from damage or loss.