Top Trumps – Britain at its Best
Many of us have played the card game Top Trumps and it won't be a surprise to you that the game is the UK's number 1 card game for over 40 years! In the light of events happening at the moment they have created a very special two pack special edition called Britain at its Finest!
The aim of these packs is to raise money for the NHS Charities to help contribute towards these amazing heroes lives. £1.50 from the sale of every pack goes to the NHS Charities which is just fantastic, donated by WinningMoves. I have been told they make no money on these after production so this is a charity initiative which we very much support.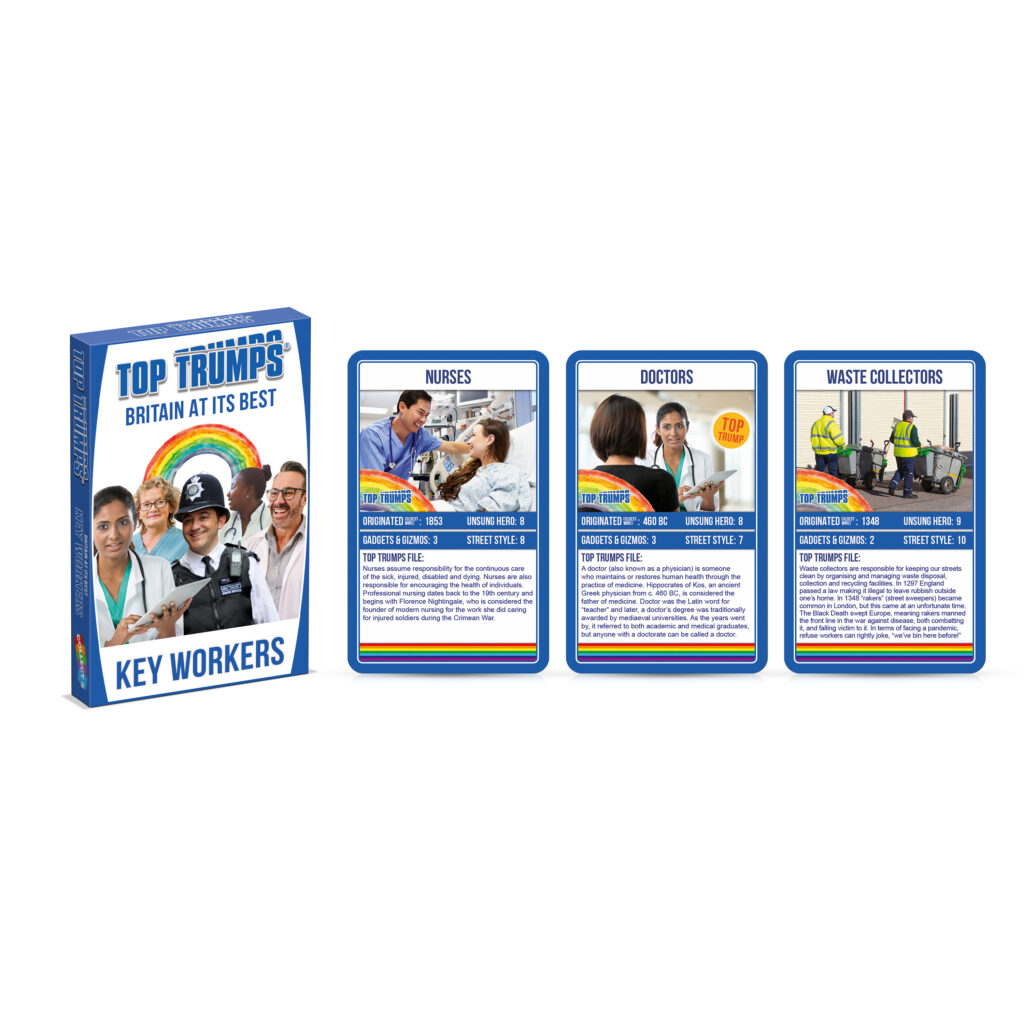 The cards come with another special interest to us. One pack is based on Britain's hospitals (also including the new Nightingale Hostpitals!) and the other pack contains Key Workers. In the hospital pack our very own Royal Victoria Hospital in Belfast is featured and in the Key Workers pack features all the key workers which you would expect such as doctors and nurses but also the less thought of workers who are as critical to the running of our lives such as waste collectors, postal workers, teachers and of course food supply chain workers who of course include bakers/chefs etc. Which is wonderful to see.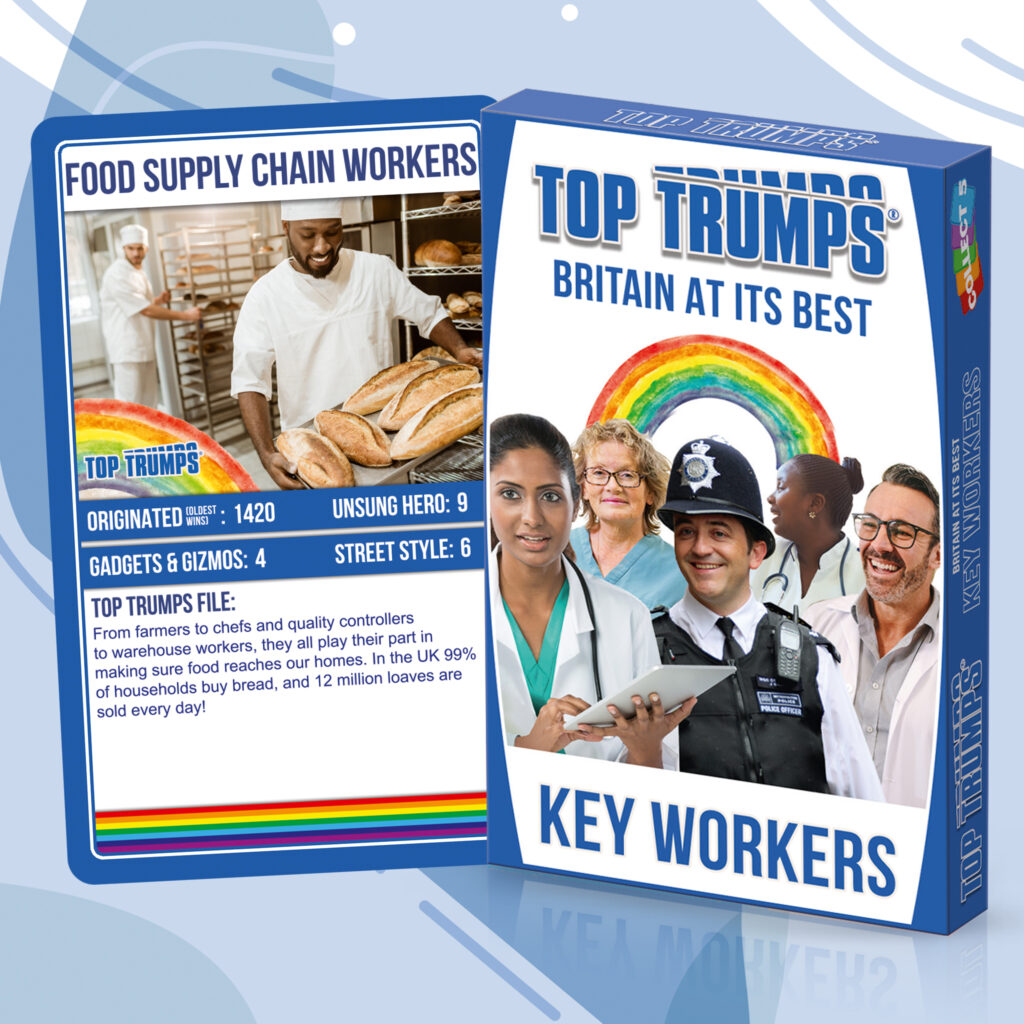 I for one think these cards have highlighted things to me and are great games to play too!
You can purchase the cards over on the games companies website WinningMoves. For only £5 for both packs! Buy one, two or three sets, give them to friends, share the love and donate to these worthy charities.