What Pizza Takeaways Are Worth the Calorie Bump?
Let's face it, sometimes you just want a great pizza and one slice is never enough. You know that it'll be a calorie load and that you'll work out the next day to handle it. The question is, which pizza place is worth the calorie sacrifice and the exercise to burn it off later? Let's find out!
Is Domino's the Right Choice?
Domino's has a long history in the UK. It has been on these shores for decades (1985 was the year the first restaurant opened in Luton, near London). Indeed, there are now over 1,000 franchisees across the UK since these early beginnings.
Of course, you don't want your pizza to cost the earth. That's why it's great if you have some Domino's Vouchers to set you up.
What makes them different? Their pizzas are handcrafted and not from frozen. There's even a New York Hot Dog version now. They keep a strong focus on delivering a great experience from the food, to the extras like drinks and desserts, through to delivery to your door. People order from Domino's because they know what they're going to get.
Usually, pizza is a group event because Domino's pizzas aren't small. So, order up and don't forget the Domino's Vouchers to keep the final bill affordable.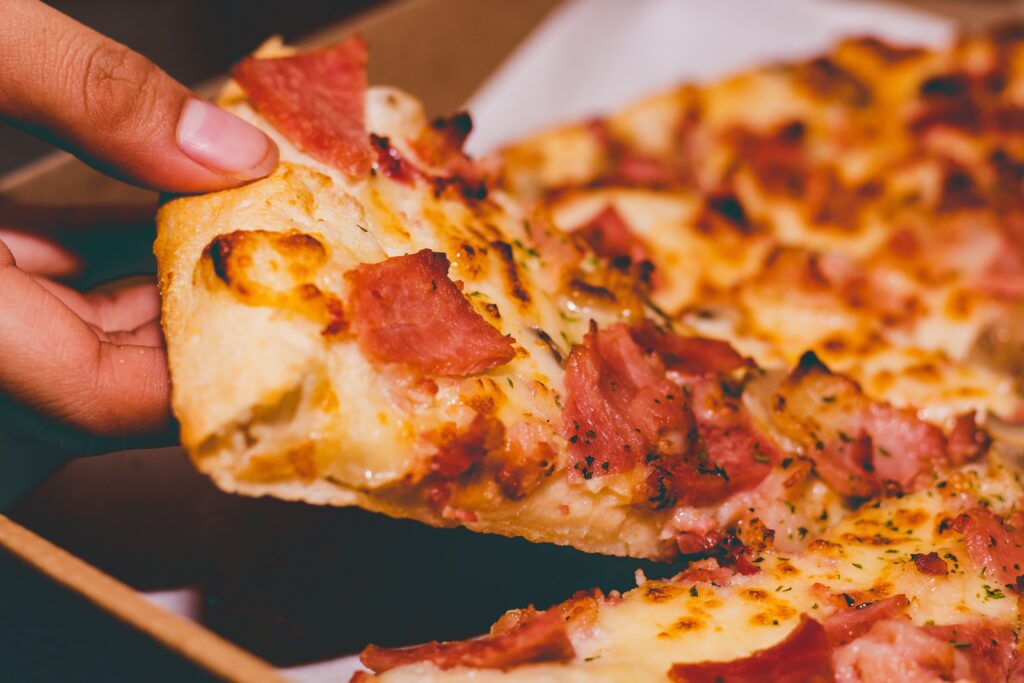 Papa John's to the Rescue?
Papa John's is big on multiple shores and has the reputation of a big man. Its pizzas aren't half bad either.
If you're watching the calories, you may have to be sparing with how many slices you enjoy though. Their pizzas are generously loaded with cheese and there are lots of extra sides to add to your order too. They also have a convenient app if you become a regular customer.
In case you get disappointed at any point, you can get a replacement order if you're unhappy (don't eat more than two slices in this case). It's unlikely that'll happen though.
Pizza Hut for the Dependable Choice?
Pizza Hut is a popular choice for eating in or taking out. Their menu doesn't change much over the years, so if you have kids, they'll know exactly what they want without even needing to double-check it's still available.
That is unless they want something new like the KFC popcorn chicken pizza which was available on special promotion in February this year. Keep an eye out for other cross-promotions in the future as this is commonplace with Pizza Hut.  
Also, they have an excellent range of sides to choose from, and if you prefer flatbread pizzas, they usually have 3 to pick from there too.
Pizza Hut is the safer choice if you're in a group and it's difficult to please everyone. However, if it's just for you, then it's either your favourite or it's not.
Pizza Express
Pizza Express is usually the place for affordable pizzas on a date. It's not as well known for its takeaway menu, but it does have one. This allows you to get a piping hot pizza to your door without needing to wait to be served.
Another option is to get a Pizza Express pizza from a supermarket. It's not the cheapest option there and you have to shop and cook it yourself, so this is the less attractive option. Sometimes, the toppings are a bit on the stingy side too.
Ultimately, Domino's is probably the best choice right now. It has good discounts, so you're never left anything but deeply satisfied.