PROMiXX MiiXR+ Stealth Review
We worked together with PROMiXX last year and they were kind enough to give us an amazing prize to give away to our readers recently. Last year we trialled their iX-R Mixer which remains one of their most popular mixers. However they have a new kid on the block. The PROMiXX MiiXR+ Stealth which is their newest version of their on-the-go protein or supplement mixers. So let's take a look at what makes it so special.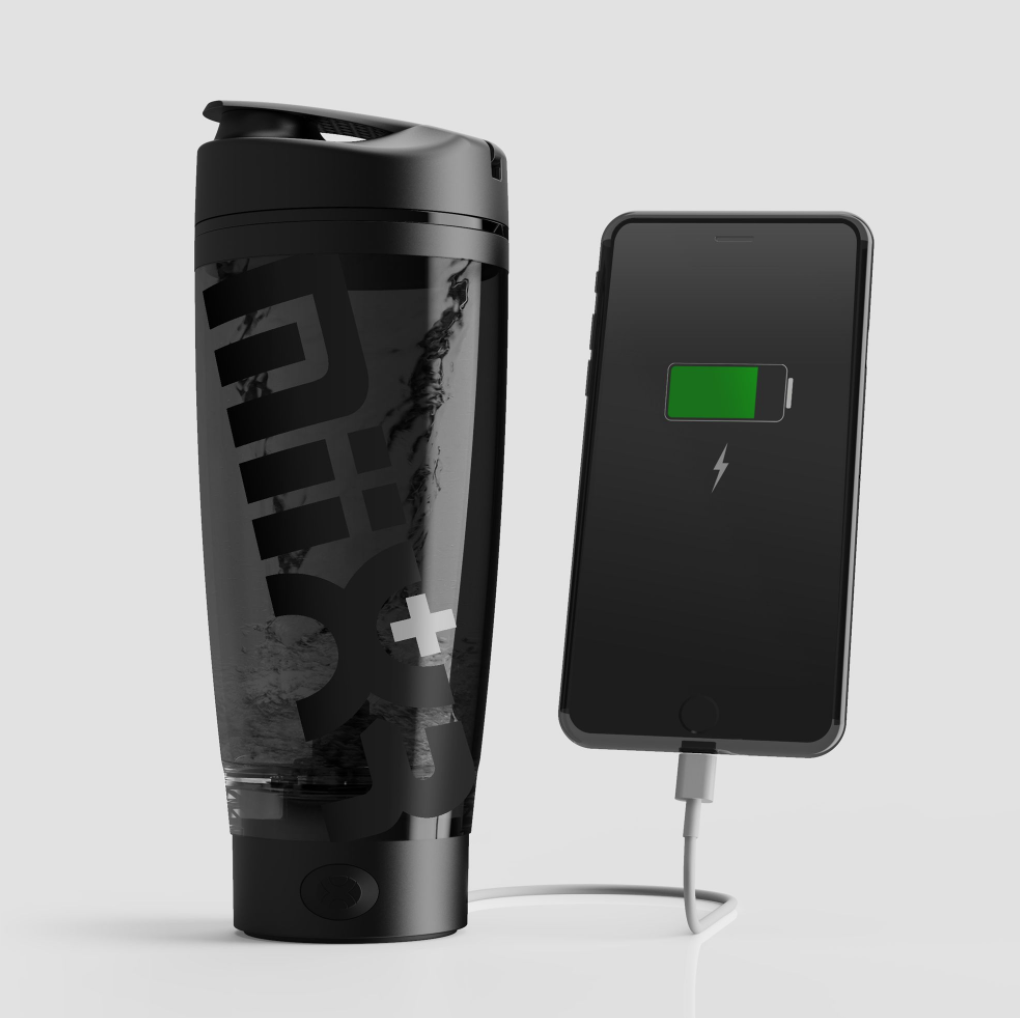 The Issue
I drink quite a lot of protein shakes and my biggest issue has always been lumpy protein shakes before I discovered PROMiXX mixers. We've all been there. Bad protein shakes are often not caused by the protein powder but how they're mixed!
What makes this mixer so special
Let's first look at their amazing introduction video on YouTube which really showcases the mixer so well. Better than I can try and put into words…
We've established the biggest issue here with protein shakes. The lumps. So……this is a mixer I hear you say. But how is it any different. Well this isn't any old mixer. It's a lithium-ion, high-powered vortex mixer and the world's most advanced electric mixer bottle. Bare with……. bare with……. We'll explain! It also comes with a protein powder holder which sits neatly inside the mixer when not in use. Really handy!
Battery Powered you say?
So the PROMiXX MiiXR+ Stealth allows you to do this all in the one mixer bottle. So the mixer actually charges via a USB cable and battery seems to last a good while. I have been using mine on and off for two weeks so I don't actually know the duration of the battery before it needs re-charged. But so far so good! The lithium-ion battery powers what they call a blunt blade. This is actually pretty impressive. It is a piece of specially engineered plastic which doesn't look like a blade but the shape of it means that when it spins it creates a vortex. This is the big secret!
To best see the vortex and understand it you can test it with water. You'll see the vortex form like a mini tornado inside the bottle. It's fascinating technology yet so simple!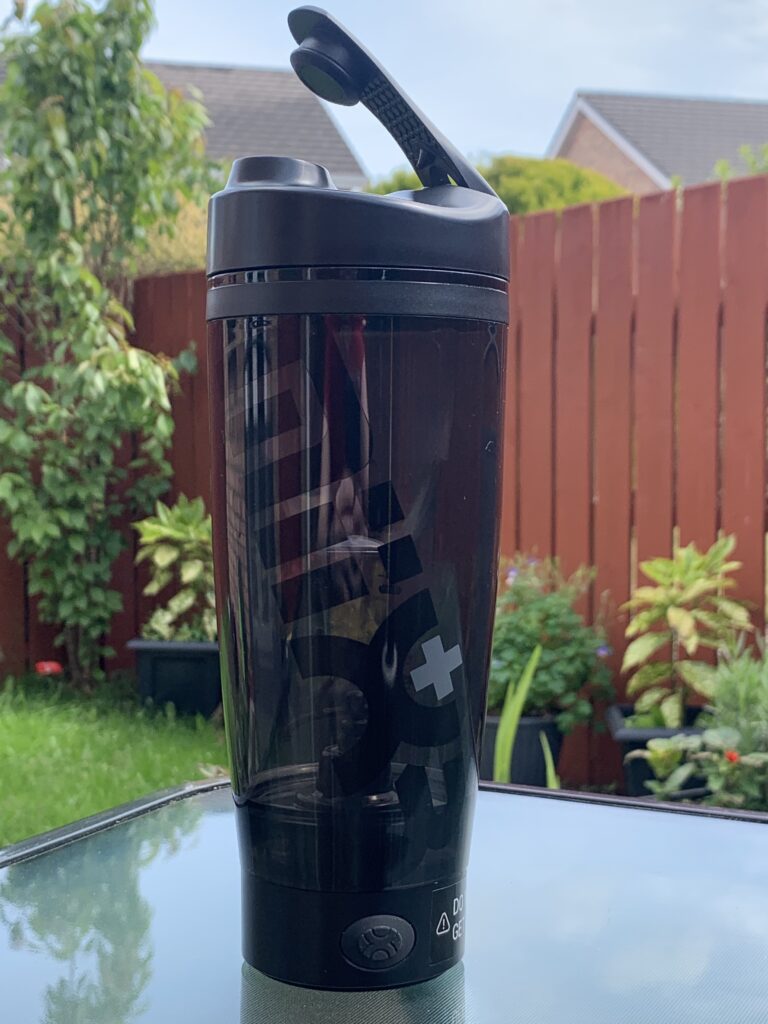 How it Works
The secret is the 'blade'. The blunt blade because of its shape creates a vortex. Pretty cool to just watch to be honest. So when making your protein shake you add the water or milk to the shaker bottle first. Then turn it on. The water then instantly starts spinning in a mini tornado of water. You then just pour in your protein powder and it gets sucked into this vortex of water. Because its already spinning when you add it the protein powder gets instantly mixed, no lumps. Not only no lumps but I think the way it whips the protein powder into the liquid it seems to make it creamier too. It's like carrying a mini blender in your gym bag, battery powered and ready to go in a seconds!
What's in the new model of PROMiXX MiiXR+ Stealth ?
The biggest new addition to the new PROMiXX MiiXR+ Stealth is a very cool built in feature. A MiiXR+ 1600mAh battery for charging external devices. AKA your phone! So no more phone batteries dying in the gym or on the way home from the gym! Genius! Plug your device straight into the USB port located in the base next to the charging slot. For me it is my apple watch. It has occasionally died in the gym and ive had no way to charge it. Problem solved!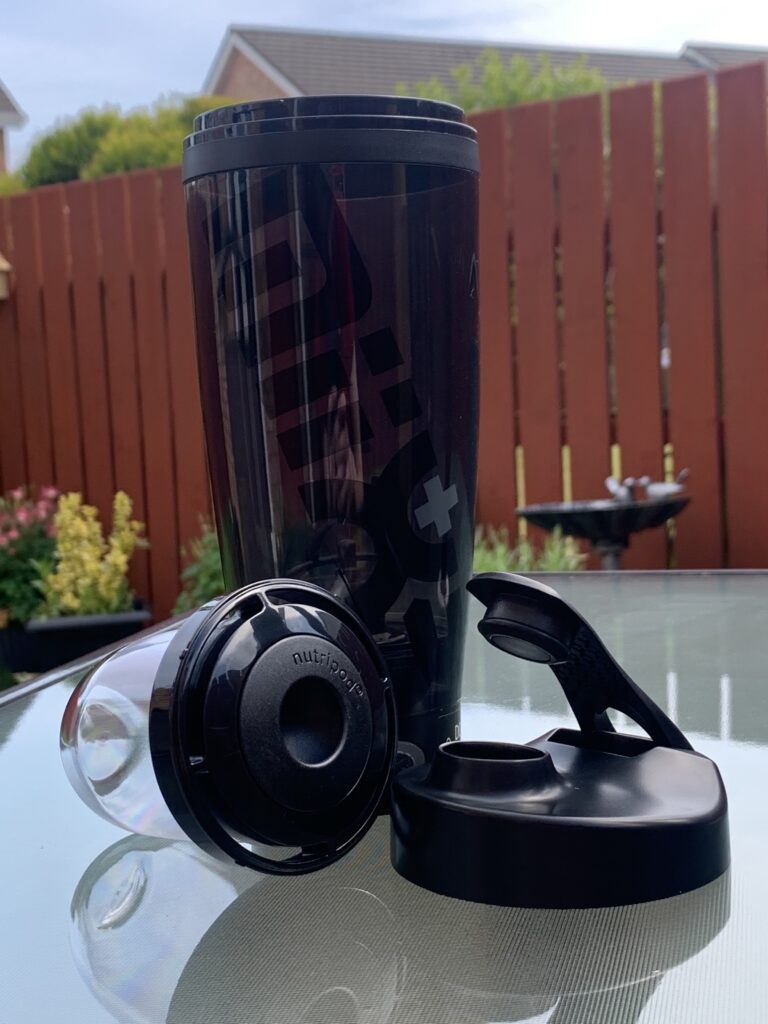 The new generation of mixer is also made of tougher Tritan making it even more durable and comes complete with a 'NUTRiPOD' which carries your protein powder or suppliments and sits neatly inside the empty mixer. Another genius hack! No more jiffy bags of protein powder ripping in your gym bag!
There is a new product which has only just been released by PROMiXX and that is the PROMiXX MiiXR X7 Performance Nutrition Blender which is a kitchen top version that is the genius of PROMiXX products. We'll reveal all its secrets and uses in a separate review coming soon.